Latest Magazine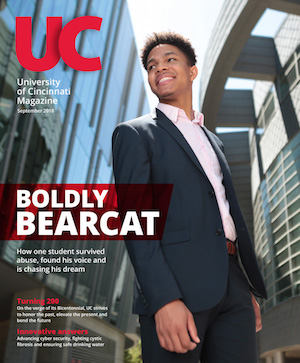 September 2018
Boldly Bearcat
Finding his voice
Danger in the tap
Virtual defense
Global game changer
Celebrating UC's Bicentennial
Browse our archive of UC Magazine past issues.

Sign of the times

UC, CPS formalize agreement to create Early College Information Technology program
University of Cincinnati President Neville Pinto and Cincinnati Public Schools Superintendent Laura Mitchell signed an agreement Wednesday that ensures a pilot class of 30 Hughes STEM High School ninth-graders — as well as future classes of CPS students — have clear paths to a college education and promising careers in information technology.
The bilateral agreement formalized the Early College IT Program (ECIT), a new, innovative program that gives students the opportunity to complete their freshman year in the IT bachelor's degree program by the time they graduate high school and earn guaranteed admission to UC. The program addresses a widening talent gap in the IT field; industry experts estimate that more than 2,000 IT jobs in the region are unfilled for lack of qualified applicants.
"What are we going to do about the manufacturing jobs that we're losing? How are we going to stay competitive in this world?" Pinto said. "I can tell you that by breaking down the barriers between K-12 and higher education, that is an innovation that is going to keep our society healthy."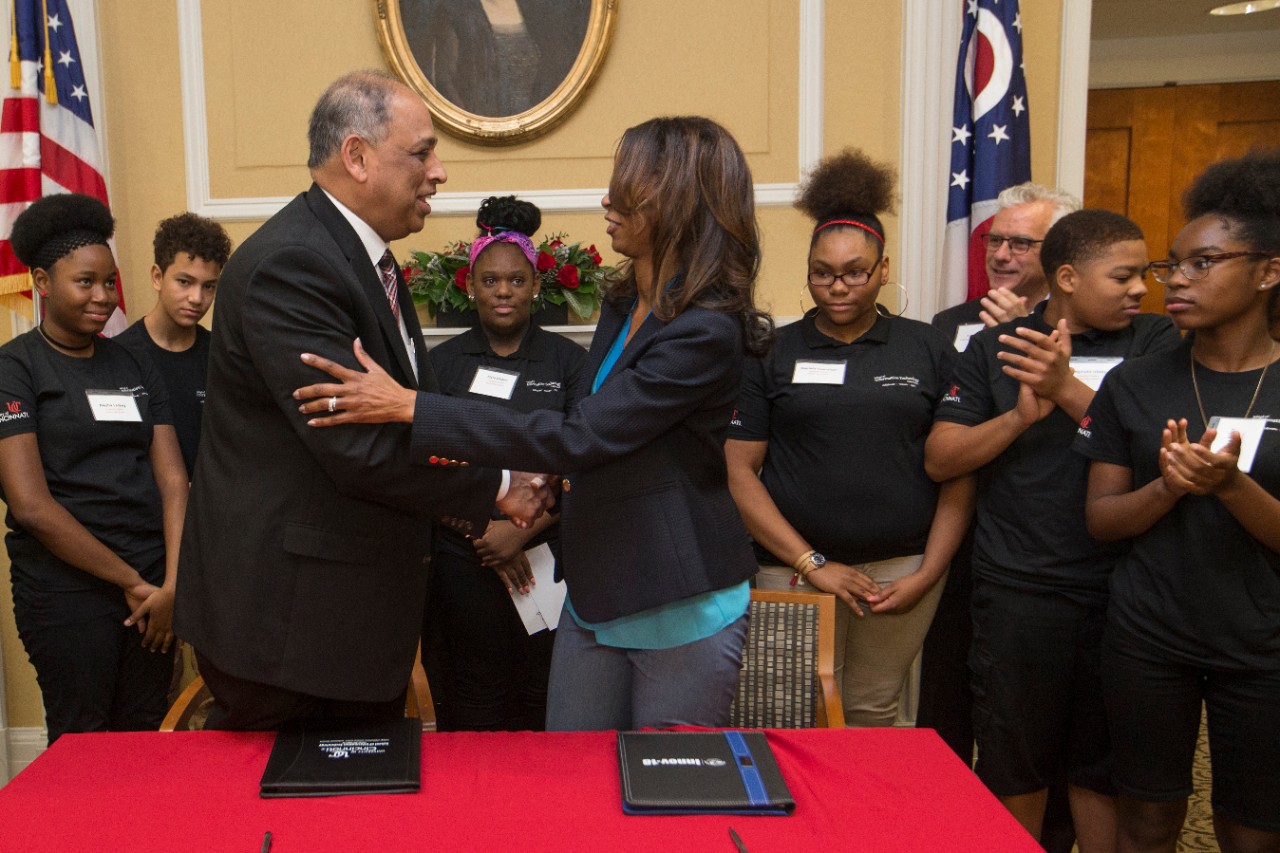 "What a tremendous opportunity for our students," Mitchell said. "We live in a world where innovation rules, and this program positions our students to be leaders in one of the most innovative and lucrative career fields available."
Participants in the ECIT must take a combination of advanced-placement and college-level classes such as Computer Networking, Web Development and System administration. All classes must be completed with a C- or better to qualify for automatic acceptance to UC.
Students who complete their freshman year of the IT bachelor's degree program will become eligible to participate in co-op upon graduation, the income from which can then be used to pay for college tuition and books. IT majors are required to complete five semesters of co-op to graduate and earn an average of about $45,000 during the 20 months of professional experience, which makes it possible for students to graduate with little or no debt.
"I'll bet there are many adults in the room who would love to have had access to a similar experience when they were these students' ages," Mitchell said. "I know I would have."
Mitchell noted that the agreement between UC and CPS allows CPS to roll out the ECIT to other schools and give even more students access to the opportunity to participate.