Latest Magazine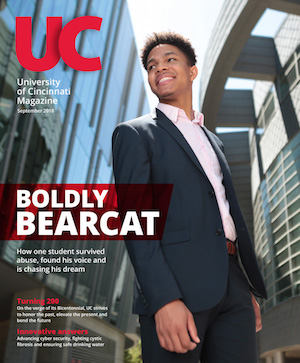 September 2018
Boldly Bearcat
Finding his voice
Danger in the tap
Virtual defense
Global game changer
Celebrating UC's Bicentennial
Browse our archive of UC Magazine past issues.
UC's Joint Co-op Institute greets Chinese students at Cincinnati-Northern Kentucky International Airport. Photo/Joseph Fuqua II/UC Creative Services
UC welcomes China's first co-op students

The University of Cincinnati invented the work-study model of cooperative education more than a century ago. Now UC is introducing co-op to China in a unique partnership.

This fall about 60 students in China's first co-op program will spend their final year of college at the University of Cincinnati, the school that invented the popular work-study model more than a century ago.

UC introduced co-op to China in 2013 by sharing engineering professors and course curricula with Chongqing University. Now those first Chinese students are preparing to graduate by finishing a senior project alongside other fifth-year engineering students at UC's College of Engineering and Applied Science.

Chongqing University, or CQU, is home of the Tigers, the school mascot. Like UC, it has a top-ranked engineering school but in a city about 33 times bigger than Greater Cincinnati.

CQU student Zijia Shen loves science and the outdoors and was equally adept at math, physics and chemistry in high school. But she chose electrical engineering because of the tangible benefits it offers society, she said. She plans to study bioelectrical engineering in grad school.

"An engineer can do a lot of things to make our lives more beautiful," she said. "I heard that UC has one of the most beautiful campuses and it does."
UC: birthplace of co-op

UC engineering dean Herman Schneider created co-op in 1906 when he arranged to send 27 students to jobs at Cincinnati-area mills. The pilot program eventually became a model for co-op known nationally as "the Cincinnati plan." Today, more than 1,000 universities and colleges offer some type of co-op.

"It's a wonderful experience," said Xiaoqun "Sherry" Liao, the program coordinator at UC. She came to UC in 1998 to get a doctorate in industrial engineering.

"Our program is very consistent. UC professors know how to teach the curriculum. Chinese professors come here to train and observe," she said. "When they go back, they're teaching the same courses at Chongqing."

Chongqing has an enrollment of about 57,000 students, including 1,600 international students, on four campuses. About 330 CQU students are participating in co-op this year. Each will spend his or her final year at UC, earning degrees from both universities as part of the Joint Co-op Institute.

"This is a watershed year. It's the first wave of students coming over. We want it to go well," said Tom Huston, interim co-director of the Joint Co-op Institute. Huston, an associate professor of engineering at UC, has taught engineering courses in China the past two summers.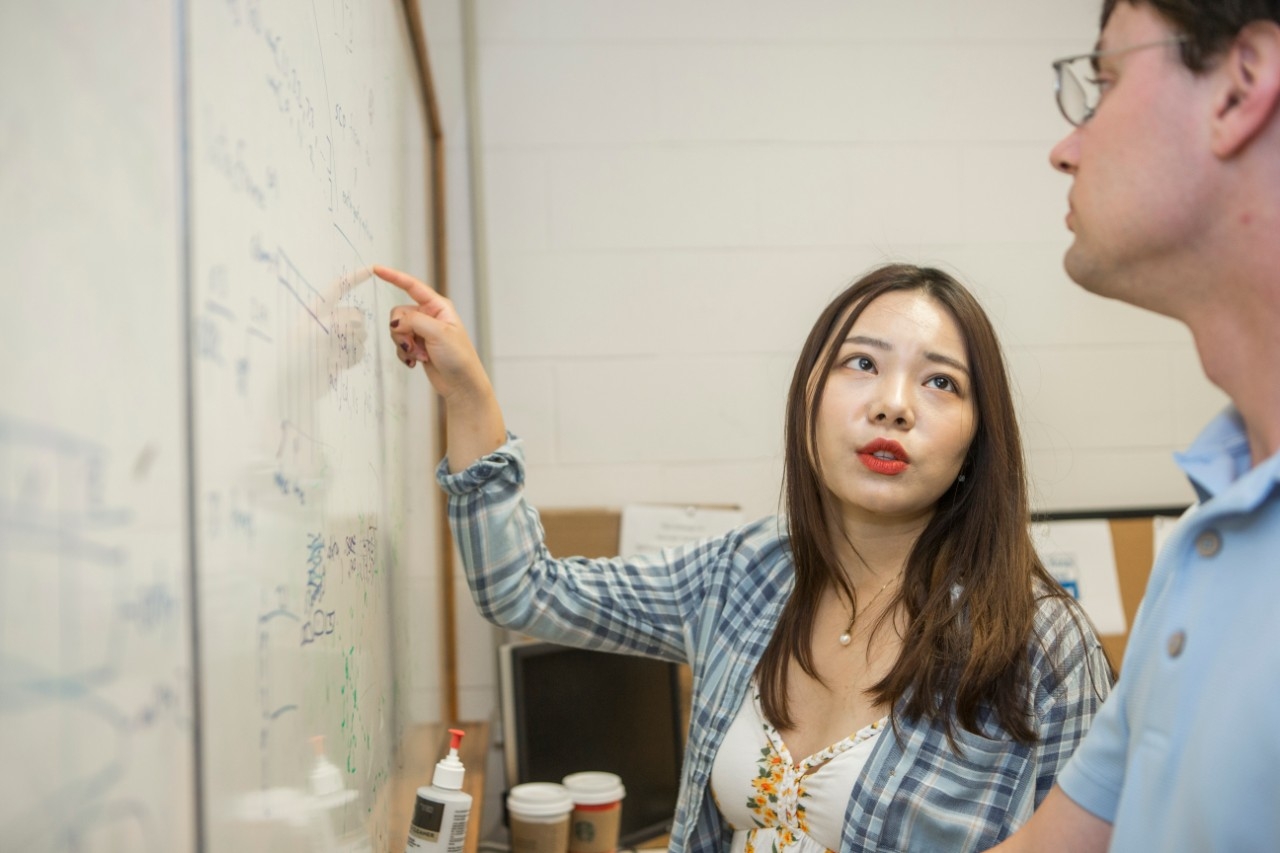 A cultural exchange

It wasn't easy getting a university to change its entire curriculum model. But CQU recognized the value of the co-op experience for its students. And in return, UC gets both tuition and the cultural benefit that 60 Chinese students bring to their classmates on campus in Cincinnati, he said.

"We get more international prestige. We increase our campus diversity. Our students are exposed to an international experience when they interact with their Chinese classmates. And we also have teaching assistants who go to China," he said.

Chinese students in the co-op program take all of their classes in English at Chongqing so they are fluent in the language by the time they come to UC, he said.

Eventually, Huston said, he would like to partner with companies that can offer co-op positions to alternating students from UC and CQU.

"For example, we have a co-op company we work at in Blue Ash. I'd like for UC students to co-op in Blue Ash for six months and then spend six months in Shanghai," he said.

Huston said many of the students already have international experience. Some Chinese students came to UC during the summer of their freshman year to become student orientation leaders for their classmates back in China.

While at UC, the students will follow the same curriculum as their American classmates. Fifth-year students traditionally work on a capstone engineering project.

Huston said he thinks American students will find a lot in common with their new Chinese classmates, most of whom grew up on the same pop culture diet of Hollywood movies and music. Basketball and other sports are popular at CQU. And students like to hang out together on campus, he said.

"Some things transcend cultures," he said. "In many ways, the students are a lot alike."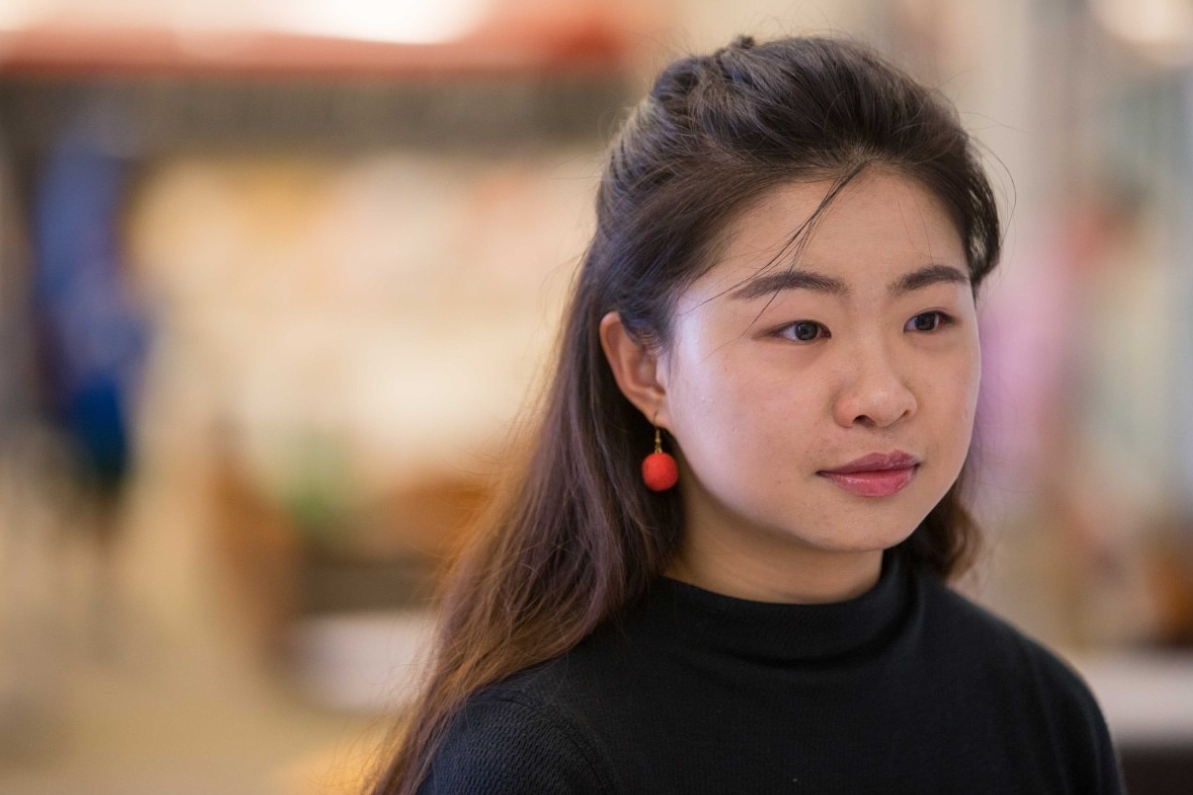 Teik C. Lim, the former dean of UC's College of Engineering and Applied Science, helped the university establish a relationship with CQU in 2007.

"After several years of collaboration, the president of CQU mentioned that the problem with the Chinese system was there was a lot of student memorization but it wasn't very practical," said Lim, now provost at the University of Texas at Arlington. "I told them about our mandatory co-op program that lets students work in industry and study in the classroom in alternating semesters and gave him a copy of the book 'The Ivory Tower and the Smokestack.'"

That 2006 book by UC's director of public relations, M.B. Reilly, chronicled UC's 100 years of cooperative education. Lim and CQU's administrators used a Chinese translation of the book to promote the idea of a new co-op program at CQU, the first at any university in China.

In its first year, 66 CQU students enrolled. Now, more than 100 freshmen sign up each year, Lim said.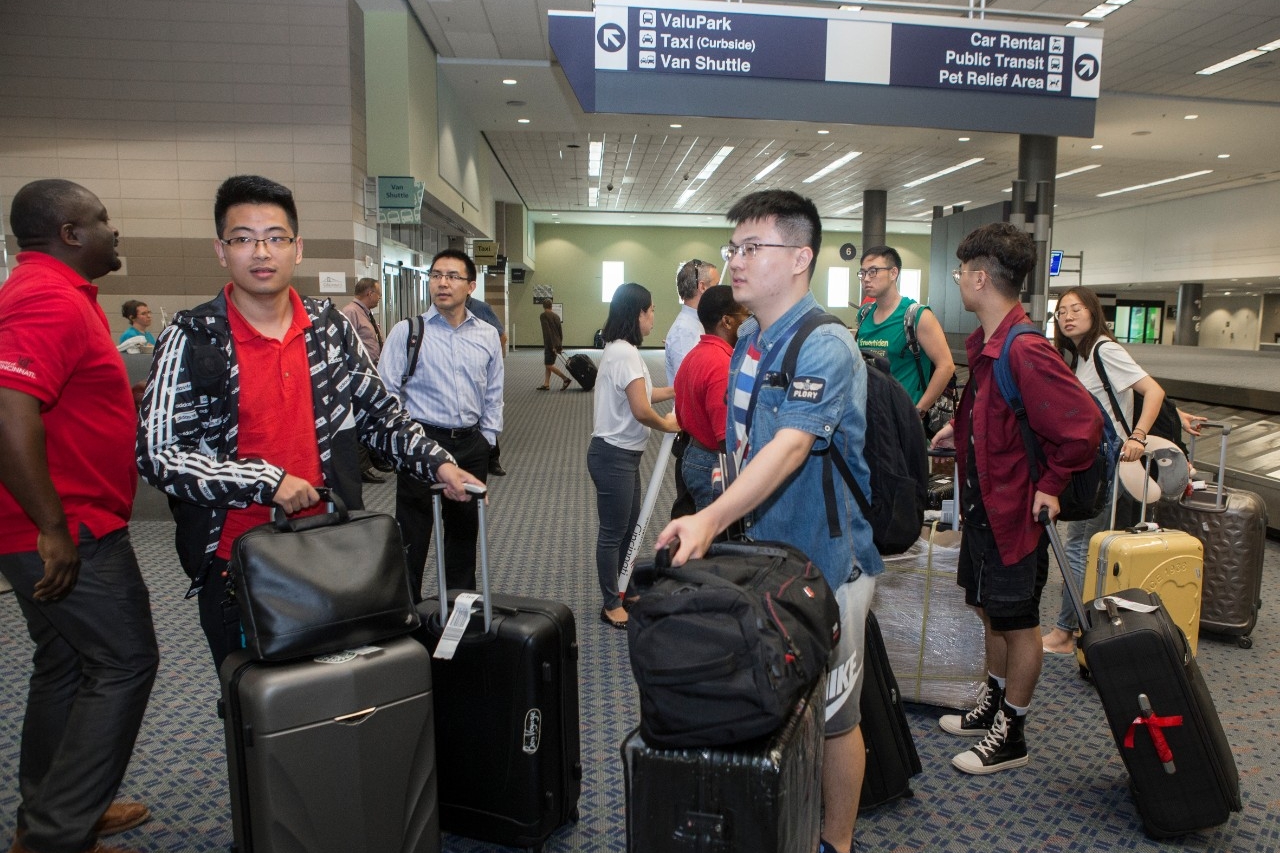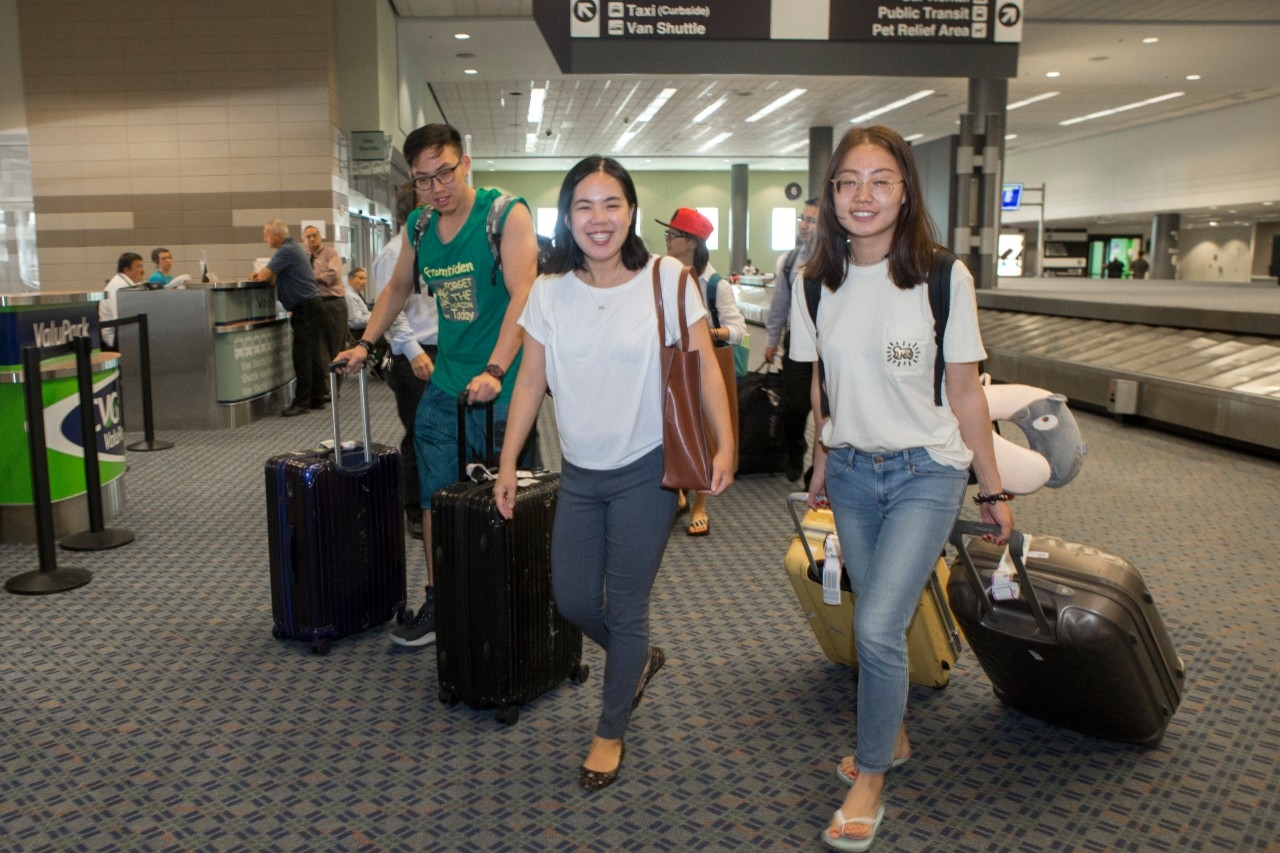 The advantages of the partnership for CQU are obvious: It can model its new program off a successful system refined over 100 years of experience. But Lim said UC benefits as well. It's often harder to place foreign students in co-op positions because employers give preference to American students.

"Because of that we haven't capitalized on international engineering students like some universities," he said. "We're missing out on a big chunk of potential tuition revenue."

Likewise, CQU is one of China's top engineering schools, so this partnership reflects well on UC's reputation, he said.

But more than that, UC students will reap rewards from working alongside Chinese students who can share their own global perspective and culture. UC's faculty, too, gets valuable international experience teaching in China, he said.

"It makes them a better faculty member. We become a more global institution," he said.

It's not just UC professors who regularly travel to CQU. Each semester, UC sends four teaching assistants to help with the coursework.


Domenico Aracri, a computer science major at UC, spent a semester in China in his first trip abroad. The culture shock started when he left Chongqing's airport, he said.

"Driving there is hectic," he said. "If you walk on the sidewalk, you'll see someone on a scooter barrel past you. You have to be careful."

Aracri said the Chinese students he taught were adept at English and eager to learn about engineering, the United States and his life. They were fans of American music and movies. Back on campus this summer, Aracri introduced the visiting student orientation leaders to Cincinnati-style chili spaghetti.

Likewise, UC's teaching assistants said they loved immersing themselves in China's culture.

"Chongqing had a very Cincinnati feel to it. It was a fun, quirky city," said Nick Waits, 20, a third-year aerospace engineering student from Mount Orab, Ohio. "But everything is scaled up. It has so many more people."

Waits traveled extensively over the Chinese New Year school break. He met a lot of people and fell in love with the local cuisine, particularly the spicy beef and noodles.

"I'm a major foodie. Chongqing is the spice capital of China," he said. "I brought back a handful of recipes to cook for friends and family."

Chinese students who enroll in the program will have advantages in the job market when they graduate. But most plan to continue to graduate school.

"The option to work either in China or the U.S. is a big thing," Waits said. "But the biggest benefit of the program is they get a degree from CQU and a degree from UC. To anyone, that's a major advantage."

Waits liked working in China so much that he recommended the teaching assistant position to a friend at UC who is going this fall.


The Chinese student orientation leaders developed fast friendships with the teaching assistants. Liao said this is one of the intangible benefits of the partnership between UC and CQU.

"They're so comfortable with their American TAs. They invited them home over the Chinese New Year. I was so touched by how the families welcomed them. It was such a joy to watch," she said.

Student orientation leaders from CQU spent most of the summer on UC's campus together. They will return to UC to finish their degrees in 2020.

Jinglun Yu, 19, of Beijing, is studying to be an engineer like his father. He was impressed that each college at UC had its own library in addition to the university's four-story Langsam Library. He toured a massive UC engineering lab where cars were sitting on lifts.

"UC has a lot of equipment for student research. I hope I can do something with car engines," he said.

Yu grew up watching American football and rooting for the Baltimore Ravens.

"I'll have to follow the Bengals now," he joked.

Zhihao Sun, 19, said he is looking forward to getting his driver's license when he returns to his home in Hubei Province. And he is seriously considering buying a used car when he comes back to UC. Getting around without one is hard, he said.

"Everybody drives here. The culture of driving and cars here is very special," he said.

Sun thinks American and Chinese students share a common perspective as young adults.

"We're both open minded. We are not afraid to face any challenges. And I think students here are creative," he said. "I just made some new friends this summer, and I think we will be very close our entire lives."
CQU students such as electrical engineering major Yixuan Zhang are already making an impression on campus. Zhang spent the summer at UC working with advisor and UC physics professor Michael Sokoloff on a machine-learning project. She liked the research so much that she's now considering a move to computer science in graduate school.

"Through this research, I found out where my real interests were — artificial intelligence," Zhang said.

Zhang presented her research findings to a crowded auditorium at UC's annual Women in Science and Engineering research conference in July. Public presentations can be challenging under the best circumstances, but consider the confidence it takes to give a scientific lecture in a foreign language to a room full of strangers.

After the audience finished applauding and Zhang stepped off the dais, UC's Liao was there to greet her with a hug.
The place that perfected co-op
Do you want to work your way through college in your chosen field? UC offers co-ops in engineering, business, design and a wide variety of other academic disciplines. Explore programs on the undergraduate or graduate level.