Latest Magazine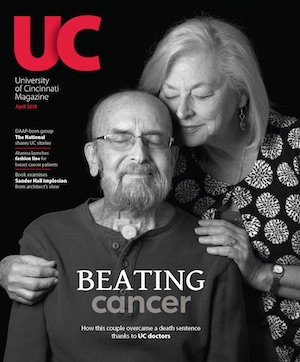 April 2018
Beating Cancer
Always room for hope
Musicians by design
Finding purpose in pain
Tower of glass
Inside job
Browse our archive of UC Magazine past issues.
Two UC alumni, one Dr. Seuss

by Morgan Batanian
513-556-5224
June 20, 2016
It's not every day,
For UC comes through,
With the news we have Seussian alumni,
Not one grad, but two.
Although the two UC grads met Seuss almost 40 years apart, Joseph Sagmaster, A&S '25, studying English and philosophy, and Albert Hague, CCM '42, both developed relationships with the author.
A personal friendship between Sagmaster, an honors graduate and Rhodes Scholar, and Seuss is clear from one of the author's children's book dedications, called "Yertle the Turtle and Other Stories." While keeping a valuable friendship with Seuss, Sagmaster made his debut as a Cincinnati newsman and broadcaster along with teaching journalism at his alma mater.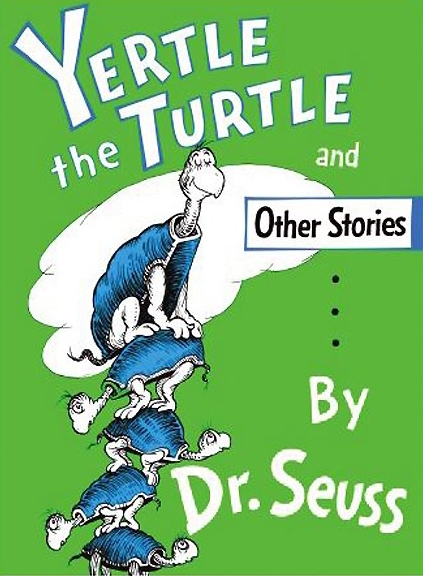 Additionally, a more professional relationship emerged from Hague and Seuss exactly 50 years to date. After attending UC with a music scholarship and serving in the U.S military for more than two years, Hague made a contribution to Seuss's "How the Grinch Stole Christmas" that does not go unnoticed.
In 1925 and before adopting his pen name, Theodor "Ted" Seuss Geisel and Sagmaster both attended Lincoln College of the University of Oxford in England, and there they started their friendship over a shared interest in English and writing. Even though Seuss left Oxford within the next year, the two remained lifelong friends. Sagmaster introduced Seuss to the woman he would soon marry, Helen Palmer, according to Charles Cohen's "Yertle the Turtle" 50th anniversary retrospective.
As Sagmaster stayed another year at Oxford, he eventually made his way back to Cincinnati and establishing his career in journalism. Working his way up on the editorial staff for over 20 years at the Cincinnati Times-Star, becoming editor of The Cincinnati Enquirer's editorial page and directing broadcasting for UC's radio station — Sagmaster's accomplishments stand out alongside of his good friend's.
Before Seuss's work in children's literature took off in the late 1930s, he worked as an editorial cartoonist for the Saturday Evening Post and also was a contributor for popular magazine publications such as Life and Vanity Fair.
Several years later, Dr. Seuss wrote the book in 1958 "Yertle the Turtle and Other Stories" and dedicated to his longtime friend Sagmaster and his family.
"This Book is for
The Bartletts of Norwich, Vt.
and for
The Sagmasters of Cincinnati, Ohio."
While the two friends remained in each other's lives for many years since the mid 1920s, Sagmaster was the first to say goodbye when he died at age 74 in May 1975.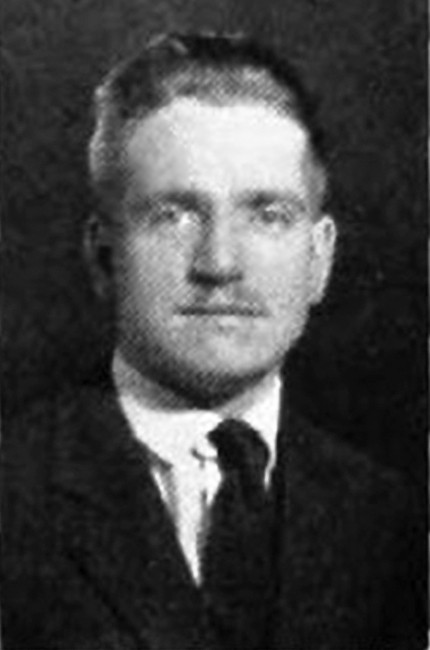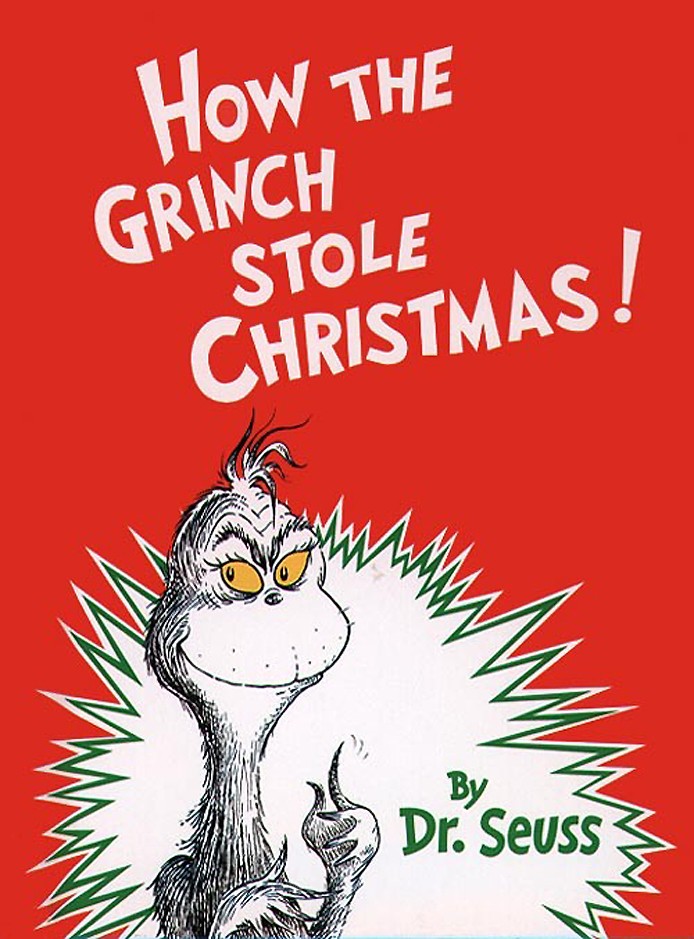 Musician and UC grad, Hague had become a success on Broadway with the opening of his 1955 musical "Plain and Fancy," a show about the Amish in Pennsylvania. Following, he also won a Tony Award for his score the musical "Redhead," directed by Bob Fosse in 1959. His music career, however, took an unexpected, yet exciting turn when an opportunity surfaced to work with Dr. Seuss.
For an audition with the author, Hague wrote an original song for Seuss — a song that now plays countless times during the Christmas season — called "You're a Mean One, Mr. Grinch." This audition piece not only entertained Seuss, but it also convinced him to allow Hague to score the 1966 TV classic "How the Grinch Stole Christmas."
This CCM grad was also known for playing the role of the music teacher, Mr. Shorofsky, in the TV series "Fame" from 1982-87.
Hague's original audition song and much of his score from the Grinch TV cartoon accompanied the full-length feature film in 2000 with Jim Carrey, and he was listed in its credits. Soon after, Hague died at age 81 in November 2001.
From Seuss's both personal and professional relationships, the UC grads each have a unique story to be heard. However, it is still unknown why "Yertle" was the particular book Seuss chose to dedicate to Sagmaster, but the reasons originate with their friendship at Oxford and the introduction to Seuss's first wife. He is quoted saying that bringing the two together is "the happiest inspiration I've ever had."