Latest Magazine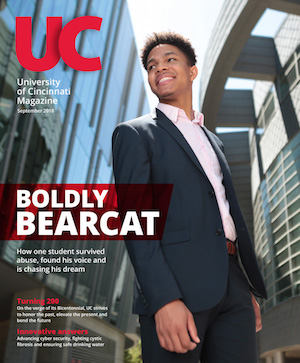 September 2018
Boldly Bearcat
Finding his voice
Danger in the tap
Virtual defense
Global game changer
Celebrating UC's Bicentennial
Browse our archive of UC Magazine past issues.
UC students shared innovative ideas for creating new campus "green initiatives" at a recent college sustainability summit.

Red and black UC goes green

As April 22 Earth Day nears, UC reduces energy costs, enhances sustainability and builds an award-winning campus one "green" brick at a time.