Latest Magazine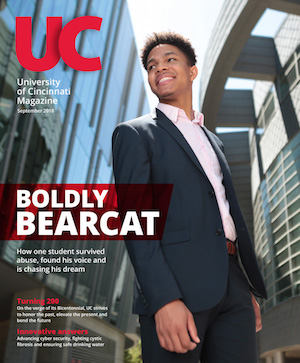 September 2018
Boldly Bearcat
Finding his voice
Danger in the tap
Virtual defense
Global game changer
Celebrating UC's Bicentennial
Browse our archive of UC Magazine past issues.
Kohl's volunteers sew caps, headwraps and other care-package items to donate to the American Cancer Society.
Looking good, feeling good
UC grad redesigns the common headscarf for cancer patients
A University of Cincinnati alumna is putting her degree to work by creating fashionable designs for cancer patients.

As a designer for Kohl's department stores, Courtney Osborn, DAAP '12, recently volunteered alongside some 400 Kohl's co-workers to design and construct a variety of care-package items for the American Cancer Society.

Their inspiration was fairly evident. A cancer diagnosis takes an enormous toll, and patients, who often experience hair loss during treatment, were left with rather uninspired fashions, such as head wraps. In other words, while they may not feel good, they still want to look good.

Osborn has worked for Kohl's, based just outside Milwaukee, Wisconsin, since 2012. As a UC College of Design, Architecture, Art, and Planning fashion design student, she interned there twice and received a job offer before she even graduated.
"I really enjoyed my time at DAAP and I think the co-op program is incredible," she says. "I don't think I would have gotten as far as I have so quickly without it."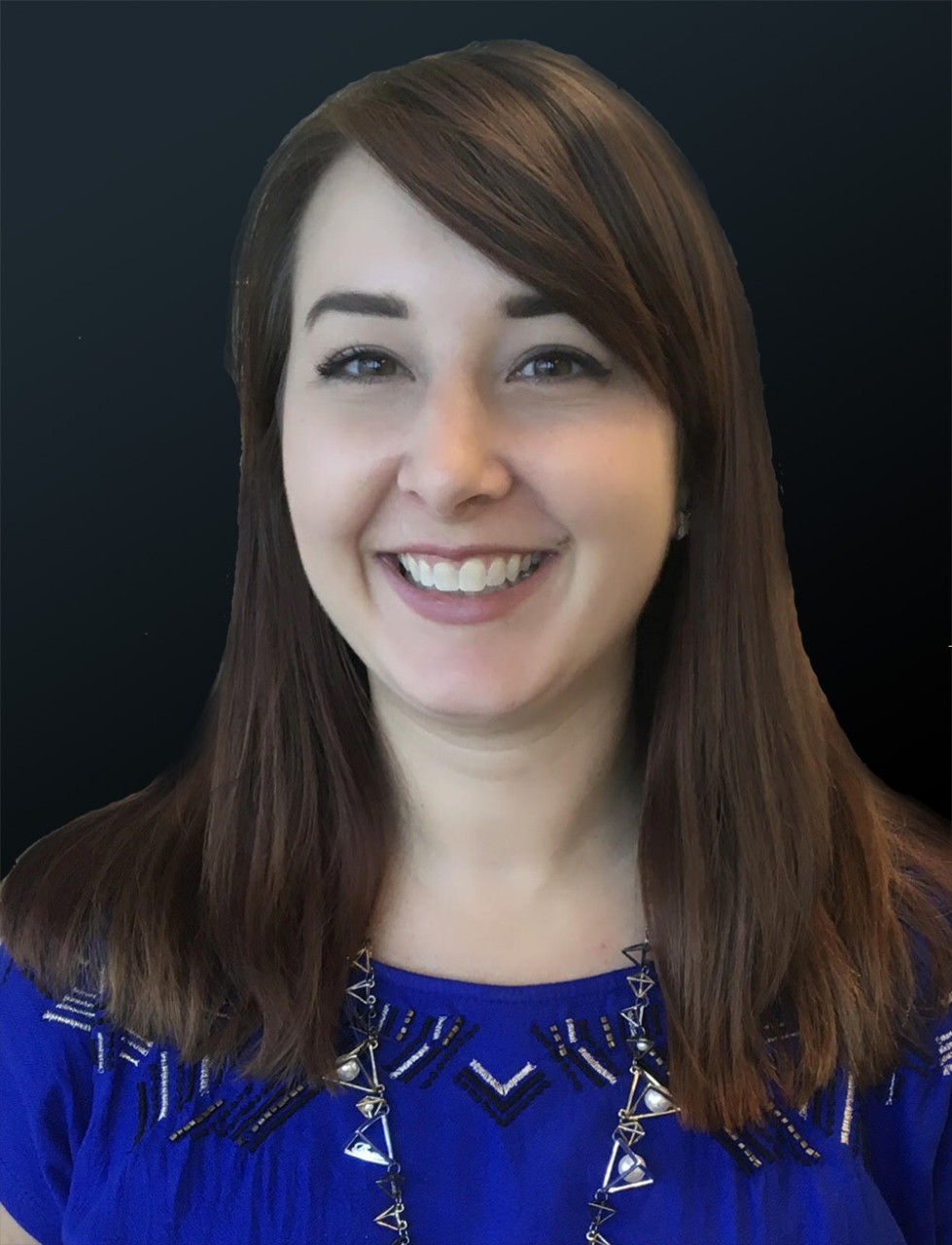 Earlier this year, Osborn, as part of a Kohl's volunteer initiative, was asked to re-envision the standard headscarves often worn by patients experiencing hair loss from chemotherapy. The American Cancer Society already had its own collection of headwraps, but the styles were very simple, Osborn says. "They wanted us to put a design eye on it and try to make it something that patients would want to wear."

Being a juniors intimates designer, Osborn had never worked with this type of product before. She began researching the process of cancer diagnosis and chemotherapy, quickly learning that hair loss is a painful experience in more ways than one.

"Your head and hair follicles actually hurt, and the skin is very sensitive," she explains. "So it was very important to me to make sure we found very soft cotton fabrics and designs that would not irritate skin at all."

Osborn and her team consulted with co-workers, family and friends who survived cancer or were currently undergoing chemo to better understand the needs of patients.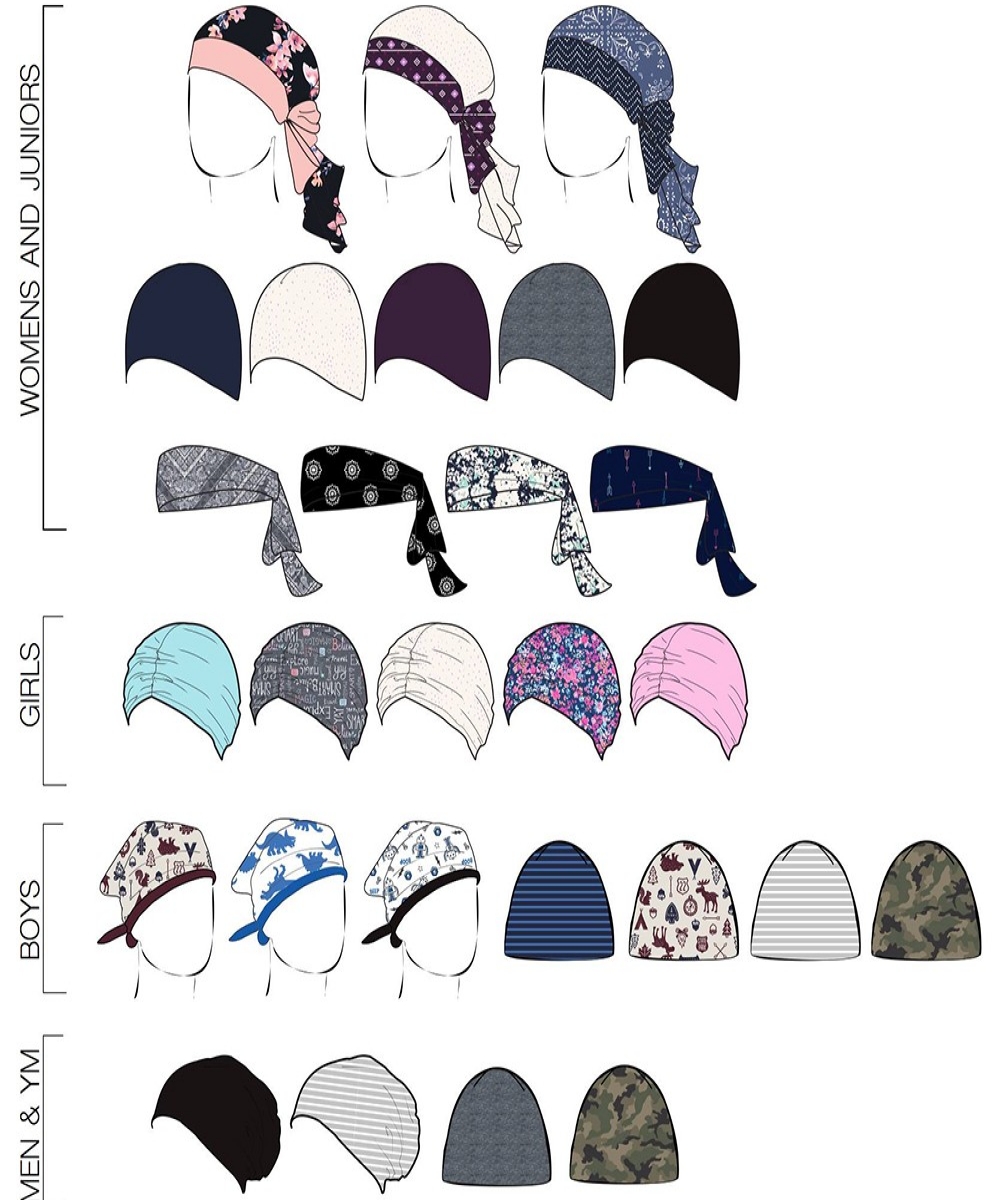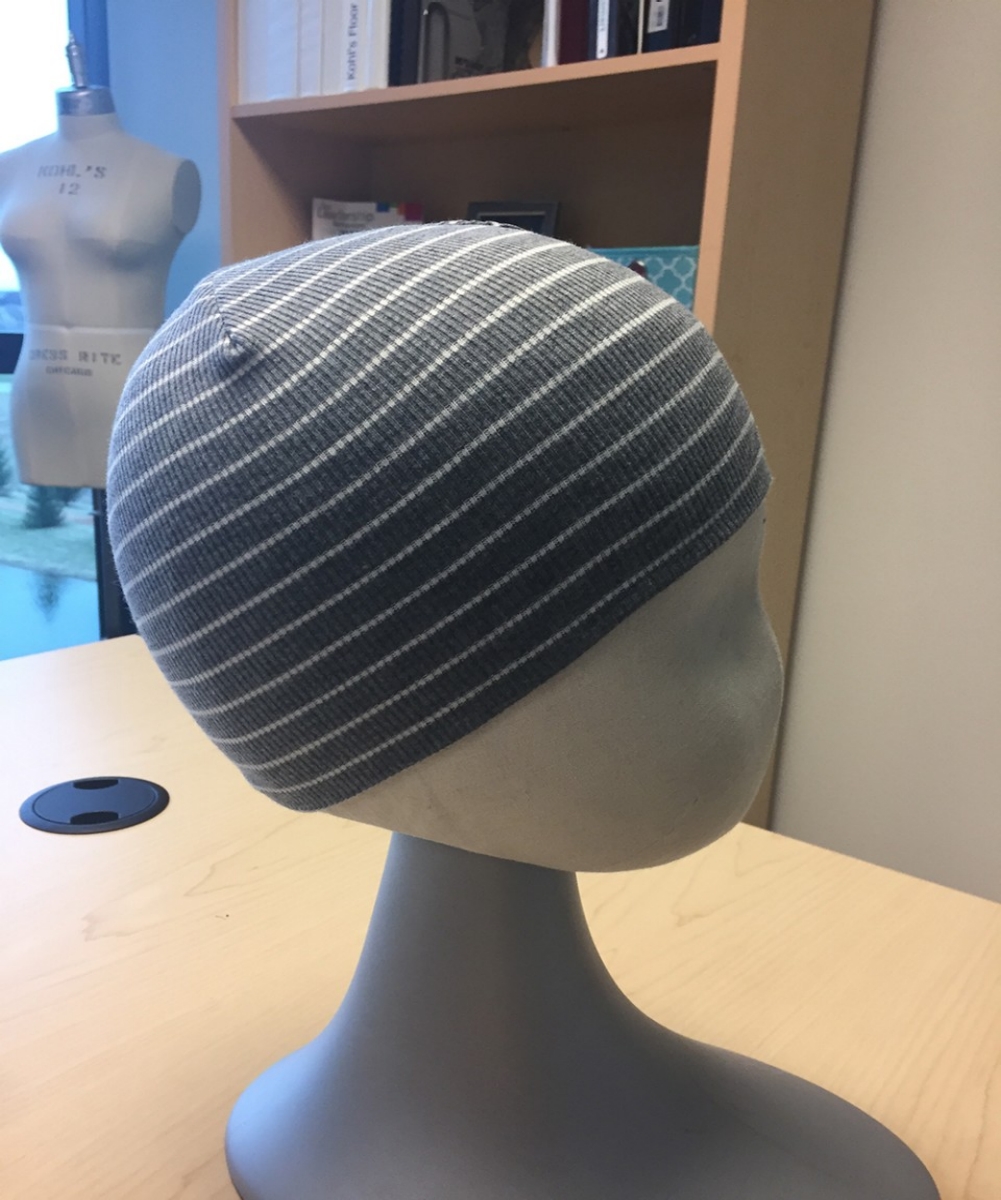 "It was eye-opening and emotional to start to learn everything these people have to go through."

The team selected versatile fabric prints and colors and designed a few different styles of headwraps, created prototypes and perfected the fit.

When Kohl's volunteer day came around recently, Osborn help set up the company's auditorium like a factory assembly line, with stations for each product. In addition to sewing the headwraps, other volunteers made fleece blankets, skin care kits, survivor gifts and other items.

"Everyone was happy and enjoyed being able to give back," Osborn says. "It's really hard to put into words — it was amazing."

Osborn's team completed more than 800 headwraps and caps — exceeding their expectations — which, along with the other gifts, were collected by the American Cancer Society that day to be delivered to Wisconsin-area hospitals.
Projects like these can make all the difference to patients, says Dr. Elyse Lower, professor in the UC College of Medicine, director of the UC Cancer Institute's Comprehensive Breast Cancer Center and a UC Health oncologist.

"Treatments that cancer patients receive make them feel not just physically but also mentally and emotionally unwell," Lower says. "Losing hair or undergoing a mastectomy can dramatically change the person's appearance. Items like fashionable hats, scarves or clothing are perfect ways to impact a patient's mindset. Positive thinking often leads to better results. When you look good, you feel better. That is true for our populations who are overcoming cancer."

Hats and headwraps also serve a very practical function for patients spending time in chilly hospitals.

"In order to keep the treatment environment sterile, clinical spaces within UC Health and the Barrett Cancer Center, where many of our patients are seen, are often kept at colder temperatures," Lower explains.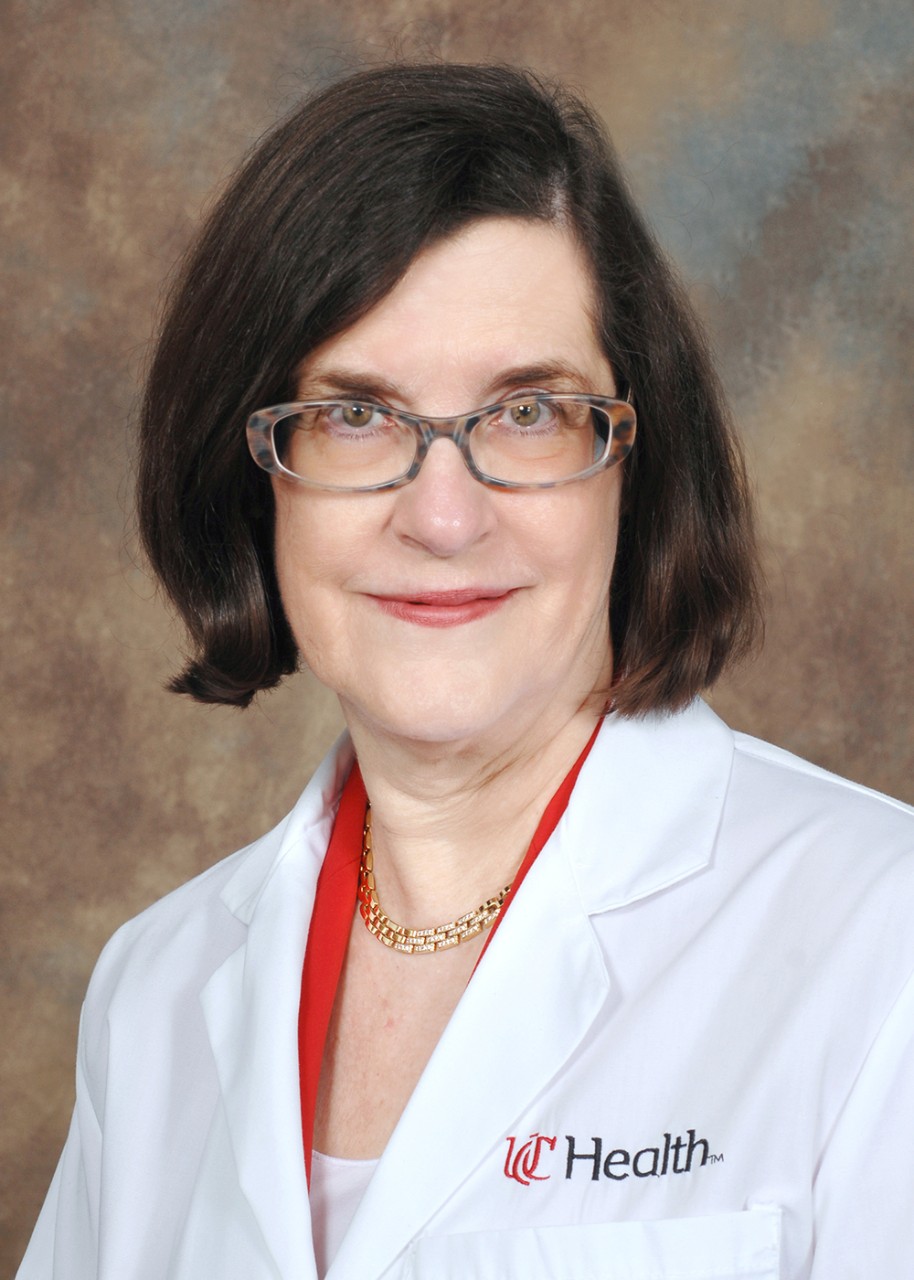 "Certain infusions and treatments can cause chills which make our patients uncomfortable. Hats and scarves can help in keeping the patient warm and cozy while not lacking on looks," she says.

"Designer items like this can make a huge impact on the patient's quality of life."
Watch a video about the development of these headwraps for the American Cancer Society.
Learn about the UC Cancer Institute.
Read more about DAAP, The Myron E. Ullman, Jr. School of Design and its fashion design program.
What are other DAAP grads up to? Designing shoes, cars, sports lighting and much more.