Latest Magazine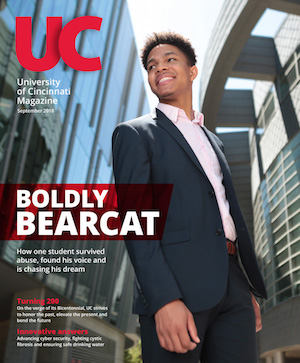 September 2018
Boldly Bearcat
Finding his voice
Danger in the tap
Virtual defense
Global game changer
Celebrating UC's Bicentennial
Browse our archive of UC Magazine past issues.
Pranita Dhungana and Sudarshan Pandey explore UC's campus before fall classes start. Photo/Andrew Higley/UC Creative Services

Cincinnati, here we come


Amidst the aftermath of a city-shattering earthquake, a pair of Nepali students' hard work lands them at UC

by Jessica Noll
513-556-1823
Sept. 21, 2016
"Cincinnati, here we come, right back where we started from… Cincinnati! Here we coooooome!"

With each strum of the borrowed guitar in his lap, an expanding smile washes over Sudarshan Pandey's face as he looks out floor-to-ceiling windows, gazing out toward Cincinnati and a future he never dreamed was possible. A future at the University of Cincinnati.

Pandey, of Pokhara, Nepal, belts out his rendition of the rock band Phantom Planet's tune from his newly completed dorm room in Scioto Hall. Music, taught to him by his older brother, is where his heart is, allowing him to escape troubled times.

Pandey is one of two Global Opportunity Scholars who are are attending UC and started classes this fall thanks to a full scholarship that will cover $45,000 in tuition and expenses—which is funded entirely by the tuition revenue generated by undergraduate international students. The second scholar is Pranita Dhungana, 18, also from Nepal.
The song bursts through Pandey's shy exterior.

"Listen as we go, nothing's gonna stop me now!"

"It's like a totally different part of me. Even if I get sick, I can play guitar and it makes me feel relieved. I never get tired of playing," says Pandey, an otherwise reserved, soft-spoken 20-year-old, dangling his legs off of his plastic-covered mattress that still needs sheets and a comforter.

Dhungana sits by the window of Pandey's room, watching her new-found friend rock out on the acoustic.

The International Admissions Office (IAO) director Jon Weller says having Global Opportunity Scholars is a small, but critical, component of UC's international enrollment strategy.

"These students have outstanding academic credentials and enhance the cultural diversity of our international student body and overall campus community," says Weller. "Their ability to overcome such hardships is not only a testament to their academic abilities, but to their character. They remind all of us of the things we take for granted every day — things as simple as electricity and running water — while also serving as signs of encouragement to what each of us can accomplish through grit and determination."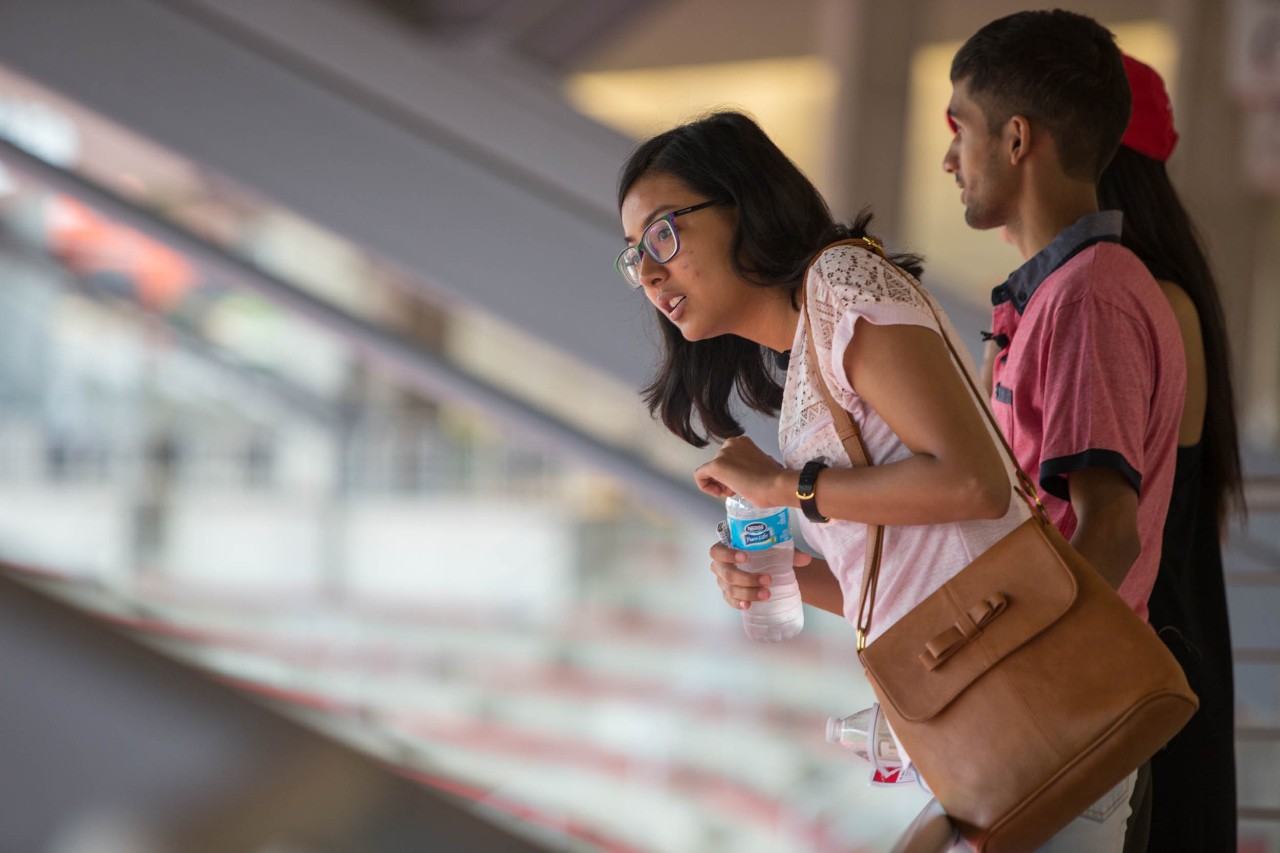 For Dhungana, education rooted in family

"I'm an only child. Both my parents work. They teach English language," says Dhungana, who is studying chemistry at UC. "I come from a financially underprivileged family, but regardless, my parents always believed in education. They always wanted me to study well, get good grades."

"I wouldn't have had the opportunity to go to college back home," says Dhungana.

She decided a few years ago that studying abroad would be the best option to reach her dreams. During her second year of high school, Dhungana says her country was filled with riots and strikes, forcing schools and colleges to shut down for weeks at a time.

"There were no vehicles or anything. So the education system was not really functioning that well there, so I thought I'd study abroad," she remembers.

There are so many more opportunities here than there, Dhungana says, including the flexibility of the courses.

"I can take a major and a minor or a double major. I can actually choose my subjects. That would not be the case in Nepal because the coursework is already decided for you. You don't get a say in it. You have to take all the subjects the university decides for you."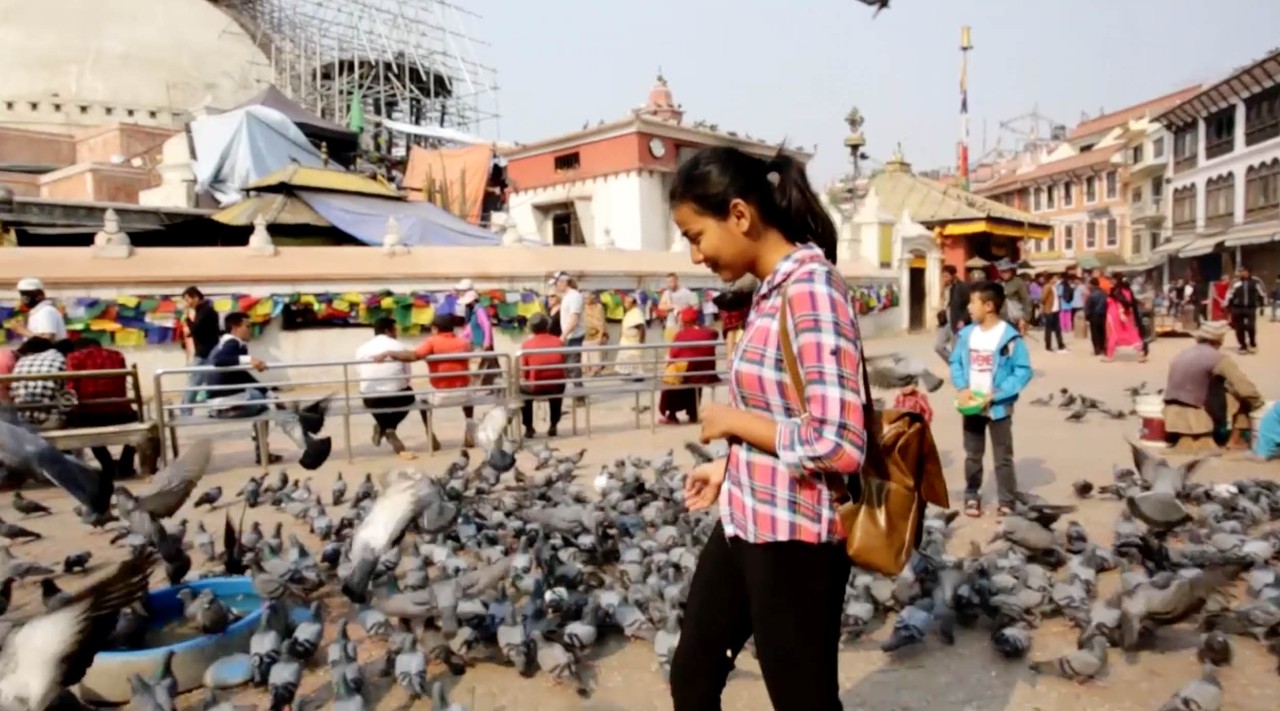 Pandey, an astrophysics major, adds that without the Global Opportunity Scholarship, he wouldn't be able to attend college.

"When I found out that I was selected for the program, my happiness just had no bounds. I was very excited that I'd be able to realize my dream of education."

Pandey's hometown is a remote village about six hours outside of Kathmandu. A clothesline with a few garments draped over it stretches across his small yard, adjacent to his modest two-story, stone house painted white. A pink curtain conceals the home's entry, where just outside his father rests in a white plastic chair. Rusted and weathered sheet metal screens the second-floor balcony. Plastered on his bedroom wall, next to a religious poster, is an aerial photo of the University of Cincinnati's Uptown campus.

"My father works in high school, and my mother is a housewife," says Pandey, the youngest of three children. "I have an elder brother and an elder sister, and they've already graduated."

His siblings studied in Nepal. However, many Nepalese families farm or work abroad, he says.

"Some families have the male of the family go abroad and they work in Arab countries. They bring money back home and grow their children."

His parents, on the other hand, made sure that his education was intact and his future bright. His father works for the school in his village. His family's focus centered around education. And while there were financial struggles to get Pandey into a good school, it was his family's determination, he says, that made the difference.

His success has not been without strain on his part, since he had to manage his time around the daily "power cut" — five hours in the morning and five hours in the evening without electricity.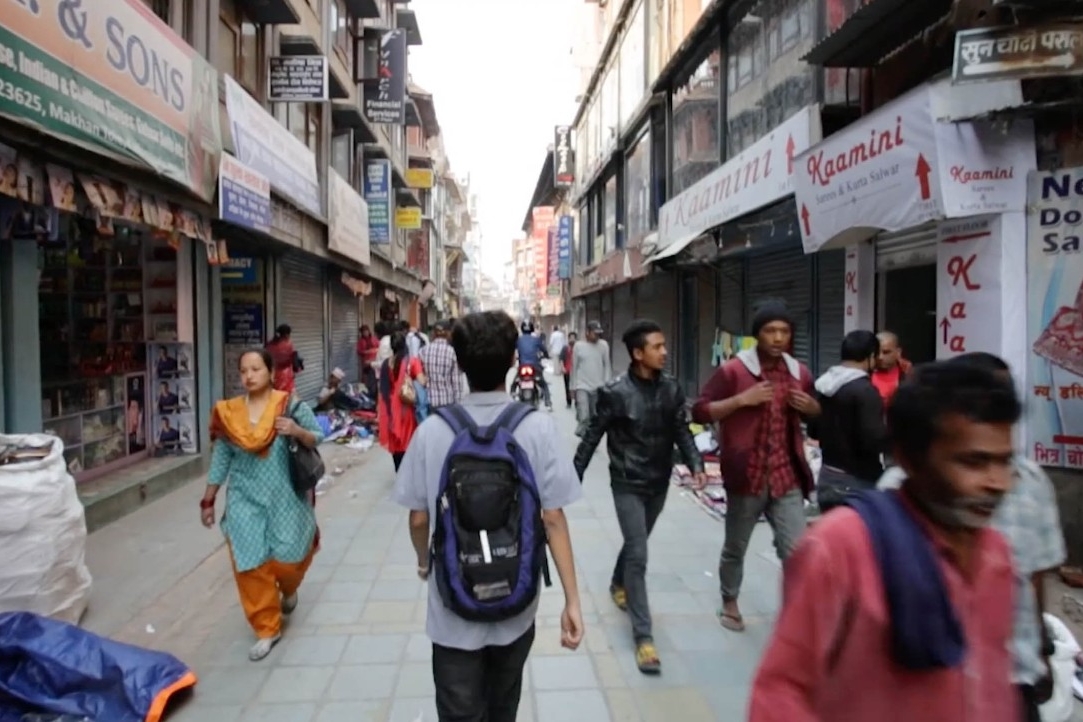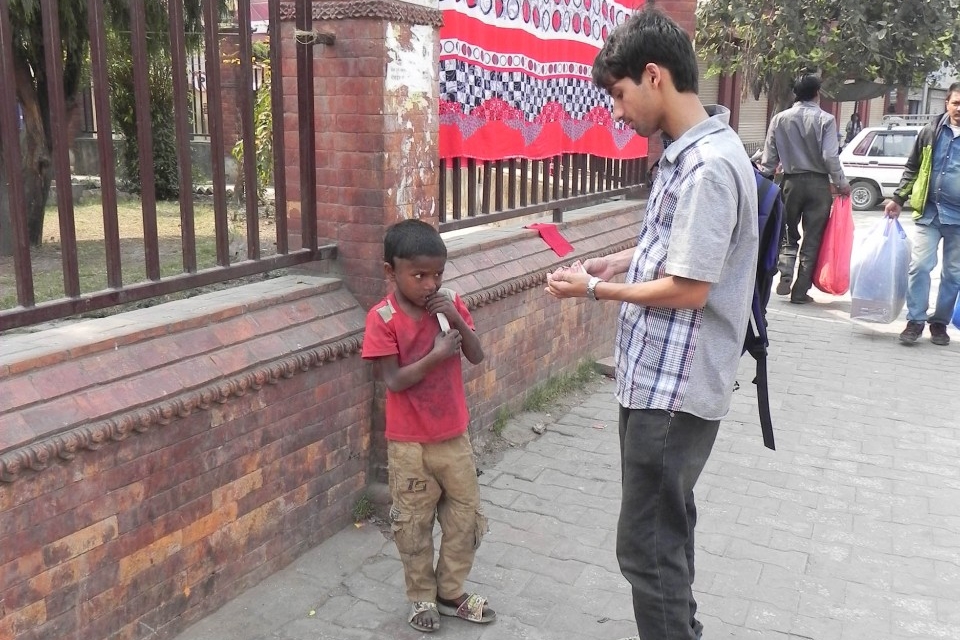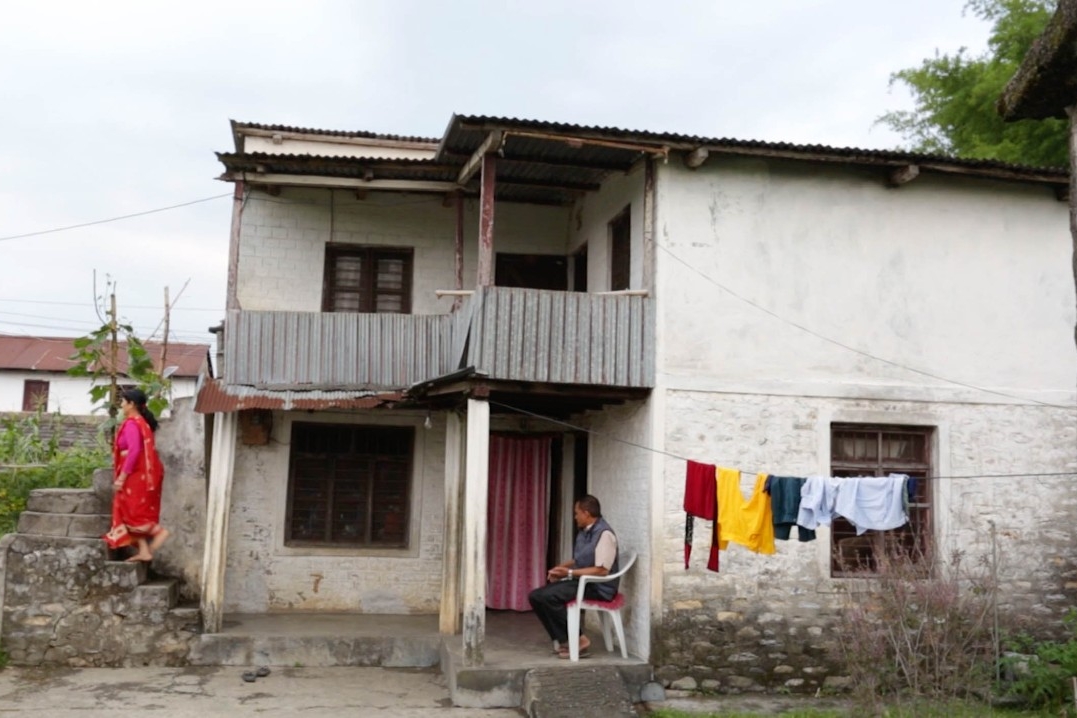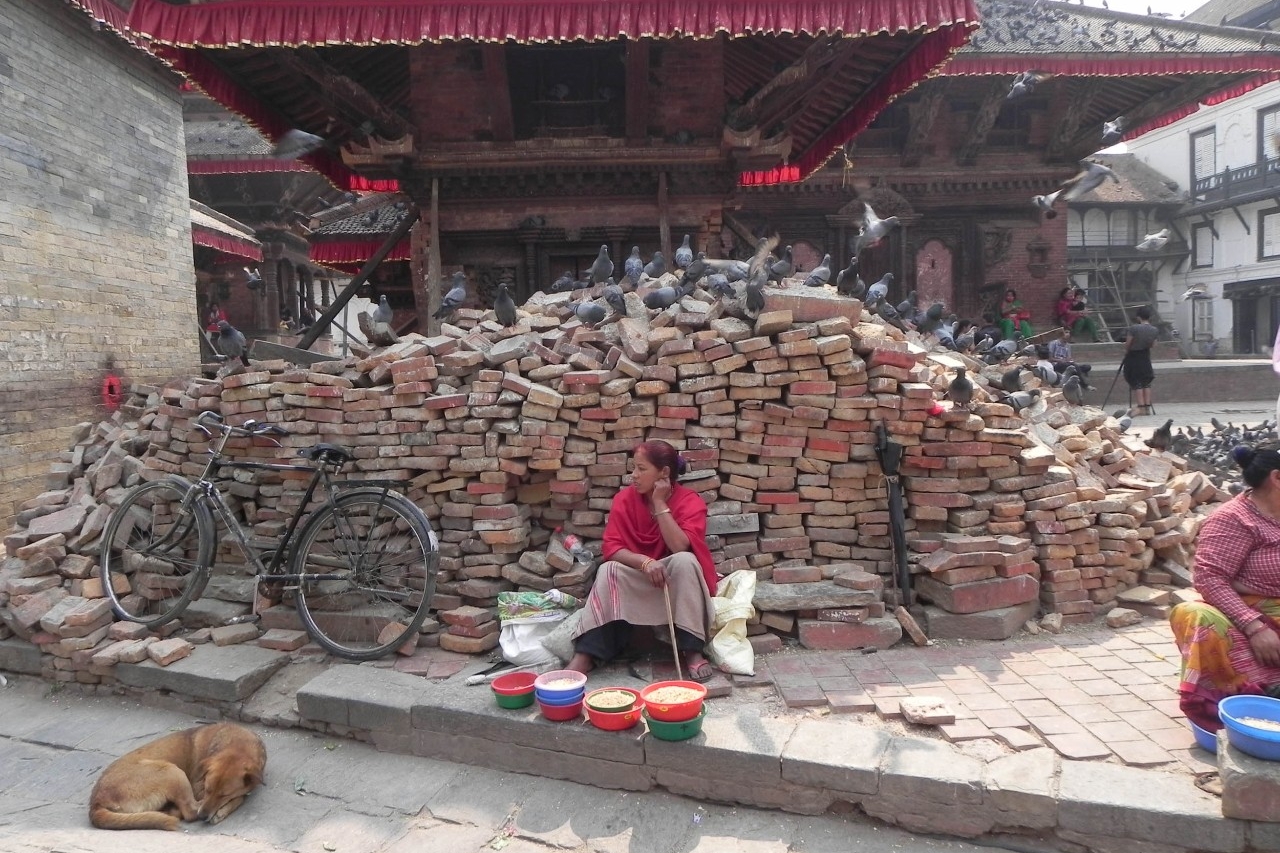 Nepal is home

"It's rural, but Pokhara is a really famous tourist destination. There are a lot of caves, a few temples. The climate is really wonderful," says Pandey, which draws many visitors wishing to go paragliding and bungee jumping.

That tourist-embraced and native-loved landscape could have been completely demolished after an earthquake rocked the country in April 2015. Kathmandu, the capital city, as well as Dhungana's home, was hit with a devastating 7.8 magnitude earthquake. According to a CNN report, more than 4,800 people died, 9,200 were injured and 8 million were affected across the country.
"As devastating as the earthquake has been, I think my family has been fortunate enough to not have been affected that badly," says Dhungana. "We did have to sleep out in the open spaces for around 10 days after because of the very frequent aftershocks. My final exams got cancelled, and I had to wait for six months to take my exams."

It was a scary time for her and her family.

"Everyone had to evacuate their homes because the government made it compulsory. They issued a notice that said it was too dangerous for people in and around Kathmandu to stay inside buildings," says Dhungana.

"We were living inside tents in open spaces. People don't really have tents lying around at home in Kathmandu, so having to share a 2-person tent with around 10 people was not comfortable."

During the day, if it rained, she and her family would stay on the ground floor of their home because it was easier to make their way to open spaces if there was an aftershock.

"Our entire community cooked food outside and ate together because it was too dangerous to stay indoors. Aftershocks started to feel regular after a certain point. It was like camping, but a lot more dangerous and uncomfortable," says Dhungana.

This summer, as Dhungana and Pandey walked the streets of Nepal one last time, rubble and remnants of that earthquake were still visible. Chunks of broken concrete still dotted the city's streets, and dust that had settled atop the awnings and store signs gave a glimpse into what was lost. Buildings sat, still under repair with exposed brick as a backdrop. Scaffolding invaded the sidewalks where vendors, like a woman cutting flowers for leis, sold their goods streetside to make ends meet.

But Pandey and Dhungana, both scoring higher than 1,400 on their SATs, left the debris behind them and started a journey toward their future.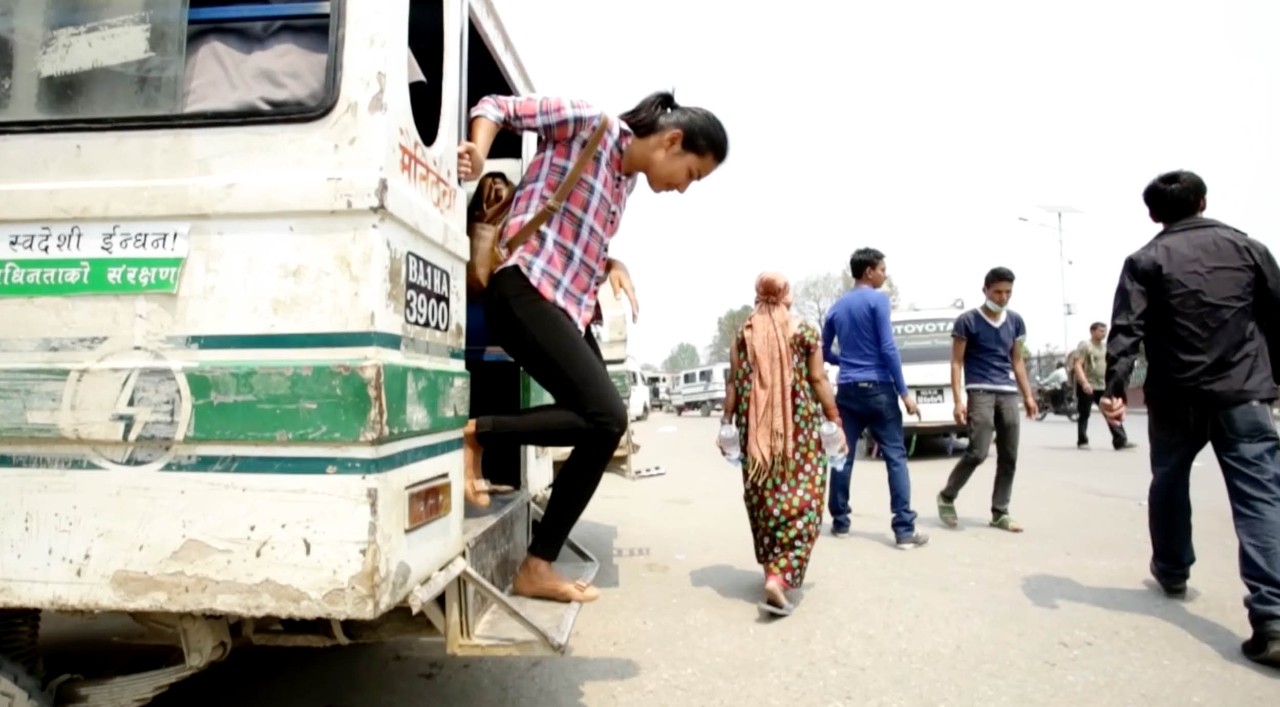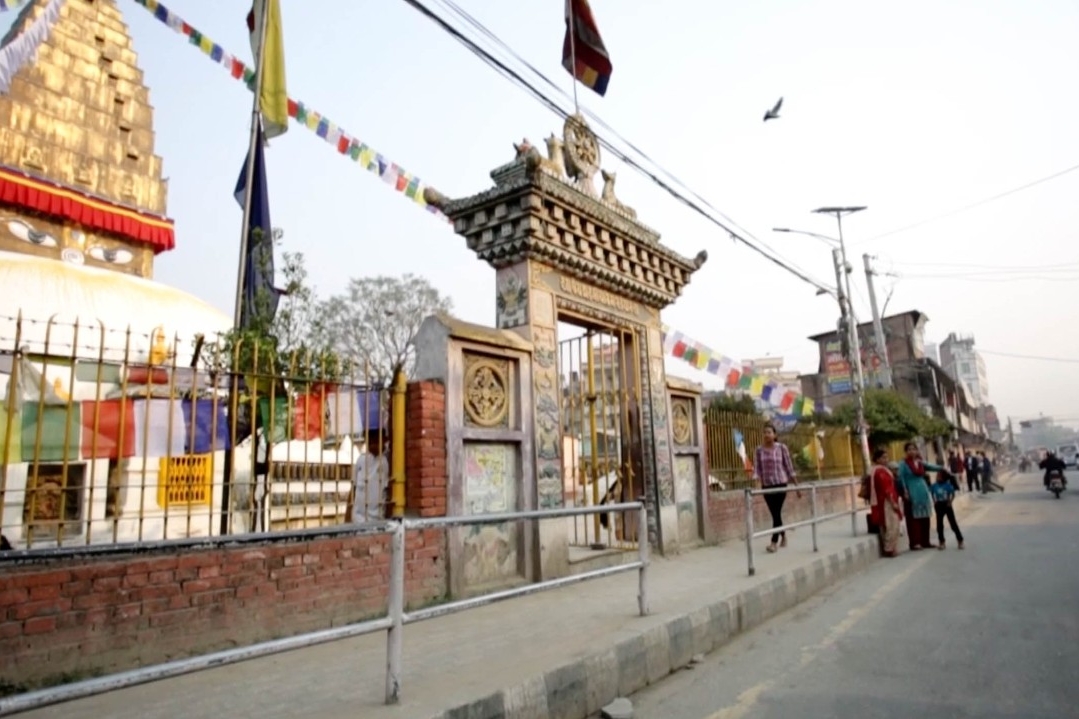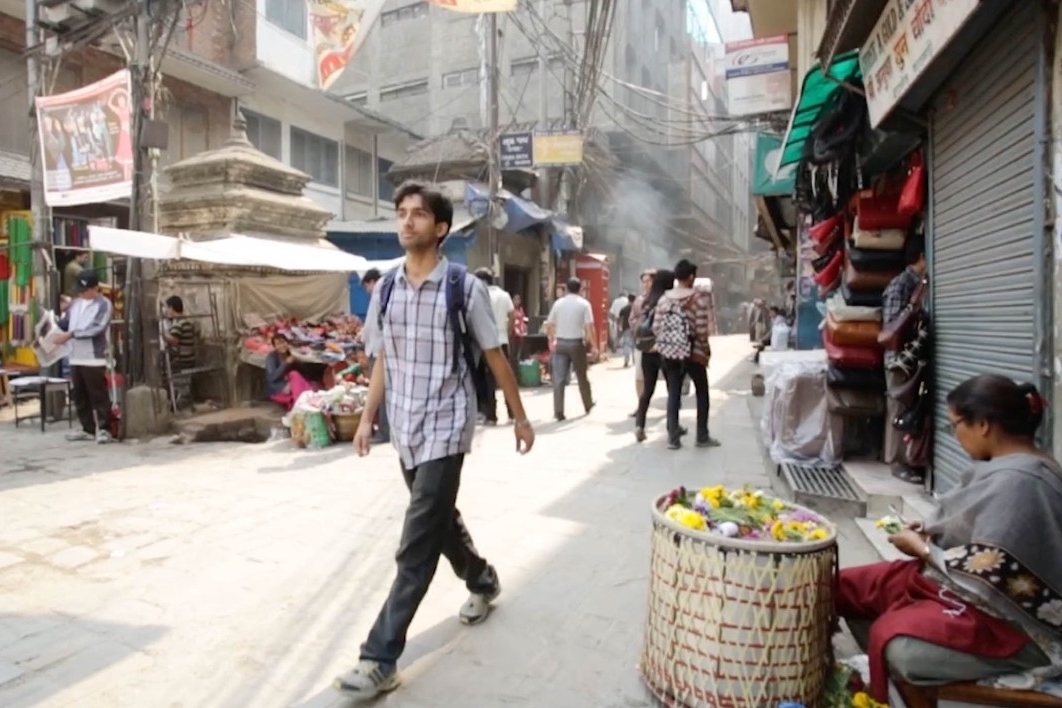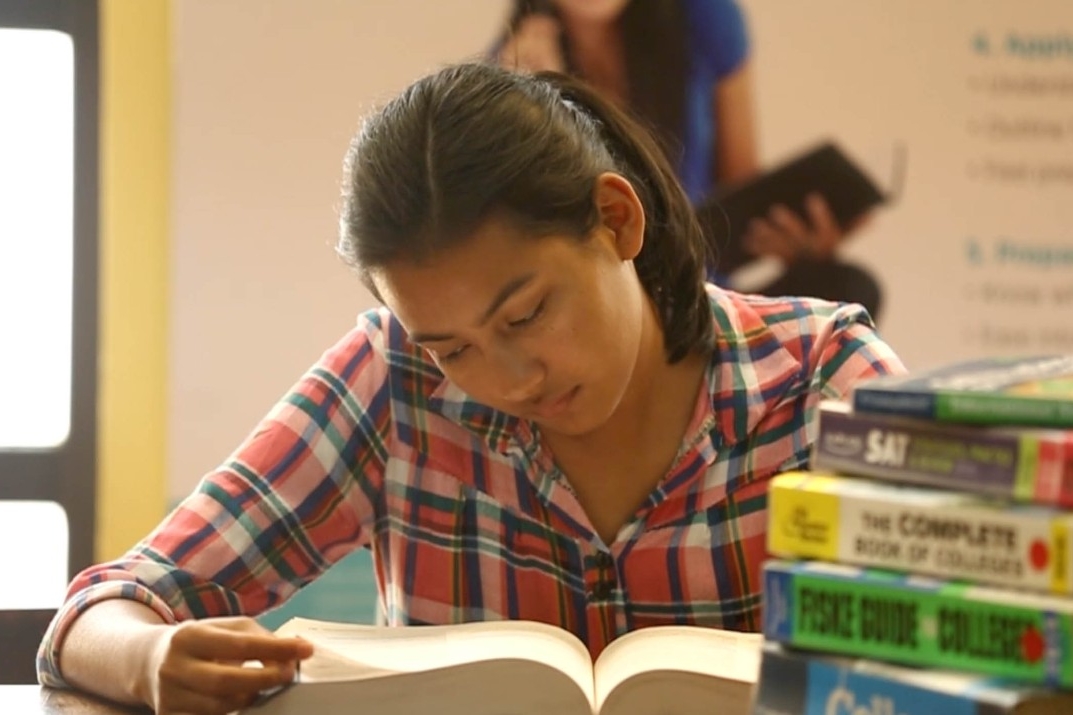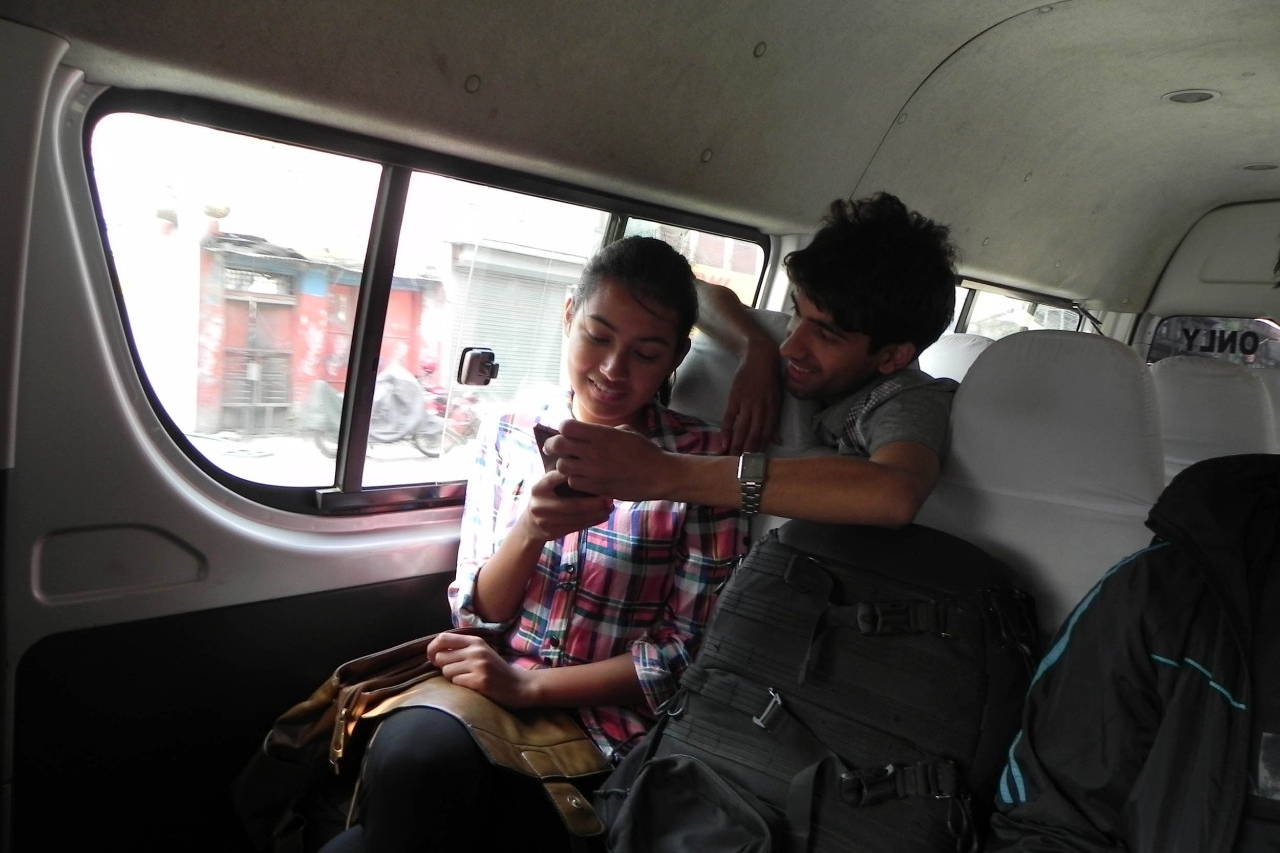 Two paths to one new home

After traveling 7,711 miles from home, Pandey and Dhungana arrived on different flights to Cincinnati on Monday, Aug. 8, to begin their future with the rest of the incoming freshmen at UC.

"It was the first time I was in an airplane," says Pandey, who admits he was a bit afraid, especially since it was also his first time out of the country and away from his family. But for him, it was worth the temporary fright outside his comfort zone.

One area he will find comfort is in his studies at UC.

"I always wanted to study physics. Back home, there are opportunities — you can get a physics major, but the courses are decided [for you]. You just get a degree," says Pandey. He wanted his education to have practical value, which ultimately brought him to UC.

"I applied and got in, and that's been the most exciting part. It has been the most magnificent thing that has ever happened to me. The higher education in the U.S. would not have been possible without this — it's such a generous scholarship."

The scholarship, he says, has changed his life and his future.

"I probably wouldn't even go to college. I might have [had] to work for my family. It has helped me choose what I become in my life. It has been the deciding factor. I want to be a researcher, and I want to know all about the stars and things. I want to discover something meaningful to the humans and to the human knowledge."

Once arriving in Cincinnati, the pair received a tour of campus. They walked around, joking with each other and just taking it all in, while visiting Langsam Library, the Student Recreation Center and notable landmarks on campus such as Nippert Stadium, where the Bearcats' football season has just begun, but was used all summer for Cincinnati's newest team, FC Cincinnati.

"It's great. The first thing I thought of was, 'It's huge,'" says Dhungana, exuding enthusiasm. "It's pretty and has a great library. Everything is just great and big here. Everything."

Pandey, a soccer enthusiast, gazed over the railing at Nippert watching the FC Cincinnati team practice.

"It's so beautiful. [UC] is so big, and everything is so fascinating," says Pandey. " It's just the greatest experience."

On their initial tour, they caught a glimpse of the newly renovated Scioto Hall and their new home.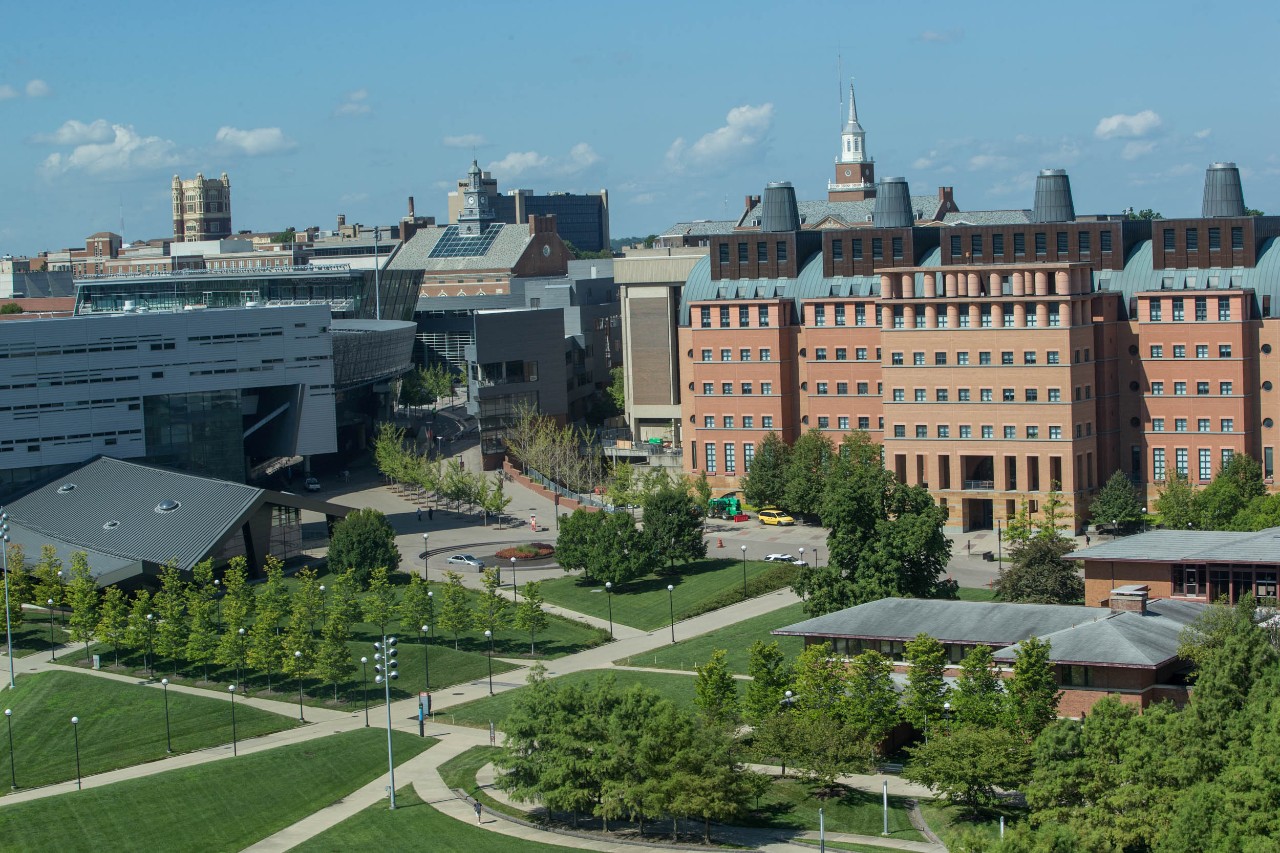 Home away from home

Two days after their tour of campus, the big day of moving into their dorms was upon them. They were matched with honors students as roommates through UC's International Admissions Office.

They ran into their rooms, respectively, and were in awe of the space, the furniture, the view.

"Look at my view!" shouts Dhungana, bragging to Pandey.

"You're so lucky!" Pandey laughs and runs over to see the panoramaof the expansive campus that they'll soon be exploring.

For Pandey, he's never had Wi-Fi or hot water in his home. Now, he has both.

Dhungana is in love with her room, which she shares with three others.

"I think it's great. I have a great view, and there's just so much space, and it's fully equipped. I love it."

An avid reader, Dhungana brought only one book with her, "Harry Potter," because it was the first book she ever read, and it reminds her of why she loves to read and how far she's come in life and in her studies.

But she does miss home, her family and the food.

"[In Nepal] the food is a lot more spicy. Here, it just doesn't taste that good," she notes. "I miss the food the most. We eat pretty much [the same things] that you have here, but we call it something else — it has more spice and more flavor."

But one thing she won't miss is rice. "At home, we eat rice every day. I've had it for 18 years straight. I don't miss rice."

Cincinnati has welcomed her with open arms, and she's noticed.

Her favorite part about the Queen City so far? Frozen yogurt.

"You can get as much yogurt as you want. That has been the best part of Cincinnati," she says giggling.

Food aside, she hopes to achieve great things while at UC. "I feel like I'm a good student. Nothing has just been handed to me. I've had to work hard for everything," says Dhungana. "I won't let UC down."

While she isn't sure what she'll do with her degree yet, she knew she wanted to study chemistry because she's always had a passion for it. And at UC, she can get a degree that is more than just theory-based, but practical, especially with the labs located on campus. And she's tremendously grateful for the opportunity.

"The Global Opportunity Scholarship is the biggest thing that has happened to me. Without the scholarship, I would either not be going to college or it would be very difficult for me and my parents and the rest of my family," says Dhungana.

"Schools are pretty expensive back home. They don't have such great scholarships and opportunities like they do here. I probably wouldn't be going to college at all."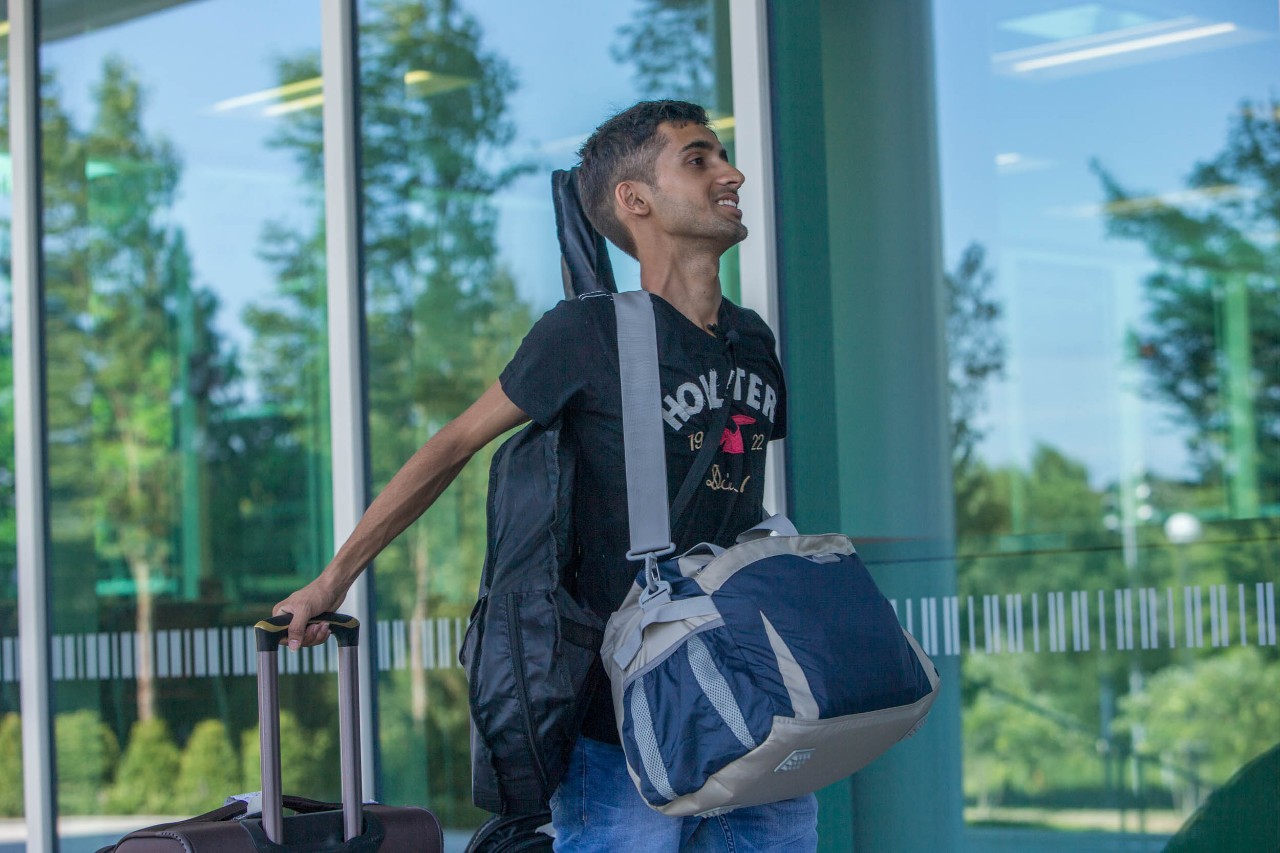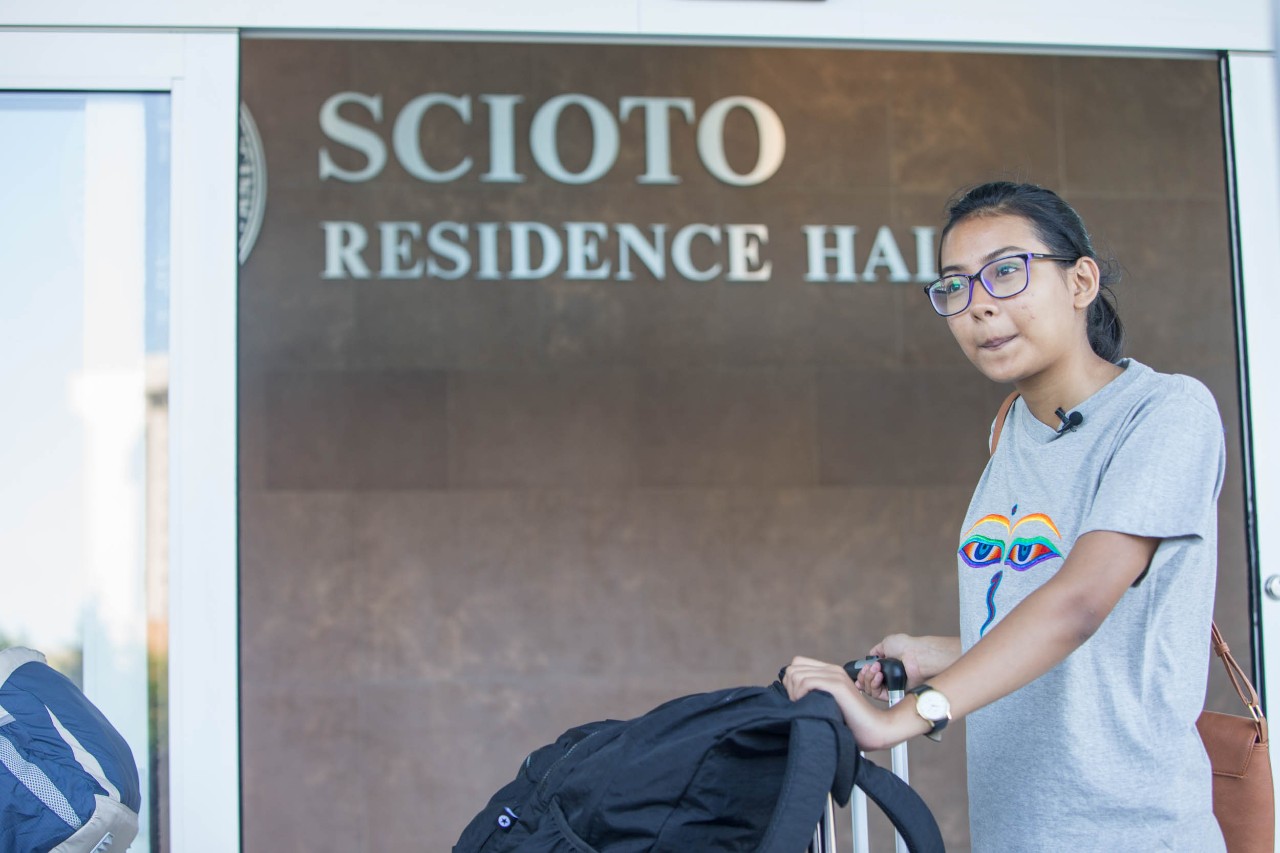 Making dreams reality
Anjani Lahane and Karishma Randhave, who arrived at UC in August 2011 and graduated in April 2016 and December 2015 respectively, were the first two Global Opportunity Scholarship recipients — a full-ride scholarship that supports a total of two undergraduate international students at a time.
During Randhave and Lahane's final year at UC, IAO began their search for the next two students.

This time around, Weller says, they chose to partner with the USEF-EducationUSA office in Nepal for a number of reasons, including the realization that the country was still rebuilding after its massive 2015 earthquake.

"We were able to identify Pranita and Sudasharan and selected them for the scholarship based on their outstanding academic profiles — both are honors students at UC — with strong English skills and compelling life stories. Both students come from financially challenged families in Nepal, which is one of the poorest countries in the world," says Weller who made a visit to Nepal earlier this summer.
UC's Global Opportunity Scholarships cover all of their tuition, housing and meals, health insurance, book stipend, laptop and assists them in finding on-campus employment opportunities, like Dhungana, who will work in the chemistry department.

Nearly 400 students applied for the current EducationUSA group and 16 were selected to participate. Only five out of the of 16 students received full scholarships from American universities.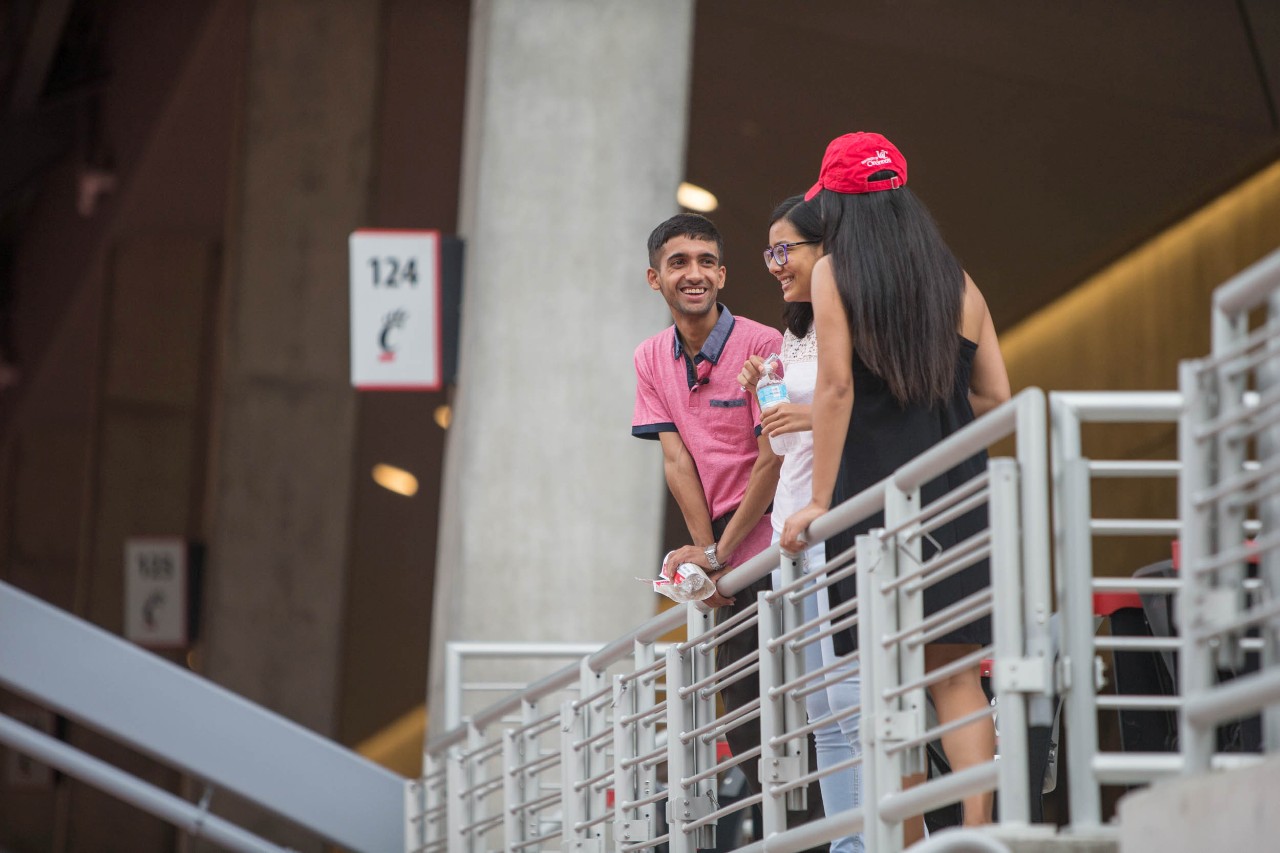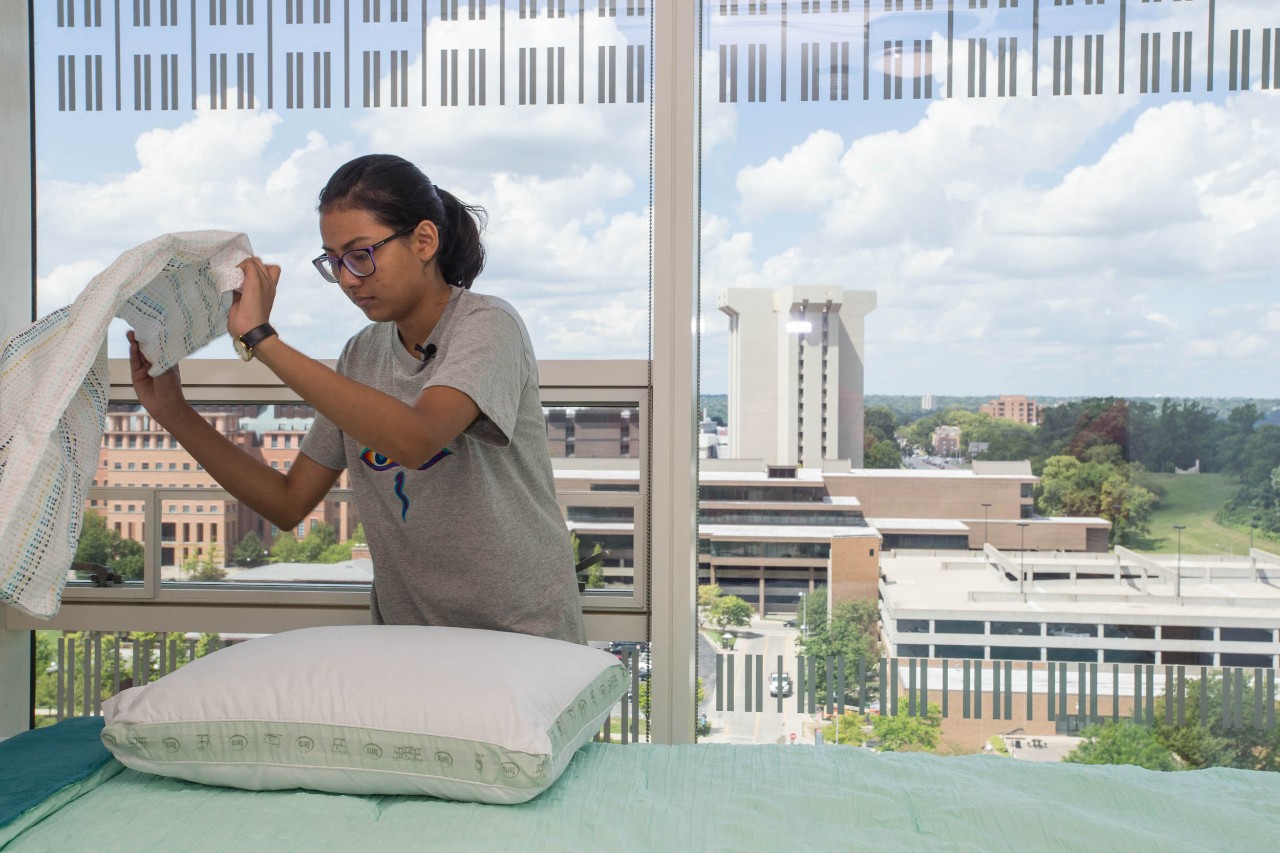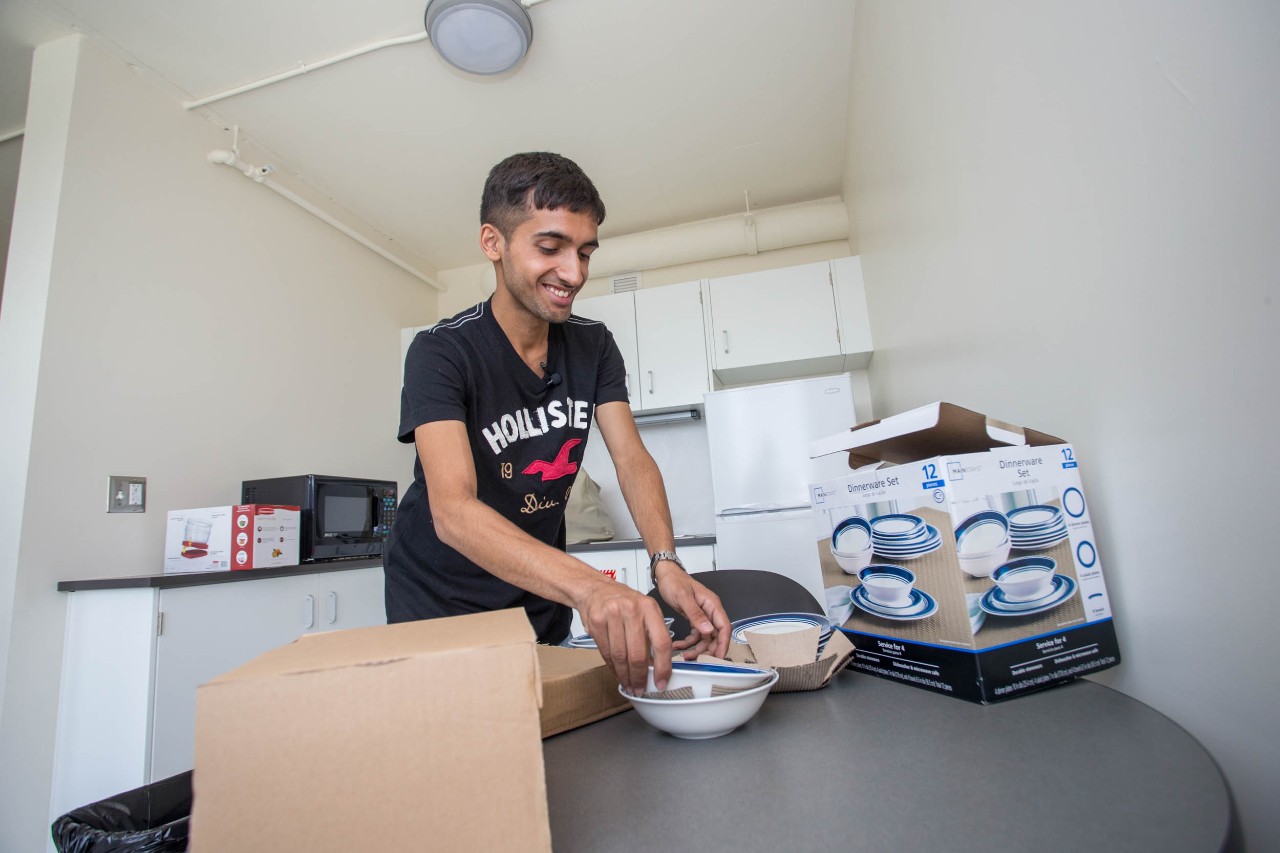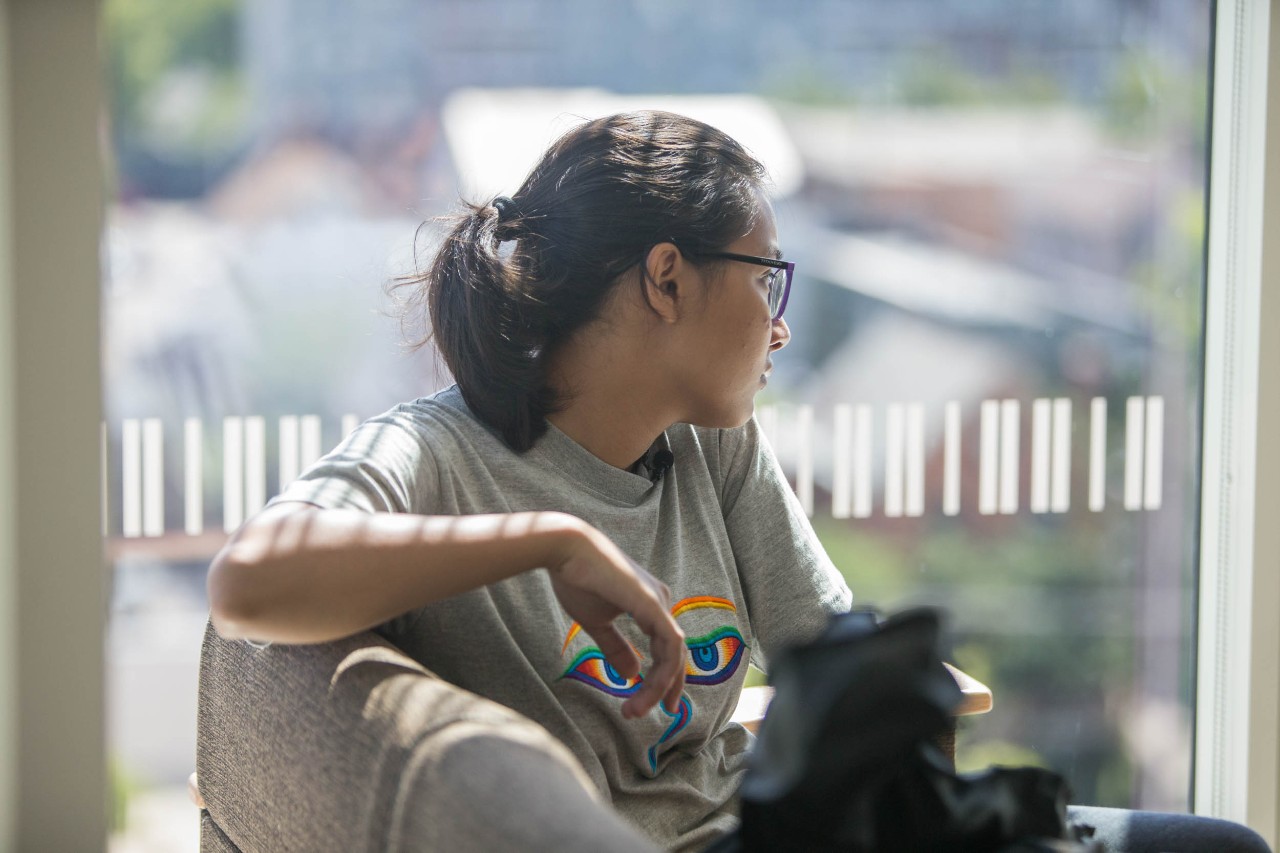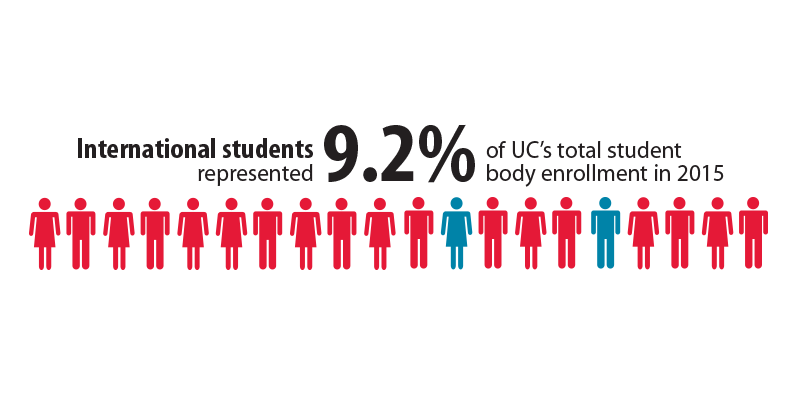 By the numbers:

Both Pandey and Dhungana have SAT scores of 1,400+
399 students applied for current EducationUSA group
16 of the 399 were selected to participate
Only 5 of 16 students received full scholarships from American universities
2 of the 5 were from UC
Scholarship is over $45,000 each year
4 students have received the scholarship to date.
4 graduate and 4 undergraduate students from Nepal are enrolled at UC for fall 2016
1,014 new international students of the 45,000 students enrolled at UC for fall 2016