Latest Magazine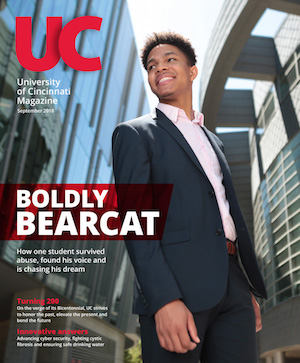 September 2018
Boldly Bearcat
Finding his voice
Danger in the tap
Virtual defense
Global game changer
Celebrating UC's Bicentennial
Browse our archive of UC Magazine past issues.
UC journalism alumnus Beryl Love, executive editor of the Cincinnati Enquirer, in the paper's newsroom. photo/Joseph Fuqua II

Sharing stories
Inspired by the book "The Other UC and Me: Editing the Sixties," former editors of The News Record from the 1960s to present recall their experiences at the University of Cincinnati's student newspaper.
By Michelle Flanagan, Ashleigh Pierce and Ali Waychoff
513-556-5224
July 10, 2018

About two years ago, a former editor of the University of Cincinnati's student newspaper, The News Record, published a book recalling her experience working at the paper in the 1960s. After her niece began learning about the history of the '60s in college, Judy McCarty Kuhn turned to what came naturally — writing — in order to set the record straight.

Kuhn's book, "The Other UC and Me: Editing the Sixties," focuses on her time on The News Record staff, which spanned from 1963-67, and her experience as editor-in-chief from 1966-67. It was a period when local, national and global events – including the Vietnam War— affected the campus.

"I edited The News Record for a year, but The News Record edited my life," Kuhn wrote in her book.

Inspired by Kuhn's work, a group of UC journalism students decided to step back in time by interviewing former News Record editors to learn about their experience. Whether The News Record shaped their skills, friendships, career path or even life, it's clear that working at UC's student paper had a lasting effect on all of them.
---
David Altman
TNR Editor-in-Chief: 1967-68
Occupation: Attorney; president of D. David Altman Co. LPA
Residence: Cincinnati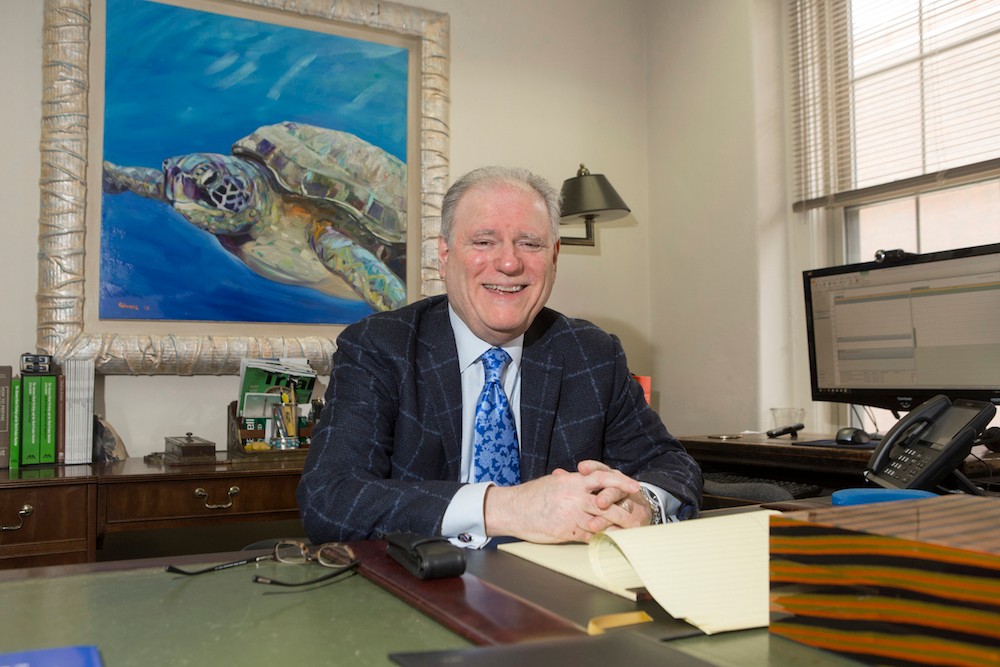 In David Altman's opinion, the most impactful coverage done by The News Record during his time on the staff was about race.

"(It) was a driving issue of our entire society at the time," he said.

When he became editor, he recruited African American writers for the staff, believing that "people who grew up in the inner city could really write about some of the things that were happening in the city."

They weren't just writing about the stereotypical views of racism, but about "the problems that minority people, Appalachian and black, faced in Cincinnati," he said.

The staff even went to Atlanta to cover the funeral of Martin Luther King Jr., the civil rights leader who was assassinated in April 1968. In the aftermath of the assassination, Cincinnati, like many U.S. cities, was hit with a wave of rioting. When Altman returned to the city, he sent a News Record photographer to capture the riot scenes, and the newspaper ran a montage of photos.

"We were doing some big-league stuff," he said. "Our philosophy was if there's a riot in the city that's affecting the university, TNR should cover it. It grew out of a theme of being concerned about racism in America."

Altman recalled a News Record story about an African-American woman who was arrested and sent to jail for a year after the riots for being out past curfew.

"She violated the curfew coming home on the bus from work," he said. "The judge decided to make an example out of this woman and put her in jail."

Those who violated curfew received a harsher sentence than people who broke other laws or committed violent acts, Altman said. "She would have been better off throwing a Molotov cocktail than she would have been for violating the curfew."

The News Record ran a story about her encounter and of the judge that sent her away.

"The Kerner Commission (which investigated the causes of the 1967 race riots) actually noticed what Cincinnati courts did to curfew violators as an example of the racist kind," Altman said.

The staff took some heat for running the story, Altman said. Some readers asked, "what place does a college newspaper have running that story?" But, Altman asked, who better to publish the story than a student newspaper at a university in the middle of it all?

"If we didn't give a little bit of truth to the community as we see it, then people couldn't act on it," he said.

–Interviewed by Ali Waychoff
---

Mitchell Shapiro

TNR Editor-in-Chief: 1970-71
Occupation: Managing partner and CEO of Architecting the Future
Residence: Cincinnati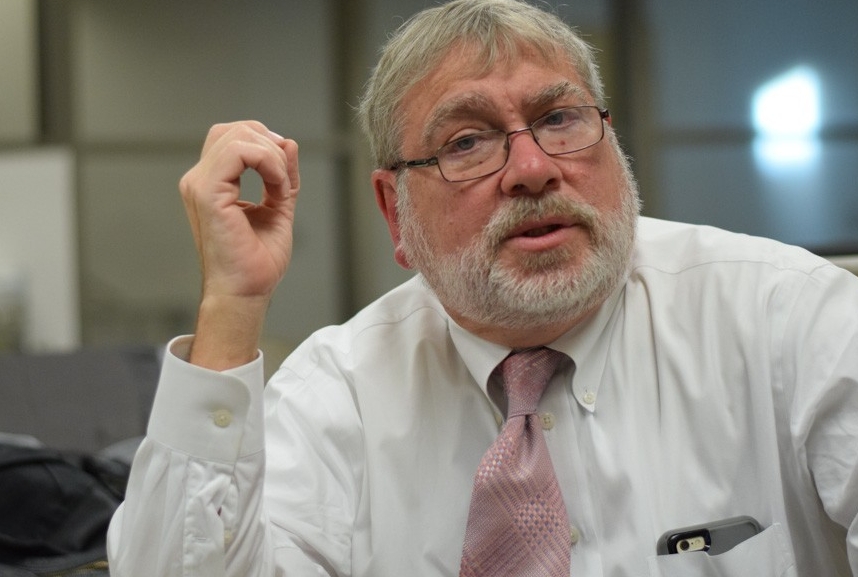 "It was one of the most eerie feelings of my life. It was like a neutron bomb had gone off, and I was the only person on campus," Mitchell Shapiro said.

It was May 1970. Shapiro had just become editor-in-chief of The News Record. On May 4, four students were killed and nine wounded at Kent State University. Two of the deceased were simply walking to class. More than 100 colleges closed on May 5 — many for the rest of the school year.

After days of demonstrations and sit-ins, the University of Cincinnati closed on May 8 with plans to reopen 10 days later. But that didn't happen. In the end, UC's main campus remained closed for the remainder of the term. The campus was absolutely off limits. Shapiro took a campus walk anyway. "I guess nobody else had the guts to violate the order; maybe I meddled with the statute of limitations. I don't know. I just walked on through just to prove I could do it."

The student body expressed mixed feelings. For some, "There was a dimension of a bizarre romanticism of, 'Hey, we don't have to go to class today!' Everyone had to leave, and I just thought, 'Here it is, the campus is shut down. No one is allowed under any circumstances on the campus, period.' No exceptions at all.

"So what did I do? What were they going to do, throw me off? I had my own parking sticker; I got cigars from the board members and stuff. I decided I was going to walk through the campus," Shapiro said as he remembered that May afternoon.

For over six years, UC's campus had experienced anti-war demonstrations and even anti-protester marches. The News Record covered the events, included columns and letters, and handled the "lobbyists" in the office. Individuals and groups from both sides of the war issue scrambled for space in The News Record. Shapiro said, "So much was focused around the Vietnam War. There were times when we'd get phone calls that someone was going to bomb The News Record office. We had to make a decision: Do we evacuate?

"Students were this strong political force committed to stopping the war in Vietnam. There was this divisiveness and emotional anger just as there is today. It's interesting: the world is different but still very similar.

"Kent State changed everything. This was potentially serious stuff. I remember phone calls of people choking and coughing from tear gas. In less than 48 hours, the entire campus was shut down. Presumably the motivation of shutting down UC was because of bomb threats, evidence of explosives, or the possible threat that there could be explosives."


Those last days of May not only ended the school year. They impacted the entire summer and the opening in September. And they certainly impacted The News Record. For the first time in history, in an attempt to explain the chaos, The News Record published an extra, and Mitch Shapiro continued to make a stand.

Once the 1970-71 school year began, The News Record staff was back on the job. "There was one faculty meeting at the beginning of the year, in which no members of the media were allowed, in Zimmer lecture hall. The hall hadn't opened yet — it was not even finished. It was the first time it was ever used. Nobody knew where the projectors were. No one knew where the equipment and the controls and everything were.

"The media wasn't allowed, and we were a few hours away from putting the paper to bed. I left open a 14-inch hole on the front page; I knew something was going to happen. We started walking around the building, started checking on doors. There was a door open. The door led to an alcove, which then led to the stage. No one could see us, of course, because we were behind the stage, so we heard everything going on in the meeting, and we taped it.

"My attitude was 'I'm not afraid...I'm not afraid of anybody. Let's get it on.'"

Reflecting on his role as a journalist, Shapiro said, "I'm still raising this moral issue of how we as journalists get manipulated by people who have agendas, and how we manipulate others in order to get information, confirm information, and, in many cases, get a scoop. And I thought it was interesting to reflect on what's happening today in terms of the dynamics between, say, The Washington Post, The New York Times, maybe The Wall Street Journal and CNN... on the one hand they battle each other for scoops. On the other hand, it's like a high-five celebrating mutual success."

–Interviewed by Justin Reutter and Elizabeth Mullett
---
Michael Perry

TNR Editor-in-Chief: 1983-84
Occupation: Senior news director for content at Cincinnati Enquirer; adjunct journalism professor at the University of Cincinnati and editorial adviser to The News Record Residence: Cincinnati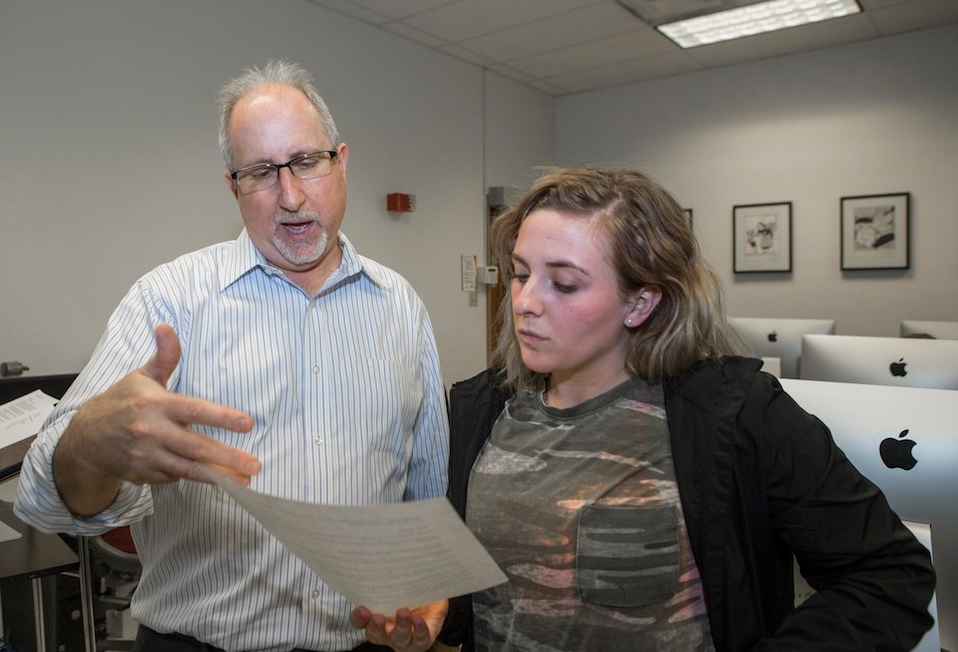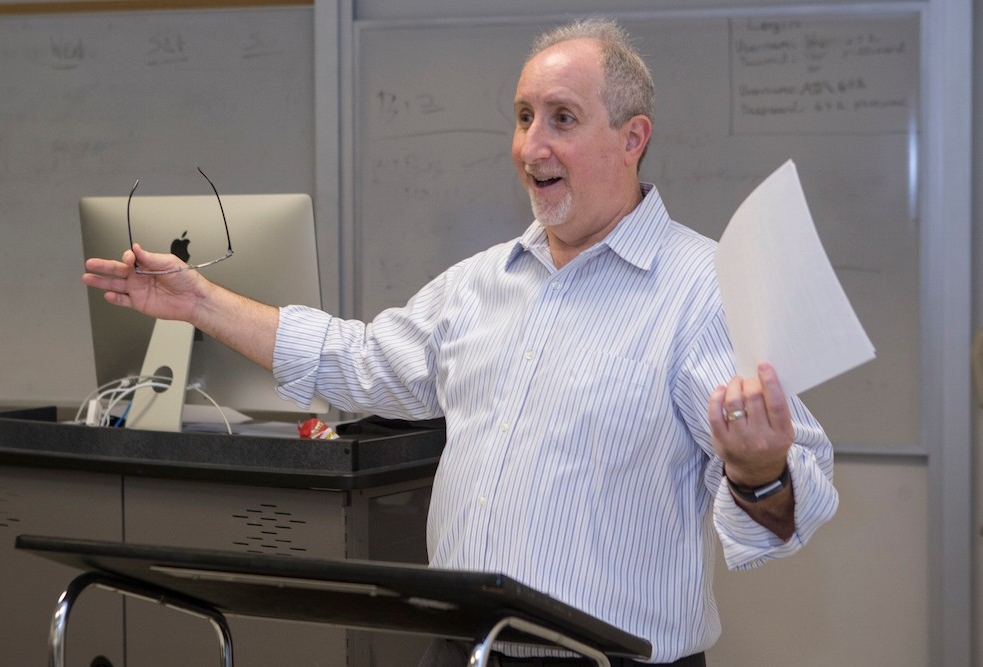 Michael Perry was recently hired as senior news director for content at the Cincinnati Enquirer. He is also an adjunct in UC's journalism program. photo/Joseph Fuqua II

Michael Perry came to UC without a major, but he knew he loved to write. The university did not have a journalism program at the time, but it did have something called "pre-journalism," so Perry signed up. Then he thought, "Well if I'm going to do that, I should probably see if I can write for the school paper."

He walked into The News Record office the first week of his freshman year and introduced himself to the sports editor, who asked Perry if he knew anything about soccer. Perry responded that he had played in high school, so the editor asked if Perry could cover the game the following day. Of course, Perry said.

"I had no idea what I was doing, but that's how it started," he said.

Perry said he had the opportunity to cover several good stories during his time on the staff, including one he broke about the English department head using university money for personal gain.

"Honestly, I remember just being in the office," he said. "It's where I lived; it's where we all hung out. I spent a lot of time there over four years."

He is still friends with staff members. "The editor before me is still a good friend," he said. "My sports editor ended up working with me in Indiana. Lots of the people (on his staff) are still my friends decades later."

Perry said his experience at The News Record catapulted him into internships, his full-time job and his career. "It gave me a chance to learn, grow and make mistakes," he said. "When I was an intern nobody had to hold my hand because I understood what I was doing. When I graduated, I was pretty confident that I was ready to go.

"Being the editor of The News Record was one of the all-time great jobs... It just set the foundation for everything."

Looking back, Perry said he wouldn't change a thing about his experience. "I loved my time at UC. I loved every minute I spent in The News Record. I got exactly what I needed out of my college career. I got a job in a profession I wanted. It prepared me for everything that I wanted to do for the next 25 years."

Perry earned a spot in UC's Journalism Hall of Fame in 2018.
–Interviewed by Jason Szelest
---
Beryl Love
TNR Editor-in-Chief: 1987-89
Occupation: Executive editor of the Cincinnati Enquirer; regional editor for USA Today Network's Ohio region
Residence: Cincinnati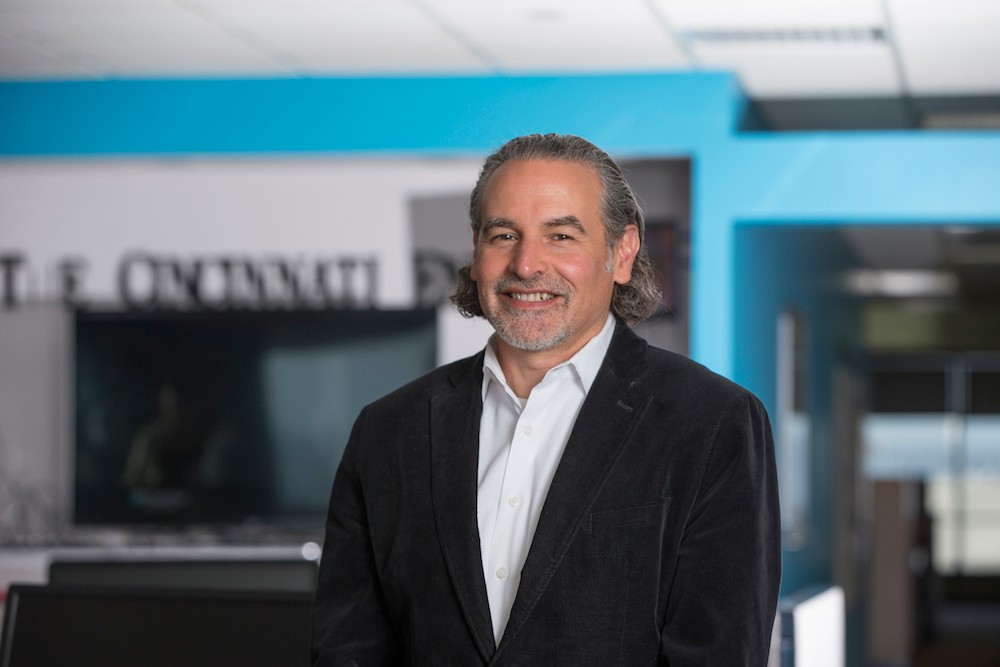 Beryl Love said the most significant issues on campus during his tenure included rising tuition and race relations – "probably the same old shit you're covering now because it doesn't change very much.

"We covered a lot of student government things," he said. "It was the end of the Reagan era, the early Bush era, and there was a lot of angst among college students about the country's swing to the right."

Love particularly remembered the end of the Cold War. "There was definitely a feeling that we were witnessing history," he said.

One of Love's most challenging stories was about Eric Abercrumbie, director of what was then called Minority Programs and Services, who received negative press before Love's tenure.

"Maybe four years before, there was a News Record story about him claiming he was racist because he was really challenging the prevailing concepts of race, especially through the lens of white America."
At the time, these comments were seen as fairly radical, and Abercrumbie was misunderstood by students, Love said. "He boycotted The News Record, and a lot of African-American students followed his lead and dismissed The News Record."

A couple years later, however, the tide changed.

"[Abercrumbie] had gotten some national award, and we wanted to write about him," he said. "But he was still boycotting The News Record. I told him that it was a different set of students; we wanted to make things right. That required me sitting in his office and letting him first just totally go off on what he perceived, and rightly so in many regards, as unfair treatment. Then he was ready to talk. I ended up doing a feature on him."

Abercrumbie's story taught him important lessons: journalists must listen to people, get the story right, represent other views, and be cognizant of the polarizing capabilities of the press.

Serving the UC community was a favorite part of being on staff.

"Telling people's stories and being a balance to what was happening, whether it be the administration or the student government — we took on some sacred cows from time to time. Whether it was the administration or how things were going in the student senate — issues like having a gay/lesbian alliance on campus — when we actually did something that served the UC community in a good way, that was very rewarding."

His other favorite part?

"The camaraderie with the fellow staff members, how we learned from each other and supported each other. [Working at The News Record] was a great experience as a student because it kind of gave me a community. I wasn't in the Greek system the first year. I was commuting, so I didn't have the dorm community. So I was kind of drifting around a little bit, not feeling that I was home – until I walked into the newsroom and found my people."

– Interviewed by Justin Reutter
---
Jimmy Dinsmore
TNR Editor-in-Chief: 1996-97
Occupation: Freelance automotive writer
Residence: Cincinnati
There was no shortage of stories for Jimmy Dinsmore and his staff to cover during his four-year tenure at UC's student newspaper.
"The OJ trial was a huge event," he said. "At the time, the newsroom was in TUC. Next door was the black student organization that had just started called "RAPP" (Racial Awareness Pilot Program). We always had guest columns from (RAPP) or from people who had different opinions. The racial tensions were already growing, and the OJ trial was synonymous with everything that was going on in society at the time. It helped us as editors to learn different perspectives. We didn't understand why (the trial) was so symbolic of their stance. We just saw a pampered celebrity, and that wasn't what he was symbolic to many people."
Dinsmore remembered UC sports as being an exciting beat.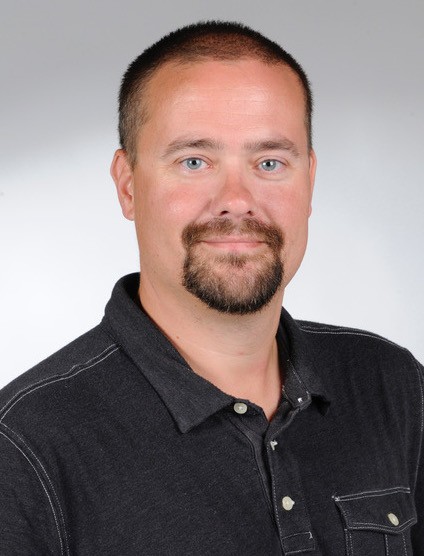 "We were so fortunate to be there during that time. UC was ranked No. 1 in the season and regularly ranked in the top 10," Dinsmore said. "Head coach Bob Huggins had a very cold relationship with most the media, but he really liked us at TNR because he knew we weren't trying to bust his chops. We were just trying to cover the team. We got to see Huggins in a way a lot of people didn't get to see him.
"Huggins was looked down upon as this grouchy old guy, but he was just tired of all the BS he had to deal with and wanted to be a coach… He couldn't even take the players to Thanksgiving dinner at his house or it would be an (NCAA) violation."
Another major event during Dinsmore's time as editor was the death of Nirvana lead singer Kurt Cobain. "(His) suicide really hit college students hard," he said. "He was the Jim Morrison of our era. We devoted four full pages to his death."
Dinsmore wanted to be a journalism major, but UC didn't have a journalism program at the time.
"I tried to get them to start one, but it didn't work out,' he said. "What I'm doing now professionally, I learned at The News Record. My college education came mostly through my experience at TNR. That's not diminishing the educational part of UC, but everything practical I do now, I learned by doing it first at TNR."


"Being the editor was like being a celebrity on campus," Dinsmore said. "All the students and my professors knew who I was. I was working there 40 hours a week. At the time we had pagers, and my beeper would go off in the middle of class with breaking-news emergencies. My professors would look at me like, 'You have to go?' It was nonstop. I was at the office until 2 a.m. every day."
Dinsmore said the newspaper industry has changed so much that it's hard to compare today to his time. "It's apples to oranges," he said. "Everyone was reading our newspaper. We were the go-to source with what was happening on campus.
"Newspapers are almost a dying breed. You have to be digital or multimedia. We didn't have the internet yet at that time. We would print laser copies, slap wax on the back of them and put it all together.
"We were the voice of whoever… radical conservatives, radical liberals… We would let them have their say. We would give all sides of the story, and I think we're losing that."
–Interviewed by Zach Edwards
---
Kristy Conlin

TNR Editor-in-Chief: 2008-09
Occupation: Managing Editor at Advent Media Group
Residence: Cincinnati
Kristy Conlin said without a doubt the biggest event of her tenure as editor-in-chief was the election of Barack Obama as president.
"The reaction by and large (of UC students) was really terrific," she said. "I think UC students as a whole really stood behind Obama as the candidate. I remember seeing all of the ads that we got from his campaign as opposed to his rival John McCain. They (McCain's campaign) didn't even bother to invest in the UC campus or student population at all, which was really telling."

She remembers Obama's visit to UC. The newspaper staff could look out the window of the newsroom and see the massive lines of people leading into Fifth Third Arena, the site of his appearance. She recalled the autumn weather and how beautiful a night it was.

"The energy was just amazing. I can still very clearly remember some of the photographs we had from that night. It was just an amazing time to be working at a student paper."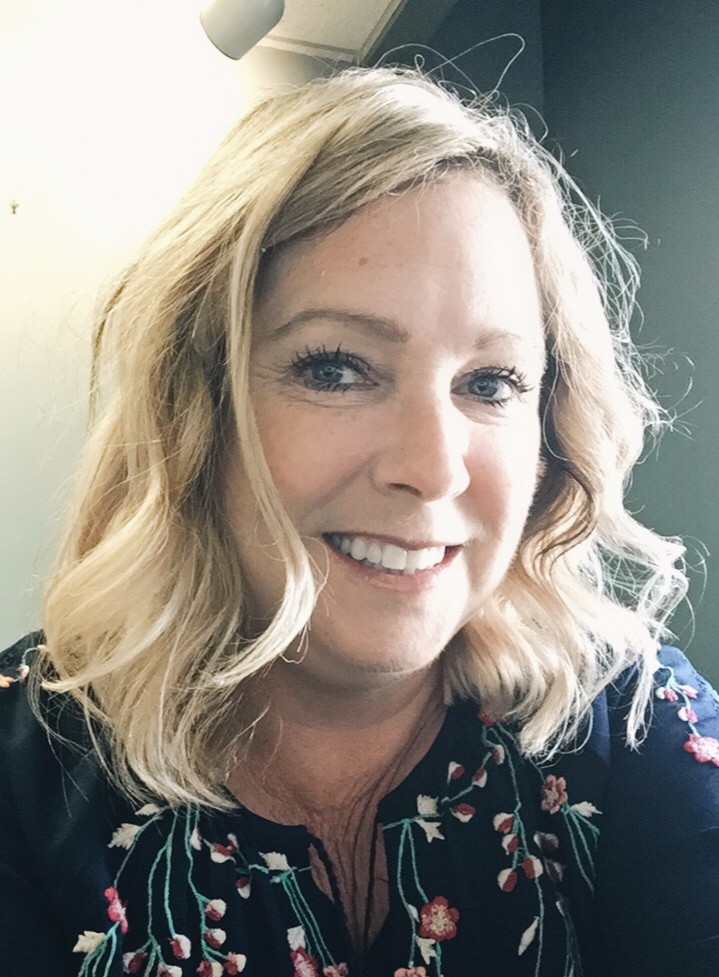 Conlin said the night of the 2008 election was equally as exciting.

"I remember how excited everyone was by the results coming in," she said. "To this day, I am thrilled that Obama won. I'm still surprised. I didn't think America had it in us, to elect the first black president. So that was an incredibly exciting time to be able to witness and be a part of that history."

Many of the problem-solving and critical-thinking skills Conlin uses today in her professional career and in her personal life she first learned at The News Record and her journalism education at UC, she said.

"I see pretty much every problem or situation that I need to work through as a puzzle that needs to be put together correctly, and that's the way I thought of writing at The News Record," Conlin said.

The biggest change Conlin sees in media has to do with the misconception or misbelief about '"fake news."

"Back in the day, I feel that journalists were held in much higher esteem than they are now," she said. "It kind of disappoints me every time I see someone either on television or in my personal life or on the internet screaming about fake news and about how journalists make up information or just take someone's word as fact and publish it, because that's not what happens — not what happens at all. I just feel that it's wrong. I just don't understand where this impression began and why it's taken root so much."

–Interviewed by Ashleigh Pierce
---
Elizabeth DePompei

TNR Editor-in-Chief: 2014-15
Occupation: Digital editor at the News and Tribune, Jeffersonville, Indiana
Residence: Louisville, Kentucky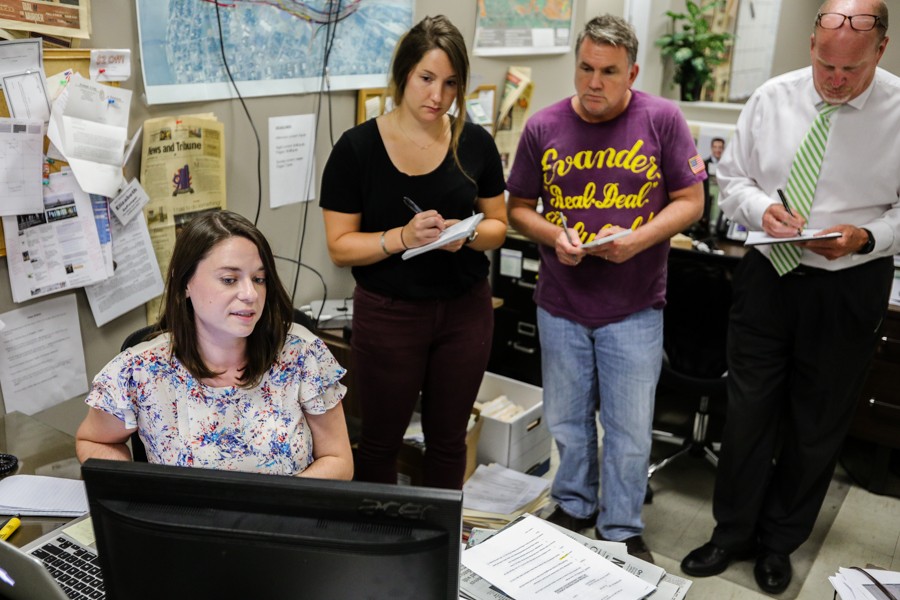 Elizabeth DePompei hasn't been a professional journalist for a very long time, but she's already witnessed many changes in the industry. Luckily, her time at The News Record prepared her — as well as it could — for them.

As the digital editor of a newspaper in southern Indiana, DePompei is in charge of their websites, social media accounts, analytics, video and staff training, among other tasks. During her time as The News Record's editor-in-chief, she was able to focus on its digital presence.

"A big initiative of mine was figuring out, 'What's the best way to reach students in between the print editions?'"

DePompei still keeps up with The News Record, and she is happy to see that the staff has continued to grow its online and social media presence.

The importance of digital presence isn't the only thing The News Record taught her, however.

"In terms of my skills, it (The News Record) taught me pretty much everything," DePompei said. "I had great classes and teachers, but you're not going to learn until you do it and just throw yourself into it. Being an editor for a year at The News Record was the ultimate crash course in journalism, working with other people and managing other people. There is no way I would have been prepared for what I'm doing now if it wasn't for The News Record."

As editor, DePompei tackled tough issues, but one that stood out was sexual assault on and around campus.

"Maybe because it's so in-the-news right now is why it pops in my head, but we did a few big stories on sexual assaults," she said. "That definitely was a good learning experience because those are very sensitive issues to handle for anyone, student or professional. That might be the hardest story to deal with because you want to be respectful of the victims involved. We talked a lot about the kind of language we would use in terms of triggering other people who maybe have trauma."

Like many others who served as The News Record editor-in-chief, DePompei's experience had a lasting influence on her friendships, career and college experience.

"You spend a lot of time with your staff getting things done before a deadline," she said. "That camaraderie was great; I really lived for that time when I was there. There are several people from The News Record who I'm still close with, and it's really cool to still have those relationships and see where they're at in their careers. We all kind of lean on each other and turn to each other as we all kind of figure it out.

"[The News Record] helped me land internships and prepare for the real world. I never had a big leadership position or took classes focused around [leadership], so it was a huge learning experience for me."

As far as changes to the industry, DePompei recalls the buildup to the 2016 election when "fake news" became an everyday term, placing the media in the spotlight and under scrutiny — something she feels is still happening.

"I remember our paper thinking, 'Is this going to trickle down into the local newspaper? Are people going to start turning and pointing at us, yelling 'fake news!'?'

But, she said her paper has a good relationship with the community. "It hasn't [trickled down] to the extent of the national stage, but it has certainly become apparent."

"It feels like, as journalists, we have to defend ourselves and our work. We have to be in tip-top shape.

"People who are in journalism now — if you can stick with it through these times, then it's probably what you're meant to do. You'll be able to do it for the rest of your life."

In April, DePompei was selected to be a participant in the Poynter Leadership Academy for Women in Digital Media.

–Interviewed by Michelle Flanagan
---
More News Record memories
"The Other UC and Me: Editing the Sixties" chronicles Judy Kuhn's wild ride as staff member and Editor-in-Chief of the University of Cincinnati News Record during the Vietnam Conflict. The memoir released in 2016 walks the reader through that turbulent time from the perspective of a college news room.
More than just a '60s memoir, the book is the story of a weekly newspaper published by volunteers at a large urban college with no journalism program. Written in a casual, conversational manner, it is a history book that explains the issues of the era—the Vietnam War, youth protest movements, civil rights, civil liberties, the 25th Amendment, government surveillance, and more. It is a story that focuses on the vulnerability, rights, and power of the collegiate press.

1880 - 1899
1880 (starting Feb.): Edw. N. Clingman
1880-1881: Emma Merrell
1881-1882: D.S. Olliver
1882-1883: Edmund K. Stallo
1883-1884: Louis Grossman
1884-1885: Emma Block
1885-1886: John Andrew Couch
1887 (starting Jan.): Martin Wright Sampson
1887-1888: Henry W. Bettmann
1888-1889: Howard A. Sutton
1889-1890: William Strunk, Jr.
1890-1891:
1891-1892:
1892-1893: Chas. Fleischer
1893-1894: C. McCleod Smith
1894-1895: F. Romer Peters
1895-1896: Challen Ellis
1896-1897: Harry L. Senger
1897-1898:
1898-1899:
1899-1900:Elsa Raschig & Parker H. Fillmore
1900 - 1925
1900-1901: R. Adair Black
1901-1902:
1902-1903: Jonah B. Wise
1903-1904: Harry Dechant
1904-1095: Ralph B. Dimmick
1905-1906: Samuel J. Levinson
1906-1907: Louise Estelle Bentley
1907-1908: Howard L. Bevis
1908-1909: Elise Reis Loebman
1909-1910: Robert P. McKibbin
1910-1911: Lucy E. Beeler
1911-1912: Vance Towler
1912-1913: Sibyl M. Heck
1913-1914: C.H. Hand, Jr.
1914-1915:
1915-1916:
1916-1917:
1917-1918:
1918-1919: Howard Stapleton
1919-1920:
1920-1921:
1921-1922: John W. Dalzell
1922-1923: Edward L. Meyer
1923-1924: Robert G. McIntosh
1924-1925: Robert G. McIntosh
1925 - 1949
1925-1926: John W. Humphries
1926-1927: John W. Humphries
1927-1928: Norman P. Auburn
1928-1929: William H. Nieman
1929-1930: L. William Hammond
1930-1931: George F. Stewart
1931-1932: Nathan Solinger
1932-1933: Gordon Strauss
1933-1934: Jean Hennegan
1934-1935: Charles H. Bosken
1935-1936: Robert G. Spivack
1936-1937: Clifton P. Boutelle
1937-1938: Frank H. Molloy
1938-1939: Roger G. Anderson
1939-1940: Ted Menderson
1940-1941: Shelby Howard
1941-1942: Carl Rubin
1942-1943: Tom Wartik
1943-1944: Mary Linn Derbeck
1944-1945: Ethel Samuels
1945-1946: Louise Dreifus
1946-1947: Harriet Janszen
1947-1948: J. Howard Frazer
1948-1949: Sam Schapiro
1949-1950: Irwin Behrendt
1950 - 1970
1950-1951: Seth C. Dingley, Jr.
1951-1952: Virginia A. Lang
1952-1953: W. L. Pace
1953-1954: J.A. Schrotel
1954-1955: Mabel Bidlingmeyer
1955-1956: James R. Grogg
1956-1957: Elaine Maham
1957-1958: Frank Huss
1958-1959: Hal Maier
1959-1960: Ginny Koerber
1960-1961: Pete Hayden
1961-1962: Glenn Stoup
1962-1963: Glenn Stroup
1963-1964: Allen Quimby
1964-1965: Larry Shuman
1965-1966: Sharon Hausman
1966-1967: Judy McCarty
1967-1968: Dave Altman
1968-1969: Richard Katz
1969-1970: Richard Katz
1970-1971: Mitchell B. Shapiro


1971 - 2000

1971-1972: David H. Litt
1972-1973: Peggy Kreimer
1973-1974: Robert A. Behlen, Jr.
1974-1975: Ron Liebau
1975-1976: Keith Glaser
1976-1977: Harold Perlstein
1977-1978: Terry Kramer
1978-1979: Ed Perlman
1979-1980: Joe Awad
1980-1981: Kathleen Haddad
1981-1982: Jay Cooperider
1982-1983: Kelly Leon
1983-1984: Michael Perry
1984-1985: Rob Heidenreich
1985-1986: Kim Maier
1986-1987: Elissa Yancey
1987-1988: Beryl Love
1988-1989: Beryl Love
1989-1990: Thomas R. Deutsch
1990-1991: Larry Silbermann
1991-1992: Todd Tedesco
1992-1993: Robert A. Behlen, Jr.
1993-1994: John P. Wise
1994-1995: Alyssa M. Mandel
1995-1996: Kevin L. Knapp
1996-1997: Jimmy Dinsmore
1997-1998: J. R. Rininger
1998-1999: Natalie L. Corzine
1999-2000: Brian Reynolds
2000 - 2020

2000-2001: Melissa Huelsman
2001-2002: Jeanette McClellan
2002-2003: Dale Francis Smith
2003-2004: Joshua Rinaldi
2004-2005: Brian Phillips
2005-2006: Julie Hollyday
2006-2007: Megan McNames
2007-2008: Keith Jenkins
2008-2009: Kristy Conlin
2009-2010: Taylor Dungjen
2010-2011: Gin Ando
2011-2012: Ariel Cheung
2012-2013: Jason Hoffman
2013-2014: Kara Driscoll
2014-2015: Elizabeth DePompei
2015-2016: Fernanda Crescente
2016-2017: Jeff O'Rear
2017-2018: David Wysong
2018-2019: Jacob Fisher
2019-2020: Noelle Zielinski
---
Evolution of UC's student newspaper
Belatrasco – 1880-1894
Cincinnati Student - 1894-1895
Burnet Woods Echo – 1895-1902
University Weekly News – 1902-1922
Cincinnati Bearcat – 1922-1936
The News Record – 1936-present
---
About the project
UC journalism students produced "Sharing stories" as part of a recent capstone course taught by Bob Jonason, associate professor in the McMicken College of Arts & Sciences. Michelle Flanagan, Ashleigh Pierce and Ali Waychoff wrote the story. Zach Edwards, Becky Jewell, Elizabeth Mullett, Justin Reutter and Jason Szelest contributed to reporting, research and interviews. UC Magazine is proud to showcase their work.
Do you picture yourself as a journalist? Check out UC's current News Record stories, then head over to the UC Journalism program to learn more about all that's offered.