Latest Magazine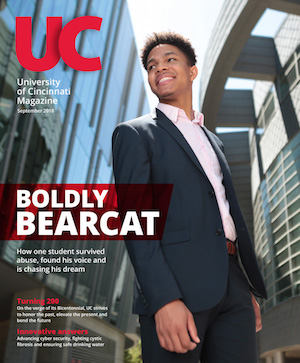 September 2018
Boldly Bearcat
Finding his voice
Danger in the tap
Virtual defense
Global game changer
Celebrating UC's Bicentennial
Browse our archive of UC Magazine past issues.
University of Cincinnati graduate Ryan Eder will bring his wheelchair accessible workout equipment to market in January. The Access Strength is capable of addressing different needs and skill levels, allowing users to complete a variety of exercises.


Inclusive health and wellness dream in motion
Ryan Eder, a UC graduate, is preparing to launch Include Fitness' digital health platform stemming from his DAAP senior thesis 11 years ago.
Not every student actually makes a product, let alone start a business, based on their senior thesis.
But that's what University of Cincinnati graduate Ryan Eder is doing, and if things go according to plan, he will commercially launch a digital health platform in January 2018 that started as his senior thesis in 2006
Eder's brainchild, The IF Platform, pairs cloud software with inclusive rehabilitation and wellness equipment. The equipment is called The Access Strength, a universal fitness weight machine capable of being used by people of all ages and abilities.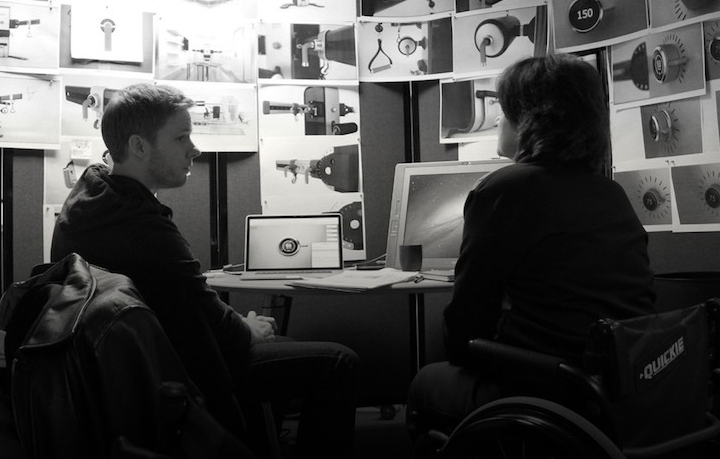 The technology in the platform has been in development for numerous years with the completion of a multitude of preproduction systems. In the near future though, Eder will be shipping the platform to pediatric hospitals, orthopaedic centers, neurological rehabilitation facilities, aging care centers, community centers, Veterans Affairs and universities, including UC.

The idea came to him while a student at UC's College of Design, Architecture, Art, and Planning in 2006 — after he saw a man in a wheelchair at a gym struggling to use equipment that was clearly not accommodating to his needs.

Exercising is difficult for everyone, Eder knew, but what this man had to do to complete a routine workout was above and beyond what most people would be able to tolerate.
"It's hard enough for anyone working out and trying to stay healthy," he said. "And then when you see someone in a chair relentlessly struggling because the equipment doesn't consider them, it's awful."
The seeds were planted for an inclusive system.
At first, Eder didn't even consider turning his idea into a business. He was focused on solving a problem, completing his thesis and graduating college with a bachelor's degree in industrial design in 2006.

"That was always the pipe dream," he said. "As a product designer, you are designing something not just to keep in your portfolio, but something you want to ultimately have out there."

Eder's efforts, however, received validation from the international design community, sparking his desire to commercialize his product.
Following graduation, he entered his machine in the International Design Excellence Awards. Even though he was competing against thousands of other entries, Eder won Best in Show.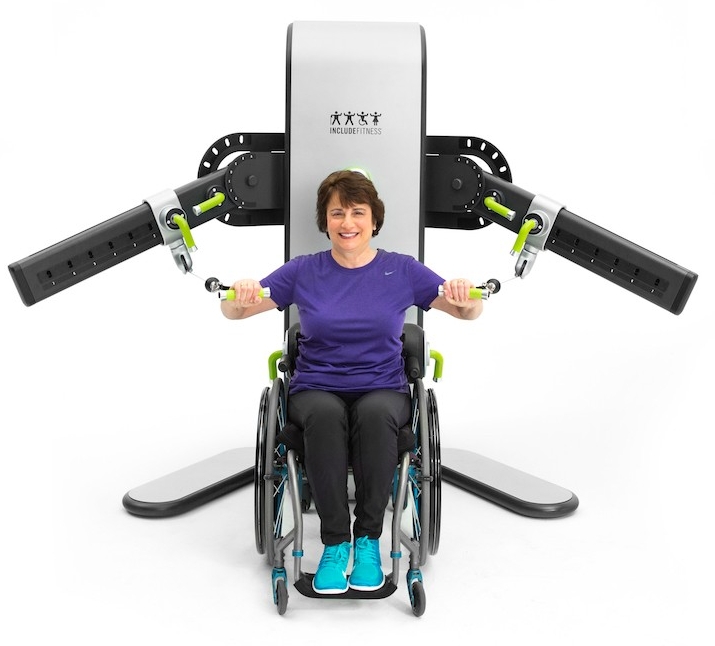 For comparison, the following year Apple and the iPhone won the same award for Best in Show. In subsequent years, Nike, Tesla and Microsoft were recipients.
Still, Eder was guaranteed nothing despite winning the prestigious award. He worked on his vision for seven years while also working full time as a designer at Priority Designs in Columbus, Ohio.
Progress came slowly, but surely. "It hasn't been a full-court press this entire time," he said. "The first several years were a slow drip process."
After all, Eder graduated in 2006 and the first preproduction unit wasn't built until 2013.

That type of timeline and commitment is a challenge not every newly graduated design student can hurdle.
"Many students will start out of school with an idea and after a year or so they give it up," said DAAP Professor Craig Vogel "They have to make a choice. [Some] stay with it [and] they do whatever they can to focus on it."
Eder hopes the commercial launch of Include Fitness will help the people who need it the most, like Rosemarie Rossetti, who was paralyzed from the waist down when a tree fell on her during a bicycle ride.

Rossetti, an internationally known speaker and advocate for universal design and green building, knows how difficult visits to the gym can be for wheelchair users.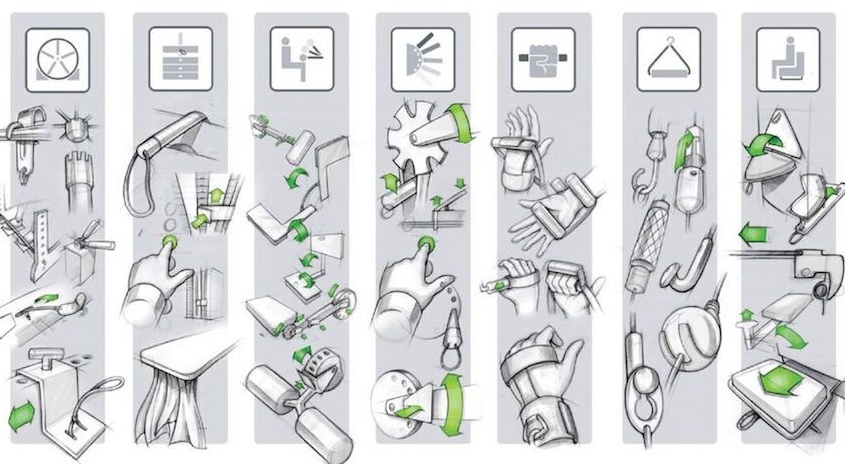 "From my experience being in two different health clubs since my injury, I can attest to the difficulty of transferring from my wheelchair to a fixed seat," she said. "Often, I come home with black and blue marks."
Things are different with The Access Strength, Rossetti said, who used the machine in her own home when Eder took a preproduction machine on a showcase tour.

She can stay seated in her wheelchair, the machine uses a dial instead of plates or pins to adjust weight and perhaps most importantly, Rossetti said, the equipment is simple to use.

"There is nothing else out on the market that is as intuitive and as inclusive," she said.
To make his business even more inclusive, Eder and his team have developed hardware and software to drive cloud technology that will help users plan and track their goals and link to trained health professionals.

Include Fitness manufacturing will be based in Cincinnati. It seems fitting to Eder, who grew up in Greater Cincinnati and graduated from DAAP.

"DAAP is the key to all of this," he said. "If there's no DAAP, there's no Include Fitness. There's no Ryan Eder as a designer."

In fact, it was Cincinnati's Procter & Gamble and UC that were able to provide Eder with the funding to create the first functioning prototype, according to professor Craig Vogel.

"I think it's crazy other schools are not trying to emulate what UC has built," Eder said.

According to Eder, he will still have plenty to do after Include Fitness launches commercially.

"I've got enough in the pipeline to keep Include Fitness busy for a decade."
Ethan Rudd is a senior journalism student and writing intern with UC Magazine.
Do you have a passion for industrial design? Find out more about UC's program at the College of Design, Architecture, Art, and Planning.
Read more stories about DAAP students, faculty and alumni.