Latest Magazine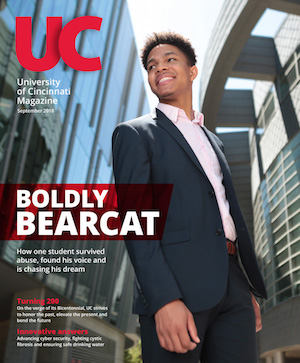 September 2018
Boldly Bearcat
Finding his voice
Danger in the tap
Virtual defense
Global game changer
Celebrating UC's Bicentennial
Browse our archive of UC Magazine past issues.
Going beyond gratitude
The University of Cincinnati's annual Veterans Day Ceremony
salutes the men and women of the U.S. Armed Forces


Story by Matt Koesters
513-556-5279
Video by Andrew Higley/UC Creative Services; Photos by Joseph Fuqua II/UC Creative Services
Nov. 9, 2017

Whether it's played at a funeral, a flag ceremony or merely the end of the day, the song "Taps" is synonymous with closure in the U.S. military. Stationed on the towers of McMicken Hall and the Tangeman University Center, two trumpeters closed the University of Cincinnati's annual ceremony held in observance of Veterans Day on Thursday, Nov. 9, by taking turns playing the song's 24 solemn notes. Below on McMicken Commons, 2,034 small American flags waved in the gentle breeze, each one representative of a UC student veteran.
The UC community's annual Veterans Day ceremony — which included formations of the university Army and Air Force ROTCs and a 21-gun salute by American Legion Post 530 — honored the fallen and acknowledged the sacrifices of all who served. UC President Neville Pinto led the community in thanking veterans, and asked that they not restrict reverence for veterans to a single day.
"I want to encourage all of us to remember veterans every day of the year," Pinto said. "Reach out to them and tell them 'thank you' when you see them out in the community."
Keynote speaker Dan Knowles, a U.S. Army veteran and the president and CEO of Tristate Veterans Community Alliance, asked the community to take those expressions of gratitude a step further by learning more about the motivations of veterans they meet and helping them find a way to rekindle their desire to serve as they leave their military service behind. Showing vets in search of purpose new ways to serve others — particularly other veterans — could be as simple as asking them questions such as, "What are you doing now?" and, "What would you like to be doing?"
"This will encourage them to realize that there are others in our community that could benefit from their experience," said Knowles, "that they need a plan of some sort, and perhaps that there are other veterans that can help."
UC senior Brad Ocilka served his country during his time in Afghanistan and Guantanamo Bay with the U.S. Army. Now that his time in the service has come to an end, Ocilka has chosen to serve the veteran community by pursuing a career in mental health counseling. Ocilka, a psychology major, used his opportunity first student veteran to give remarks at a UC Veterans Day ceremony to explain that he wanted to help those who may not be able to help themselves.
"With the strong walls of the university, its dedicated staff and professors, and incredible students, we can be the change in the dark, divided times, continuing to stand strong together," Ocilka concluded before excusing himself to go to his next class.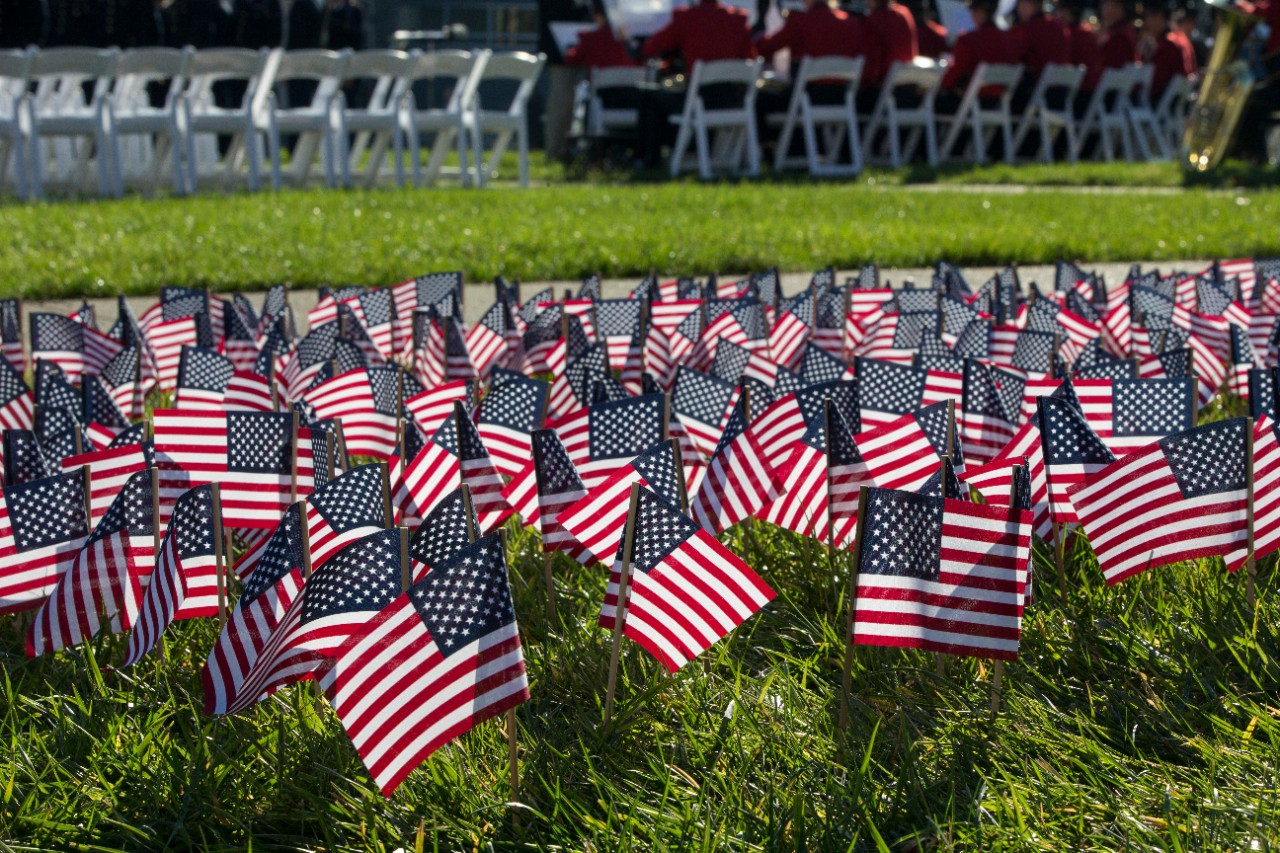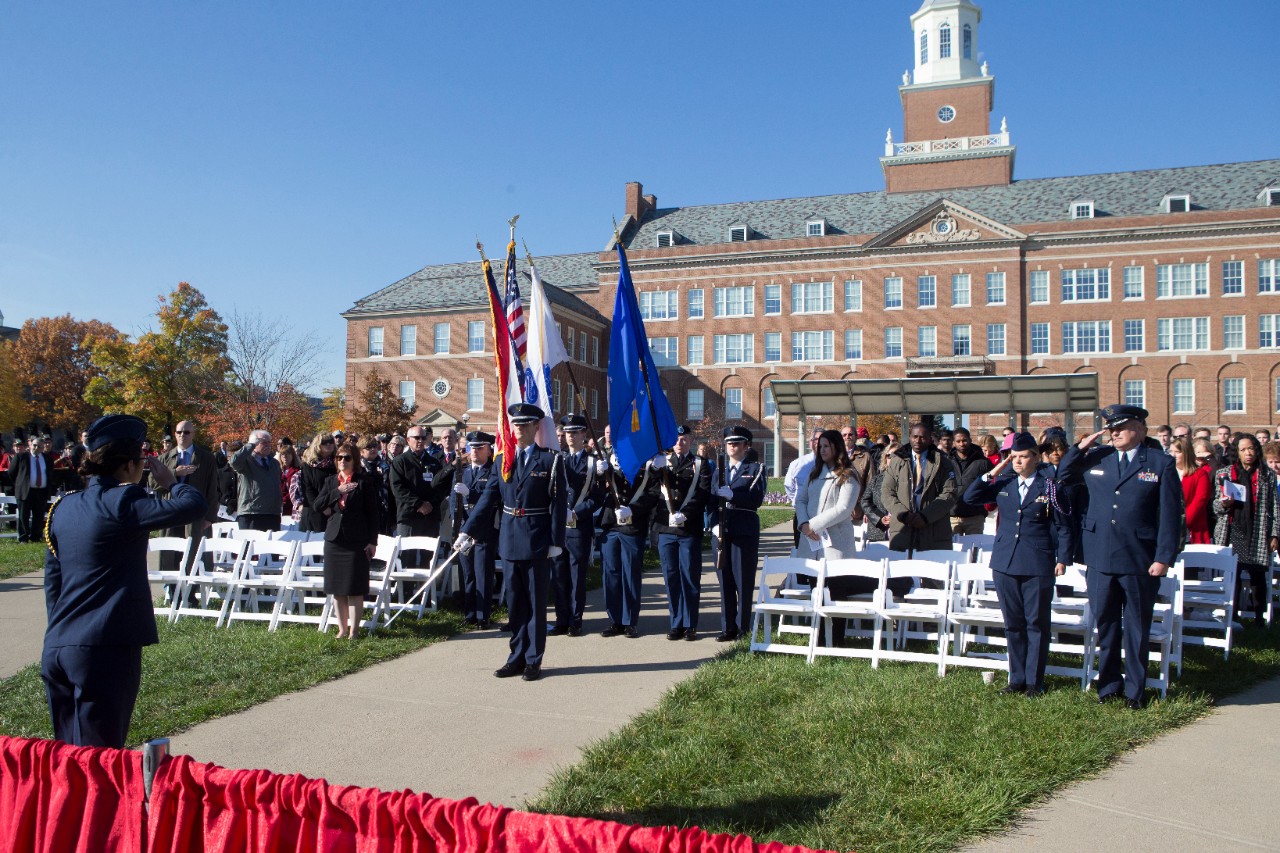 5 facts about UC and veterans
UC is one of fewer than 100 campuses in the nation to offer the VetSuccess on Campus program, which is designed to help veterans transition from the military lifestyle to an academic environment.

The Office of Veterans Programs & Services on the first floor of University Pavilion also provides job opportunity information tailored to veterans' needs, including an online "translator" to help show how skills acquired during military service can be applied in the civilian workforce.

UC has more than 2,000 military-affiliated students, including veterans; those serving on active duty, in the Reserve or the National Guard; and their dependents.

UC was ranked 83rd Best College for Veterans in the nation by U.S. News and World Report.

In 2014, UC welcomed Omega Delta Sigma-Ohio Beta, the UC branch of the Omega Delta Sigma National Veterans Fraternity. The chapter is UC's first veterans fraternity and includes men and women.
UCCI Hosts 'Salute to Our Veterans' Ceremony
The University of Cincinnati Cancer Institute also held a special Veterans Days Ceremony on Nov. 6 in Kresge Auditorium.