Latest Magazine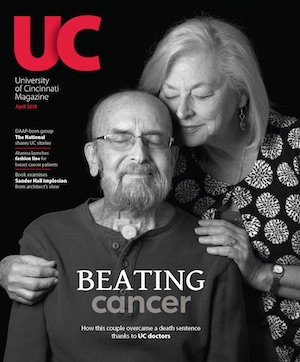 April 2018
Beating Cancer
Always room for hope
Musicians by design
Finding purpose in pain
Tower of glass
Inside job
Browse our archive of UC Magazine past issues.
What does the African American Cultural and Resource Center mean to you?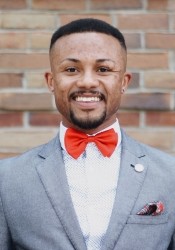 Branden Elmore, 26
A&S '16, master's degree in communication
Dabney Hall assistant director; president, Aspiring Student Affairs Professionals

All the way from hosting and emceeing events, to mentoring and incubating students, and even landing an internship, as well as getting into graduate school -- I am forever grateful to have stepped foot into the African American Cultural Resource Center.

My experience at UC has been life-changing. However, it is my time spent at the AACRC that has helped propel me to the next level in my professional career. As a scholar, I have been provided many opportunities for leadership and professional development; yet none of these opportunities have laid a foundation for every aspect of my life like those offered by the AACRC! Coming into the university as both an HBCU graduate and a graduate student I immediately felt the need to find a space in which I would not only be supported, but understood. By choosing to engage with the staff and students at the center I found that and more.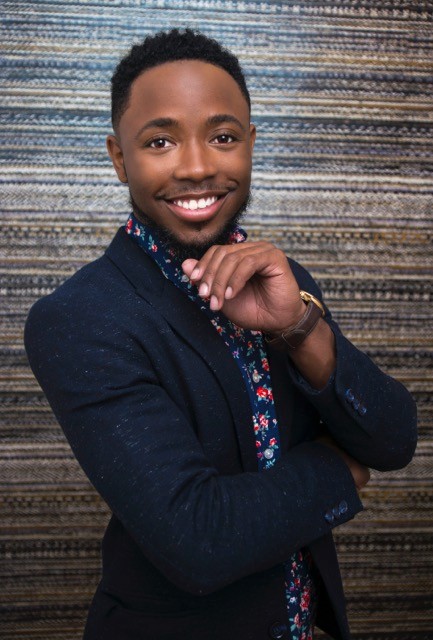 Nigel Mask, 26
A&S '12, psychology, organizational leadership minor
Instructing and managing cosmetologist; owner of Nigel's Gifted Hands

The AACRC has meant family. The African proverb which states "it takes a village to raise a child" is embedded in the DNA of the center. The center has become my extended family members who took a charge to hold every student and I accountable to one another, have an active role in shaping the minds and hearts of students to ultimately fulfill their purpose on this campus, but more importantly on this Earth.

The center gave me hope and identity. I am a first-generation college student from a small town. Coming to the city and the university was mentally overwhelming. I questioned if I was prepared enough to successfully matriculate through college. Once I became connected to the center I was able to build relationships with other students and staff who looked like me and who could truly identify with my background. They became my support system and gave me the confidence that I too could become a graduate. Through the various programs and initiatives headed by the center, I grew in my awareness of myself as a person and as a leader. My consciousness about the world around me was heightened. Those moments of enlightenment were truly invaluable.

My favorite memory is the first time was I was able to travel on the annual Spring Break Tour. We traveled to 10 cities over the course of two weeks visiting historical sites such as the Muhammad Ali and the National Civil Rights museums to having roundtable discussions surrounding leadership with student leaders on various campuses. For myself and many students, that was the first time we had ever taken an extended vacation. Which may seem small, but to some coming from families who hadn't been out of the state of Ohio, this trip was major. Being with the same group of people for the length of time, encouraged us to build bonds. Introduce ourselves to students we may have seen on campus, but otherwise may have never connected with. The trip was the best spiritual refresher. We came back to campus ready to effect change.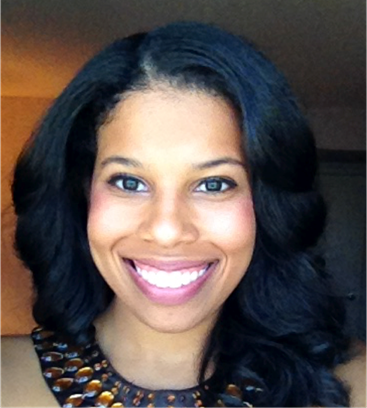 Anndrea Moore, 29
'10, marketing, international business
Product manager, Apple Inc.

The AACRC was my home away from home, providing me with the guidance and confidence I needed to be successful in college. It was the place where I met my best friends, secured my first mentor, and celebrated my accomplishments. It is one of the reasons why am where I am today. From the staff writing multiple recommendation which led to me becoming a Resident Advisor, gaining admittance into the Lindner Honors PLUS program, and receiving the Presidential Leadership Medal of Excellence to financial support on my first trip abroad, the AACRC was instrumental to my amazing college experience.

The AACRC helped mold me into who I am today. I was a shy freshman when I walked into the AACRC my first week of school to learn about the Transitions program. Through Transitions I learned about financial aid, SALD, tutoring, the CDC, how to study, and more. I achieved a 4.0 fall semester of my freshman year after never receiving a 4.0 in high school. The Transitions program celebrated my achievement and the GPAs of my peers at Kuamka, showing me and others who looked like me that we could continue to achieve academic excellence. The AACRC gave me the confidence to take on leadership roles in campus organizations like Advance, College of Business Ambassadors, and The Lambda Society. This formerly quiet girl even ran for Homecoming Queen after competing for and winning Miss Kuamka.

Support and access are key factors in student success and areas where I felt and still feel I can have the most impact. I've mentored younger students who have gone on to take leadership roles in campus organizations like UFB and SAC, run for and win Homecoming Queen, win the PLME and more. I have also created personal and professional opportunities with The Nielsen Company, Google, INROADS, and MLT, by hosting students and sharing various programs and events. I am excited to continue to give back to the AACRC and UC in the future.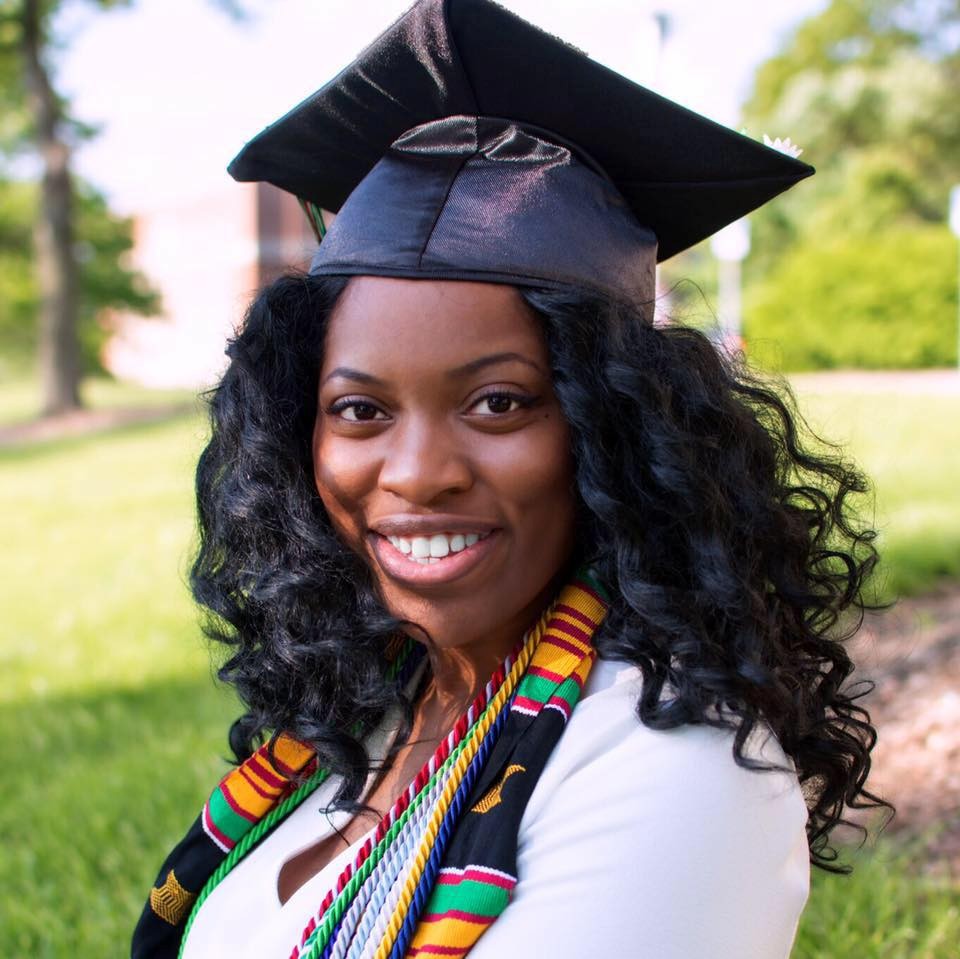 Ashley Nkadi, 21
'16, neuroscience; Co-founder of Irate 8
Pursuing MBA

The AACRC is everything to me. It is my family. Who I am and my growth as an individual during my undergraduate career, I owe to the center.

The AACRC helped me get in touch with my roots and embrace my community. It taught me you must lift as you climb. It taught me how to embrace my blackness. It taught me how to love myself and be myself. It showed me to not only nurture and develop our own community, but to take my talents outside of its walls to be a representative of black excellence and black success.

I believe my most significant contribution to the university and the AACRC was my push for diversity and inclusion through a multitude of positions, organizations, and initiatives - but most importantly through the Irate 8. I am one of the co-founders and spearheads of the Irate 8, a movement that pressed the university to ramp up inclusion and equity in all facets of campus life. It resulted in many changes including the expansion of the AACRC, a program that will direct admit more CPS students through an ambassador program, improved transparency and student input into UCPD and UC Public safety, student roles in the hire of faculty of color, and the laying of the beginnings of a mandatory comprehensive racial justice course for students and student organizations.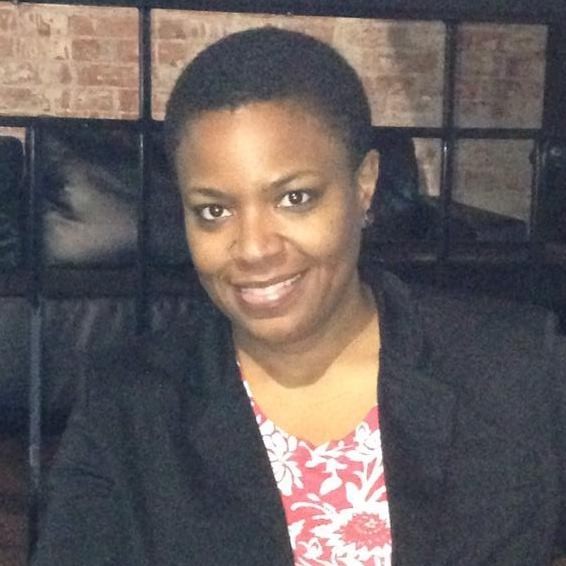 Leisan Smith, 39
A&S '99, communication; M (Ed) '03, educational foundations and graduate certificate of women's studies
Director of student and community engagement for Bexley (Ohio) City Schools

As an undergraduate student at UC, the AACRC was my home away from home. It was the place where I could go to get support, see a friendly face and get questions answered. It was the place where I felt most comfortable and most supported on campus. 
When I was a staff member at UC, the AACRC was still my home. It was where I went to get support as an African-American staff member on a predominantly white campus. It was where I could go to talk about the issues impacting not just my students of color, but myself.

Of course I can't talk about what the AACRC has meant to me without talking about Dr. P. Eric Abercrumbie. When I was an undergrad, he was the director of the AACRC. He provided the tough love that I think all undergrads, especially students of color, need to successfully navigate higher education. He pushed me to be better and do better. His support and love over the past 20 years has been consistent, unwavering and always appreciated. 

The AACRC helped to bring out my voice. It is the place where because I felt so comfortable, I was able to begin to test out asserting myself and my ideas. It is the place that helped to bring out and develop my leadership skills. As a student, the AACRC is how I felt connected to and a part of the university.

I'd like to think that the work I did as an undergraduate and graduate student and as a student affairs professional helped to leave the university better than I found it. When I returned back to UC as the inaugural director of the LGBTQ center, one of my top priorities was to make sure that students of color, especially black students would find a home in the LGBTQ center and that black LGBTQ students would also feel welcomed in the AACRC. When I approached the AACRC staff about collaborations and creating safe spaces for LGBTQ students, they were on board 100 percent. While working on campus, we developed a yearly program around the intersecting identities of being black and LGBTQ. Programming like this helped to bridge the gap that can often be seen and/or felt between race and sexual orientation.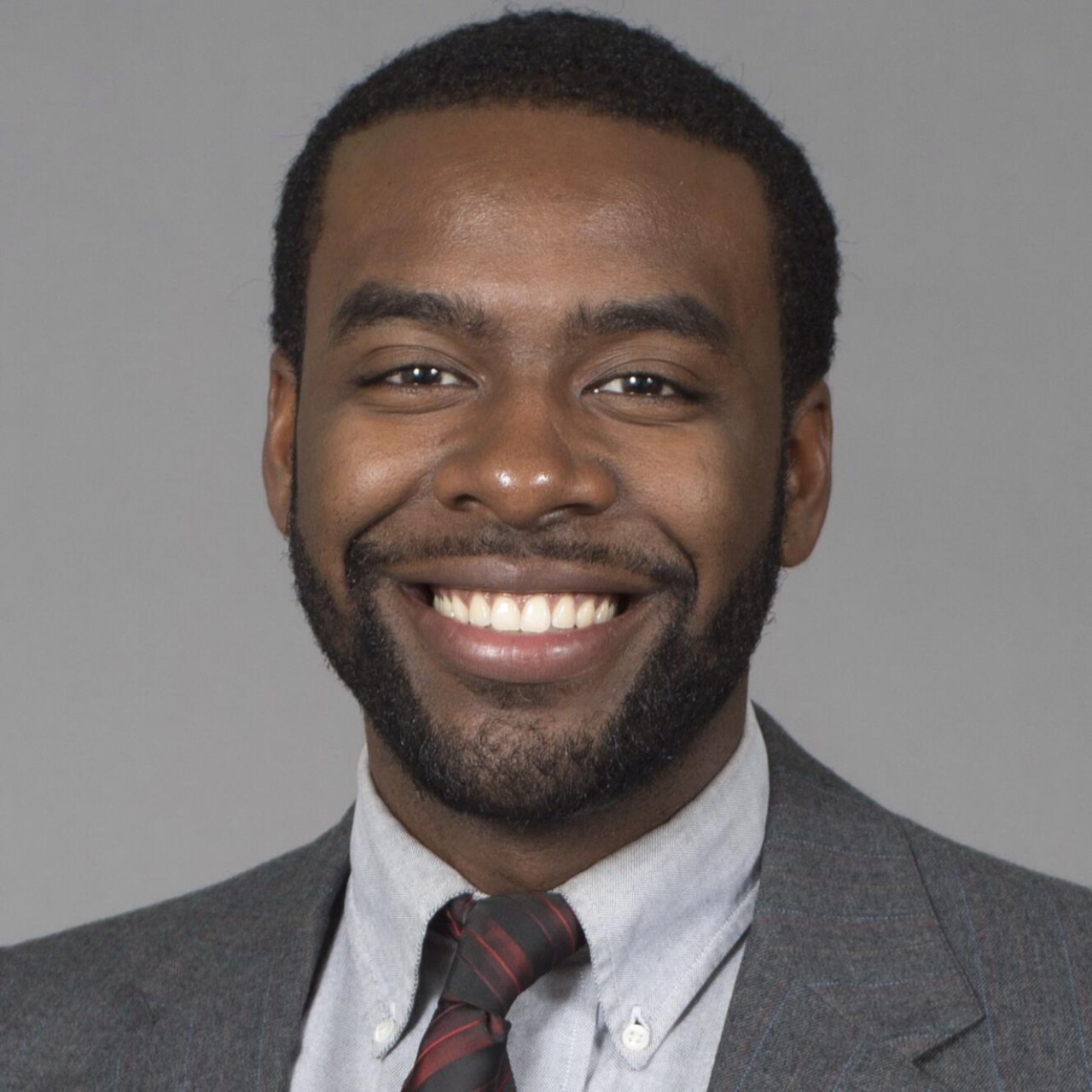 Antwone Cameron, 25
AHS '14, dietetics, M (AHS)'15, health promotion and education
Residence director at Belmont University, Tenn.

The AACRC is an invaluable resource for students of color. It gave me a sense of belonging and a comfortable place that I could call home. It would be a place where I wouldn't have to worry about being the "black voice" of the class or the one black person in my science classes. It was a restorative place that gave knowledge and strength to leave my mark on UC's campus in positive ways and encourage other black students along the way.

As a student they helped mold me and see things deeper. It gave me the courage to believe in myself and trust my talents. I loved having the opportunity to mentor young black men through transitions for two years in a row, and I'm proud to say one of my mentee's, Mitchell Phelps, is now the UC [student body] president. It's not only about what it does for you, but how you can influence others to do better. Having the opportunity to mentor gave me a lot of confidence that they would choose me, and it inspired me to go out and become the president of the programs and activities on campus as well as many other leadership positions.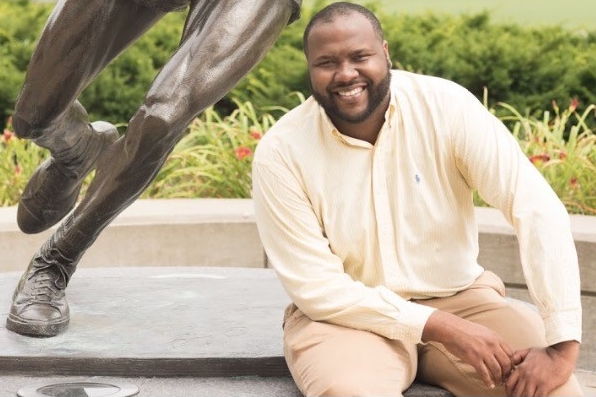 Taurean J. Johnson, 34
A&S '04, political science, African-American studies

The center was a home away from home for me. It was a place I could go and feel like I was more than just another student among the masses. It was a place that taught and encouraged me to believe in myself. I learned that my voice mattered, and I should use it to fight for what I believed in.

As a student, it gave me a place to study, take a nap between classes, meet hundreds of others students who have become lifelong friends. Through the programs and organizations in the center, I was able to develop as a leader as a member of the BASE (Brother and Sisters Excelling) steering committee. I was able exhibit my creative side by singing in the AACRC Choir. I also served as a mentor to first-year students through the Transitions program. After graduation, I began my career as a program coordinator in the AACRC.

[I helped found the] United Black Student Association (UBSA). On Spring Break Tour, Dr. Nicole Ausmer and I were trying to figure out how to leave something behind for all students through our roles as Mr. and Ms. Kuamka. We realized the university did not have a Black Student Union. The former United Black Association had ceased to exist, and we worked diligently to restore it. From our efforts, and the knowledge of the center staff, UBSA was born. Although it is not officially an organization out of the center, it has a huge impact in the legacy of the organization.

Marcus Bethay, 32
Bus '06, marketing
Regional marketing director, Team Velocity Marketing

The center has always represented home to me. Home is the place you go when you need support or when you need a kick in the butt for motivation. Home is where you always have a place and it is often a safe haven from everything else going on. As a black student at a PWI it's necessary to have that place where you can connect with people with similar experiences and support one another.

As a student the center was the catalyst for getting me involved on campus and in the community. I was an average student coming to UC but the center was a huge part of motivating me to improve academically and to make a difference on campus. Being around other students equally as motivated and having a staff that provided structure and a support system each played a huge role in molding me as a student.

I got to UC as a Cincinnati kid that wanted to transfer out as soon as possible. After getting involved with the center I was able to also get involved with a number of other campus groups. I joined my fraternity, Omega Psi Phi, was a mentor for the Transitions program through the center, was a part of founding the Collegiate 100 Black Men's Honorary, served as a senator on Student Government, honored to join METRO and Sigma Sigma as well as a number of other groups.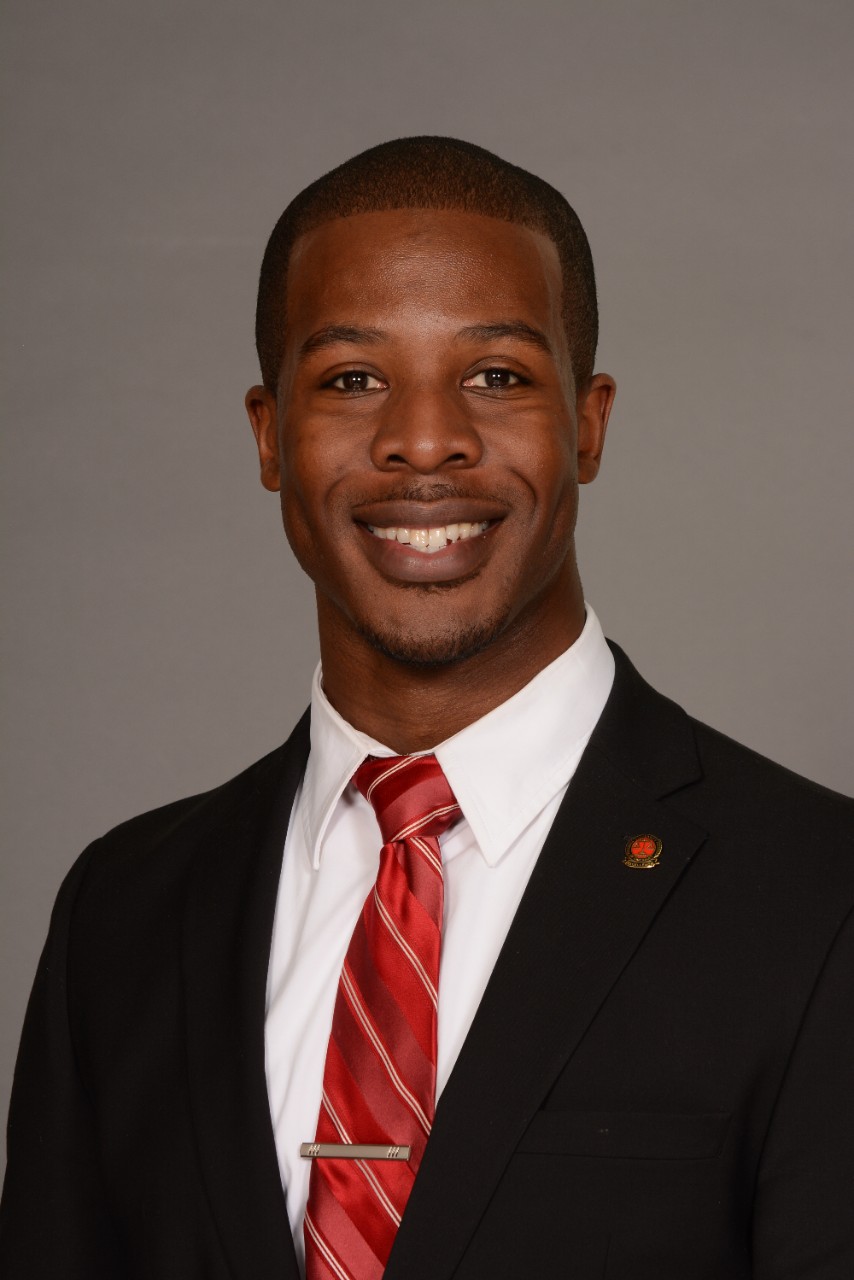 Carver D. Ealy Jr., 29
'10, McMicken, interpersonal communication
AACRC program coordinator

The bulk of my student leadership happened outside of the AACRC so I rarely served with students who looked like me or shared my personal experiences. The Center was a great place for me to retreat to to find and reaffirm my experiences. Coming to the Center always felt like going over your favorite cousin's house because there was always people here and information being shared about relevant events. It truly was the hub for all things Black on campus.

My favorite memory is from my freshman year. A racist incident occurred with an IFC organization who had made a racist party with an accompanying Facebook group. I joined the group, took a stance against the things they were doing and once they realized they were found out they abandoned the group which I "took over" as creator to assure that the evidence would not be lost. Facebook had recently launched and I learned of a meeting that was happening at the AACRC for students who were offended. I showed up because I was mad and because as an out of state student I didn't know anyone and very few Black people were in my program. Little did I know many students thought that I, a Black man, was the originator of the group and I became a topic of discussion during the meeting. That's how I met Christina Brown; we had a spirited back and forth during the meeting and have been friends ever since.

Now, six years later I have been given the chance to repay that debt to our students on campus. One of the highlights of my year was being invited to facilitate a Senate meeting and seeing the dramatic changes to the overall membership of Student Government, their comment to identity based issues, and even simple things such as introductions with pronouns; all of which were met with high resistance during my time at UC. I believe I had a hand in sparking that change, and I know that is a direct result of my involvement with the Center. I couldn't have imagined this opportunity as an undergraduate student, I probably would not have believed you had anyone told me this would happen when I was a student here, but I consider myself so blessed to be able to serve and be a part of the 25-year history of individuals who have helped students at the University of Cincinnati.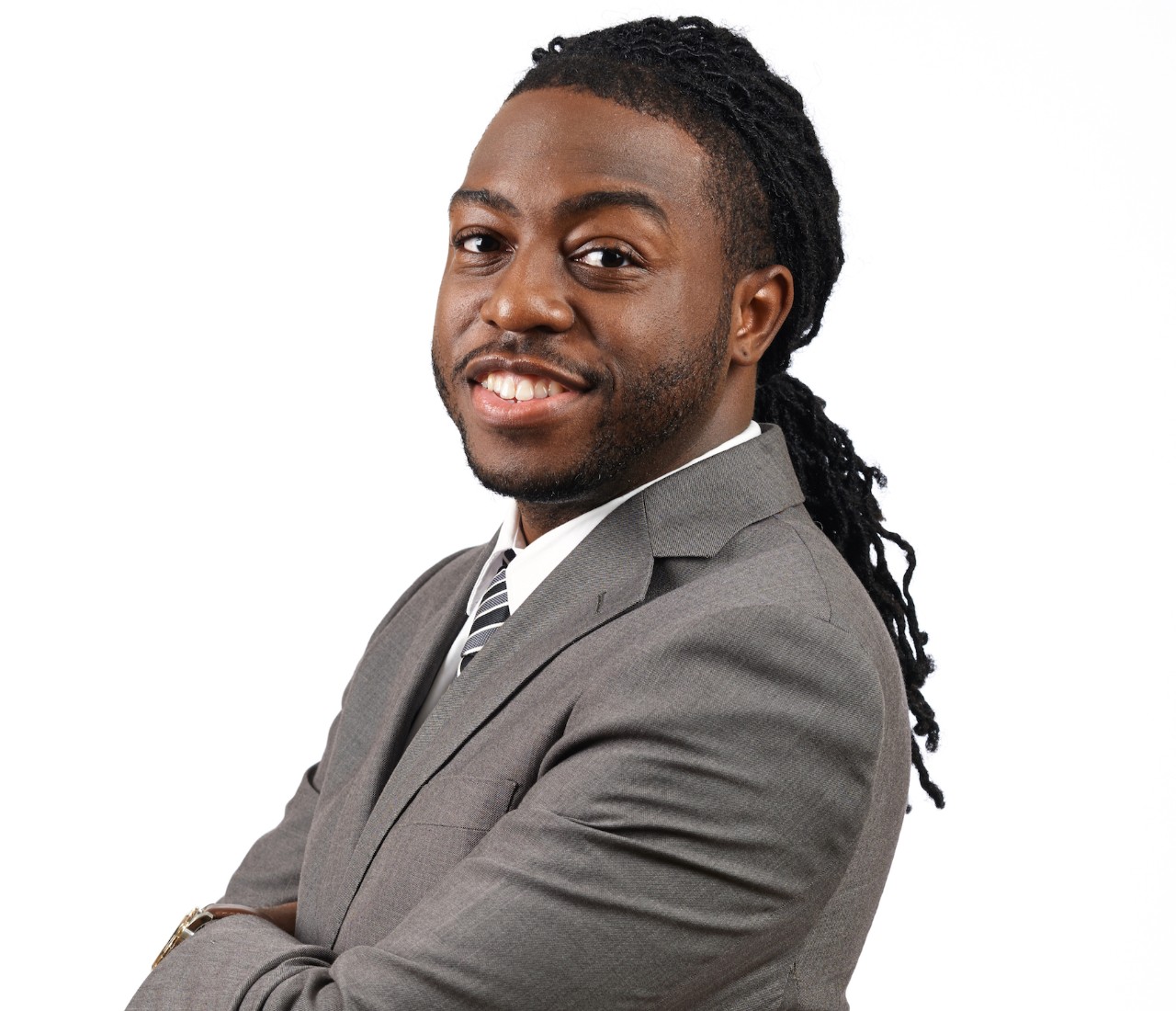 Mario Jovan Shaw, 27
'12, communications; minor in Africana studies
Co-CEO, Profound Gentlemen

The Center helped me to realize my purpose in life. I was the first person in my family to go to college, so striving to achieve some grand "dream" was rare in the community I grew up in. It wasn't until mid semester of my freshmen year when I joined The Centers Base and Transitions program, that I actually understood my purpose and meaning in life. One of the most favorable moments was when I received an offer to join Teach for America in Charlotte, North Carolina. For some reason, I for sure thought that my application would be denied! After all, I didn't have a competitive GPA or a big name internship like the rest of TFA's finalist. I was brought to the work of education through The Center.

In the summer of 2009, I had received a summer job in education through one of Ms. Niki's colleagues and Dr. Abercrumbie's class on Black males pushed me to think further about how my own experience could inspire boys of color to achieve. Prior to beginning my TFA experience in Charlotte, I was apart of an amazing group of student leaders who organized to move the university in beginning phase 1 of renovating The Center. At the time, serving as the 2011-12 president of The United Black Student Association, I couldn't stop thinking on how UC's next generation of leaders will have even greater resources to discovering their passion and improving the landscape for student students of color. It continued to inspire me to create change in our education system. After TFA, I created Profound Gentlemen, a non profit to create change for boys and men of color in schools. The Center is and forever will be known to be an incubator space for those who seek to find their purpose and desire to create change.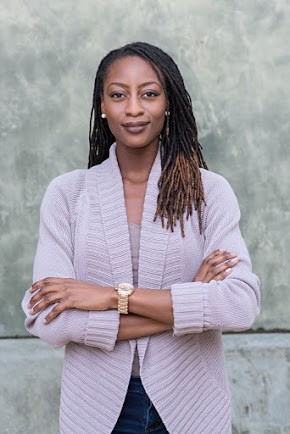 Mary Odafe, 24
'14, psychology; bachelor's and master's degrees
Doctoral student in clinical psychology, University of Houston, Texas

Along with providing a family, the center was where I first learned to truly embrace my cultural identity as a Nigerian American. When I speak about my undergraduate experience to others, I often find it difficult to adequately convey all the great experiences I had during college that were ultimately made possible by the center.

Every year, the center sponsors a spring break trip in which we tour various universities and institutions in the southern region of the U.S. I went all four years, having the opportunity to meet with several students and hear about their experiences. It is from this very thing that I know; no other school has what we have cultivated in the AACRC. No other university has love, family, mentorship, leadership, and friendship embedded into the four walls of any campus building the way that we do in the center. I will forever be grateful for countless experiences I was fortunate to have gained, that only other "center kids" can fully understand and embrace.

Like many of my big brothers and sisters in the center who came before me, one thing I hoped to exemplify is unity between the African-American and black immigrant communities. I hope that my experience also taught others that you do not have to be a certain type of person to become a leader. Every person is a leader in their own right, and it looks different from person to person. Finally, I hope that others learned the true value of academics, which should never be taken for granted. It is so easy to get caught up in "leadership" and "community" and forget the real reason why you came to college in the first place. However, when cultural pride, leadership, and community are all backed by academic rigor, I believe
that we as black Americans are virtually unstoppable.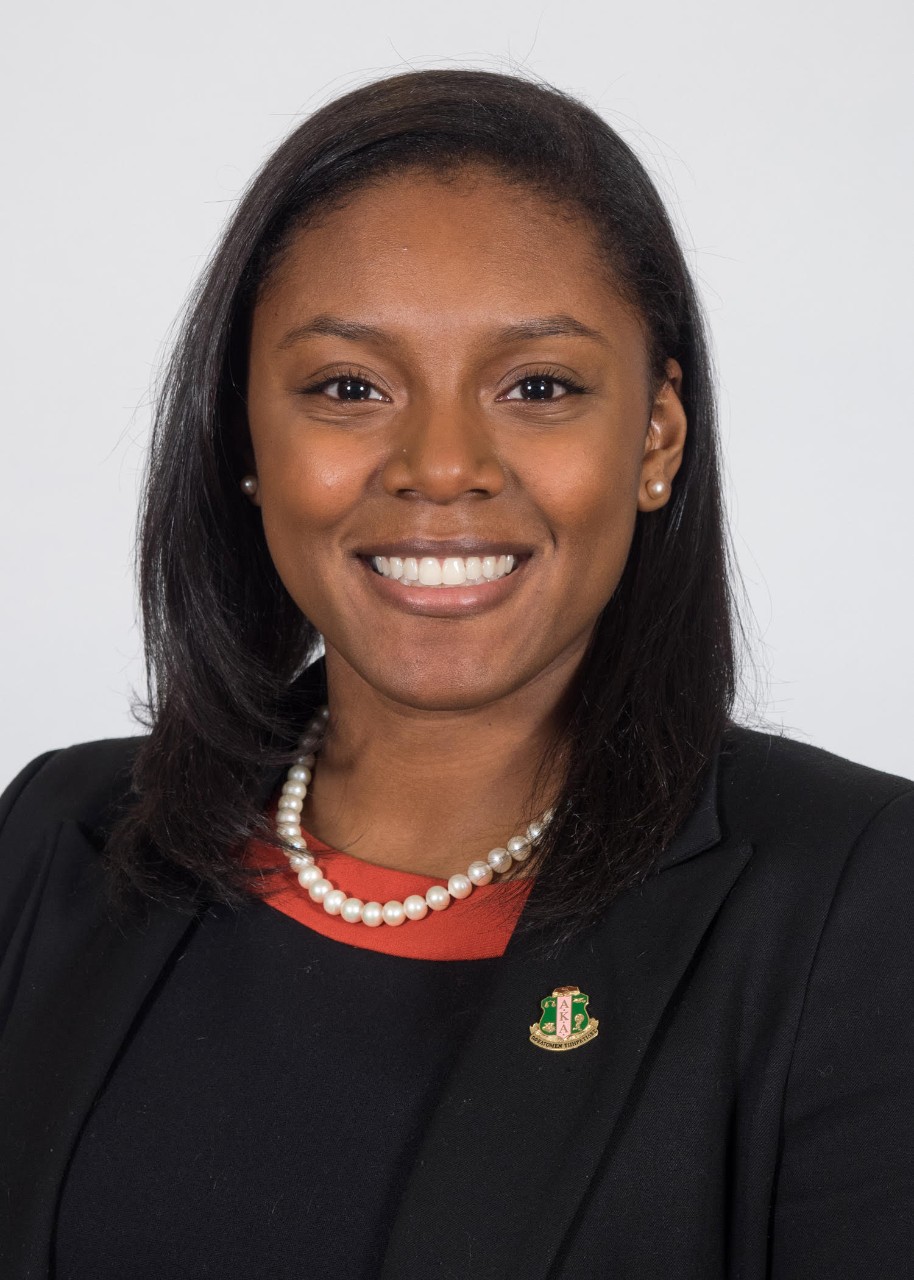 Akilah Patterson, 24
'15, communication; health promotion and education
Residence director at Belmont University, Nashville, Tenn.

The center has always been my first home away from home. Upon moving onto campus as a freshman, I was unsure about how my first year would go. I came from a small arts school and was in awe by how many students were on campus. I truly felt like a small fish in a big pond. After stumbling upon the center while trying to find my classes, I was immediately welcomed in the door with open arms. Getting involved in the center made the large pond feel much smaller and made me feel like I had a place on campus where I belonged.

As a sophomore, a few friends and I (Ajanti George and Alfred Burney-Allen) discussed the state of the center. Prior to the renovations in 2012, the center was not in the best shape. There were ceiling tiles falling down, leaks, old carpet and decorations, and rodents in building. The space was not up to date like other offices across campus. This upset us and we expressed our frustrations to the President of the United Black Students Association, Mario Shaw. After researching other comparable university cultural centers, we realized that the resources at the AACRC were limited in comparison. We presented this information to the Vice President of Student Affairs, Dr. Mitchell Livingston, who then decided it was time to improve the space in order to bring more opportunities to the center. My hope is that our efforts have assisted the current students in enjoying a space in which they feel comfortable and look forward to visiting at any time. Our hope was to improve opportunities for learning, studying, hosting events and providing meeting spaces for student organizations.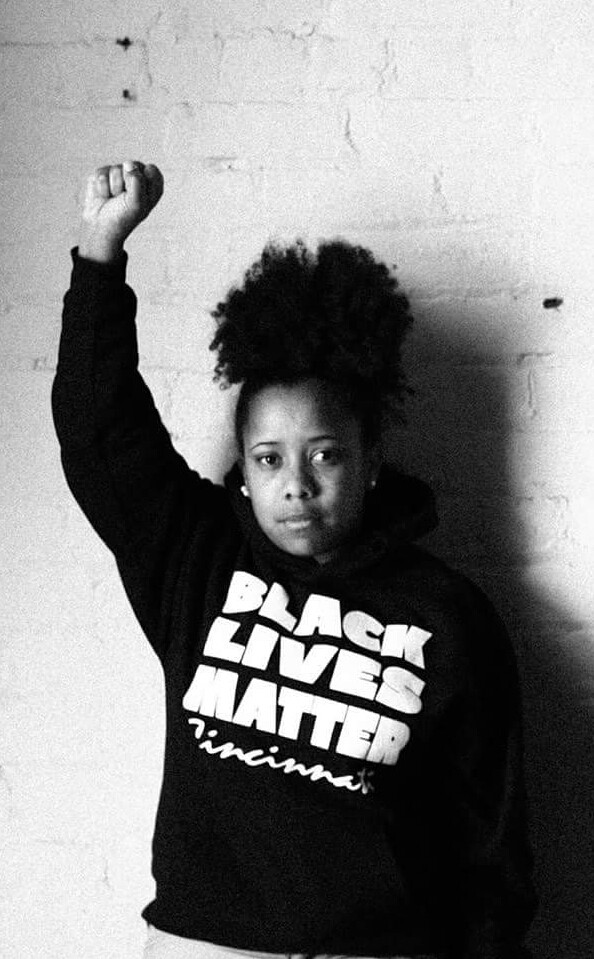 Christina D. Brown
'10, Africana studies and political science activist
Non-profit professional

The center provided me with a sense of place, value, and cultural respite that was that was often missing at predominantly white institution. This was crucial to my evolution of as an academic, leader, and a member of the community. What the center has done for me is truly impossible to articulate.

I have and continue to still advocate for increased funding for the center and its amazing staff. As President of the United Black Students Association, we literally brought President Greg Williams to the center so he could obtain an understanding of its condition and commit to funding its improvement which was done. I have supported The Irate 8, and will continue to call for the AACRC to become an autonomous entity, as it was intended to be. I will continue to ensure that I and other Black students leave the AACRC better than we found it.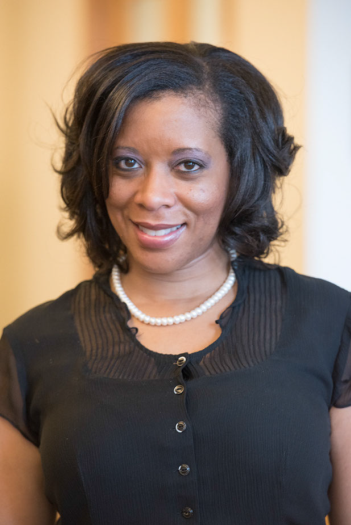 Jenise K. Lee, 37
'01, African-American studies/operations management in banking
Fifth Third Bank, dispute resolution supervisor

The center was a home away from home. Being an out of town student I could go to the center because I felt welcomed. It was a place where I could be myself, get encouragement when I needed it, hang out with my friends, do homework and attend programs to help me develop and be more involved as a student.

There are so many memories, but I'd have to say being part of AACRC Choir. The AACRC choir is one of the reasons I chose to become a Bearcat. Having the opportunity to sing songs of faith and inspiration to motivate and encourage others was rewarding. Singing in the choir has created a lifetime of friendships.

Nicole M. Ausmer, Ph.D., 33
'05, A&S; '06, CECH; '09, Ph.D.'
Interim director, Student Activities and Leadership Development, University of Cincinnati

In 2001 I came to UC as a first generation college student. Hell, my mother, grandmother, or great grandmother didn't even graduate high school. So I was the first on my maternal side to try this thing called school and succeed. I had a few friends from home that were in their second year of school and they recommended that I join a program called transitions out of the AACRC. I joined and I know because of thy program I was able to achieve everything I set out to do at UC. The AACRC supported me on my identity journey and taught me that "black is beautiful" they valued my ideas, and encouraged my activism. The AACRC staff became my family and the building was our home. If the walls of that building could talk, it would feel your heart with so much joy. The students that found solace in that space all have a stories to share that are full of tenacity. Still, to this day, when I walk in I feel at home. Parts of the center are different, but the love and memories fill the space.

I believe that my time as an undergraduate there and then a graduate assistant helped me challenge the norm. As president of the United Black Student Association, I fought with others to increase university support for the center. During my time we created programs that addressed the decreasing numbers of African American students at UC. We attacked ideologies that argued the center was self segregation. I believe every staff member, and every student that has spent time in the Center added to shaping the space. The Grand Canyon was formed over time by the various drips and streams that created paths. I believe that's what happens in the AACRC.

We continue to walk through the doors and we carve out a space that feels beautiful and just like home. For me the AACRC is a marvel at UC.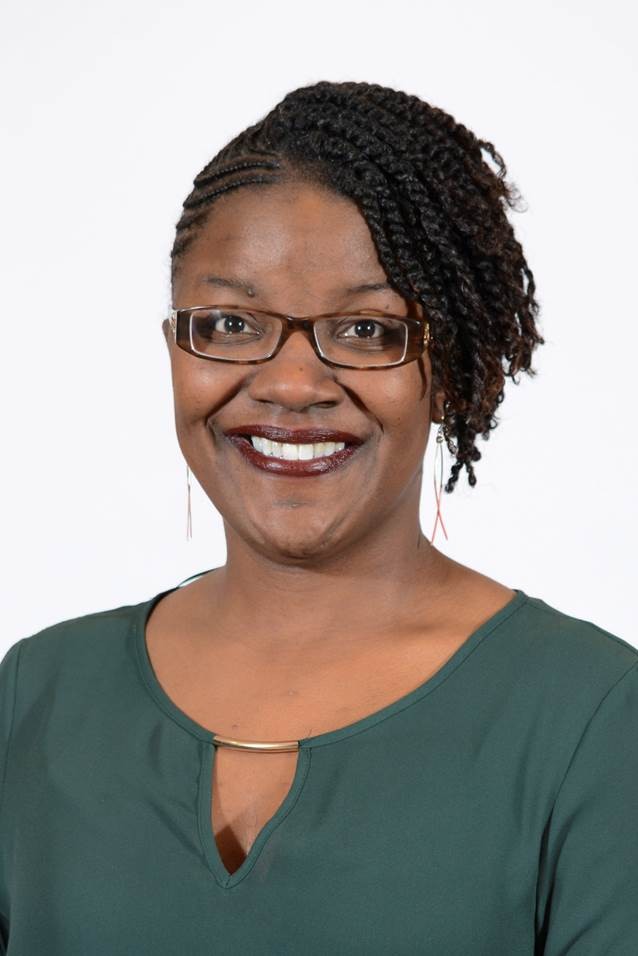 Tamar E. Kinebrew, M.Ed., 38
'02, history/minor in African studies; '05, school counseling
Program coordinator, African American Cultural and Resource Center, University of Cincinnati

As a student the center gave me many opportunities. The programs offered helped to shape me into the leader I am today. The center made me feel like I belonged at UC, the staff during my time as an undergraduate student (Dr. Abercrumbie, Dr. Bleuzette Marshall, Dr. Stacy Downing, Dr. Terri Hurdle, Carla Jones) were always there for me.

I helped out in any way I could and I also gave back to the center by being one of the first BASE mentors for the Transitions Program that was created. Today, I am the Program Coordinator for the Transitions Program and I oversee the BASE Mentors. It feels good to see where the Transitions Program started and where it is today.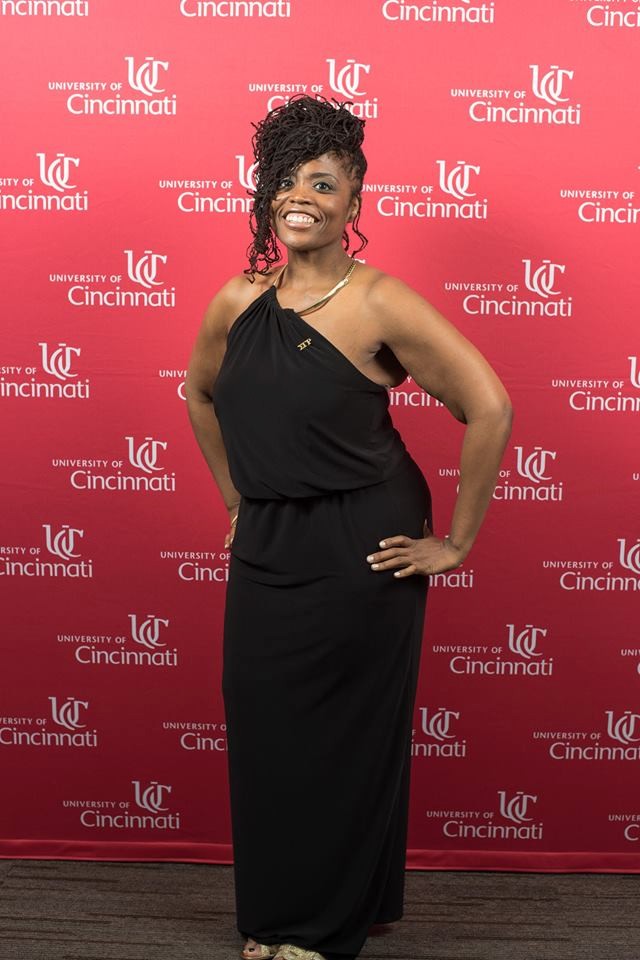 Terri Hurdle
CECH '12
My favorite memories surround Akwaaba: The Black Student Welcome. Seeing new students with promise and expectation renews my spirit! I also love Kuamka watching the Transitions take on the charge in their Rite of Passage Ceremony as well as the crowning of Mr. and Ms. Kuamka! Congratulations to the Staff that continues to build upon the traditions Akawaaba-Kuamka-Ushindi- and the final destination Tyehimba!!!