Meet the original Bearcat's great-great-grandson
The family of UC's namesake announces their own baby Baehr-Cat 101 years after Teddy gave us "Bearcats"

Oct. 29, 2015
A year ago this week, the University of Cincinnati paused to mark the 100th anniversary of the name Bearcats.

As we documented in this cover story and with this commemorative website, the name Bearcats hails back to a catchy cheer born during an Oct. 31, 1914, football game for star fullback Leonard "Teddy" Baehr: "They may be Wildcats, but we have a 'Baehr-Cat' on our side," they cheered.

The family contacted UC Magazine to let us know that nearly 101 years to the day of that fateful game in which the name was born, Teddy Baehr's great-great-grandson was born. Appropriately enough, they named him Baehr Kellan Robinson.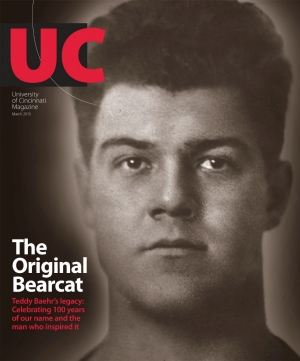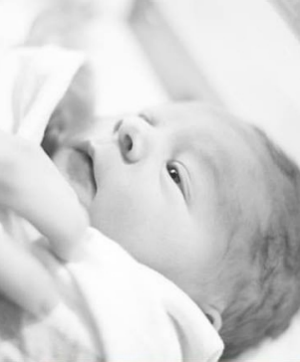 Baby Baehr — born Oct. 23, 2015, and weighing 8 pounds, 13.5 ounces — is the son of Chip and Kelly Robinson. Chip is the son of Lenny Robinson; Lenny the son of Jane Baehr Robinson; and Jane is the daughter of Teddy, the original Bearcat.

"It was an honor to name our little babe after such a strong, well respected man," says the couple.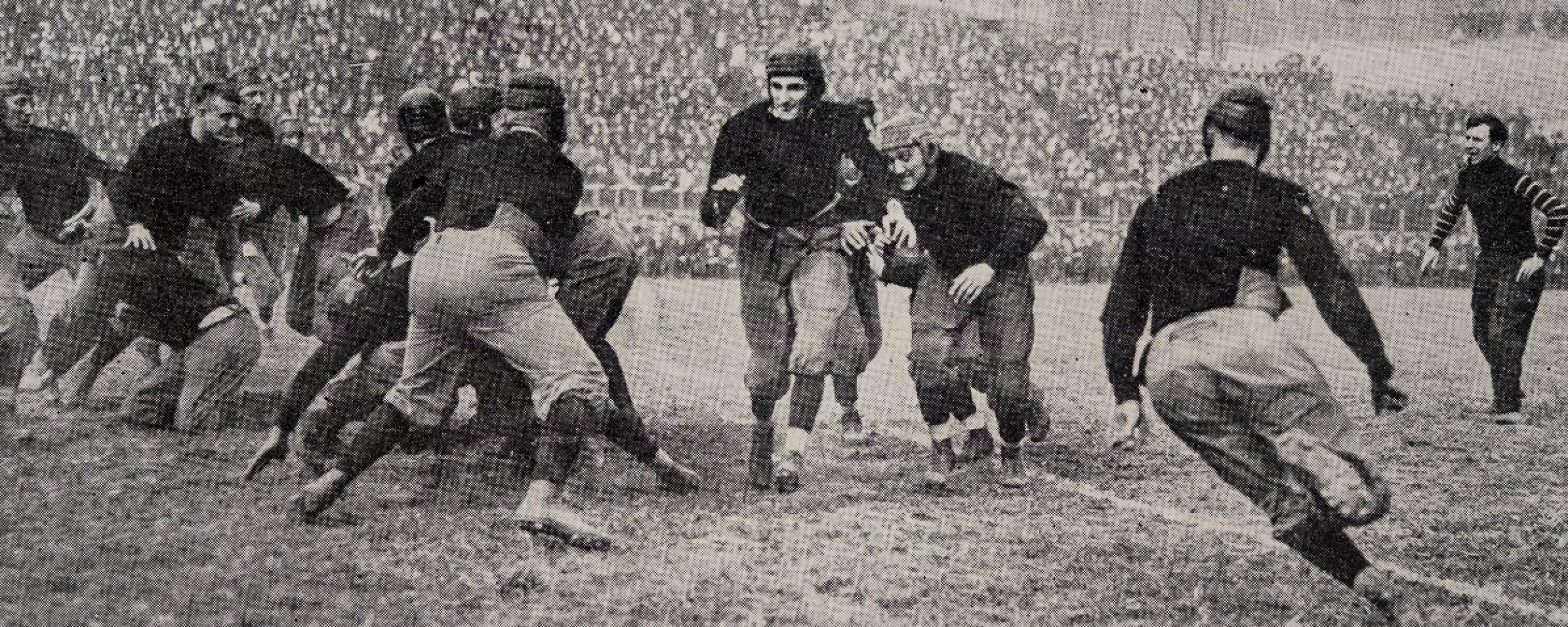 The university last met this family on Oct. 31, 2014, when Lenny Robinsion (Teddy's grandson) visited campus as part of the Bearcat centennial birthday party, when Robinson recounted Teddy's love for UC and the many wonderful stories of his grandfather.
Young Baehr is Lenny's first grandson.
"They named him Baehr Kellan Robinson in honor of Granpda," says Robinson. "This is something that they have talked about ever since they were first married. They kept the name secret until he was born, and needless to say, we are all humbled and honored with the newest and tiniest new Baehr!"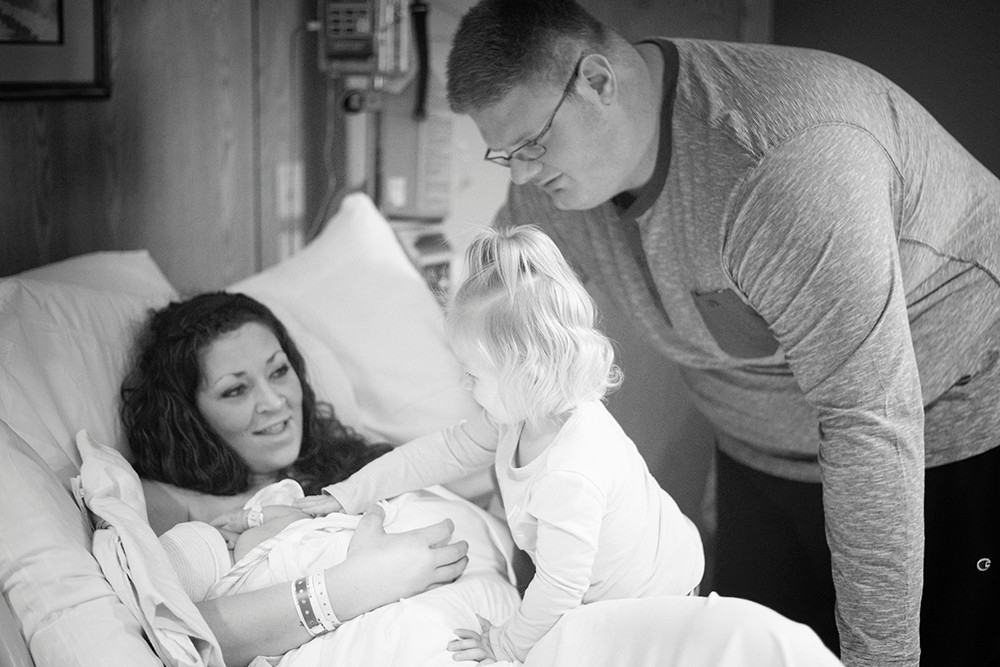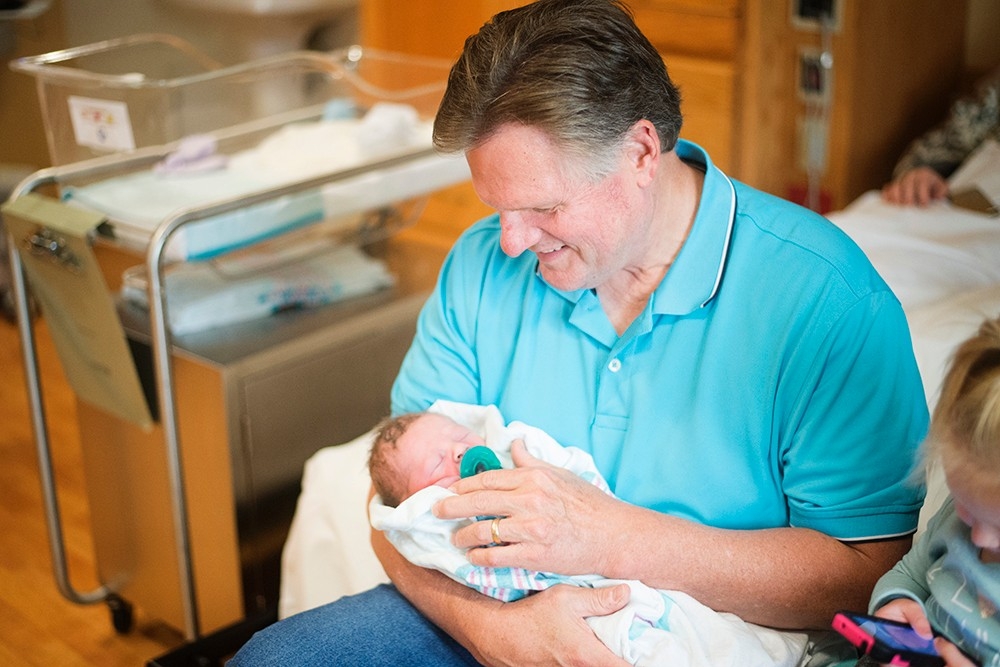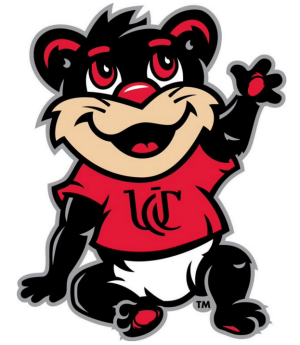 A year for Baby Bearcats


Baby Baehr isn't the only youngling to coo over around campus in 2015. UC added its own proud addition to the UC brand this summer with the introduction of the Baby Bearcat.
The bright-eyed, pudgy-cheeked binturongs are part of the new UC-branded merchandise line, which includes the new Baby Bearcat T-shirts, UC-themed children's books and a new line of UC Under Armour apparel in area bookstores and retail markets.


LINKS:


John Bach
As editor of UC Magazine, John enjoys the opportunity to put a human face on a large institution by telling compelling stories of the University of Cincinnati's incredible community of alumni, faculty, staff and students.

Contact: John.Bach@uc.edu or 513-556-5224