Latest Magazine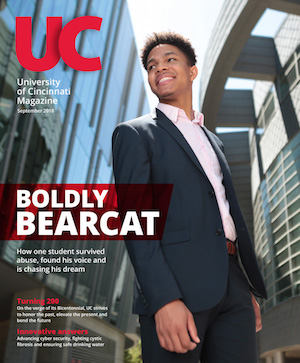 September 2018
Boldly Bearcat
Finding his voice
Danger in the tap
Virtual defense
Global game changer
Celebrating UC's Bicentennial
Browse our archive of UC Magazine past issues.
End of the road

Bearcats bow out of NCAA Division I Men's Basketball Tournament, losing 75-73 to Nevada
513-556-5279
Photos by Andrew Higley/UC Creative Services
March 18, 2018
The University of Cincinnati men's basketball season ended Sunday with a 75-73 loss to Nevada in the second round of the NCAA Division I Men's Basketball Tournament.
For much of the game, it looked like the Bearcats were on the good end of a rout. UC opened the game blazing hot, taking an 18-4 lead into the first media timeout. The second half opened in much the same way, and the Bearcats led the Wolfpack by 22 points with fewer than 11 minutes left in the second half.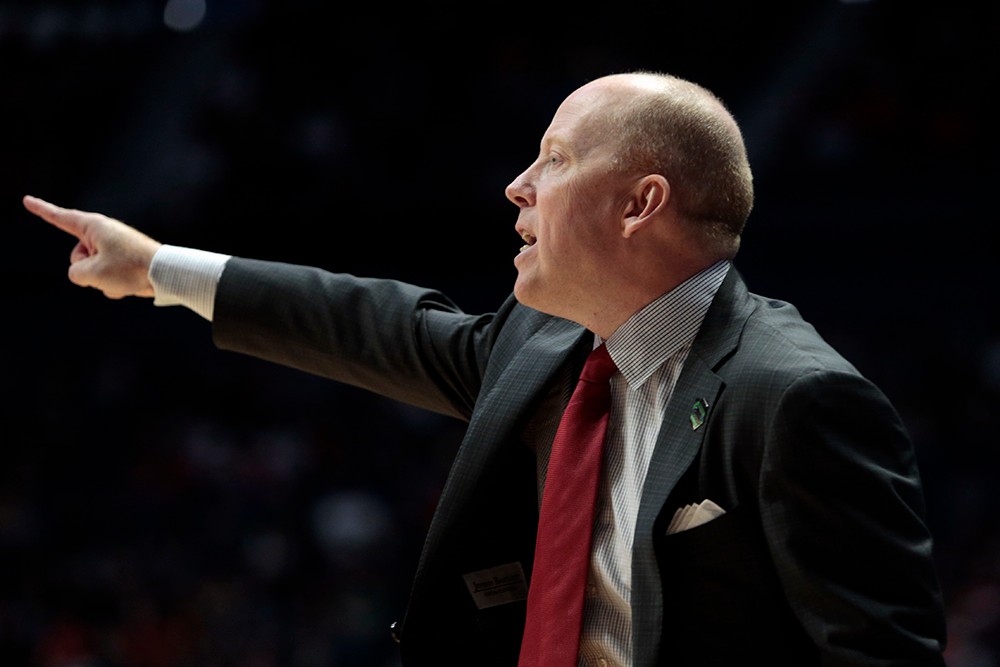 But then it all fell apart. The dangerous Nevada offense started chipping away at the lead, while the Bearcats suddenly got cold. Jarron Cumberland, who had willed UC to victory against first-round opponent Georgia State, fouled out. The game's first and only lead-change came with 9.1 seconds left, a Josh Hall put-back off of a missed field goal attempt by Cody Martin. That was that.
"Obviously, I feel terrible for our guys," UC coach Mick Cronin said. "We've had an unbelievable season, and I appreciate their attitude and their effort."
The Bearcats' season ended Sunday, but what a journey. The team's 31 victories tied the school record, and they won both the American Athletic Conference regular-season and conference tournament championships. "'I'm proud of everybody in the locker room," said senior Kyle Washington. "Obviously, we wanted to go further, but if you look at this team, we accomplished a lot. I'll never forget it."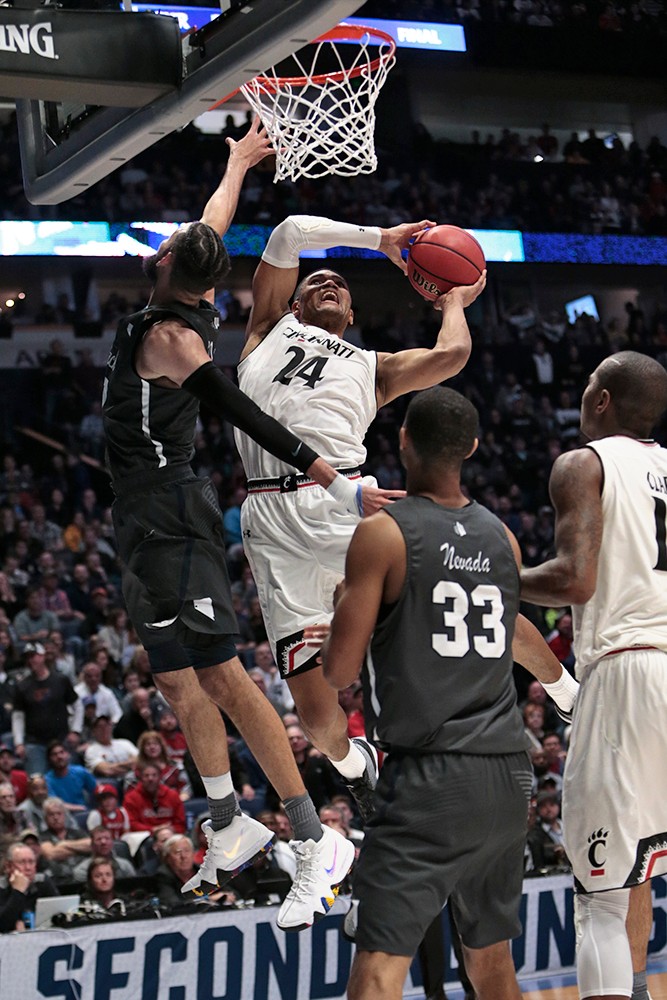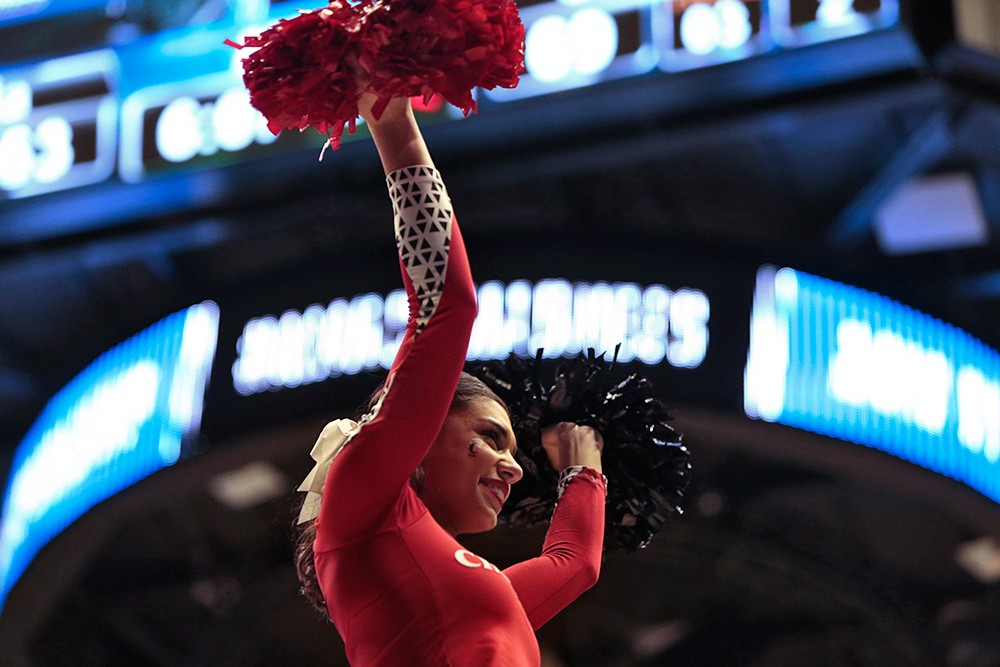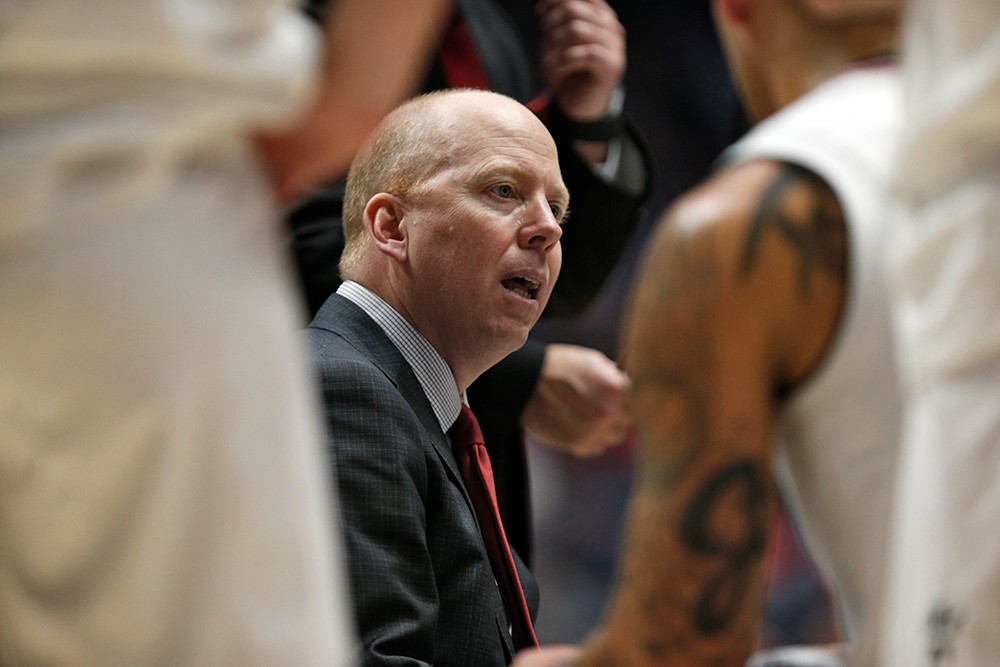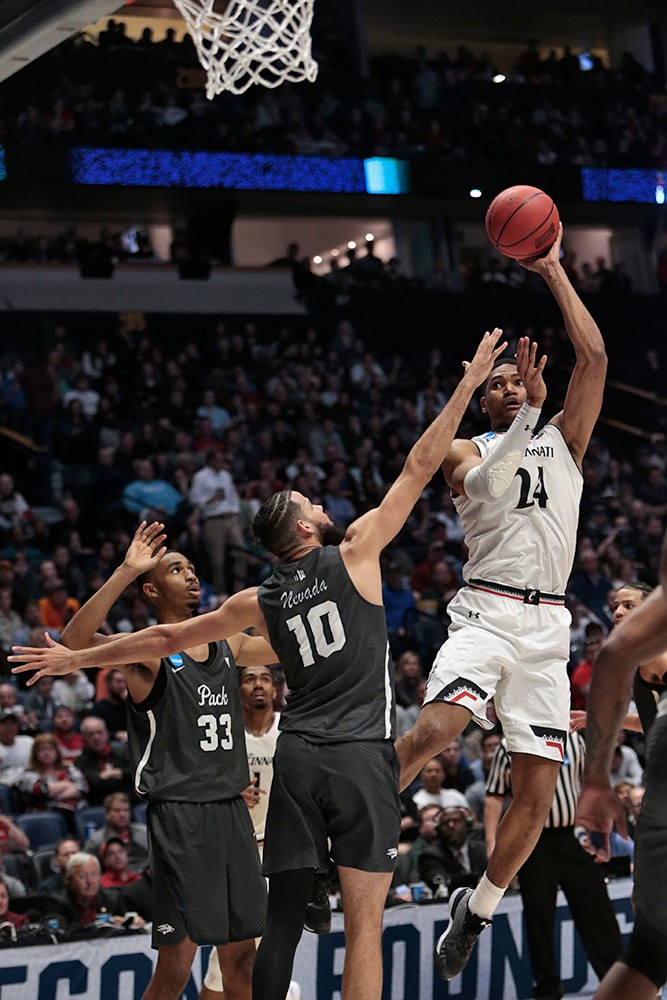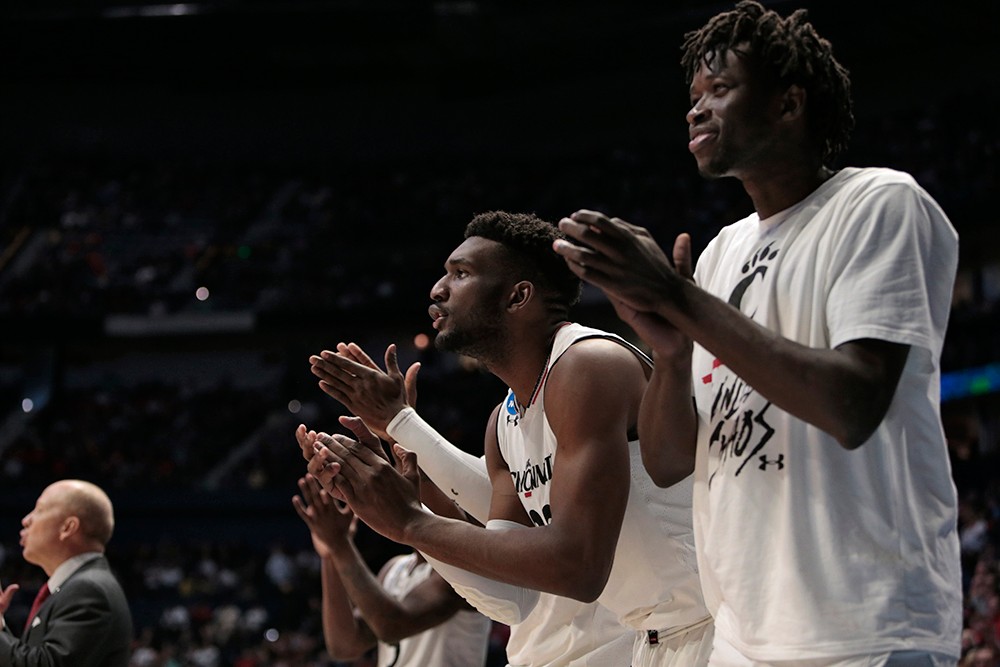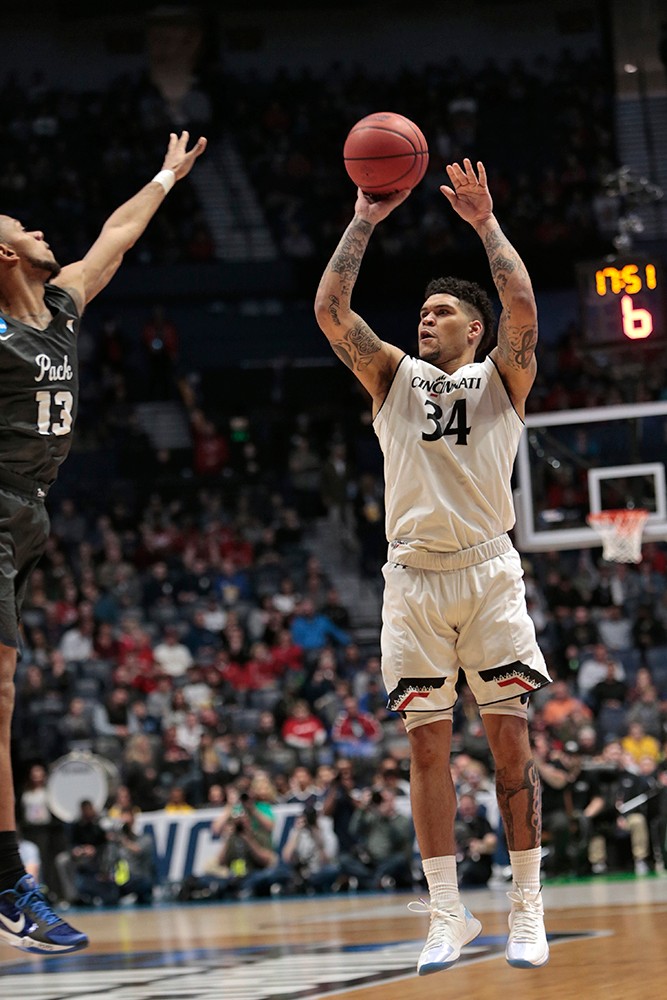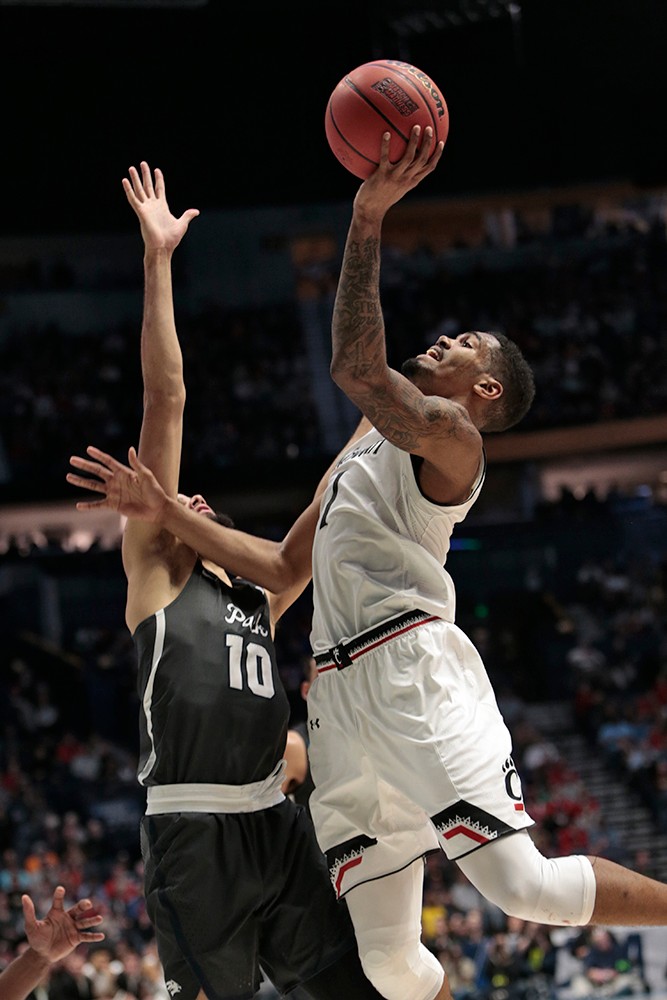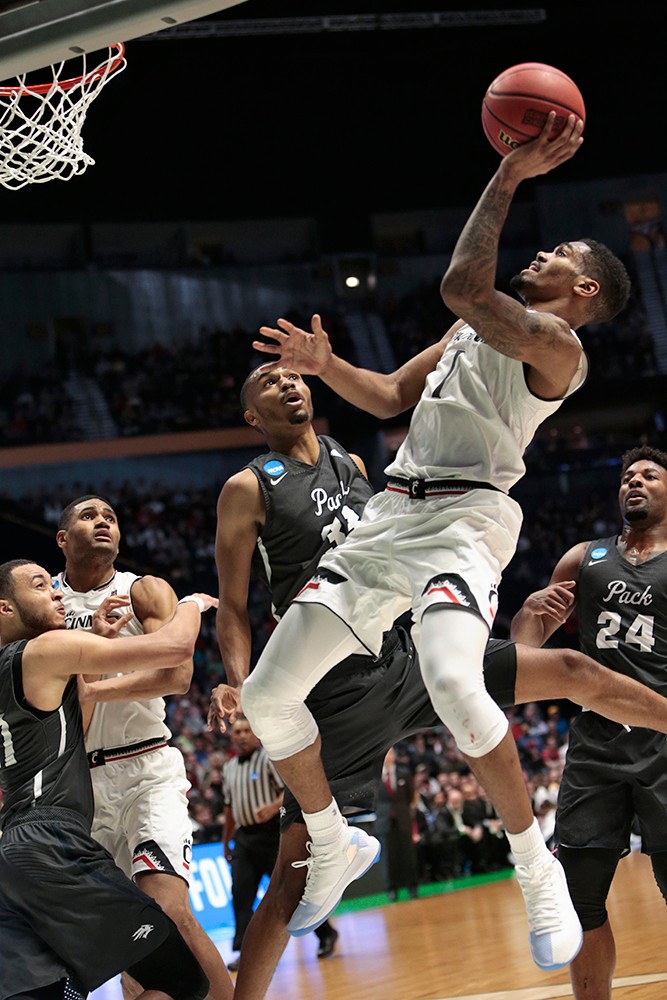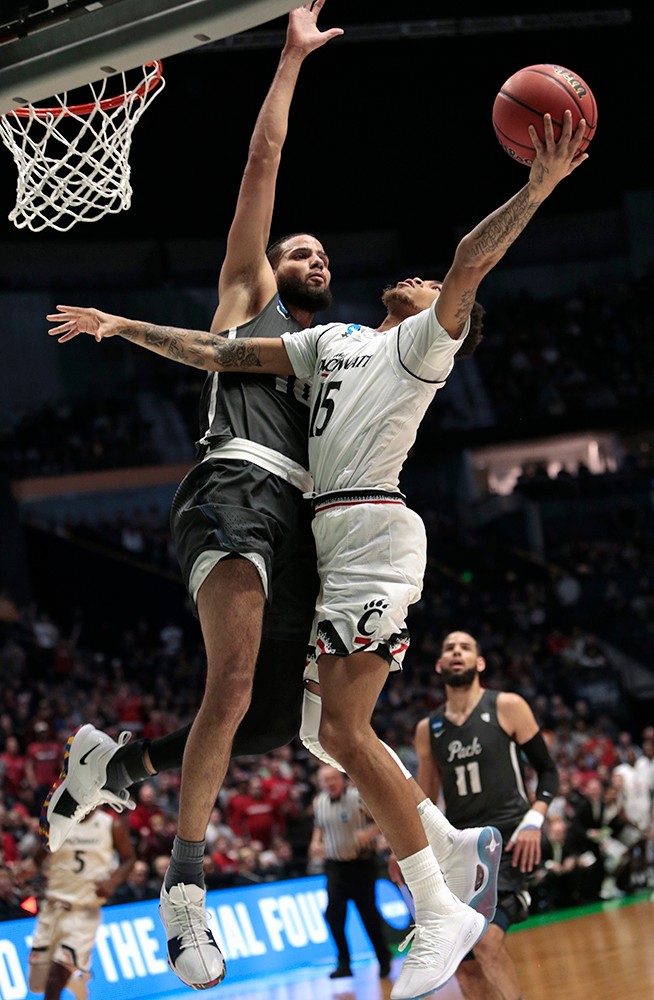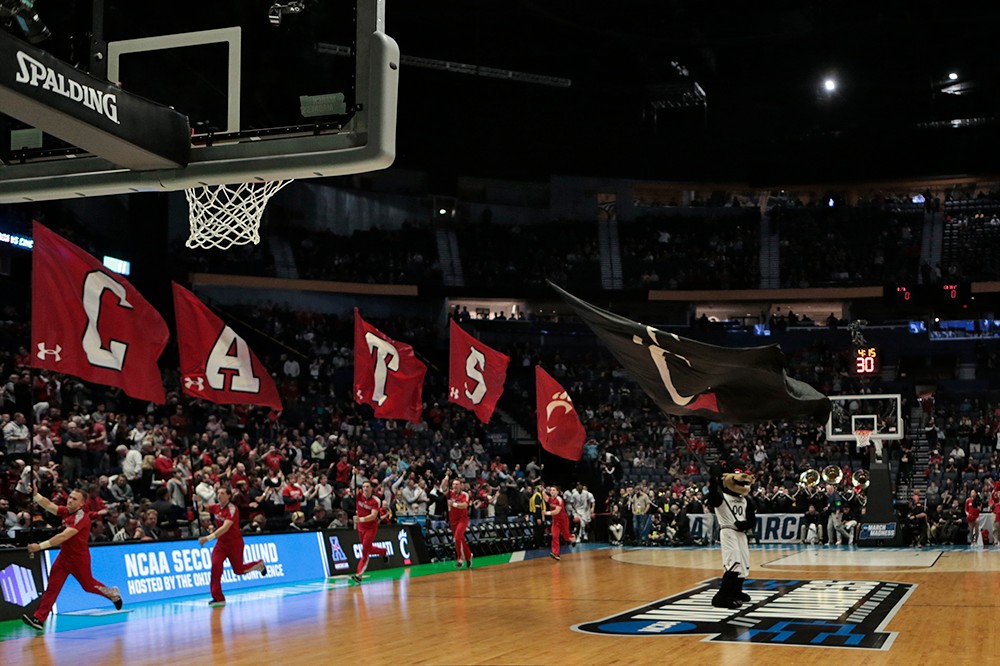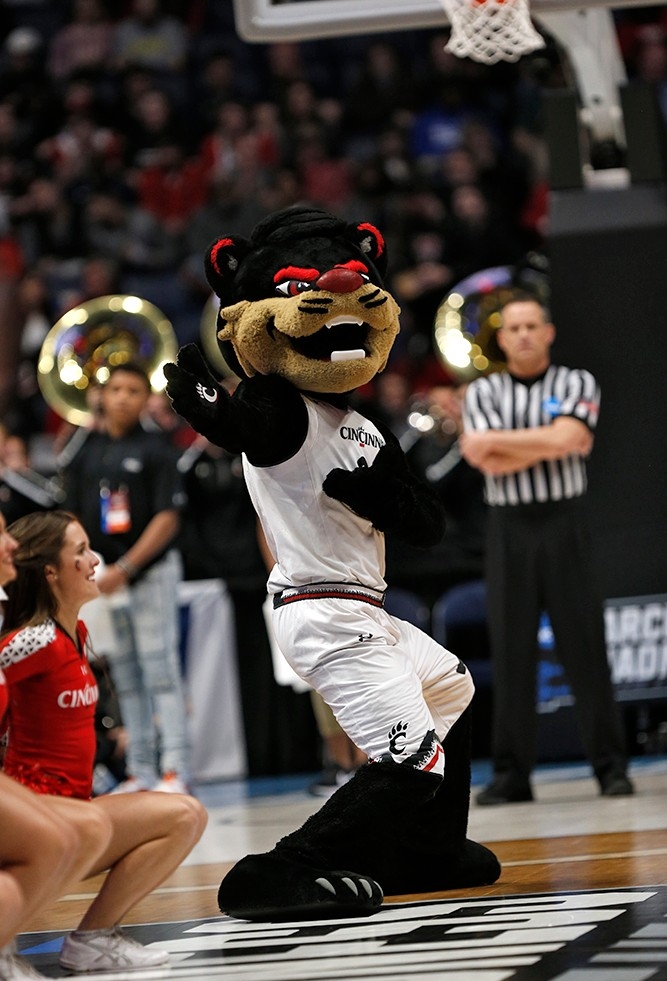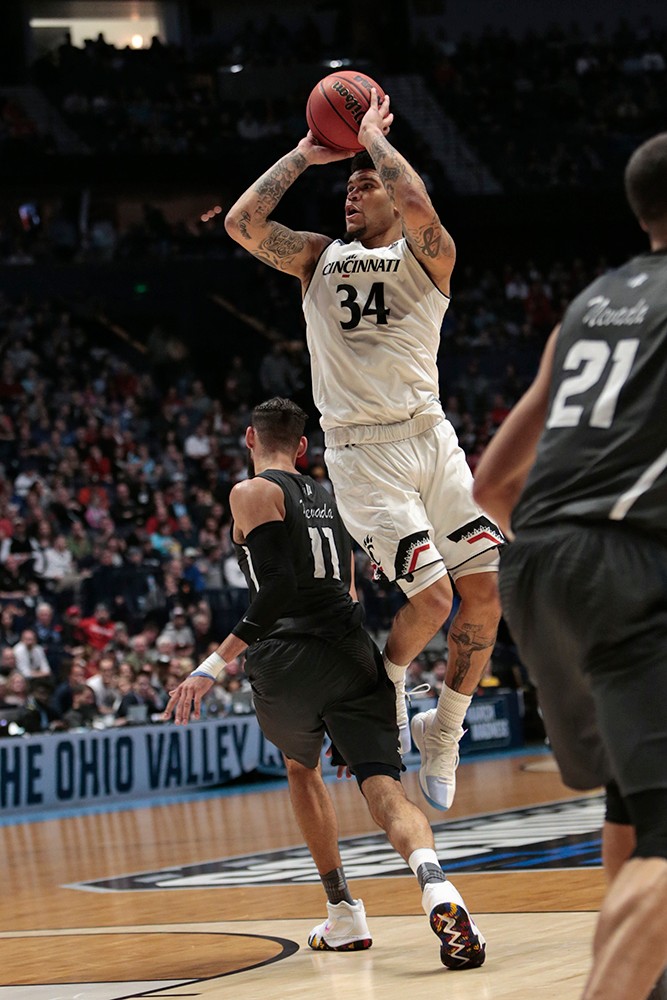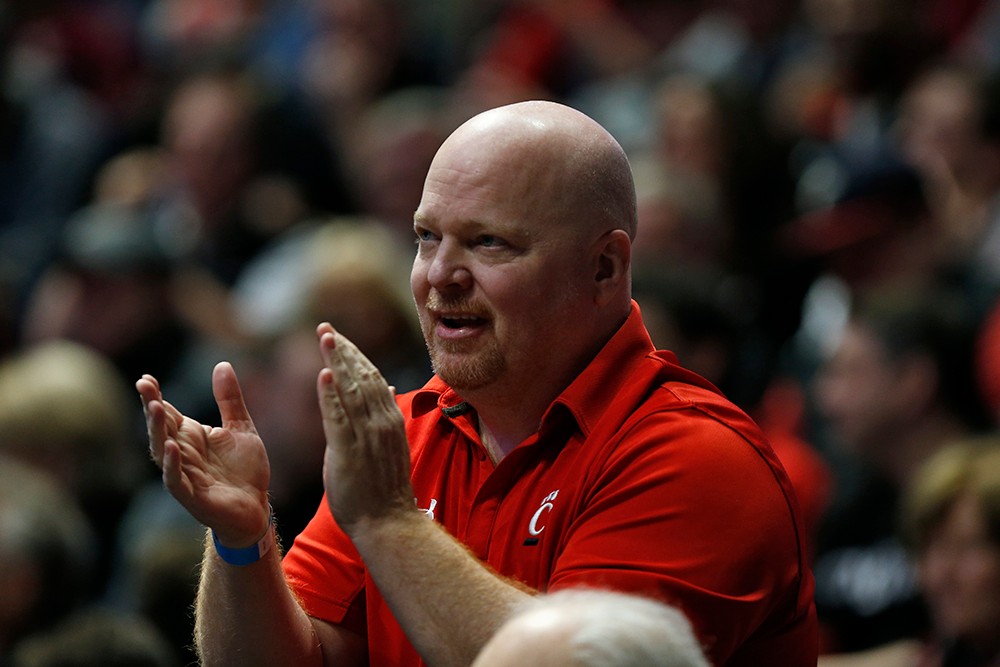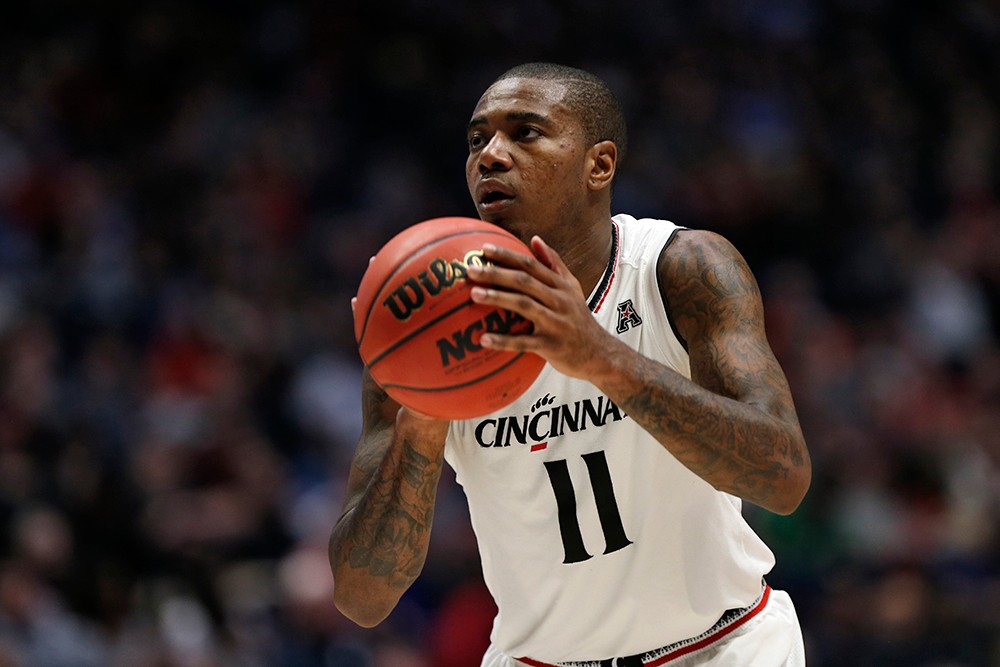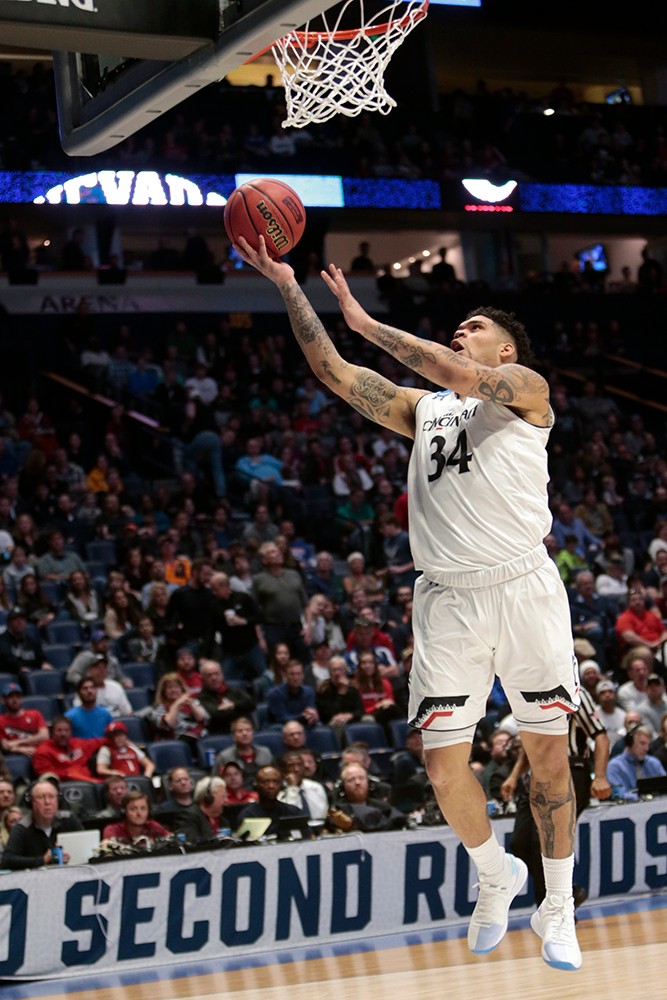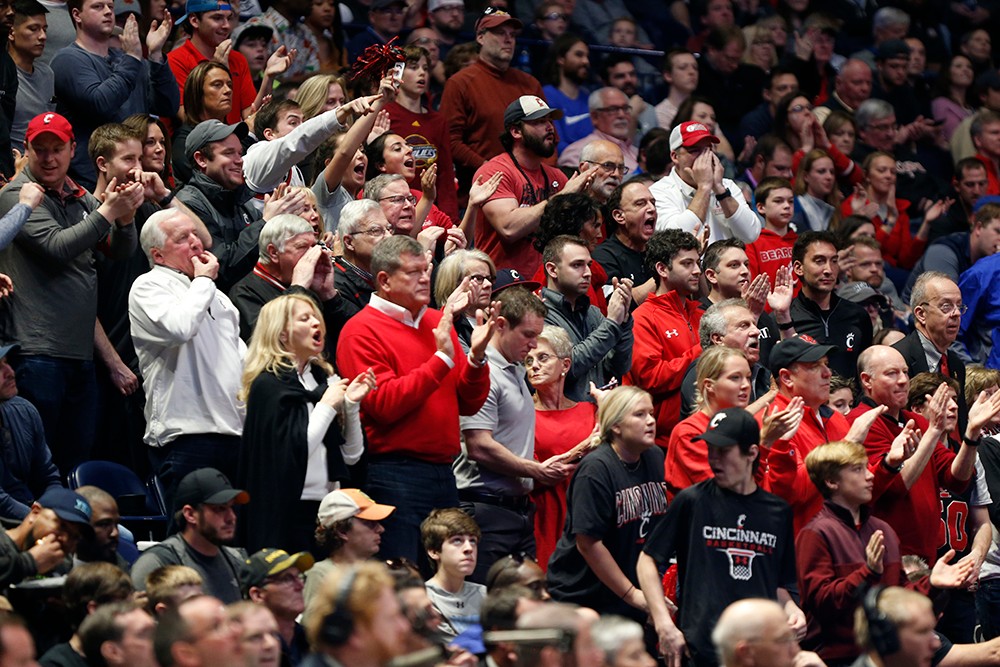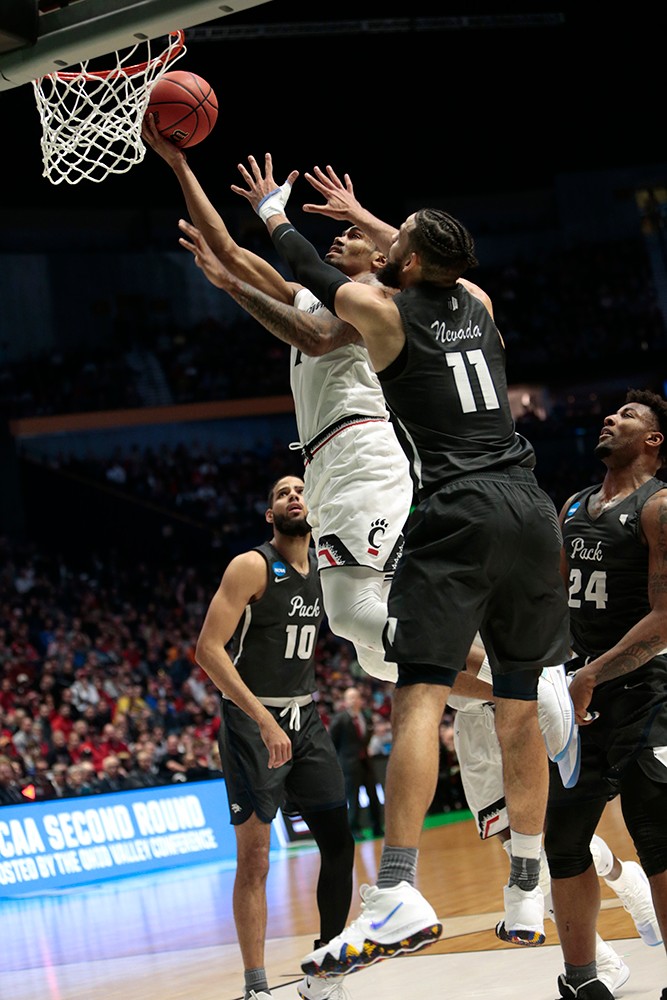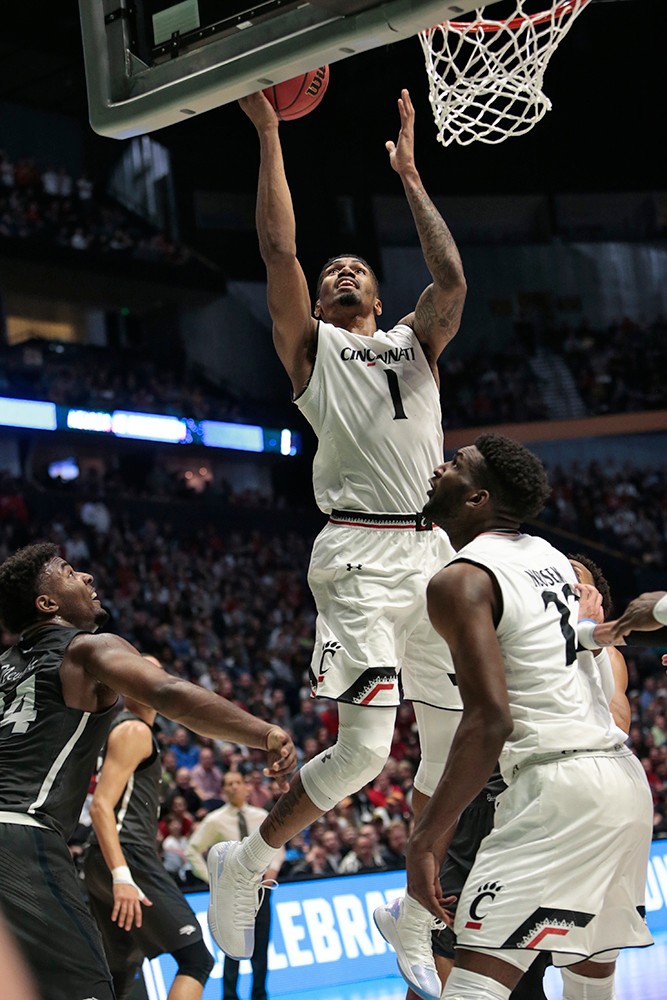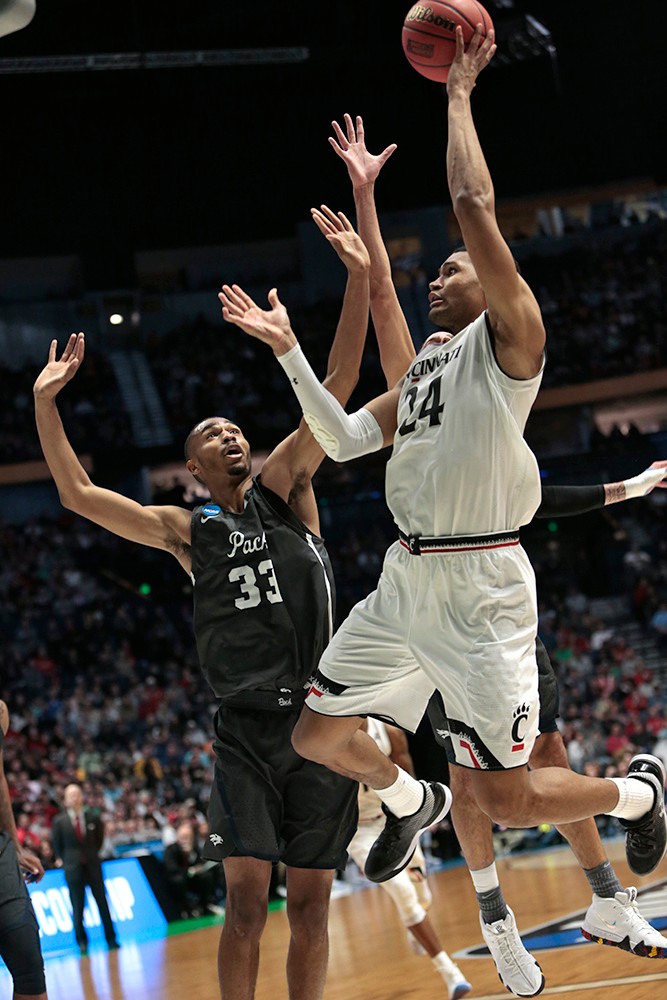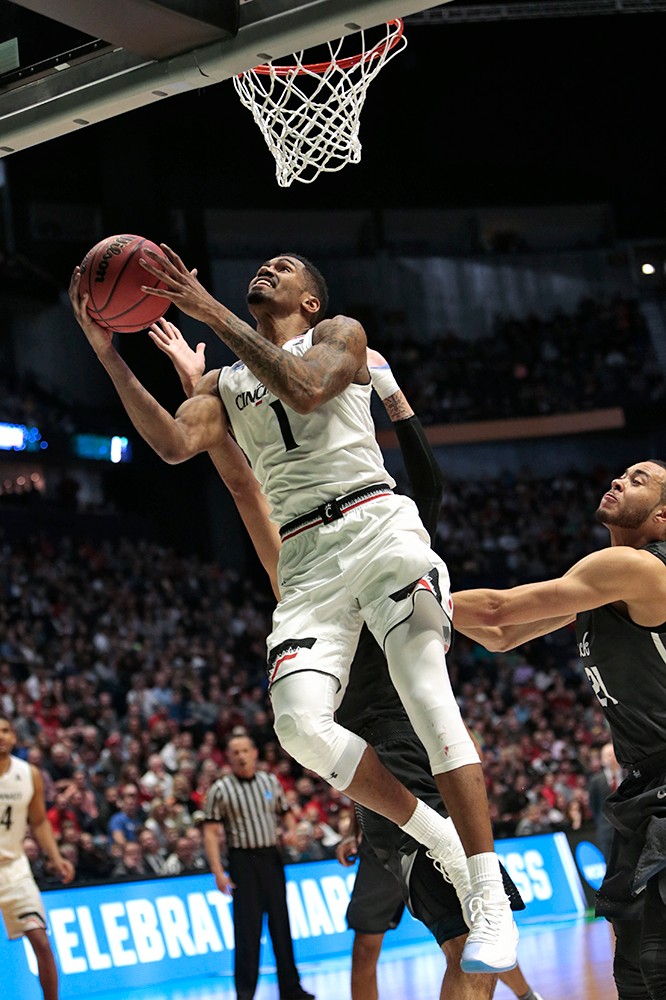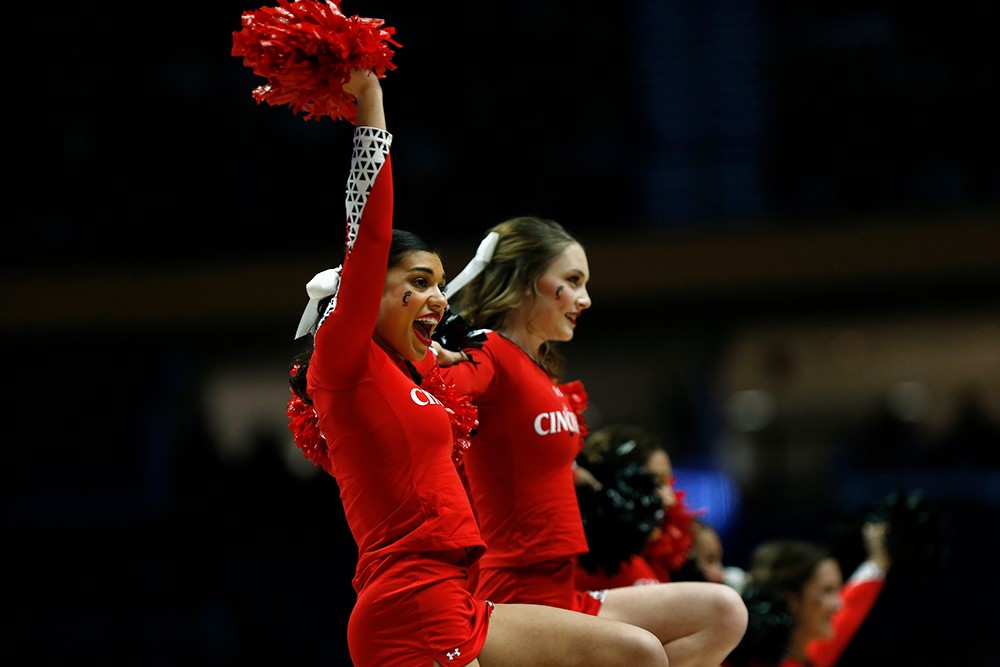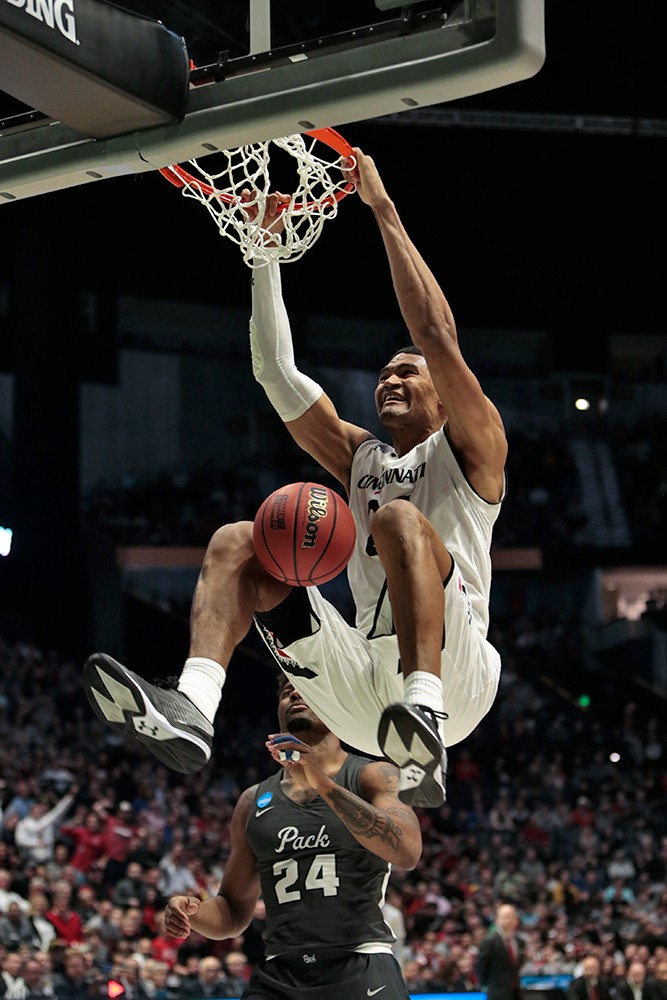 Additional coverage and image galleries