Search beyond the ordinary to find your next great discovery at UC
Inspiration can be found anywhere. The trick is knowing where to look – even in the strangest places. At the University of Cincinnati, your mystery muse could come from any manner of unexpected sources. An empty grave. A serpent's slither. An ancient superstition.
Here, we look at a few examples of those at UC with the curiosity to peer beyond the wall of convention and the courage to explore what's behind it. In this season of longer shadows and shorter days, let these stories be the unusual inspiration that leads to your next great discovery.
Seduced by the Song of a Spider

"Musical" probably isn't the first word to come to most people's minds when they think of spiders. But it turns out there's one type of wolf spider that's a much better "singer" than many people realize. Professor George Uetz, head of the Department of Biological Sciences, and his students study this phenomenon as well as other aspects of spider behavior for insight into the evolution of communication behavior.
Walk Like a ... Snake?

How could an animal with no legs help us better understand the fundamentals of movement? Ask Bruce Jayne. The professor of biological sciences focuses his National Science Foundation-supported research on how snakes navigate life in the treetops.
Thirst for Knowledge of Vampire Finch's Thirst for Blood

If this research were a movie, you might describe its style as "Alfred Hitchcock meets Bram Stoker." Professor Ken Petren, dean of the McMicken College of Arts and Sciences, has explored the evolutionary ecology of Wolf Island's inhabitants, including the vampire finch. Petren's work was highlighted by Wired magazine as its "Absurd Creature of the Week" and by Slate's Wild Things.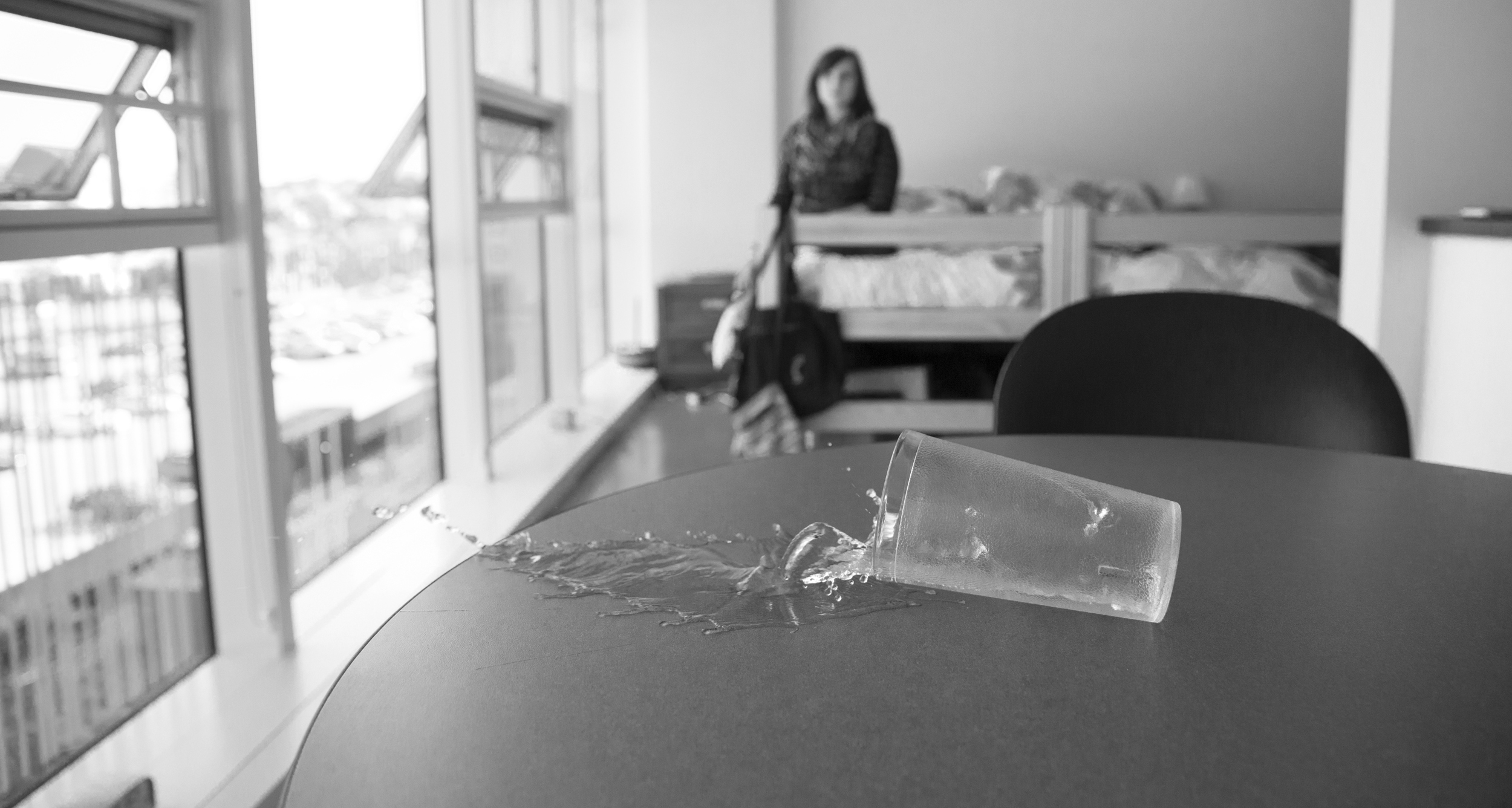 by Lisa Ventre/UC Creative Services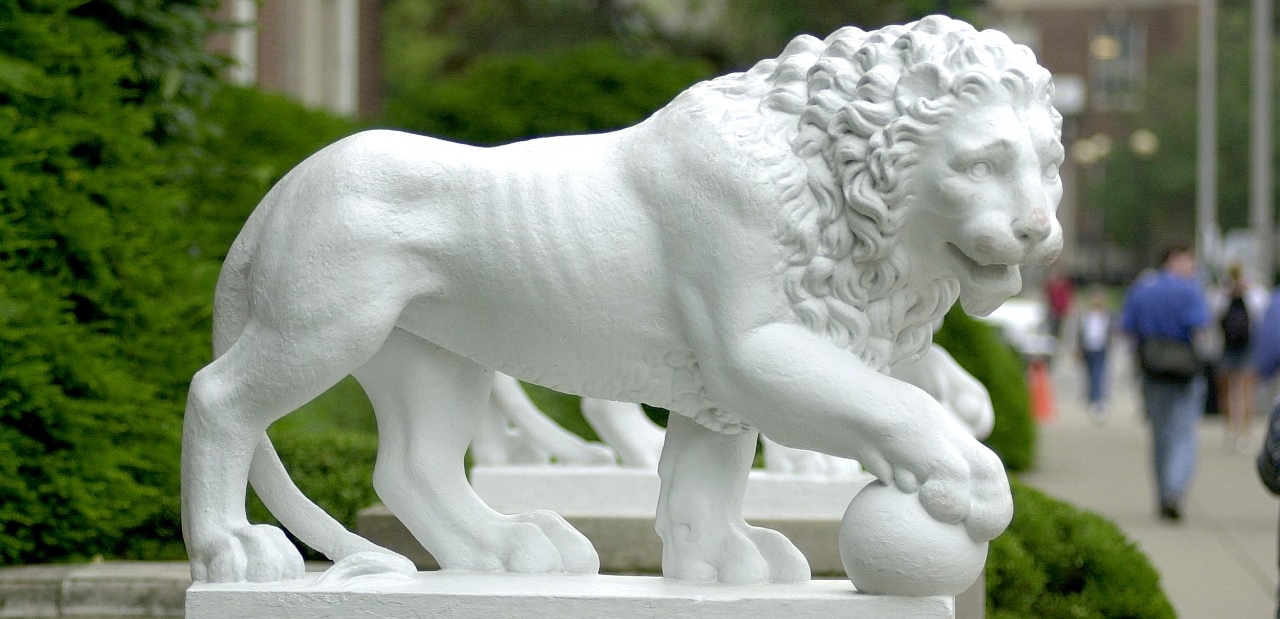 Did You Just Hear that Lion Statue Roar? Me Neither
Did you know Morgens Hall might be haunted? One resident says she's seen enough unexplained phenomena in her apartment – strange sounds, a flickering light and a cup of water that mysteriously spilled itself – to make her wonder if a supernatural presence is to blame. Could it be the ghost of a resident who plummeted to his death from a Morgens balcony decades ago? Blegen Library is supposed to be haunted, too. And surely you've heard about what makes McMicken Hall's stone lions, Mick and Mack, roar. But what about these urban legends and UC rumors?
The Medical Legacy of the 'Harrison Horror'
Dealing with grave-robbing "resurrectionists" was not uncommon for medical colleges in need of cadavers for students to practice their craft in the late 19th century. The Medical College of Ohio, a predecessor of UC's College of Medicine, was no exception. In perhaps the most notorious instance, family members of John Scott Harrison – a former Ohio congressman and son of President William Henry Harrison and father of President Benjamin Harrison – sued the college for apparently snatching John's corpse. Cases such as this eventually led to amended Anatomy Acts discouraging grave robbing and clarifying medical schools' access to unclaimed bodies.
Homework from Hell. No, Seriously.
You could learn a lot from a demon. Instructor educator John Brolley's Demons in the Bible and Related Texts class in the Department of Judaic Studies encourages critical thinking about demons and the demonic as they appear in the Bible and texts from related regions and time periods. Brolley knows a thing or two about ancient texts and religious charms.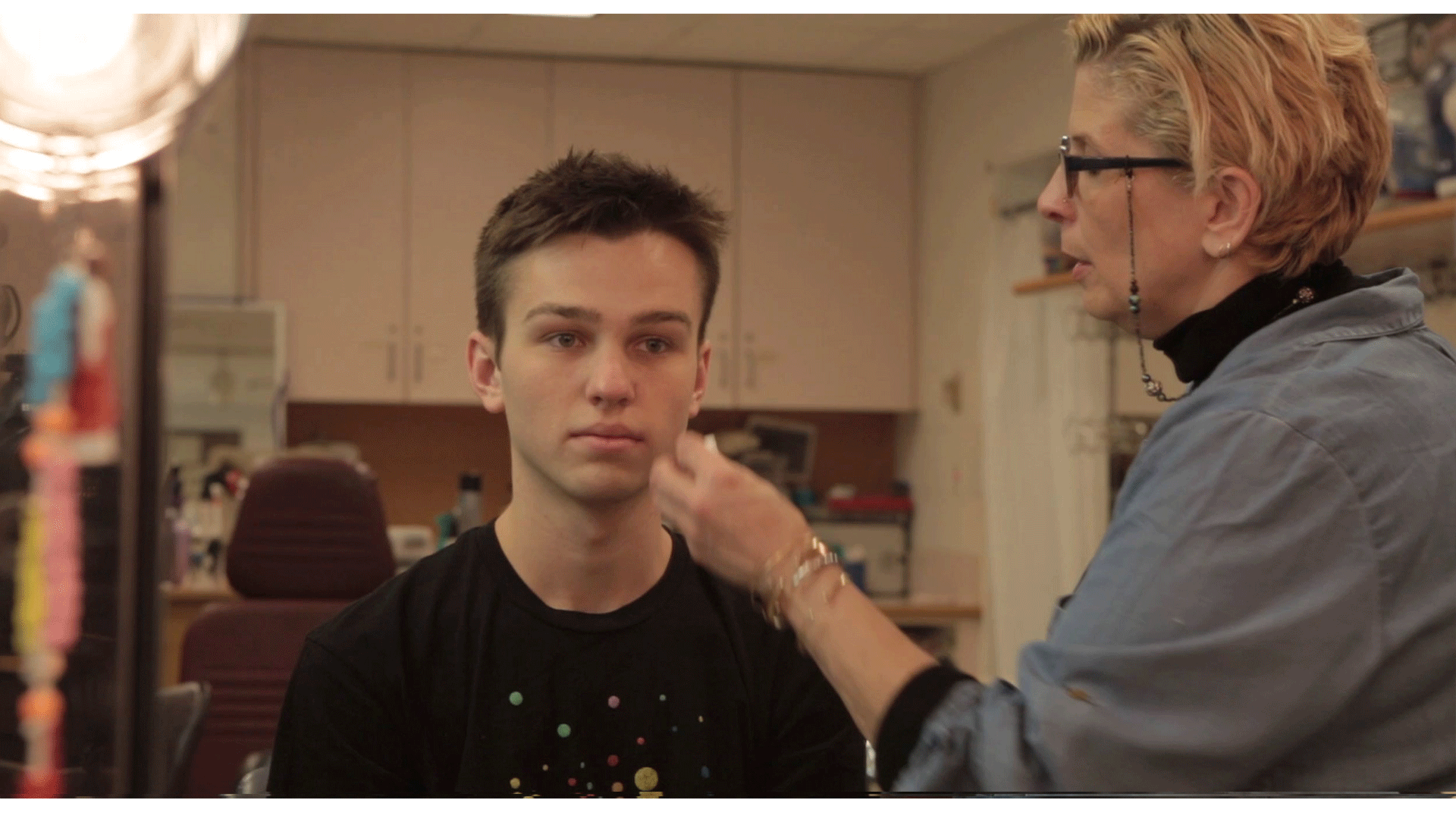 by Andrew Higley/UC Creative Services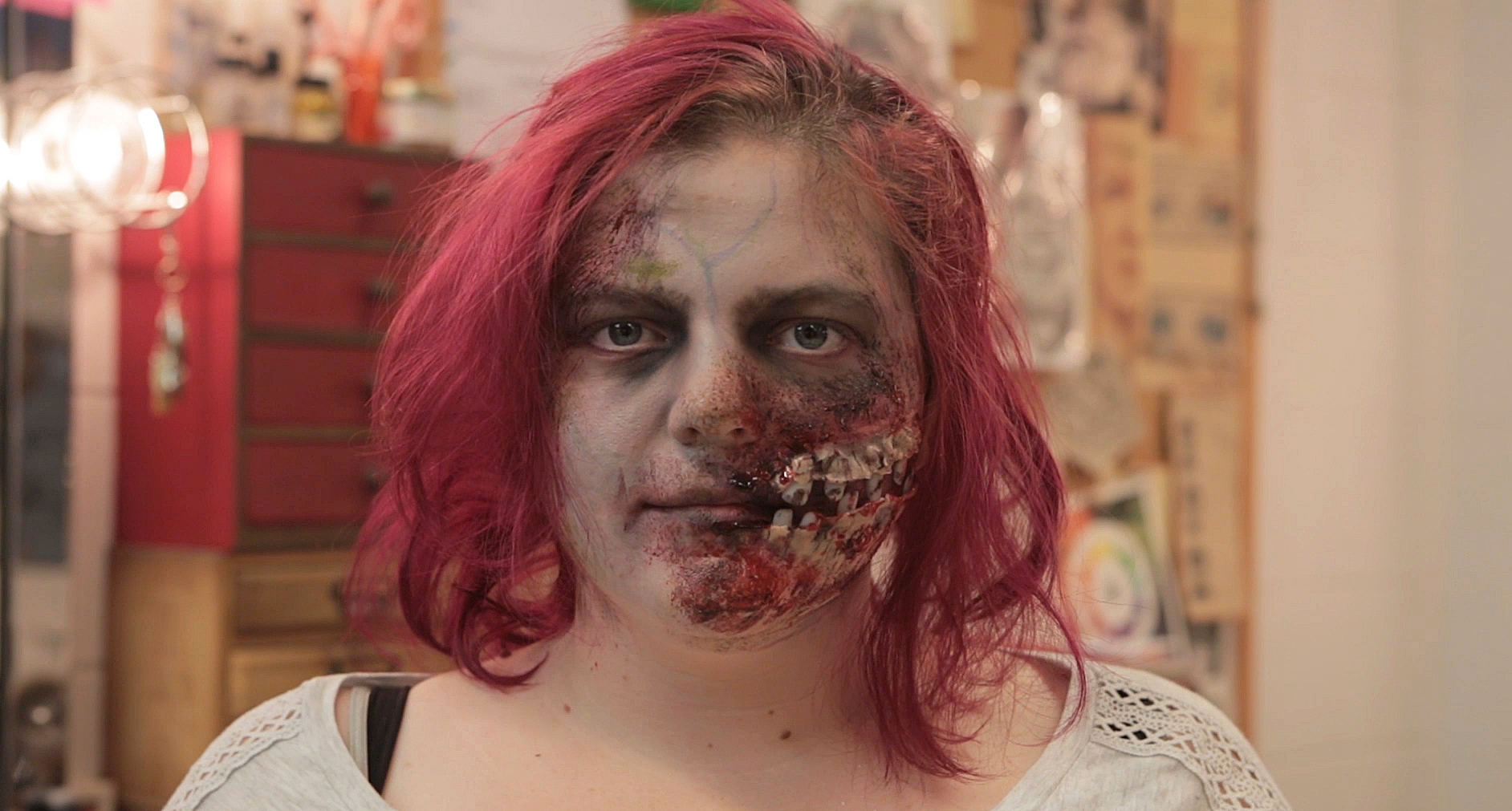 Get in the Spirit with Pro-Caliber DIY Halloween Makeup
Halloween is nearly here, and if any college knows how to get into the spirit, it's the College-Conservatory of Music. After all, it wasn't long ago that CCM opened its Studio Series with "Carrie: The Musical," a rock 'n' roll adaptation of Stephen King's classic horror novel "Carrie," and performed the twisted fairy tale "Into the Woods." And here's further evidence that CCM is loaded with seasonal inspiration. Kelly Yurko, associate professor of make-up and wig design, guides you through a series of do-it-yourself monster makeovers to give your Halloween costume star quality. Graduates of CCM's rare MFA in Make-Up and Wig Construction and Design program have gone on to work with national touring shows, popular TV programs and independent and commercial film companies.
Video/Andrew Higley/UC Creative Services
Video/Andrew Higley/UC Creative Services
Video/Andrew Higley/UC Creative Services
Let Your Freak Flag Fly ... If You Dare
Gary Vaughn, an associate professor of English, explores themes of the popular TV show "American Horror Story: Freak Show" and finds the irresistibly voyeuristic appeal of the grotesque and horrifying often leads to self-reflection. In other words, no one escapes the monster within.
There's Nothing Dumb about Dumbledore
It wouldn't take a philosopher – or a wizard – much thought to discern why a class on the philosophy of Harry Potter would be popular. Thomas Polger, a professor of philosophy, leverages the appeal of the fictional boy wizard to add a little magic to his Philosophical Themes at Hogwarts class.
How Bad-Luck Beliefs Actually Do Us Some Good
Culture expert Rebecca Borah, an associate professor of English and comparative literature, has studied the staying power of superstitions such as Friday the 13th and shares insight into the good intentions behind their origins.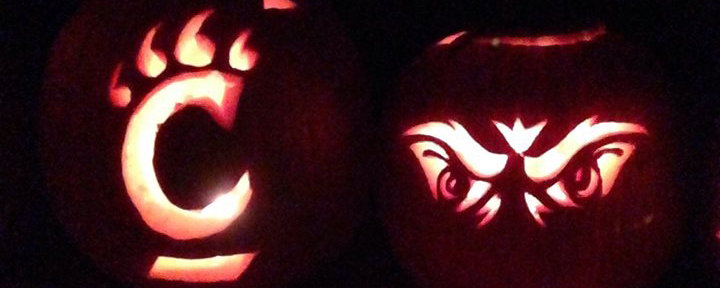 Jack-O'-Lanterns with a UC Twist
The annual Bearcats Pumpkin Carving Contest is a relatively new tradition on campus. This year's social media-influenced contest runs through Oct. 29. Post a picture of your Bearcats-themed pumpkin using the hashtag #BearcatsPumpkin for a chance to win great Bearcats prizes. Find some inspiration from contest winners in 2013 and 2014 before you start carving your own creation.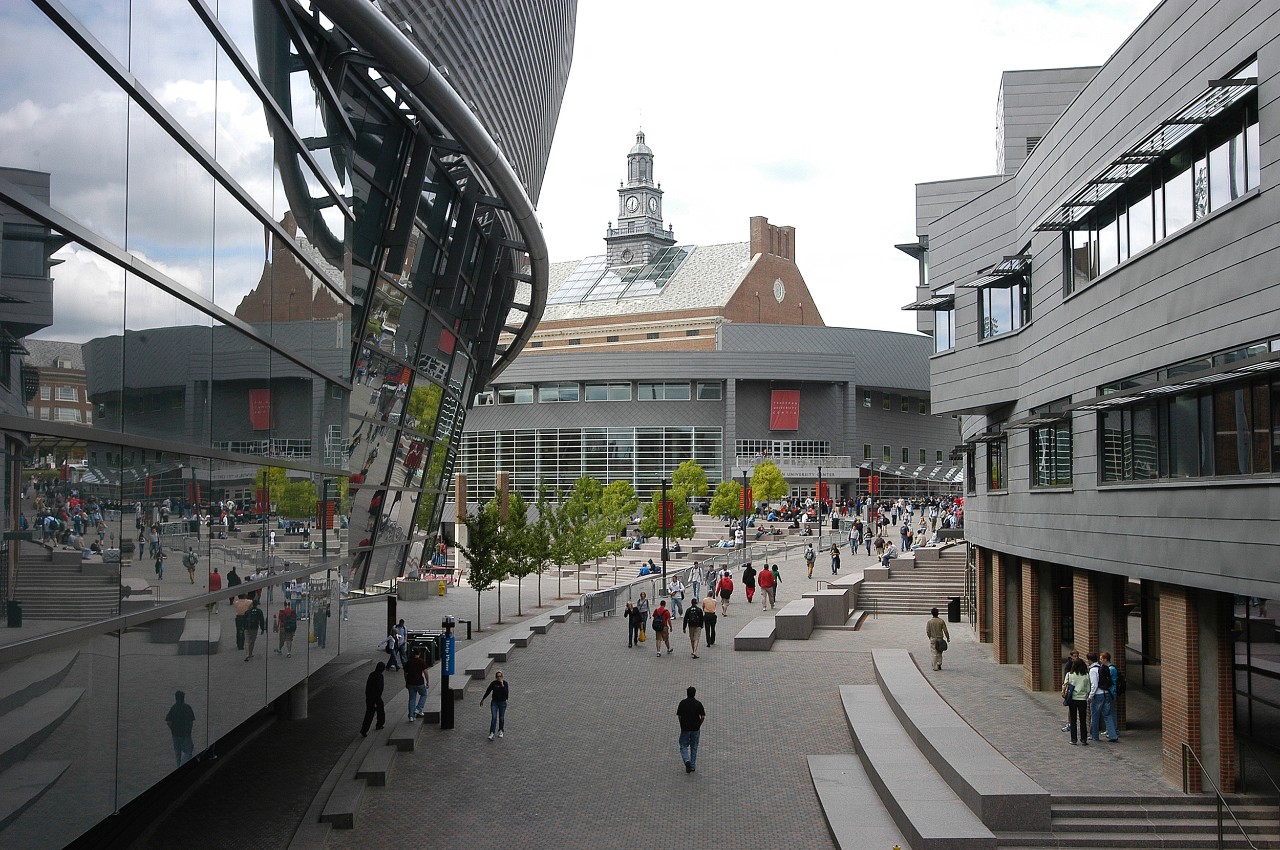 Additional credits: Photos were provided by Joseph Fuqua II, Andrew Higley and Lisa Ventre. Additional written content was provided by John Bach, Dawn Fuller, M.B. Reilly and Rachel Richardson. Additional digital content was provided by Kathy Bohlen, Ben Gardner and Rebecca Sylvester.



Tom Robinette
Tom is a public information officer with the University of Cincinnati and a contributor to UC Magazine. He is a former daily newspaper editor and an alumnus of Kent State University's nationally accredited School of Journalism and Mass Communication.
513-556-1825, tom.robinette@uc.edu