Today, Down the Drive is a popular cheer led by the band and cheerleaders. On game days, the band plays its signature cadence as they march down the drive, Corry Boulevard, toward Nippert Stadium.
The football crowd has adopted and embraced the cheer portion – rolling their arms, yelling "Oooo" a few times and ending with a loud "U-C" with arms shoved up into a "U" (like a touchdown call) and then arms stretched out to the left into a "C." The cheer and the music go back decades, probably to the late 1960s.
The original author or authors of the UC Band music is open to debate. In fact, UC Magazine heard from several past band members with varying versions of the story after we originally wrote about it. One band alumnus says it was conjured up over a few beers at the Pickle Barrel, a bar next to DuBois Bookstore. Another recalls that the cadence was more thoughtfully written down and presented after an evening's rehearsal in Nippert Stadium. There are likely others.
The music for Down the Drive has only one element that is certain — change. The music has been altered, adjusted, modified, refashioned, reworked, added to and, after nearly 50 years, somehow became what is heard today. The addition of the "U-C" came later, as the band used to line up in the CCM garage — which turned out to be an excellent echo chamber.
One other thing is certain—despite the debate over how it got here, Down the Drive remains as powerful a tradition today as it was decades ago.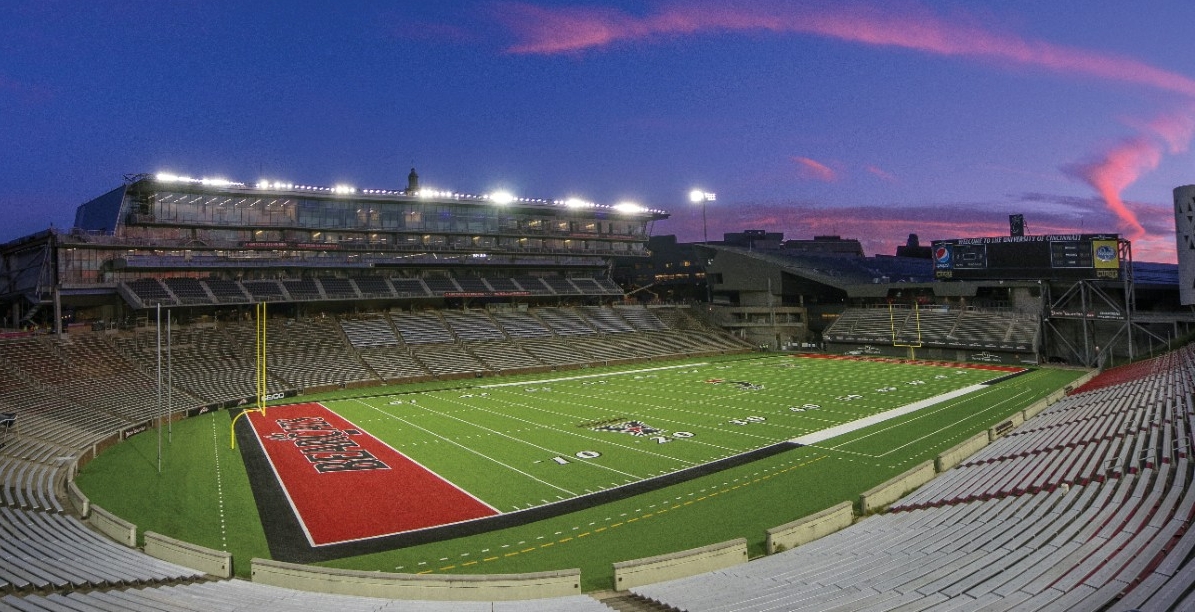 Game time is 4:30 p.m. Saturday, Oct. 24, 2015.

For the first time since Nippert Stadium closed in December 2013, Bearcats fans are getting a glimpse of the renovated and expanded version of the 100-year-old venue.
The new 115,000-square-foot West Pavilion spans roughly half of the stadium, one of America's most historic college football sites. The five-story, long and narrow glass-enclosed sliver of a facility introduces the program's first true premium seating, club spaces and high-end press facilities.
The pavilion is the most notable element of an $86 million renovation and expansion of Nippert that includes more restrooms, expanded concession options and enhanced traffic flow.
For alumni, "homecoming" conjures feelings of familiarity and nostalgia — and perhaps some curiosity about people and places that significantly influenced their lives.
"Homecoming is a collective celebration for all Bearcats, yet also a very personal experience for each alumnus," said Jennifer Heisey, A&S '97, the executive director of the UC Alumni Association and vice president of alumni relations for the UC Foundation. "We invite all alumni and friends to return, reconnect and consider how their UC relationships have shaped their lives."
This year, there is a literal meaning to "homecoming" because the Bearcats — both the football team and fans — return to campus and the home field for the first time since 2013.
Top 10 reasons to come back for Homecoming

1. The "new" Nippert
This fall, we're coming home to the newly renovated and expanded Nippert Stadium on the 100th anniversary of its original construction.
2. The Bearcats Blitz is back
The official UC Alumni Association tailgate returns to the Russell C. Myers Alumni Center. There's no better way to get game-ready.
3. Take a "Bearcat selfie"
Just you and the big guy. It makes a great profile pic.
4. The parade of timeless tradition
The annual Homecoming parade has it all — from President Santa Ono and Lucy the Bearcat (straight from the Cincinnati Zoo) to the Homecoming court, floats and bands.
5. Meet up with old friends, make new ones
Mix cherished memories with new experiences with your Bearcat family.
6. Cincinnati favorites
Join football coach Tommy Tuberville at the official Homecoming kickoff party the night before the game and bring an appetite for your favorite Cincy dishes — Skyline, Graeter's and more.
7. Onward to victory
A big turnout usually means a big win for one of college football's most exciting teams. Fill Nippert. #BeatUConn
8. Snap to it!
If you Snapchat, you'll want to try the customized UC geofilters.
9. Red is the new black
Homecoming has a "Ring of Red" theme. Fill Nippert with a sea of red. Get some Bearcat gear from Under Armour, the new official outfitter for UC athletics.
10. Revisit the #HottestCollegeinAmerica
There's plenty to see and do throughout UC's acclaimed campus and the transformed neighborhood.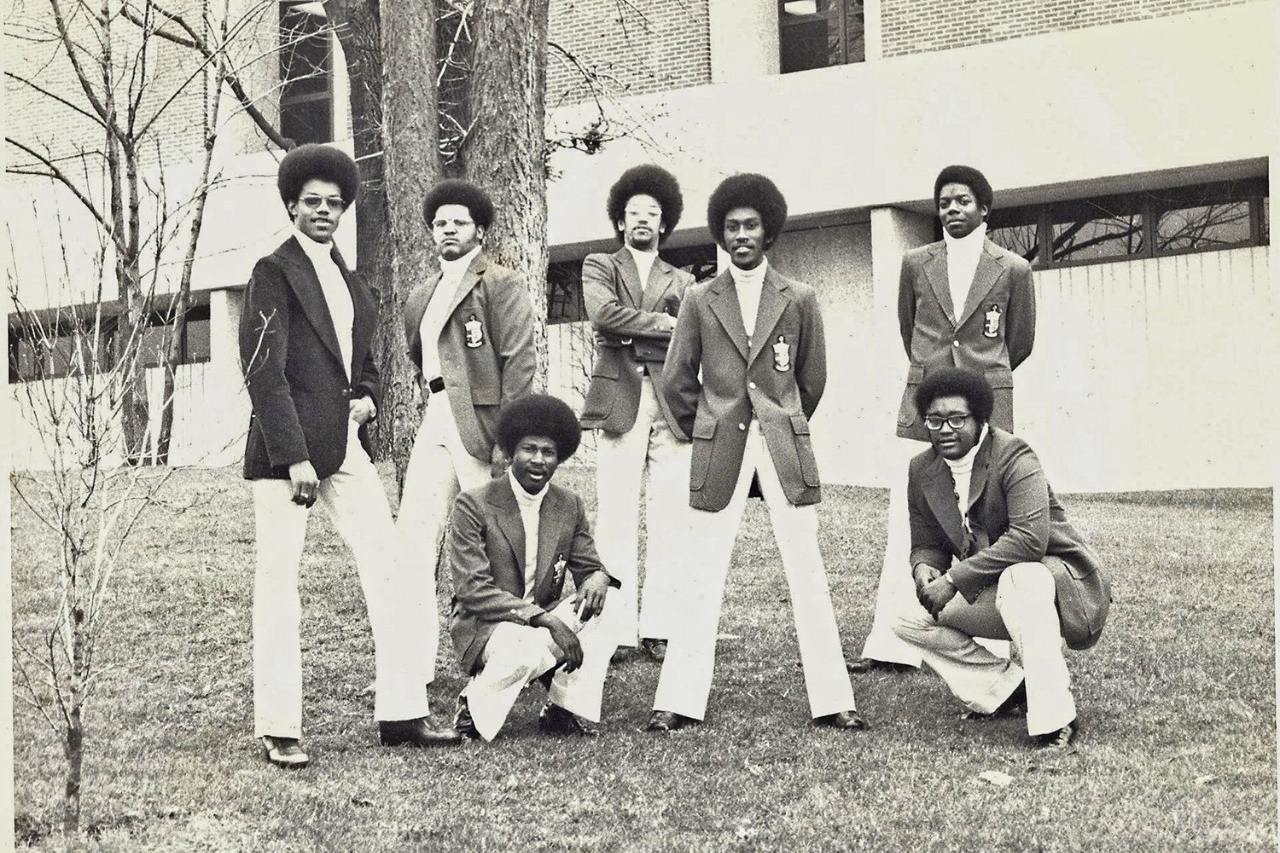 When the brothers of Kappa Alpha Psi held an emotional reunion in May to mark the 75th anniversary of the establishment of one of UC's first black fraternities, the gathering commemorated an organization with a reputation for changing lives.
Oscar Britton, Ed '65, recalls the opportunities that arose through his fraternal experience, including an eye- opening introduction to Kappa's UC chapter. He was one of four pledges asked to the fraternity house that stood near the site of today's Russell C. Myers Alumni Center.
"We sat in suits and ties on the living room floor, blindfolded and back-to-back, symbolically supporting each other," Britton says. "When we removed our blindfolds, on my left was Bill Russell, to my right Wilt Chamberlain. Nearby were other National Basketball Association greats Sam Jones, K.C. Jones, Bob Boozer and Walt Hazzard, along with UC's own Oscar Robertson, George Wilson and Tom Thacker. They all welcomed us into the fraternity."
Despite the first impressions created by those basketball greats, Kappa's message had little to do with athletics and everything to do with being well-rounded young men who combined all-around achievement with honor and dignity at a time when those traits provided a strong and lasting currency for young African-Americans.
"We internalized the importance of meeting the benchmark set by other Greek organizations — to show that we brought the academic capacity to survive and excel and the desire to pass that standard along to our brothers," says Britton. "We knew we must take advantage of our opportunity to achieve in the classroom, in our relationships, in our civic engagement — to illustrate we were of equal caliber and high purpose."
In the 1970s, Britton imparted those principles to the next generation as UC's first African-American residence hall counselor. He helped turn around a Calhoun Hall culture riddled with indifference, largely by guiding at-risk youngsters to the structure and purpose of Greek life, including Kappa Alpha Psi.
"Fraternities are 'blended brothers,'" Britton says. "Members all around the world stay connected, collectively build a powerful bond and celebrate the effort and personal sacrifices necessary in the quest for extraordinary achievement."
Notable members of Kappa Alpha Psi
Ernest Brown, Ed '75, Kappa Alpha Psi national director
Lawrence Hawkins, Ed '42, M (Ed) '51, D (Ed) '70, UC's first African-American dean
Lewis Johnson, Univ '86, Bearcats track star, sportscaster
Oscar Robertson, Bus '60, HonDoc '07, basketball great
Donald Spencer, M (Ed) '40, HonDoc '06, civil rights pioneer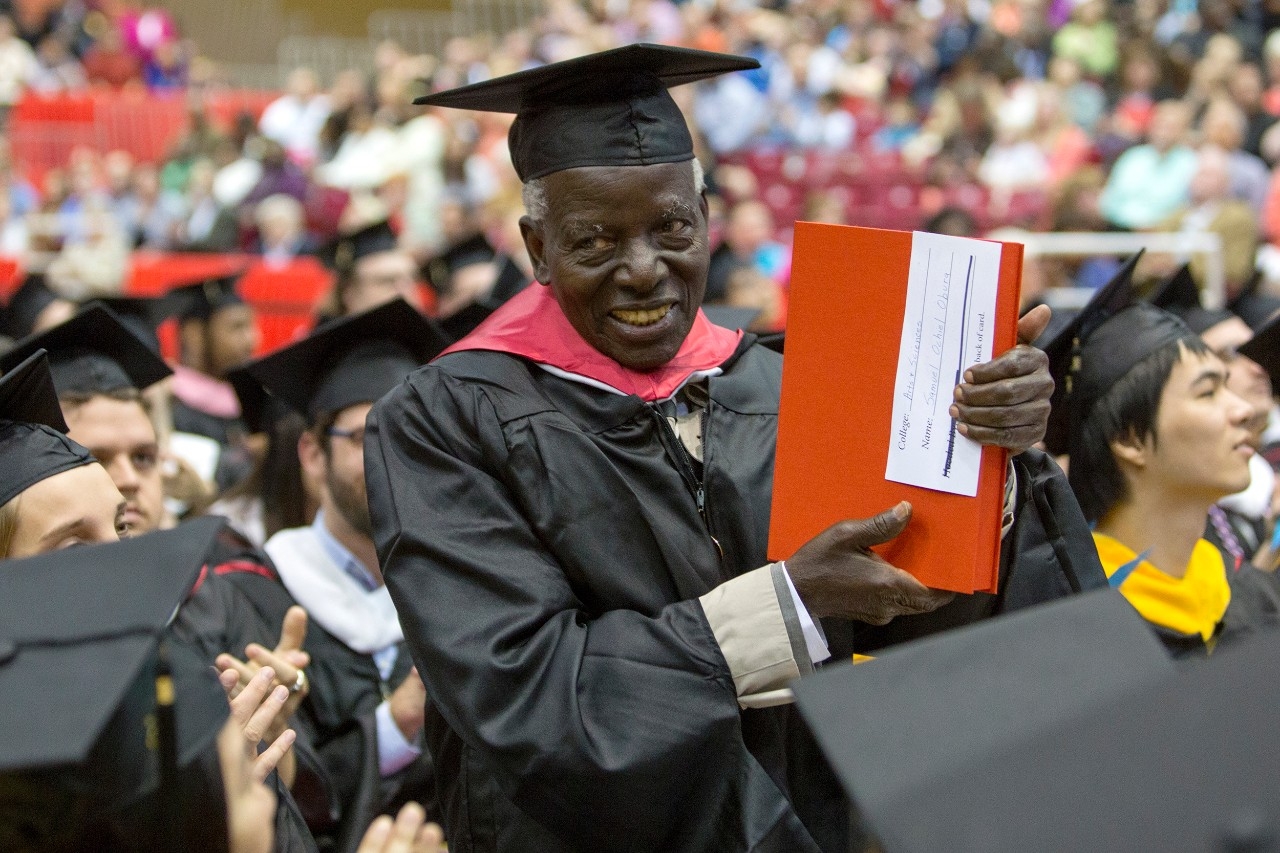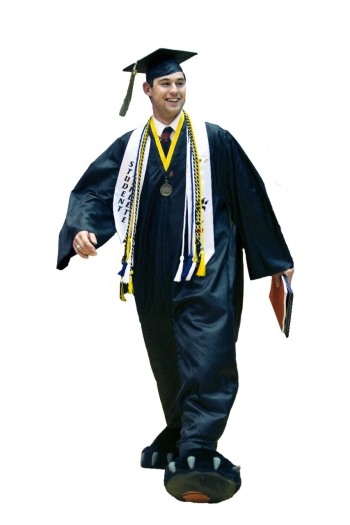 Tommy Ryberg, CAHS '15, struts his Bearcat stuff to receive his diploma. Ryberg served as a mascot all four years. Photo/Andrew Higley
A spry 17-year-old, a wizened 82-year-old and a former mascot were among those who walked in UC spring commencement exercises.
The 17-year-old, Ismail Gunacar, is the second youngest to ever earn a University of Cincinnati bachelor's degree, next to Darwin Turner who graduated at 16. Gunacar is the youngest student to receive a bachelor of science — a degree in biochemistry from the McMicken College of Arts and Sciences. He started taking classes at UC when he was 13.
It was a much longer journey for 82-year-old Samuel Ochiel Obura to pick up a copy of his master's thesis — 8,000 miles and 48 years long. A native of Kenya, Obura finished his master's degree requirements in political science in 1967. But he had to cut short his educational pursuits to leave campus and return to Africa or risk losing his ticket to rejoin his wife and children. Obura, then 34, already had spent several years away from his young family to pursue his education. He left in such a rush he was forced to leave behind his thesis, which was sent away to be bound. Obura was presented with a copy of the thesis when he returned to campus to walk with the other graduates.
While creative footwear is common during graduation ceremonies, one student took things way beyond flip-flops or stilettos when Tommy Ryberg, CAHS '15, strutted his Bearcat stuff to get his bachelor's degree during UC's spring ceremonies. Ryberg served as the mascot his entire four years at UC.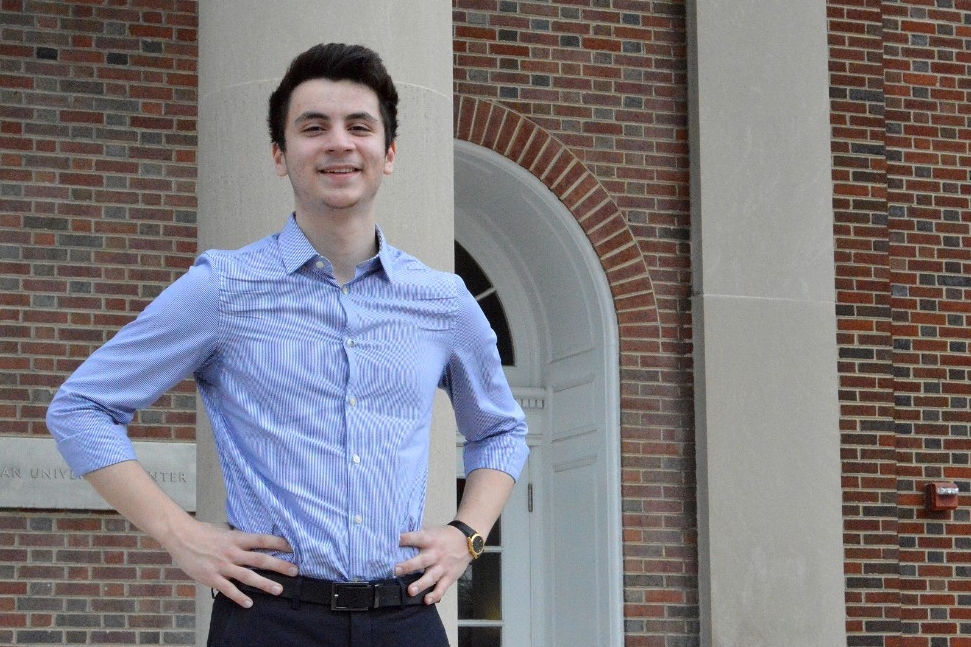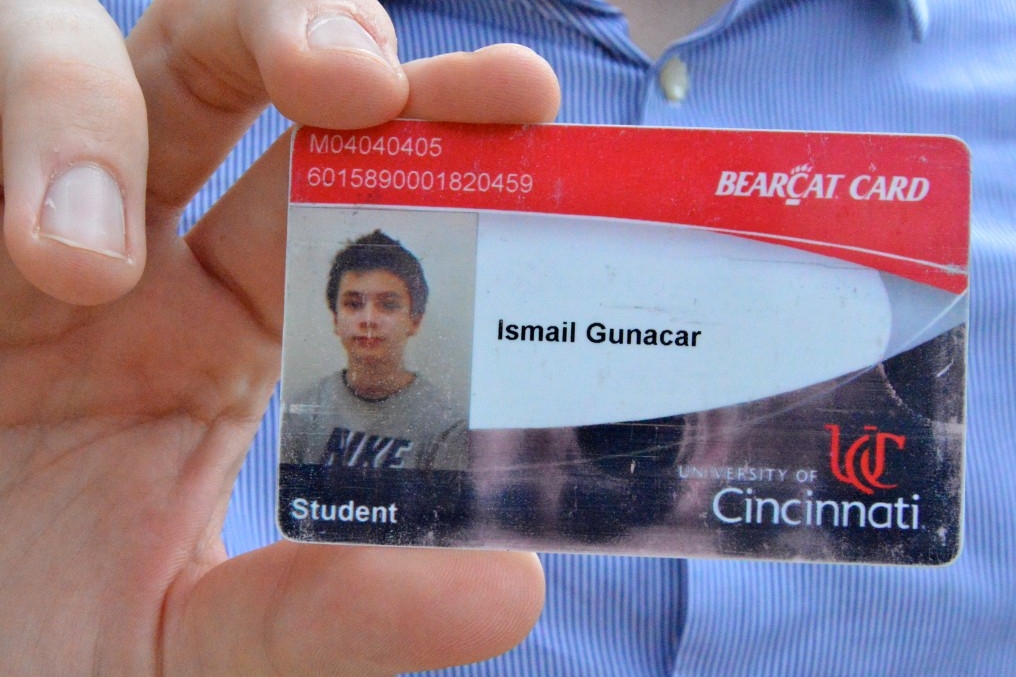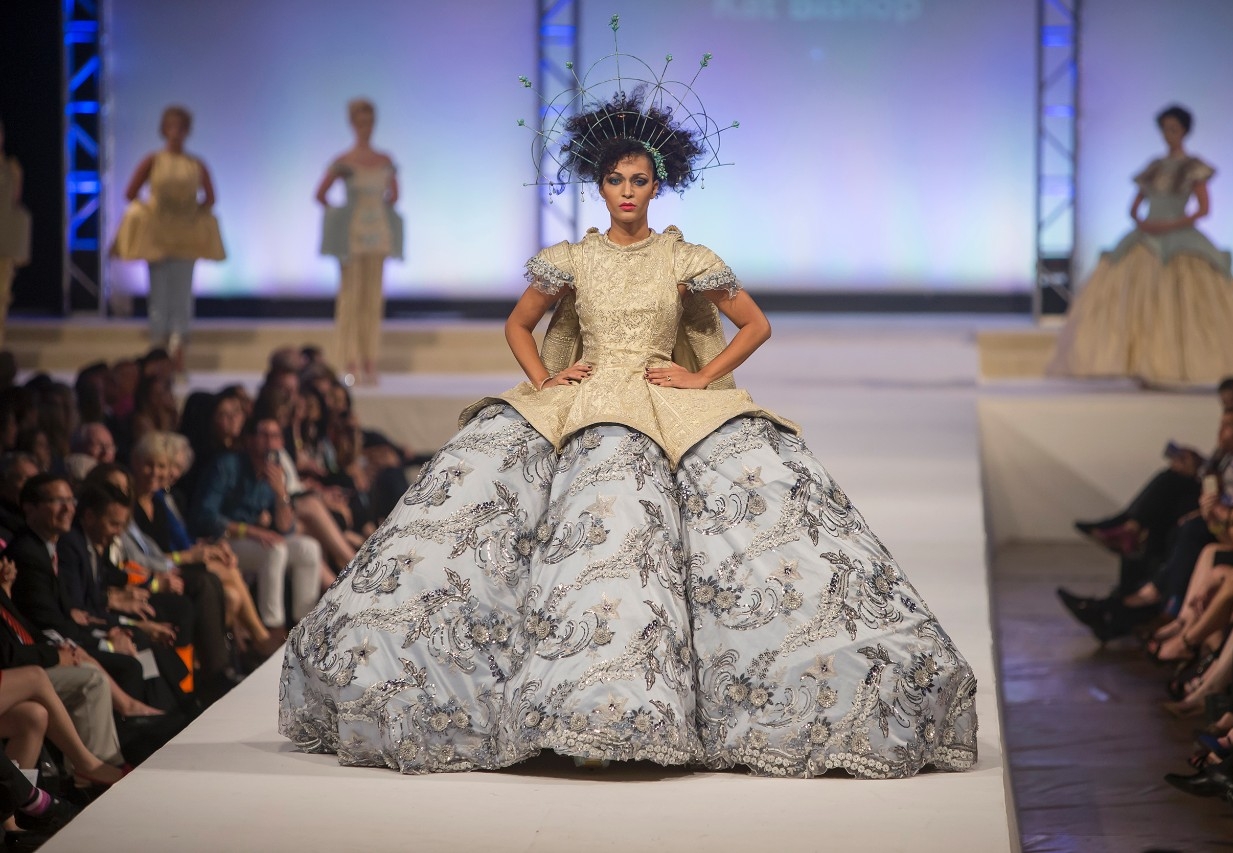 Once a year, the University of Cincinnati's College of Design, Architecture, Art, and Planning hosts a fashion show — the culmination of five years of dedication and tireless work from the graduating seniors in DAAP's fashion design program. The spring event — the 64th annual — drew a sold-out crowd of 1,500 DAAP friends, family and alumni. This year's show also honored professor Margaret Voelker-Ferrier, who retired after 35 years of service.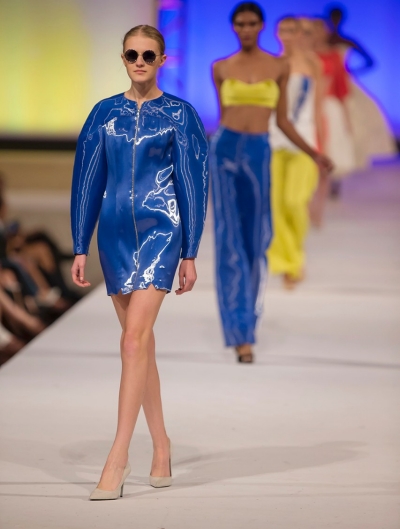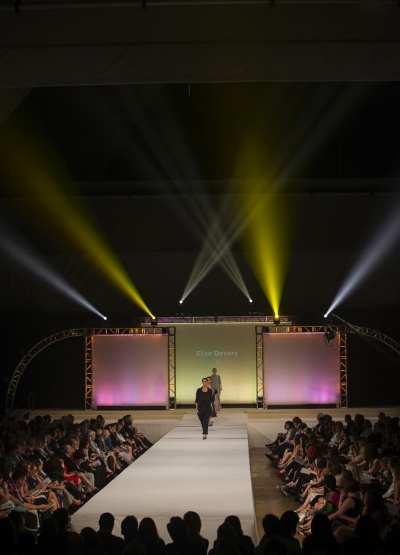 Top fashion designer's collection under wraps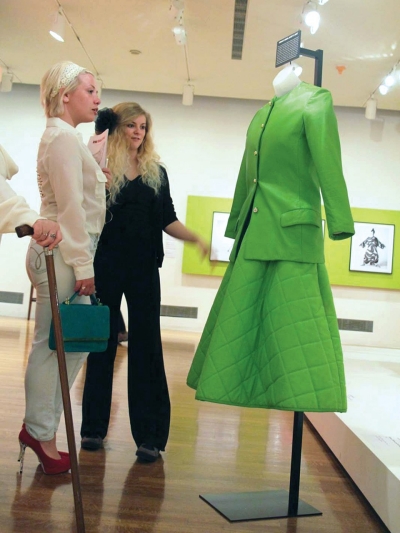 UC is home to more than 200 vintage garments by fashion designer Bonnie Cashin, considered one of the "mothers of American sportswear" and an innovator in "separates." She worked alternately as a costume designer for the stage, then for Seventh Avenue fashion houses, then for Hollywood movies, then back to New York City to make garments and items for Sills and Co. and later Coach.
The Bonnie Cashin pieces are part of a larger historical garments collection in the College of Design, Architecture, Art, and Planning. In a hands-on course, Documenting a Fashion Icon, students use Cashin's pieces to learn about conservation, documentation, exhibition and appreciation of the work.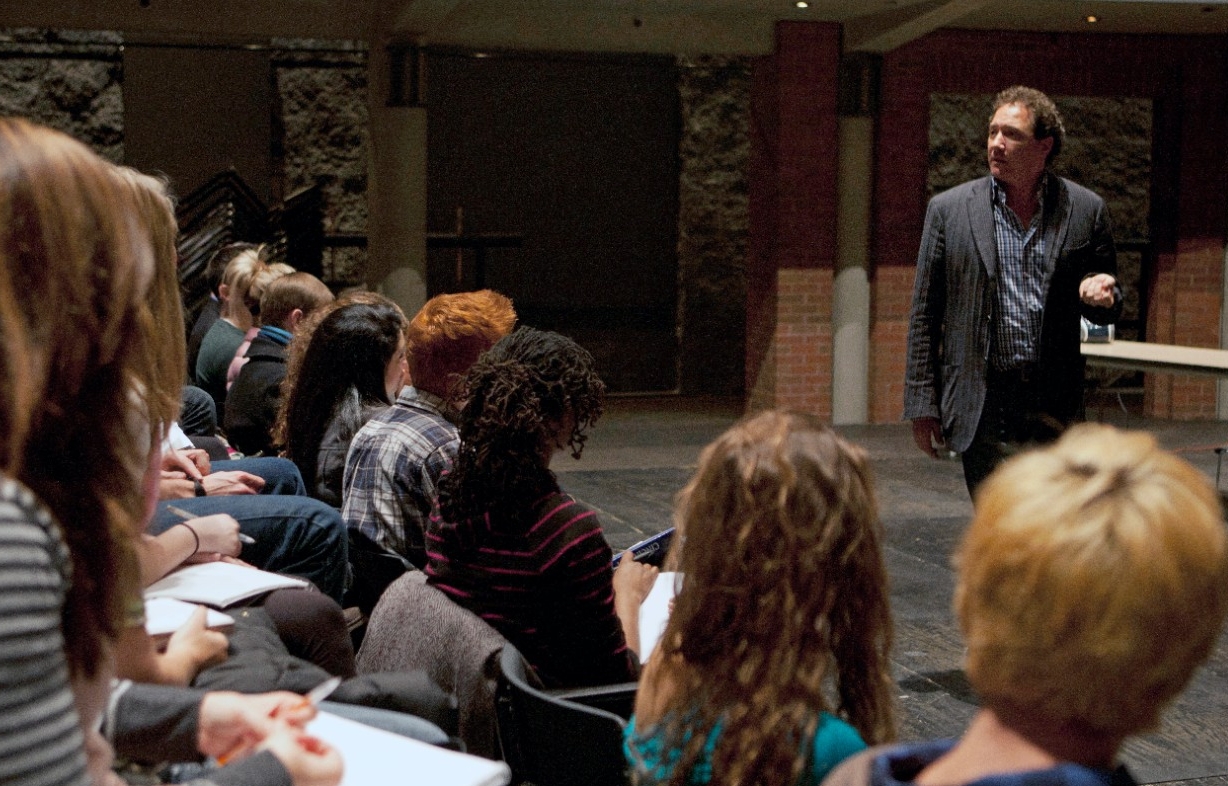 Broadway producer and UC alumnus Kevin McCollum, CCM '84, HonDoc '05, joined CCM's faculty in August as a distinguished visiting professor. The Tony Award-winning producer of "Rent," "Avenue Q" and "In the Heights," McCollum will focus on musical theatre, although his entrepreneurial expertise also will be applied to aspects of auditioning, career development, arts administration and more.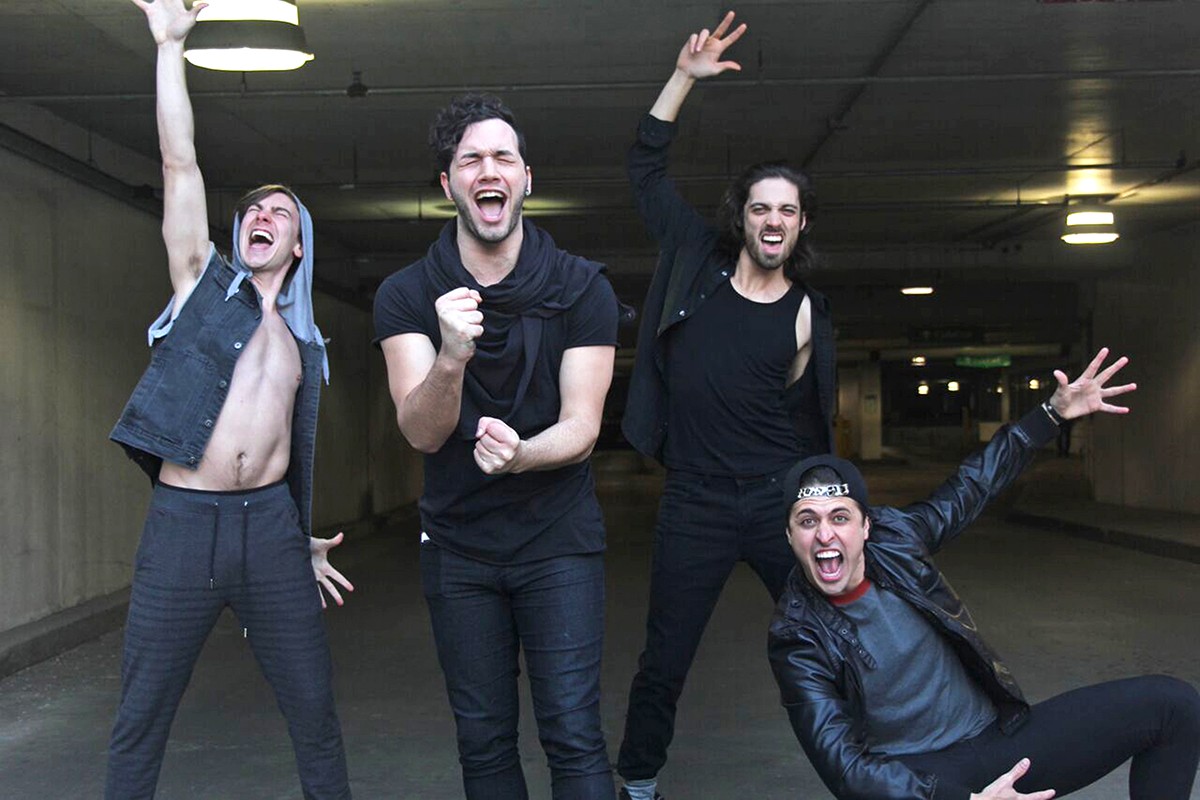 CCM will present the Tony Award-winning musical "American Idiot" as part of its 2015-16 Mainstage Series. This will be the first local production of the acclaimed rock opera. A critical smash on Broadway, "American Idiot" is based on the Grammy Award-winning album of the same name by American punk rock band Green Day. The musical tells the story of disillusioned youths who are forced to choose between freedom and the safety of suburbia. It premiered in 2009 and finished its most recent national tour in 2014. Call the CCM box office at 513-556-4183. Suggested for mature audiences.
CCM Mainstage Series schedule
SEPTEMBER
Pentecost
September 30-October 4
A play of politics and ideas by David Edgar.
OCTOBER
Carousel
October 29-November 1
The classic 1945 Rodgers-Hammerstein musical about carnival barker Billy Bigelow.
NOVEMBER
The Merry Widow
November 19-22
A 20th-century opera about star-crossed lovers and political intrigue in Paris.

FEBRUARY
Ah, Wilderness!
February 11-14
Eugene O'Neill's story of young love and family values.
MARCH
American Idiot
March 3-13
Two-time Tony Award-winning rock musical by the band Green Day.

APRIL
The Cunning Little Vixen
April 8-10
Janáček's opera with three older men trying to connect to their younger days.
Swan Lake
April 22-24
Tchaikovsky's timeless ballet about love and magic.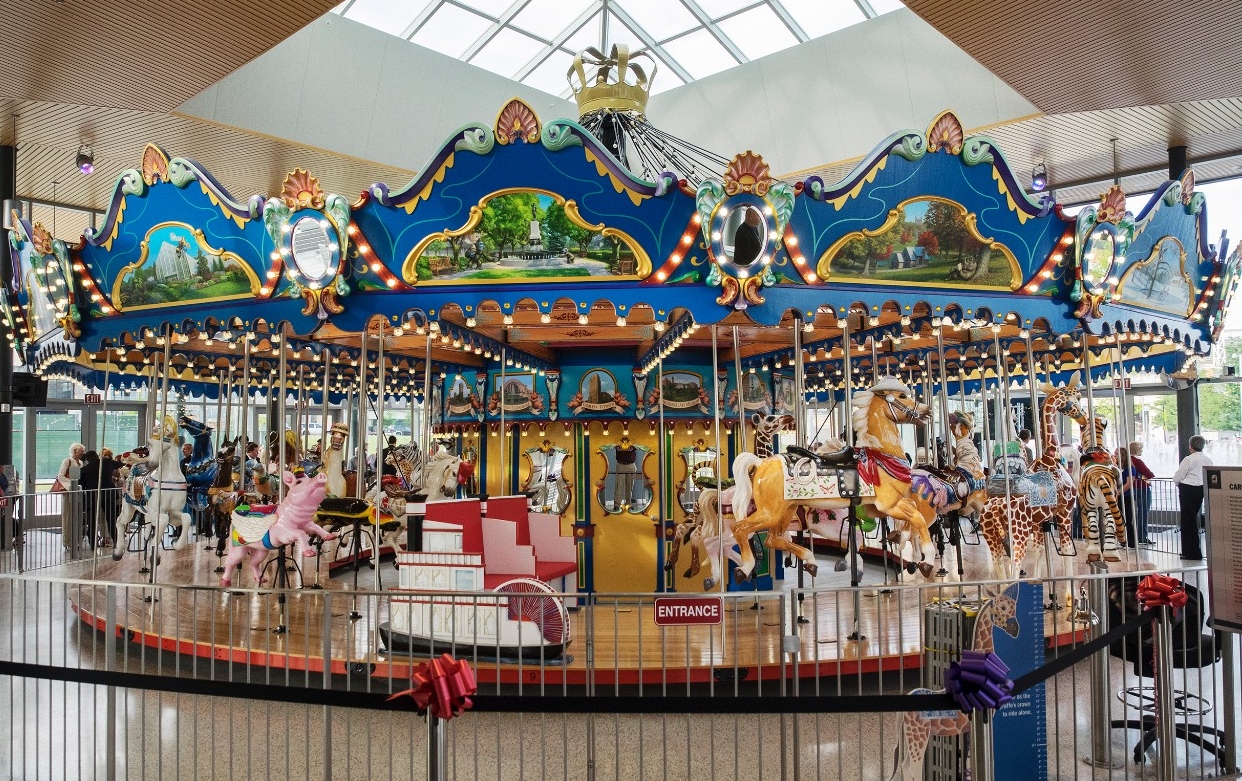 A stag holding a coffee mug. An elephant flying a kite. A raccoon chasing fireflies. All those unusual scenes and more show up in paintings set in Cincinnati parks and dreamed up by UC alum Jonathan Queen, DAAP '01. Queen's fanciful imaginings appear in the works that grace the crown of a carousel in the new Smale Riverfront Park in Cincinnati.
Carol Ann's Carousel opened in the spring and is named for Carol Ann Haile, who donated the funds, along with husband, Ralph Haile Jr., to make the carousel. Cincinnati Parks commissioned Queen to create murals of the various parks throughout the Cincinnati region. He took photographs, studied the landscapes and completed 16 paintings of the parks, including Eden Park, Mount Storm and Ault Park. He just added his touch of whimsy.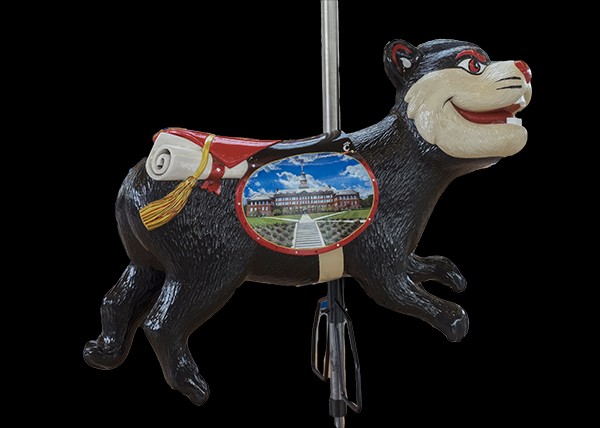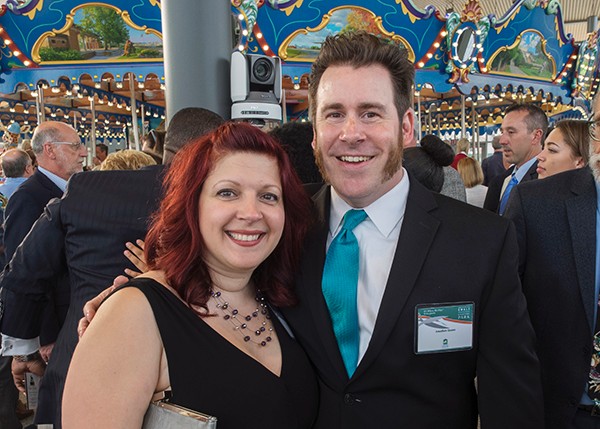 The face of same-sex marriage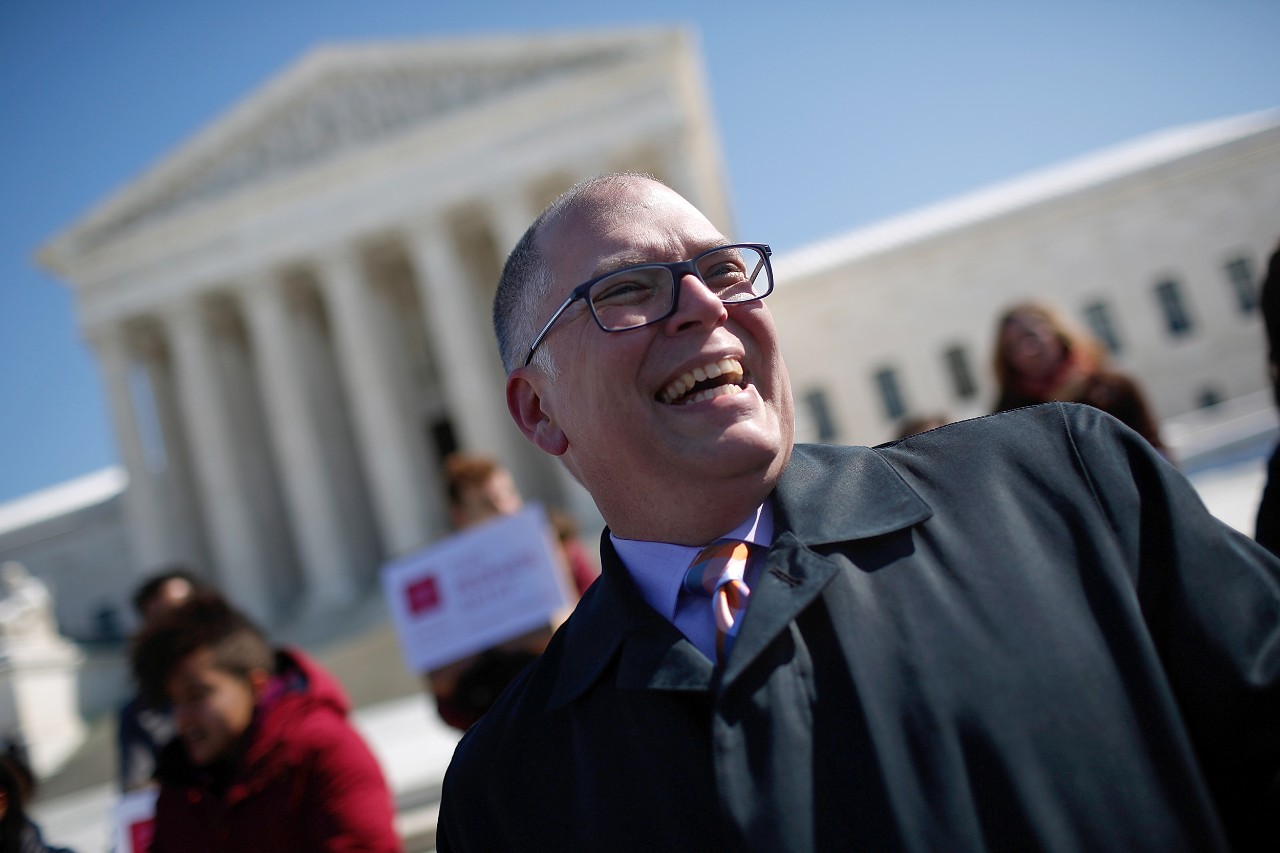 Two UC grads are front and center in a landmark decision by the U.S. Supreme Court. In the case titled Obergefell v. Hodges, the court ruled in June that same-sex couples can marry nationwide, handing gay rights advocates a historic victory. Pictured is UC grad Jim Obergefell, Ed '90, the name behind the case, talking to media on the steps of the court. He and his partner of 21 years, alum John Arthur, Bus '88, had traveled to Maryland to be legally married in 2013 — just months before Arthur died of ALS. Obergefell petitioned the court to have the state of Ohio recognize the marriage on Arthur's death certificate. In the court's opinion, Justice Anthony Kennedy wrote, "As some of the petitioners in these cases demonstrate, marriage embodies a love that may endure even past death. It would misunderstand these men and women to say they disrespect the idea of marriage. Their plea is that they do respect it, respect it so deeply that they seek to find its fulfillment for themselves."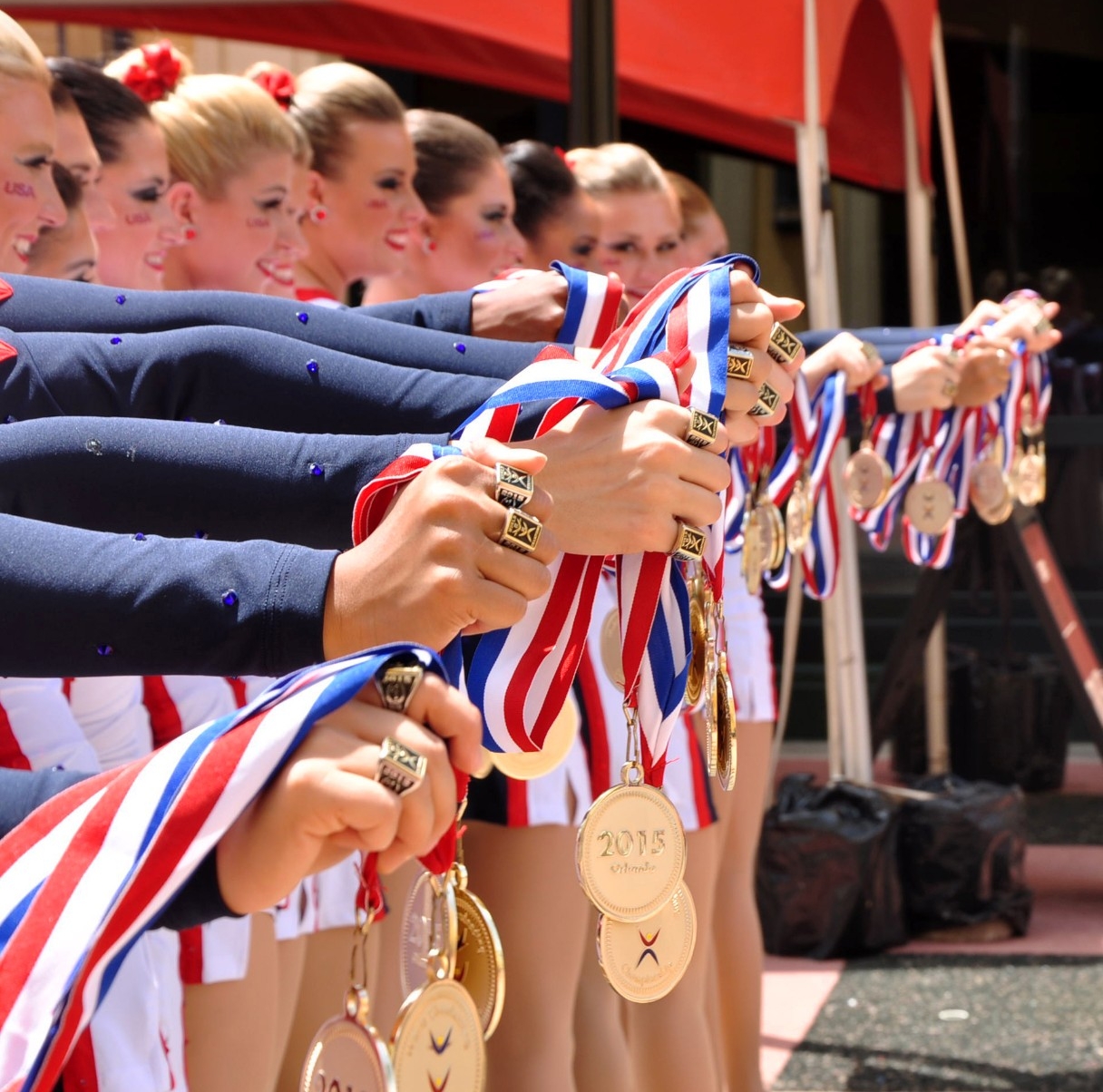 The University of Cincinnati Dance Team represented the United States in an international competition — and took the top prize. The UC Bearcats, in U.S.A. uniforms, won in the "team cheer hip-hop" category in the International Cheer Union contest, held in April at Walt Disney World in Orlando, Fla. The dance team also took the top spot in a hip-hop category in the January competition of the UCA & UDA College Cheerleading and Dance Team National Championships. Holding up the first-place trophy has become somewhat of a common occurrence for UC's dance crew, which has locked up the top spot for hip-hop six times since 2004.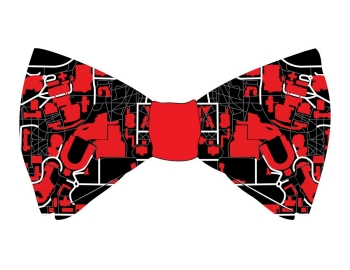 Every year, the fundraising arm of the university, the UC Foundation, hosts a contest that ends in a tie — a bowtie. Through the Bowties for Scholarships student design contest, the foundation challenges UC students to create the best UC-inspired bowtie and scarf pattern. The winning design is professionally produced and given to those who donate $57 or more to the Bowties for Scholarships Fund. Proceeds benefit need-based scholarships for UC students.
Andrew Dunn, a sophomore studying architecture in the UC College of Design, Architecture, Art, and Planning, is the 2015 winner. His design features elements of a campus map in striking red, black and white. Read more about Dunn and get a 2015 bowtie or scarf at uc.edu/bowties.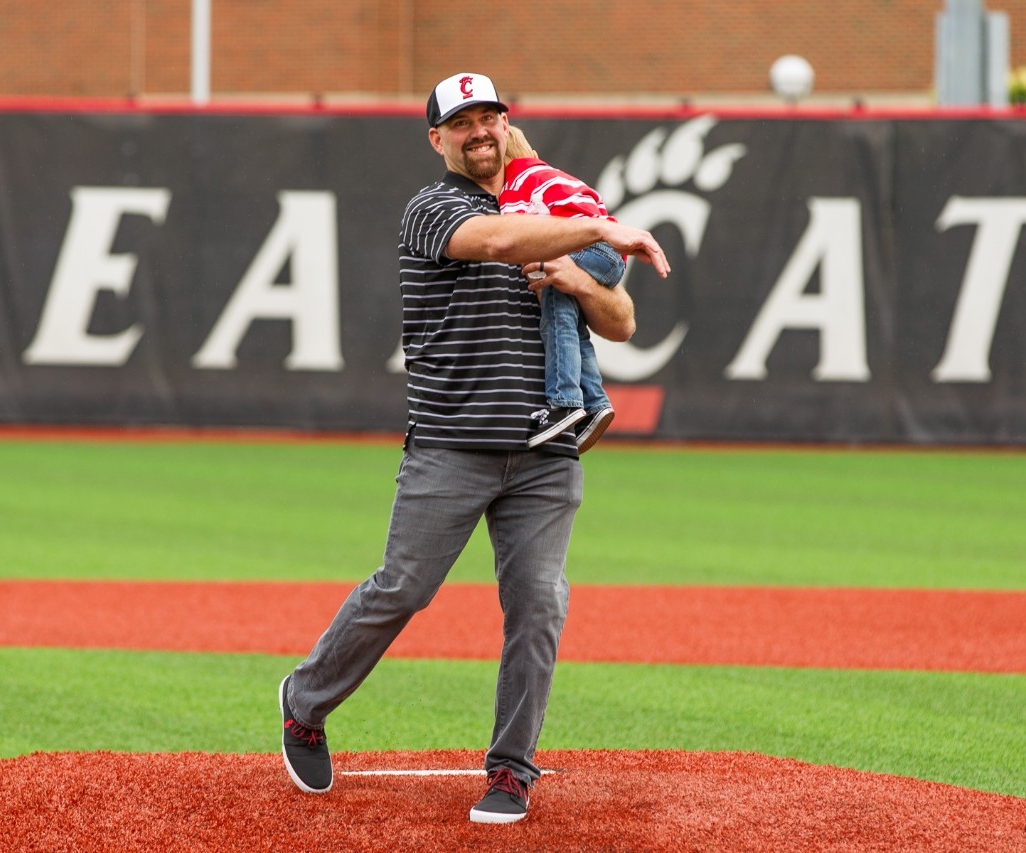 Former major leaguer Kevin Youkilis returned to UC in May to celebrate his retirement from baseball and see his Bearcats number (No. 36) retired.
Youkilis played at UC from 1998-2001 and was drafted by the Boston Red Sox in the eighth round. He made his debut for Boston in 2004 and won World Series rings with the Red Sox in both '04 and '07. In 2008, he hit .312 with 43 doubles, 29 home runs and 115 RBI.
Youkilis is only the third baseball legend in UC history to have his number retired, behind coaching greats Glenn Sample and Ed Jucker.
Ironically, Youkilis is now a part-time assistant with the Chicago Cubs, the same team that drafted this year's Bearcats baseball star. The Cubs picked up junior Ian Happ in the first round, a first for any UC baseball player. Happ, a switch-hitter who can play second base or the outfield, was a semifinalist for the Golden Spikes Award, given to the top amateur baseball player in the country.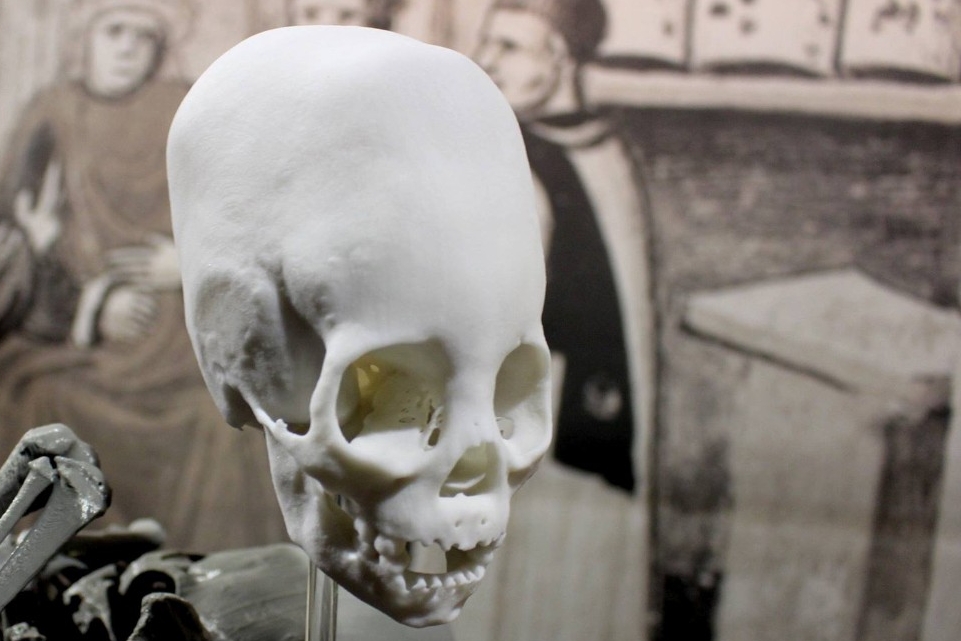 A 500-year-old Peruvian child's mummy received a virtual autopsy while in Cincinnati as part of the "Mummies of the World" exhibition at the Cincinnati Museum Center. Medical images and a 3-D print revealed new information about the little girl who was 2 or 3 years of age. The 3-D print of the skull (on display at the museum below) was courtesy of the UC College of Engineering & Applied Science Digital Fabrication Lab. Lab director Sam Antoline aided representatives of the museum center and Cincinnati Children's Hospital Medical Center in creating a scan and three-dimensional print.
Transformative gift for cancer care
UC researchers received a big boost in their fight against the most deadly form of brain cancer, glioblastoma, earlier this year. A $3 million gift from the Anna and Harold Huffman Foundation created an endowed chair and research program at the UC Neuroscience Institute's Brain Tumor Center. David Plas, associate professor in cancer and cell biology and one of the country's most respected researchers, is the first chair holder and says his team can now pursue areas with the potential of being the "home run" in cancer treatment and care. To learn more, visit the UC Foundation website.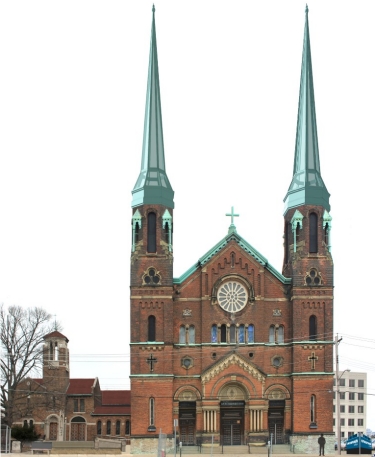 Rendering reveals proposed glass steeples.


An old building very familiar to UC grads young and old — Saint George on Calhoun Street near Vine — will come back to life in 2016 thanks to a very popular and growing church, Crossroads, which has begun an $11 million rehab.
Saint George was originally built as a Roman Catholic church in 1873 by Cincinnati architect Samuel Hannaford, the man behind many iconic buildings such as Music Hall and Cincinnati City Hall. It remained an active church for 120 years, until the archdiocese decided to close it in 1993 because of low attendance. Purchased by the Christian Ministries Center, the imposing structure took on the moniker "Old Saint George" and housed a community and arts center.
After a little more than 10 years, the building was available again and purchased by the Clifton Heights Community Urban Redevelopment Corporation, which explored many avenues for reuse. In 2008, the steeples caught fire and collapsed. It has been empty, unused and missing its steeples ever since.
Crossroads Church began in 1995 and had its first public gathering in a Hyde Park school in 1996. It has since grown to include an enormous facility in Oakley with services and facilities in four other area locations.
Set to open next August, Old Saint George will include a worship and community center, an 800-seat auditorium and a tailored space for outside events. Church leaders plan for the building to remain open to the community seven days a week and will offer free Wi-Fi, complimentary coffee and spaces to gather. The congregation has plans to replace the steeples, as well.
GREEN UC
Be they scrambled, over easy or sunny-side up: The only eggs you can get on the UC campus are now from cage-free hens. UC's Housing and Food Services and Aramark, which provides the food available in the UC-operated dining centers, are offering only cage-free eggs in the shell as well as liquid eggs. Cage-free chickens live in large flocks in barns and can walk around, spread their wings, nest and perch and have better lives than those raised in cages.
A "green" college: The University of Cincinnati is listed as a "green" college in The Princeton Review's "Guide to 353 Green Colleges: 2015 Edition." The test preparation and college admission services company released its annual guide to the most environmentally responsible "green" colleges — those that have "the most exceptional commitments to sustainability based on their academic offerings and career preparation for students, campus policies, initiatives and activities."
Kicking coal: To reduce the university's carbon footprint, the last remaining coal boiler for UC has stopped burning coal and now burns only fuel pellets made from wastepaper and other materials. The pellets are more cost-efficient and much cleaner for the air.
UC issues 'green bonds': UC was the first public university in the United States to issue "green bonds," a relatively new segment of the municipal bond market. The funds support the renovation of Scioto Hall, which has an eco-friendly design. A "green bond" is one in which the proceeds are used to fund environmentally friendly projects, such as ecological construction or initiatives associated with energy efficiency, clean water and more.