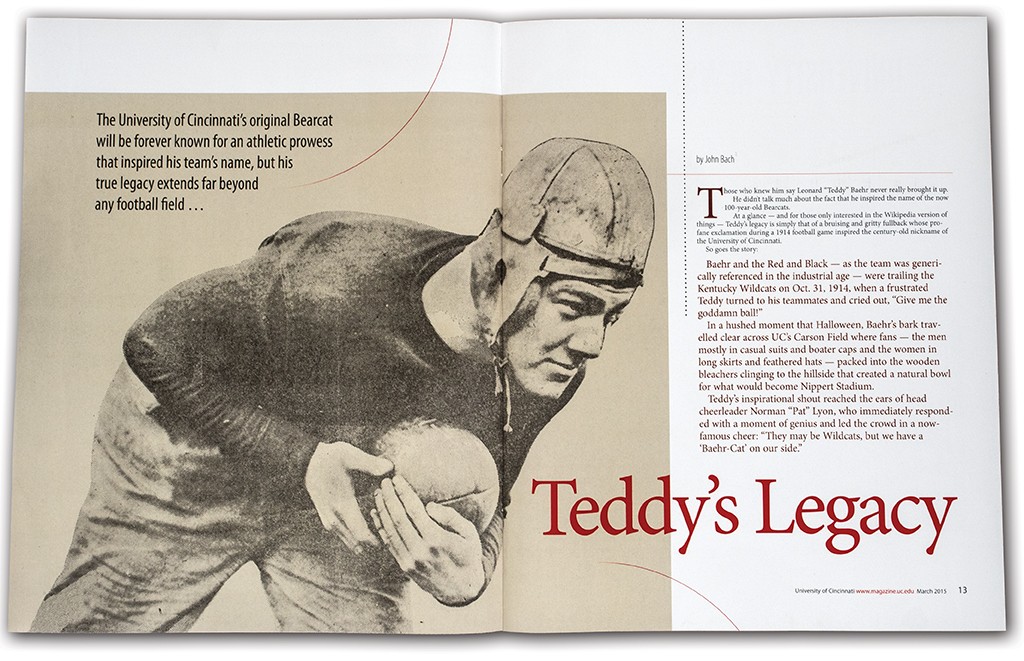 The Original Bearcat: Teddy's Legacy

What a treat to see my Dad's picture on the cover! The article about him was excellent — caught the personality very well, I thought. My compliments to you all — and go Bearcats!
Jane Baehr Robinson
Monroe, Ohio
What a wonderful article. I would call this a "Gooder!" Thank you so very much for taking the time to do all of this.
Lenny Robinson
Teddy Baehr's grandson
I am the youngest of the three daughters [of Leonard Baehr] (born 1953 when Teddy was almost 60). … My four children never met him but heard the stories of my dad and would all love to have a copy of the magazine. Our youngest daughter just started college this past September — and, quite frankly, her friends do not believe that her grandfather would be 122 years old if living! This will be proof! Our oldest child and his wife just had our first grandson, whom they named Leonard.
Marie Baehr
Vice President for Academic Affairs, Coe College
Cedar Rapids, Iowa
Just finished reading your piece on Teddy Baehr. He was my great uncle, and I thought you might be interested to know that his UC legacy is still on campus with his great-great-niece, Leila Swenty. She is currently a student at Arlitt, the preschool on UC's campus in Edwards. Both my husband [Peter Swenty, Bus '05] and I went to UC as did my mom (Uncle Ted's niece), Jane (Glover) Zultoski, A&S '72, and her brother, Hank Glover, Ed '70.
Sarah Zultoski Swenty
Cincinnati, Ohio
What a great issue of UC Magazine. One of his daughters, Betsy Baehr Pierson, is a longtime friend of mine. Occasionally, I could coax her to tell me stories about her father like some of those in the wonderful article.
Allan Bazzoli
A&S '74, M (A&S) '76, MD '80
Gambier, Ohio
I certainly enjoyed the article on "Teddy" Baehr. May I provide a quick story on this fine man that I witnessed firsthand?
This took place at a captain's breakfast on an early Sunday morning in the spring of 1967 at the Hotel Alms. I was never a captain or played any sport at UC but was invited for broadcasting some of the games on the student radio station, WFIB. At one point that morning, Teddy, then 73 years old, pointed at UC's co-captains from the recently completed 1966 season, Jay Bachman and John Parker, and remarked, "I'm to those two what General Grant was to me."
John Perin
CCM '67, M (A&S) '68
Cincinnati, Ohio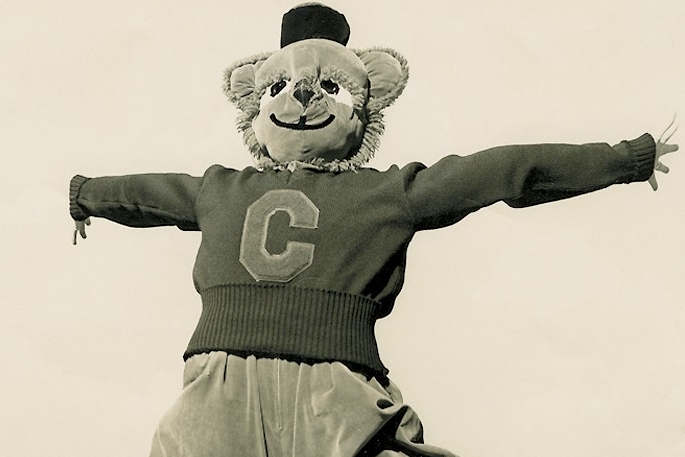 I graduated in 1956 from the College of Nursing and Health, and I don't remember seeing or hearing much about the Bearcat, perhaps because, in those days, nursing students lived and worked at the "old" Cincinnati General Hospital. Occasionally we would have a class on campus. The article was so very interesting about the origin of the name. Thanks for making reading about UC so informative for an 80-year-old!
Jody Simester Bosomworth,
Nur '56
Lexington, Ky.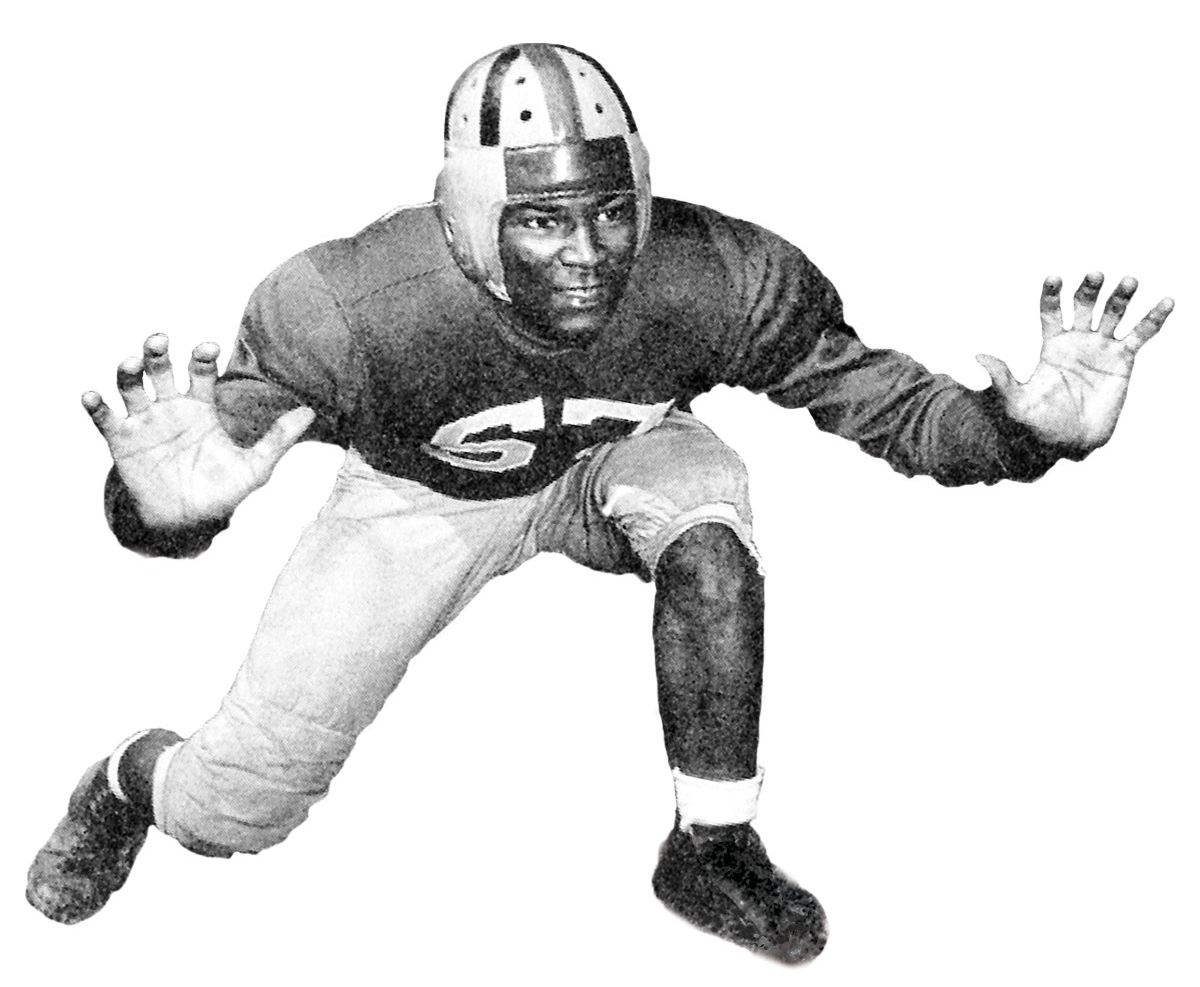 The omission of the 1946 football season from the top UC sports moments may be "glaring" but it is not "totally baffling" [as said in a letter to the editor, UC Magazine, March 2015]. Will Stargel was the outstanding tight end on the team, but he happened to be black and not welcome to play against whites in Texas in the Sun Bowl. So, UC went to Texas without him, a choice with which UC could not be proud of — then or now.
Sidney Weil, Law '50
Cincinnati, Ohio
Editor's note: In 1946, the 8-2 UC football team was invited to the Sun Bowl to play against Virginia Polytechnic in El Paso, Texas, on New Year's Day. The invitation to UC's first-ever bowl game was contingent on leaving star UC player Willard Stargel at home. Stargel was black, and, with Jim Crow laws strongly in force at the time, Texas could stipulate his exclusion. Despite UC President Raymond Walters' position that UC should not accept the invitation, the UC board of directors overruled Walters and accepted the bid. UC went on to win the bowl 18-6, but lost a great deal of credibility in the eyes of the community. Stargel went on to graduate and become one of the most respected teachers and coaches in Cincinnati's public school history. In 2004 Cincinnati's Taft High School named their new facility the Willard R. Stargel Stadium, in honor of their longtime teacher and coach.

More sports memories, correction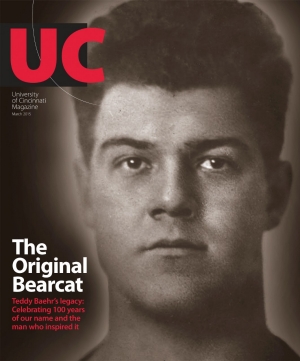 Editor's note: A letter to the editor in the March 2015 UC Magazine from alum Tom Fulks shared some of his favorite Bearcat football memories. We, unfortunately, didn't check the particular dates and players of games he referenced, and many of you wrote to clarify.
The latest issue of the magazine was one of your best. Between my wife and me, we receive five alumni publications, and all the others (including Notre Dame and Ohio State) are substandard to the quality of UC's magazine.
I do have to correct the recollection of Tom Fulks in his letter to the editor. The Jim O'Brien last-minute field goal that won the game for UC came in 1968. The Ernie Kellerman vs. Brig Owens game was in 1963. The '63 Thanksgiving Day game was special for me as it was the first UC game I ever attended. It was so memorable that when we built the new College Football Hall of Fame here in Atlanta, I noted it on my commemorative brick outside the building entrance.
There is an interesting story on the 1968 O'Brien field goal. Prior to the game-winning kick, Miami coach Bo Schembechler called a timeout. This gave O'Brien the opportunity to change from his normal football cleat to his kicking shoe. It's questionable if the nation's leading scorer … would have successfully made the field goal had not the Hall of Fame coach called timeout.
Kent Stephens, CCM '76
Historian/curator
College Football Hall of Fame
Atlanta, Ga.
I suspect I'm not the first person to send a note pointing out the errors in Mr. Fulks' letter [to the editor, March 2015].
Jim O'Brien kicked the game-winning field goal against Miami of Ohio on Saturday, Nov. 23, 1968. O'Brien played football at UC from 1967-1969.
Brig Owens was playing for the NFL's Washington Redskins in 1968. The UC quarterback in 1968 was the late, great Greg Cook. I hate to pile on, sorry for the pun, but Ernie Kellerman, like Brig Owens, was playing in the NFL in 1968.
I was an eighth-grader in 1968 and had the good fortune to see a few Bearcat home games that year. … Jim O'Brien led the country in scoring that year as he also played wide receiver and caught any number of touchdown passes from Greg Cook.
Jim Neidhard
Bus '76, M(Bus) '78
North Bend, Ohio
The latest issue [March 2015] refers to the debut of UC's women's intercollegiate athletics in 1971. While there may be official qualifications to be designated "intercollegiate athletics," back in the 1950s when we women played "half-court basketball," I was part of the women's basketball team that did play other nearby collegiate teams. In fact, we were allowed to use the "men's bus" to go to our games — even though the men strongly objected. How far we have come!
Monta Klappert Huber, Ed '57
Escondido, Calif.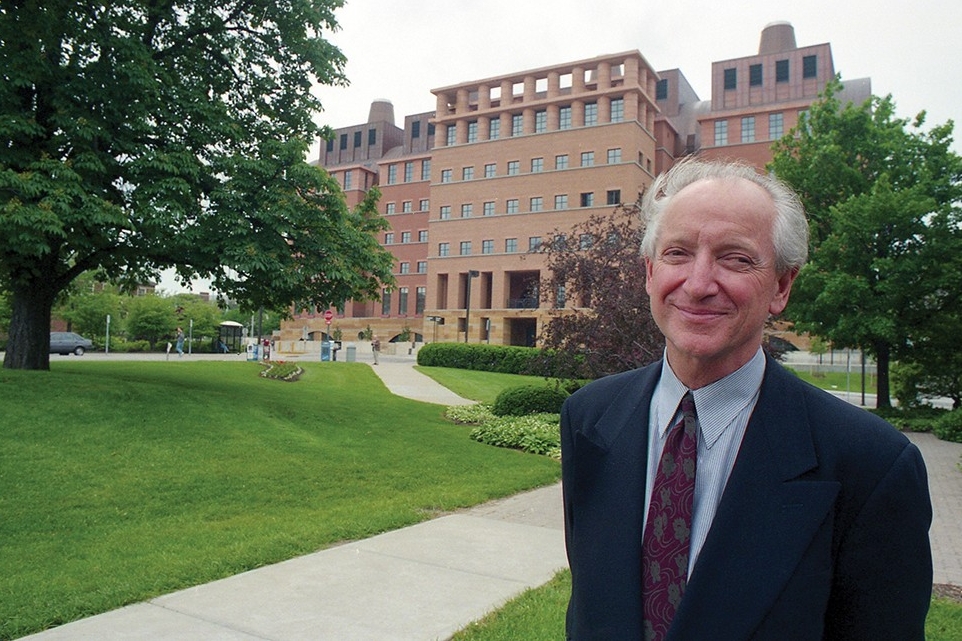 The recent death of internationally known architect Michael Graves brings to mind the many celebrities and Hall of Famers that attended UC in the '50s. Other than Graves, this list included Tony Trabert, Sandy Koufax, Oscar Robertson, Jack Twyman and Tom Wesselmann.
Tony returned to UC in 1954-55 after a stint in the military and became No. 1 in the world after winning the French and U.S. Opens and also Wimbledon. Sandy came to UC in the early '50s to play basketball — he was the leading scorer on the freshman basketball team. Ed Jucker was his basketball coach and also the baseball coach. Sandy also played baseball for UC in 1954 — the Brooklyn Dodgers witnessed his fastball and offered him a bonus, thus ending his promising basketball career. Everyone knows about Oscar in the late '50s. Jack Twyman, elected to the basketball Hall of Fame, was also noted as a humanitarian having taken care of teammate Maurice Stokes who developed paralysis. Tom Wesselmann became one of the top pop artists in the world.
Charles Gravenkemper
A&S '55, MD '59
Seattle, Wash.