UC alumni, professor honor Abe Lincoln, help get him elected
Commemorating 16th president's birthday
University of Cincinnati alumni and a professor have made significant contributions to the success of and the memory of Abraham Lincoln, the country's 16th president, whose birthday was Feb. 12, 1809.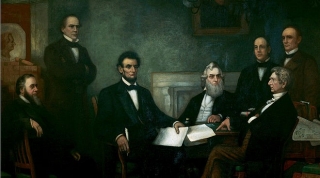 Smith helped Lincoln get elected

Caleb Blood Smith (1808-64), att. UC 1820s, was U.S. Secretary of the Interior under Abraham Lincoln in 1861. He had been influential in securing Lincoln's nomination for the president at the Chicago Republican national convention the year before. He had made a career as an American journalist and newspaper editor. When Smith died in 1864 from ill health, President Lincoln ordered that government buildings be draped in black for two weeks in a sign of mourning.

John Alexander helped create new pennies

In celebration of the 200th anniversary of Lincoln's birth in 2009, UC history professor John Alexander helped the U.S. Mint create four new designs for the reverse side of the penny — each one depicting a different scene from the former president's life. Since 2005, Alexander has served as the U.S. historian for the Citizens Coinage Advisory Committee, which advises the Secretary of Treasury on designs and themes for coins and other medals produced by the U.S. Mint.

"I'm a historian," Alexander said. "I love U.S. history. It's an opportunity for public service, to help make the decisions about these coins that last forever."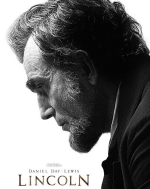 Brad Look helped 'Lincoln' onto silver screen

Emmy-winning makeup artist Brad Look, M (CCM) '88, worked in makeup for two Lincoln movies that were opposing genres. From the purely historic angle, Look was a makeup artist for Steven Spielberg's 2012 movie "Lincoln," starring Daniel Day-Lewis. That same year, he was the special makeup effects artist for the dark fantasy "Abraham Lincoln: Vampire Hunter."

Lincoln's birthday is a legal holiday in the states of Arizona, California, Connecticut, Illinois, Missouri, New Jersey, New York and Indiana. The federal government commemorates it in conjunction with George Washington's birthday for the holiday known as Presidents Day.
LINKS
Posted Feb. 12, 2014.