Mary Poppins history includes Broadway play with UC alumni
Click any photo to enter slideshow.
Fun videos at bottom.
Five alumni in cast of Broadway production, including star Ashley Brown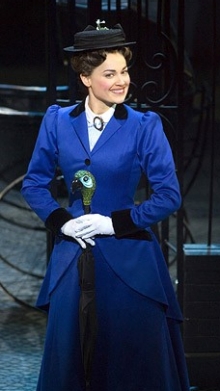 "Saving Mr. Banks" opens in theaters Dec. 20, 2013, to remind us how in 1962 Walt Disney turned the original Mary Poppins into something magical. But its magic continued to grow in the following half a century with each doll, storybook and set of branded building blocks that were created.

Perhaps its biggest spoonful of sugar might have been the 2006 Broadway opening of "Mary Poppins" the musical, starring UC's own Ashley Brown in the title role. In the end, five UC alumni from the College-Conservatory of Music appeared in the cast.

On Broadway, Ashley Brown, CCM '04, was nominated for a Drama Desk Award for her performance as Mary Poppins. The musical won one Tony and was nominated for seven more, including best musical. It also won two Drama Desk Awards and was nominated for five more. Ultimately, the musical won 44 major theatre awards around the globe.

Brown was excited over the play because it contained new songs and new material, giving people a fresh look at a classic. She relates the thrill of playing the famed role on stage: "There are such big shoes to fill to play a role like Mary Poppins. It's such an iconic role.

"When I was first told that I was going to be 'Mary Poppins,' I completely fell down and cried because I was so excited. It's an actor's dream.
"In two and a half years, I have never not seen a standing ovation. People just love it."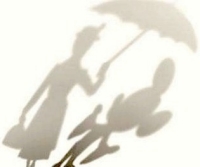 The show will close on March 3, 2014, after a six-and-a-half-year run, more than 2,600 performances and nearly four million audience members. Brown, who created the namesake role, starred for the first two years, left for a hiatus and national tour appearances. She later returned for one more year on Broadway.
Joining Brown on Broadway at various times have been the following College-Conservatory of Music alumni:

After the Broadway show closes, a select group of distinguished high schools have been selected to pilot "Mary Poppins" for the high-school market. Amateur rights are expected to be available in fall 2014.
Alumni helped spread magic through popular national tour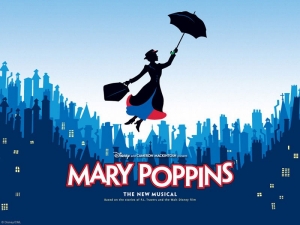 In March 2009, the play launched what would become one of the most successful national tours of recent years, presenting 1,650 performances in 80 cities before more than three million audience members. During the summer of 2013, its four-year-plus run concluded in Alaska.

Appearing in the national US tour were the following CCM alumni:

Kerry Conte, '06
Sean Montgomery, '07
Leeds Hill, '11
Joe Moeller, '11
Garett Hawe, '09
In addition, international productions occurred in the United Kingdom, Holland, Australia, New Zealand, Hungary, Iceland, the Czech Republic, Estonia and in Mexico City, where the first Spanish-language production had a lengthy run.

Photo gallery from 'Mary Poppins' and other musicals on Broadway

Click any photo to enlarge it
and enter into slideshow.

For the 2007 Tony Awards, Ashley and the original cast perform a medly of song and dance numbers, including the new number"Anything Can Happen If You Let It."

---
Visit backstage with Ashley Brown and watch her warm up by singing with her dog.
---
Test yourself: Can you sing this new version of "Supercalifragilisticexpialidocious" with Ashley?
---
page created 12-13