Tennessee Ernie Ford's pea-pick'n heart credited with kicking off 1950s rock 'n' roll era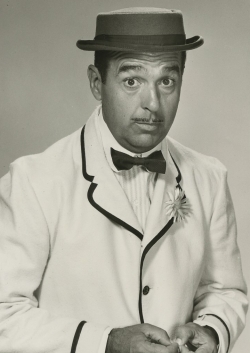 Born in Tennessee in 1919, Tennessee Ernie Ford was simply Ernest Jennings Ford when he entered the Cincinnati Conservatory of Music (now UC's College-Conservatory of Music) in 1939.

Fifty years later, the composer, singer, radio announcer, television host and author had recorded 83 singles and more than 100 albums of country and western, pop and gospel music. He received the Presidential Medal of Freedom in 1984, three stars on the Hollywood Walk of Fame (one each for recording, television and radio), a Grammy for his album "Great Gospel Songs" in 1964 and induction into the Country Music Hall of Fame in 1990, as well as into the Gospel Music Hall of Fame, posthumously, in 1994.

Even today, he is remembered for his booming baritone voice, his Southern twang, his flair for comedy and a mustache that he never shaved. In 1955, he hit the big time when his hit recording of "Sixteen Tons" stayed in the No. 1 slot on the country chart for 10 weeks, then spent eight weeks on the pop chart's No. 1 position, making Ford a crossover star who has been credited with kicking off the rock 'n' roll era of the 1950s.

Before graduating from UC, Ford left for various radio jobs around the country, then he joined the U.S. Army in 1942. A first lieutenant in the Army Air Corps, he served as a bombardier on a B-29 Superfortress, flying missions over Japan.

After the war, Ford moved to California, where he worked at several radio stations. While hosting one early-morning country-music program, he created the colorful personality of "Tennessee Ernie," a wildly exaggerated hillbilly. His character's huge popularity led to Pasadena's KXLA radio hiring him.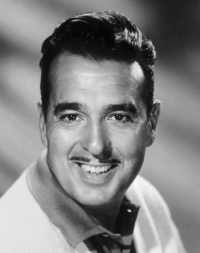 In 1948, Ford signed a contract with Capitol Records and began recording. He also became a local TV star on Southern California's popular "Hometown Jamboree" show, all while continuing the radio program.

In 1949, he got his first No. 1 hit with "Mule Train." In 1950, he sang at the Grand Ole Opry, and in 1953, he became the first country singer to appear at London's prestigious Palladium. In the early 1950s alone, he ended up releasing almost 50 country singles.

In 1953, he replaced bandleader Kay Kyser as host of the TV version of NBC's quiz show "Kollege of Musical Knowledge."
In 1954, he filmed three episodes of "I Love Lucy," which turned him into a household name. Playing the country bumpkin Cousin Ernie, Ford is well remembered for calling Ricky Ricardo "Cousin Ricky Rick-er-due" and for telling Lucy, "You got quite a hitch in your get-along."

In 1955, Ford recorded "Davy Crockett, King of the Wild Frontier," which reached No. 4 on the country chart. Later that year, he recorded what turned into his signature song — "Sixteen Tons," a coal-miner's lament that Merle Travis wrote in 1946, based on his family's experience in the mines of Muhlenberg County, Ky.

From 1956-61, Ford hosted NBC's "The Ford Show" — not named for him, but named for the show's sponsor, the Ford Motor Co. One of the show's hallmarks was the way the host ended each episode with of religious song. Apparently, network officials initially objected, but Ford's insistence paid off. That segment became the show's most popular, and he earned the "Ol' Pea-Picker" nickname because of his signature sign-off, "Bless your pea-pickin' heart."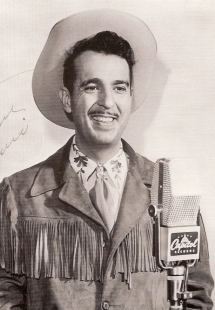 In 1956, he released "Hymns," his first gospel music album, which remained on Billboard's Top Album charts for 277 consecutive weeks.

From 1962-65, Ford hosted a daytime talk/variety show, "The Tennessee Ernie Ford Show" (later known as "Hello, Peapickers"), broadcast over the ABC television network.

Ford's wife of 46 years, Betty, died in 1989 due to complications related to alcoholism. He married again, but died in 1991, of liver failure, also due to drinking.

His other achievements include the following:

He used his influence to give young performers their first break in show business, including TV personality Jim Lange ("The Dating Game") and the singing duo the Everly Brothers.
He brought the first tour of a country-and-western stage show to the Soviet Union (with Roy Clark) in 1974.
His book "Tennessee Ernie Ford's Book of Favorite Hymns" was a bestseller in its field when it was published in 1962.
Young son Brion (sic) steals show during Christmas song
Eternally funny comedy number with Dean Martin
Brion starts learning to steal scenes from Dad at very young age

LYRICS
Sixteen Tons

Chours
You load 16 tons, what do you get?
Another day older and deeper in debt.
Saint Peter, don't you call me, 'cause I can't go;
I owe my soul to the company store.


---
Tennesse Ernie on "I Love Lucy" (1954-55)

VIDEOS of his guest appearances on "I Love Lucy"

Cousin Ernie shows up at Lucy's

Ricardos pretend they're broke to entice Cousin Ernie to leave

Lucy "vamps" Ernie to get him out