An insider's look at the president's desk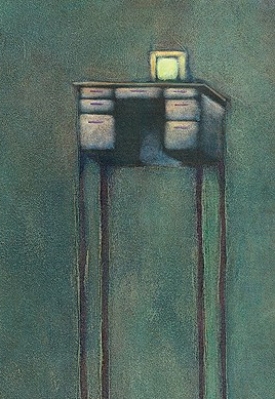 When the University of Cincinnati's new president began work in November 2009, what were some of the issues on his "to-do" list? In taking inventory of the university's prospects and challenges, President Gregory Williams has had to consider the following:
Budget constraints
The state's funding of the university's budget has been dropping -- from 34 percent in '85 to 21 percent in '09. Yet to support the state's efforts to reduce the cost of higher education, UC has not increased tuition for three years. In return, the state has provided additional funding to make up for lost tuition revenue.
Nevertheless, the economic recession and falling state tax revenues have placed a real strain on this arrangement. Particularly troubling is the state's current budget, which is propped up by one-time federal stimulus dollars.
This has had an effect on all state universities, but several years of strict fiscal discipline have placed UC in a strong position as the economy recovers. UC has taken steps to reduce staff, freeze salaries, pay off many funds that were in deficit, obtain a significantly improved bond rating, double its operating cash position and adopt a performance-based budget to reward divisions that boost revenue and control expenses.
Collegiate restructuring
Universities regularly review and re-arrange their component colleges, and UC is no exception, having shed a dental school in the early 1900s and the College of Community Service in the 1980s.
During the past decade, UC has engaged in a collegiate restructuring process to find ways to streamline academic organization and improve instruction for students.
Phase One followed UC's 1999 accreditation review and eliminated both University College and the College of Evening and Continuing Education because they were graduating few students. Phase Two began in 2008 in an effort to integrate UC's regional campuses with the Uptown Campus. This academic year, the College of Applied Science merged with the College of Engineering.
As part of restructuring, the university will return to a semester calendar in 2012, giving the entire university a common calendar, which would be the same as what most Ohio universities use. All but two UC colleges (law and medicine) converted to quarters in 1964 at the request of the Ohio Board of Regents.
Although the state's Strategic Plan for Higher Education instigated the current conversion back to semesters, the move is also galvanizing the whole university around a "re-visioning" that will modernize the curriculum and systematically streamline degree requirements. As a result, UC will become an increasingly attractive destination for first-time and transfer students seeking high-quality education that is more affordable in terms of both time and money.
Funding athletics
Cincinnati's athletics program has achieved record successes, not only by the football team, which played in its second consecutive BCS bowl game this year, but also by UC baseball, women's volleyball and men's soccer. The CATapult initiative (combining Championships and Academics Together) is showing strong results, as evidenced by UC athletes frequently outscoring students on campus and elsewhere.
Athletics continues to win in just about every arena except in its financials. Even though entry into the Big East brought new revenues, it also incurred new costs and the need for more investment to stay competitive in the conference.
Estimates indicate that achieving financial stability may require as much as $11 million in general funds. A task force reviewed the current athletics funding model and made some recommendations.
'UC Health' brand potential
For the past decade, University Hospital, which is closely aligned with the College of Medicine but no longer owned by UC, has been the cornerstone of a regional health system called the Health Alliance of Greater Cincinnati. That system is now dissolving. Almost all of the other hospitals involved have departed or signaled their intention to leave.
Recently, the college, hospital and practice plan for UC medical faculty, UC Physicians, have pulled together under the "UC Health" brand to articulate a realistic strategy to lead the entire community toward a more robust health-care system, an especially critical effort given the national health-care debate. With the right partner, UC Health could assume a strong leadership position.
Ohio's Centers of Excellence
In 2008, Ohio adopted a 10-year Strategic Plan for Higher Education and began establishing Centers of Excellence around the state, tied to economic development and mission differentiation.
While UC's unique role has not yet been articulated, the university has identified 11 centers for consideration: 1) design and innovation, 2) neurosciences, 3) diabetes/obesity, 4) environmental health and cancer, 5) pediatrics, 6) humanities (classics, creative writing and philosophy of science), 7) intelligent air and space vehicle energy systems, 8) music and theatre arts, 9) nanoscale sensors, 10) sustaining urban environments and 11) urban transformation and justice. It will require effort and investment to fully establish these centers.
Tracking optimum enrollment
Although last fall's enrollment was the largest in almost 30 years, enrollment growth does not always mean budget improvement. Meeting the needs of more students costs more -- for more instructional staff, in particular. Consequently, the university works hard to identify the true cost of adding additional students by predicting first-year class sizes, the number of transfer students and enrollment in distance-learning programs.
Diversity, inclusion progress
In response to concerns that the UC|21 strategic plan needed greater emphasis on diversity, a Diversity Task Force was created in 2006-07 and, subsequently, a Diversity Council. Most of the task force's original 40 recommendations have been implemented.
UC's successes in diversity are apparent, according to the 2009 Princeton Review's Best 368 Colleges guide, which ranked UC among the top 20 universities with a diverse student population, and the Higher Learning Commission reaccredidation, which gave UC overall glowing remarks following a campus visit last year. Still, one commission recommendation spelled out the need to continue focusing resources on enhancing the diversity of UC's faculty, signifying more work remains to be done.
Union negotiations
With eight collective bargaining units representing various UC employee groups, the university usually negotiates new con-tracts with two or three groups annually. Negotiations with faculty will begin in earnest in the spring. Their contract expires in July 2010.
Growing global presence
As the world shrinks, the future of UC's international presence will require more attention. In recent years, UC's International Office became more strategic in developing productive relationships with universities around the world, which resulted in increased undergraduate enrollment from other countries and a homegrown database to track UC's international activities.
Abundance of strengths
Despite the challenges, we must acknowledge that the University of Cincinnati has abundant strengths. Not only is the "Proudly Cincinnati" campaign on track to meet its $1 billion goal in 2013, but UC also has become a destination campus for academically talented students, as evidenced by rapidly improving enrollment and retention and graduation rates. So apparent was the improvement that two national publications -- U.S. News & World Report and the Chronicle of Higher Education -- described UC as "up and coming" in 2009.
Today, UC can be viewed as a potential-rich environment, thanks to an all-university commitment to vision, discipline and realistic, integrated planning.
Best-known as the university spokesman, Greg Hand, A&S '74, is associate vice president of UC public relations, where he has worked since 1978.
Links:
More articles and video about President Williams
Office of the UC president