Monster man
Alumnus creates characters of computer game sequel

In the dim light of his parents' basement, 14-year-old Isaac Hand stares into a computer screen, playing the popular PC game Diablo. He maneuvers his warrior past a desolate village, into a church, stepping down a stone stairway, into the labyrinthine corridors of a dungeon. When zombies appear, groaning menacingly and shuffling toward him, Isaac raises the warrior's sword and calmly begins to hack away at them.
He has, after all, already beaten the game 16 times. So isn't it time he -- and the hundreds of thousands of other Diablo experts across the country -- move on and find a game that's more challenging?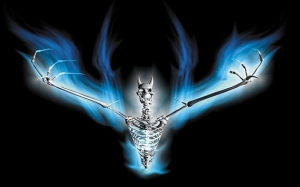 UC alumnus Evan Carroll hopes so. Since October, the '97 grad from the College of Design, Architecture, Art and Planning has been working as a character artist and animator, designing bloodthirsty demons and other creatures for the upcoming Diablo sequel. But he knows that creating a better game than Diablo won't be easy.
"There just isn't any game like it," Isaac explains. "Your character's quest changes each time you play. That's why it's so hard to become bored with it and why so many people love the game."
Indeed, since its debut as the No. 1 selling PC game in January 1997, Diablo has sold more than two million copies worldwide, and sales continue to climb. Hundreds of fan pages have been posted on the Internet, along with battle.net, an online gaming site where Diablo owners can play together. At last count, 700,000 people had already played the game 13 million times.
This kind of phenomenal popularity encouraged the game's producers, Blizzard Entertainment, to develop a sequel. More complex and challenging than its predecessor, Diablo II offers a wide selection of heroes -- including an Amazon, Barbarian, Necromancer, Paladin, or Sorceress -- as well as a vast "virtual" landscape.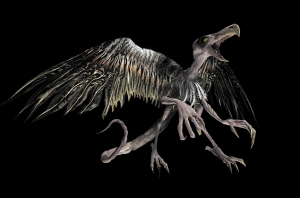 As a player, you navigate your chosen hero through villages, woodlands, deserts, and finally, hell. Along the way, of course, you have to face a whole new cast of threatening characters; and when one of them kills your hero, you may want to blame Mr. Carroll.
As part of the team of 40 artists and programmers currently at work on the game, Carroll occasionally designs objects, but his real specialty is making monsters. "The producers tell me the name of a character, such as the Vulture Demon," Carroll explains. "They give me some general ideas about it, such as its need to fly or bite, but other than that it's up to me. I make drawings of the creature, and if they like what I've done, we take it from drawing to computer modeling, setting it up for use in the game."
Although Blizzard seems hesitant to publish a release date, the game should be in stores sometime in the fall of 1999.
Links:
UC College of Design, Architecture, Art, and Planning