Paul Gilger, DAAP '78
University of Cincinnati alum Paul Gilger's eclectic and notable architecture career includes credits as a designer of George Lucas' Industrial Light & Magic film studio, Madonna's concert stage and Disney/MGM Studios in Tokyo. With a lifelong love for theater, he even conceived the internationally popular musical revue "Showtune," which debuted off-Broadway in 2003. But Gilger's latest endeavor, designing housing for working-class people, reflects his true passion -- helping others through his art.
It all happened very fast, which is how it happens in show biz. While I was in college, the Miss Ohio pageant moved back to Mansfield, and they needed a set designer. Normally, you might work on a big production like that for at least half a year. I literally designed the set in one night, met with the producers the next night and, apparently, hit a home run. It was like one of those old Mickey Rooney/Judy Garland films.
It's very, very hard to create a career in theater. In high school, I got involved in community theater. I had simultaneous interests in architecture and theater. But I knew early on that I needed to choose architecture as my vocation and theater as my avocation.
I was always a geek in school. Not athletic, not handsome, I wasn't popular. I was just one of the kids in the middle, like most of us. But growing up, you feel kind of like a loner. I look back on it now, and I'm actually grateful for that. Ultimately, I think it makes for a better-rounded person.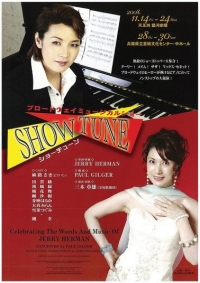 All my life, I've turned inward toward my art. As a kid, I drew and played piano -- my mom played piano -- so I've always expressed myself through art.
My first interest was automobile design. I always drew cars -- you know, with the big tailfins and all the things they had back then. My dad, unbeknownst to me, sent some of my drawings to the Ford Motor Co. I couldn't believe it. I was probably about 10 years old. We get this huge package from Ford, and they said, "Hey, as a young kid, you've got a lot of talent if you're ever interested in a career in automobile styling." But what became evident to me is that automobile styling requires a lot of math.
I knew I wanted to go to a school that was strong in design. There's such a collection of excellent colleges at UC. It's almost an embarrassment of riches. As an architecture student, I would walk over to CCM to take set design classes. Any student who goes to Cincinnati and does not take advantage of that synergy is wasting their time.
You have to get out there and start doing it. I am so appreciative of the co-op program at UC because it got me out in the real world. A lot of kids come out of school without that experience, and they've never had a reality check. There's really no way that any curriculum can teach you that.
I met Madonna once. When I did the "Like a Virgin" tour, the set was literally the letter 'M' for 'Madonna.' They pre-assembled the set, and she came up to take a look at it and walk around. She gave me a "thumbs up." Even though I was one of the set designers, I was still a peon. People like that are busy, and they have a lot of money riding on all this. You don't run up and shake their hands.
When you don't know exactly what someone wants in a set design, you kind of wing it. Sometimes it's so simplistic, it almost sounds childish. But many times, the simplest ideas are in fact the strongest.
The Industrial Light & Magic studio was one of those most banal things I've ever done. That's what George Lucas wanted. He didn't want to call any attention to himself. Inside, it was full of bells and whistles. We could flood the building up to four feet and drain it in 30 seconds. It had huge canals under the floor. It had smoke hatches, catwalks for lighting and a makeup department. But outside, the building just looked like big boxes.
George Lucas wanted to work in peace. Before ILM, Lucas didn't own any buildings. He would just rent a bunch of buildings that were next door to each other, and he would pay off the previous occupants to leave their signs on the door so that when you walked up to the front door of Industrial Light and Magic, the sign said "Kerner Optical." He didn't want people coming up and saying, "I want to be a star."
You're a sponge. It's your job to listen to the client and talk to them, hear what they need. I've designed restaurants, chicken farms, banks; it's always the same case -- it's that talent of just putting it all together.
Writing a musical revue was similar to architecture because they're both about managing a lot of moving pieces, putting together puzzles. It's kind of a metaphor for life, really.
There's a little bit of divine intervention that comes into play. I was by myself at a drafting board in a Victorian office in San Francisco's Washington Square, and I was hand drawing the first sketch of Disney/MGM Tokyo. It occurred to me then that I just happened to be at a certain place at a certain time.
You shouldn't have to be rich to enjoy good design. Designing affordable housing is a very important part of my life. It's not dramatic work. It will never win awards. But people should not be punished be-cause they're only able to afford certain things. If people can't afford you, you're no good anyway.
So much of architecture has become about making a statement. You have to ask, is the public best served by this grand statement? Sometimes, it is. But other times, it's just a gas station.
Right now, in uncertain times, people need cozy spaces. Cozy has gotten a bad connotation. And I don't mean Martha Stewart lace curtains, but a sense of warmth, of being enveloped. I try to be nurturing with my art so that it helps people in some way.
Life is a hard road. Who knows what tomorrow may bring? But helping people through your art and architecture, meeting their needs, that's important.
I was just an average person. How many other people like me are out there who are not jocks, not one of the beautiful people, not rich? I was able to find my way and my place in life through my art.
Gilger has designed film studios, medical clinics and set pieces for the Super Bowl telecast. With Nomad Productions Scenic Studios in San Francisco, Gilger helped create concert stage sets for Carlos Santana, Alabama and Crosby, Stills & Nash, in addition to Madonna.
Now with California-based architecture firm Hedgpeth Architects, Gilger focuses on creating affordable housing and living communities for working-class families.