Campus News
Alumni stars on screen, stage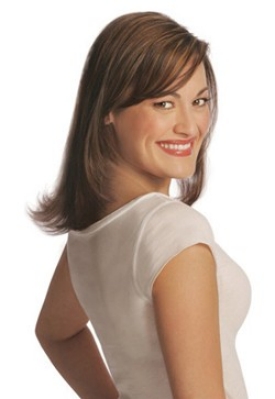 Charlie Bailey, DAAP '71, worked on "Pirates of the Caribbean: Dead Man's Chest" as a model and miniatures unit supervisor for Industrial Light and Magic, his full-time employer.
Deanna Uhlenbrock Smith (aka Diana-Maria Riva), CCM '91, has been cast in a recurring role in NBC's new "Studio 60 on the Sunset Strip," starring Matthew Perry. Most recently, she played the recurring role of Jimmy Smits' deputy campaign manager on "The West Wing." She has appeared as a series regular and guest star on "CSI," "Everybody Loves Raymond," "The X-Files," "The Drew Carey Show," "Reba," "Sabrina The Teenage Witch" and "NYPD Blue," as well as the Mel Gibson movie "What Women Want."
Ray (aka Cooper) Thornton, M (CCM) '92, just finished filming a thriller called "Fracture" with Sir Anthony Hopkins. He previously appeared in "Flightplan" with Jodie Foster, "The House of Sand and Fog" with Ben Kingsley and the TV shows "Arrested Development," "The Bernie Mac Show," "The King of Queens," "The Practice," "Scrubs," "Judging Amy" and "CSI." He can also be seen on commercials for both Chex Mix and Long John Silver's.
Faith Prince, CCM '79, had a recurring role in 16 episodes of the Showtime TV series "Huff," starring Hank Azaria. She had also appeared in episodes of "Monk" and "House, M.D."
Joel Raffee, CCM '06, will be a featured extra on three upcoming episodes of "Navy: NCIS."
Keith Pillow, CCM '89, has appeared in episodes of "24," "Judging Amy," "Desperate Housewives," "The Shield," "CSI," "West Wing," "NYPD Blue," "Friends" and "Dragnet."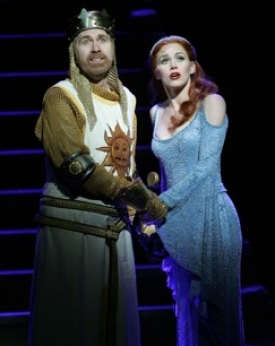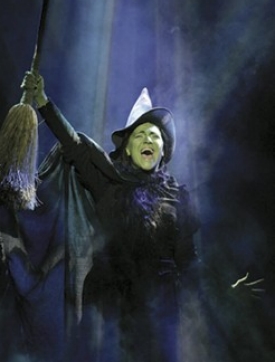 Shoshana Bean, CCM '99, portrayed the green-skinned Elphaba in "Wicked" on Broadway before joining the "Wicked" tour this fall.
Stephen Flaherty, CCM '82, wrote the music and co-wrote the book to "Seussical," the most licensed production for U.S. high schools last year, says the National Thespian Society. With 650 '05 productions and several hundred slated for '06, the musical ranks in the top three of all shows ever licensed.
Lisa Howard, CCM '97, continues to play Rona Peretti in the Broadway musical "The 25th Annual Putnam County Spelling Bee."
Ben Magnuson, CCM '05, is playing Anthony in the revival of "Sweeney Todd," which marks his Broadway debut.
Drew DiCostanzo, CCM '94, is a close-up magician at the MGM Grand in Las Vegas.
Clermont opens new building to relieve crowding
With 30 percent enrollment growth over the last four years, UC Clermont College opened the doors in May to its fifth new building in six years, the West Woods Academic Center.
Connected to the west end of the Peters-Jones Building by a bridge, the $4.3 million, two-story structure comprises six high-tech classrooms, two conference rooms, a lounge-study area, 20 faculty offices and 20 faculty cubicles, accented by skylights.
Preserving UC's signature architecture
The University of Cincinnati, with its internationally renowned collection of signature architecture, is one of the few campuses to have received an important grant from the Getty Foundation for architectural preservation. The $150,000 grant will fund a study identifying procedures for long-term preservation of buildings and landscapes, as well as documenting the physical history of campus and the role of campus in the community.
UC "presents a unique opportunity to consider simultaneously the challenges of preserving the historic and the modern on campus," said Joan Weinstein, foundation interim director.
Signature architects who have designed UC buildings include Frank Gehry; Peter Eisenman; Michael Graves, DAAP 58, HonDoc 82; Henry Cobb; and David Childs.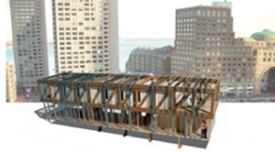 Architecture students take honors
Sweeping an international competition, architecture students brought home five of the six top awards from the prestigious Lyceum Fellowship in May, designing a specific residential penthouse to sit atop a historic Boston building. "It's happened very, very rarely that one school has so dominated the competition," said fellowship chair and founder Jon McKee. Winners from the College of Design, Architecture, Art, and Planning are Michael Hatter, Ryan Newman, Dawid Pol, Don Schonhardt, Magdalena Wala and Eric Halpin.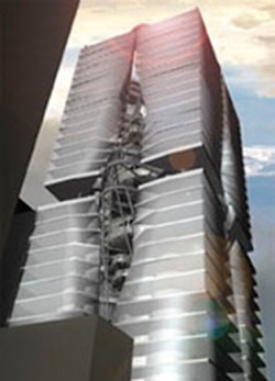 Another international honor went to Sean Harry, MS (DAAP) '06, for his senior architecture thesis project, a Manhattan resort hotel designed for the year 2055. Harry defeated entries from 84 universities in 24 countries to take the top award in the contest sponsored by the Association of Collegiate Schools of Architecture and the hospitality design firm Wimberly Allison Tong & Goo.
Construction management students from the College of Applied Science took first place in the national student competition sponsored by the Association of General Contractors and the Associated Schools of Construction. Six students won the regional level last fall before advancing to the national contest in the spring, where they had 24 hours to assemble a bid package for a complicated road and bridge expansion in California and another 24 hours to prepare a presentation.
Medical breakthroughs
Controlling appetites — Scientists from UC's Genome Research Institute have demonstrated there may be a more scientific approach to diet design. Obesity researcher Randy Seeley found a cell-signaling pathway known for its link to the development of cancer and diabetes is also a key part of brain networks that control food intake. The discovery may one day lead to new drugs or specific diets that activate this pathway.
Vascular surgery — UC joined only a handful of centers in the country to perform minimally invasive vascular surgery. Doctor Joseph Giglia performed an exclusively laparoscopic bypass procedure on a patient in May to treat arterial disease. Giglia was able to operate inside the abdomen through several centimeter-long incisions as opposed to traditional open bypass surgery, which requires a 12- to 16-inch incision.
Snoring implant — UC researchers are testing a simple implant procedure for severe snoring and sleep apnea. The Pillar palatal implant system requires three small polyester braids be inserted into the soft palate with a needle. Traditional corrective surgeries require hospitalization and leave patients in pain for two weeks. But the Pillar procedure causes significantly less pain and takes only five minutes during a single office visit.
Lead-based paint — UC's Scott Clark has helped identify a global public health threat. He and other environmental and occupational health experts from UC spent two years analyzing paint samples sold in foreign countries such as China, India and Malaysia. More than 75 percent of the samples from Asian countries with no paint restrictions contained dangerously high lead levels. Lead is used in paint to improve durability and color luster but has been proven to impair both physical and intellectual growth in children. Its use was restricted in the U.S. in 1978.
Advanced surgery has new home
Surgeons from the University of Cincinnati took their place among the world's elite this summer with the opening of the Center for Surgical Innovation. Housed in UC's Medical Science Building, the 3,700-square-foot facility includes a teaching lab with advanced audiovisual and telecommunications capabilities and an operating room with a da Vinci surgical robot.
The $9.5 million teaching and research facility is the only one of its kind in the Midwest. Doctors there will focus on addressing unmet medical needs, such as developing minimally invasive robotic surgery and telesurgery techniques.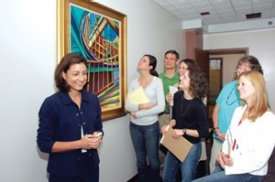 The art of medicine
Sharpening diagnostic skills is all about the "art of observation," says Barbara Tobias, MD '87, family medicine associate professor (at left), who teaches an elective course by the same name. And what better way for students to hone their art of observation than observing art at the Cincinnati Art Museum. Tobias and associate professor Nancy Elder use paintings and sculpture to teach second-year med students to pay attention to detail and notice all the parts of what they are seeing--whether it is a painting or a patient.
Number crunchers improve patient care?
Typically it's the College of Medicine making progress in health care. In this case, however, it was UC's College of Business that helped a local hospital cut the time those in need of medical attention spend waiting for care.
The radiology department at Cincinnati Children's Hospital was forever backed up with requests for results from X-rays, MRIs and other imaging services. The workflow was bogged down by constant interruptions as docs called for reports and radiologists worked to prioritize demands.
In need of a unique algorithm, the hospital turned to UC's quantitative analysis and operations management department for help. Working with the radiology informatics research core at Cincinnati Children's, UC researchers helped developed a new system known as RadStream.
RadStream prioritizes cases based on such factors as severity and wait times and streamlines communication between doctors and radiologists. The result has been a 40 percent faster turnaround for radiology reports. What used to take an hour is now down to 36 minutes. The hospital has since taken the technology commercial by selling rights to AMICAS, Inc.
Rabbi Ingber honored
Pausing to say thanks to a man who has dedicated his life to serving others, the Hillel Jewish Student Center will honor Rabbi Abie Ingber during its annual gala Feb. 23-24. Ingber, executive director at Cincinnati's Hillel, has spent the last 30 years enriching the lives of hundreds of students from area universities. A special dinner is planned to celebrate Ingber's achievements, specifically his role in creating opportunities in Cincinnati for inter-religious dialogue.
UC President Nancy Zimpher will join Xavier University President Father Michael Graham and Hebrew Union College President Rabbi David Ellenson as honorary event co-chairs. Call 513-221-6728 for details.
UC researchers design obesity intervention for children

If two UC researchers have their way, one rural Kentucky community will have fewer chunky youngsters.
Megan Canavera, a registered dietician and master's degree candidate from UC's College of Education, Criminal Justice and Human Services, and her adviser, Manoj Sharma, have designed an obesity intervention program aimed directly at flabby fifth-graders in Brandenburg, Ky.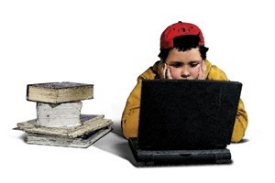 Working with the district's gym teacher and parents, Canavera and Sharma have launched a 12-week program for the school's 129 fifth graders that encourages more physical activity, healthier eating habits, less TV time and better communication between parents and children. Recent data from the Centers for Disease Control show that 17 percent of American children and adolescents (roughly 12.5 million) are overweight.
"Part of the problem is that children are becoming more sedentary," says Sharma.
"They're doing less and less physical activity and spending more and more time in front of the television and their computers."
University creates $27 million in cost-savings (2006)

Within the University of Cincinnati's billion-dollar budget for this fiscal year are $27 million in cost-saving measures necessitated by flat state funding and rising energy and health-care costs. They include:
no salary increases for non-union employees
vehicle fleet reduction
greater energy conservation
more health-care expenses borne by employees
a retirement-incentive plan
administrative reorganization
cuts in administrative and academic areas
Still under discussion and analysis are measures to:
reduce the duplication of programs and services
consolidate, scale back or eliminate some programs and services
outsource some services altogether
Academic priorities will be maintained.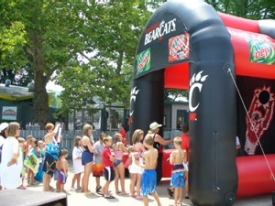 UC makes national news
New York Times — asked classics professor Jack Davis, PhD (A&S) '77, why his department will not accept gifts from those who buy or collect antiquities. "Response to the antiquities market is devastating for archaeology," he says. "Entire ancient settlements and tombs are bulldozed in the hope of discovering marketable items."
Newsday — spoke with Dr. Henry Nasrallah, professor of psychiatry, neurology and neuroscience, who urges psychiatrists to monitor their patients' weight, lipids and metabolic levels, which can be adversely affected by antipsychotic medicines.
New York Times — cited Ed Latessa, head of the criminal justice program, who calls multi-systemic therapy one of the best programs for children with antisocial behavior. MST can be a difficult model to implement because it tries to improve the child's support systems at home, school and in the community.
Seattle Times — quoted biology professor George Uetz, who has been studying spider behavior on videotape since the 1980s. He finds that wolf spiders, some of them with very acute vision, will watch other spiders on the Walkman-sized television screens he provides, even when the images are digitally modified.
Washington Post — talked with Sam Sherrill, A&S '63, MA (A&S) '64, PhD (A&S) '72, urban planning professor, about making furniture from "urban timber." Although commercial mills generally reject fallen trees, small localized markets know the end product — especially if the wood is from their yard or town — will be treasured by owners, "no matter the character of the wood."
Wall Street Journal — asked Daniel Laufer, assistant professor of marketing, about smart risk management. "The most effective way to deal with a crisis is to prevent it from happening in the first place," he says. "Dialogue with stakeholders is a useful way" to identify potential crises.