Alumnus Flaherty composes 'Little Dancer' for Kennedy Center
Inspired by Edgar Degas' 'Little Dancer' sculpture, the musical will be highlighted in Guggenheim special streamed live on Sunday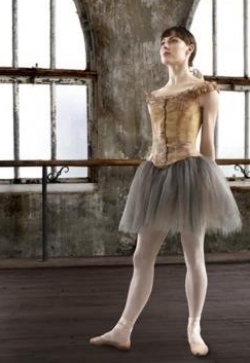 Thanks to the brilliant composition by Stephen Flaherty, CCM '82, Edgar Degas' most renowned sculpture "Little Dancer, Aged 14" will magically come to life before a sold-out house at the John F. Kennedy Center for the Performing Arts, Washington, D.C., on Oct. 25, 2014. But on Sunday, Oct. 5, the Guggenheim Museum will preview the event with "The Kennedy Center: Little Dancer with Susan Stroman," featuring excerpts and a modrated discussion with Flaherty, his lyricist partner Lynn Ahrens and choreographer and director Susan Stroman. Although Sunday's show is sold out, it will stream live, beginning at 7:30 p.m. ET.
Flaherty, the Tony-winning composer of the Broadway musical "Ragtime," composed the music for what is being called "the splashiest Kennedy Center production of the season." His lyricist partner Lynn Ahrens penned the lyrics and book. In 1998, they both won Tony and Drama Desk awards for Best Original Musical Score for "Ragtime." In 1991, they won the Best Musical Tony Award for "Once on This Island."
"Part fact, part fiction," the musical is set in the "harsh backstage world of the Paris Opera Ballet," where the young dancer Marie van Goethem is struggling to find her place, according to Kennedy Center publicity. "'Little Dancer' is inspired by the young ballerina who posed for Edgar Degas and became, inadvertently, the most famous dancer in the world. Torn by her family's poverty, her debt to the artist and the lure of wealthy men, Marie struggles to keep her place in the ballet corps — a girl on the verge of womanhood, caught between the conflicting demands of life and art."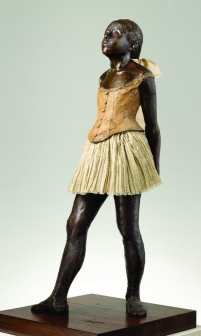 Flaherty and Ahrens said in a statement, "It feels as if our 'Little Dancer' is about to step off her pedestal at the National Gallery of Art and spring to life on stage. We're delighted to be returning to the Kennedy Center with a brand new musical."

Performers in "Little Dancer" will be four-time Tony Award-winner Boyd Gaines, three-time Tony Award-nominee Rebecca Luker and New York City Ballet principal dancer Tiler Peck. Five-time Tony-winner Susan Stroman is the choreographer and director.

Flaherty and his writing partner have long been popular names on Broadway. Besides their two Tony-winning works, they created the following:
"Seussical" ('01 Drama Desk nominee for Outstanding Music)
"A Man of No Importance" ('03 Drama Desk nominee for Outstanding Music)
"Dessa Rose" ('05 Drama Desk nominee for Outstanding Music)
"Ragtime" revival ('09-10, Tony and Drama Desk nominee, Best Revival of a Musical, produced by Kevin McCollum, CCM '84, HonDoc '05, and starring Savannah Wise, CCM '06)
"Rocky," the musical version of the movie, opened on Broadway in March 2014, after a smash run in Hamburg, Germany, where it opened in November 2012 and was still running in the fall of 2014.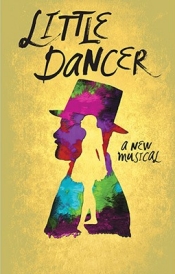 The duo also made a mark in films, writing the music for Disney's animated 1997 film "Anastasia," for which they were nominated for an original-score Oscar.
Their work also inspired "After the Storm," a 2009 television documentary that followed a group of Broadway actors who helped New Orleans youth in a creative way -- by casting them to rehearse and perform a production of the couple's musical "Once on this Island." The documentary featured an original score by Flaherty and a new song by him and Ahrens.
LINKS