On Campus Yesterday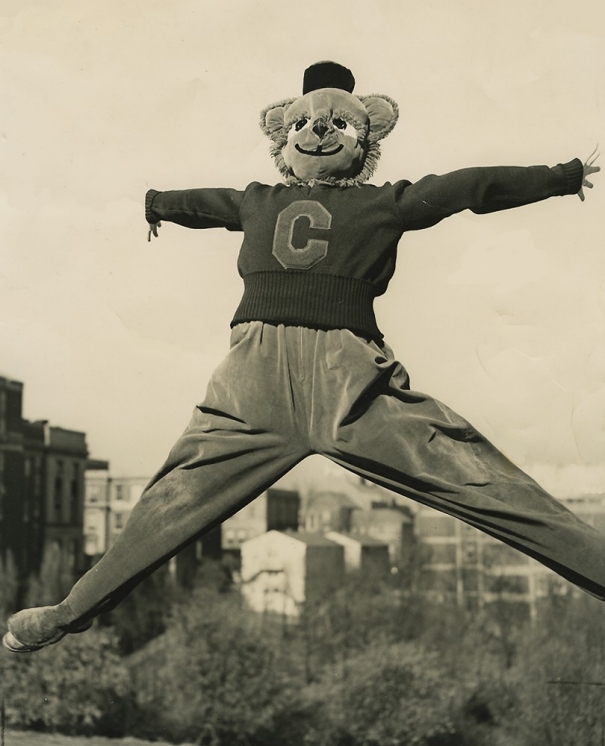 While the Bearcats name goes back 100 years to 1914, the earliest evidence indicates the costumed Bearcat mascot came on scene in the early '50s. Here, Pat Stromberg, Ed '54, perhaps the first female to don the giant head, shows off her leaping ability.
"It was great fun," said Stromberg. "I'd run up and down the stands, and if there was a bald man, I'd pat him on the head and sit in his lap. I'd just tease the people a bit."
Today's Bearcat suits — of which there are four — are filled by as many as nine different students, who try out for the privilege to work UC's sidelines and interact with guests at special events.