Celebrating 100 years of the Bearcat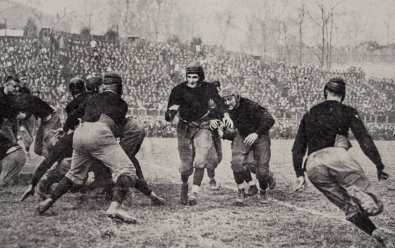 The Original Bearcat

A century after the original Bearcat inspired his team's name, Teddy Baehr's legacy extends far beyond the football field.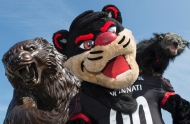 How a simple cartoon drawing became UC's symbol of pride. Plus, a timeline of UC's mascot.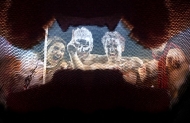 Graduates share some of their favorite memories from their days as the Bearcat mascot.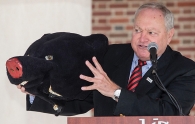 A UC trustee shares the best job of his life — including the day the
fur flew versus the U of L Cardinal.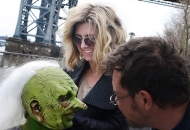 Alumna and Emmy-winning hairstylist for "Saturday Night Live" wants people to laugh at her work.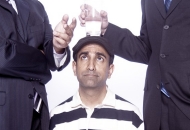 LA comedian and UC grad Rajiv Satyal shares his take on odd phrases we all say.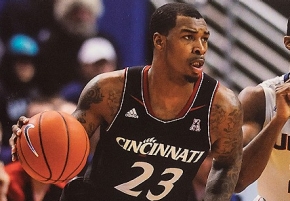 Excerpt from "Tales from the Cincinnati Bearcats Locker Room" shares insights from UC basketball great Sean Kilpatrick.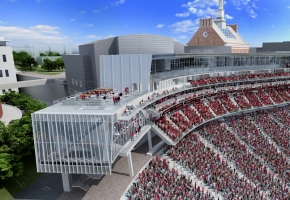 Previewing the upgrade of UC's historic Nippert Stadium set for 2015 home opener, plus what's next for Fifth Third Arena.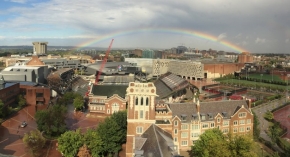 A UC student captured this stunning image of a rainbow over campus from his dorm room — on an iPhone, of course.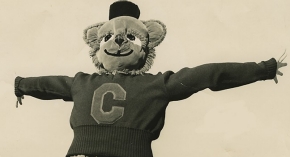 UC's original costumed mascot dates back to the '50s when a somewhat raggedy version came on scene.