Urban planning in hostile environments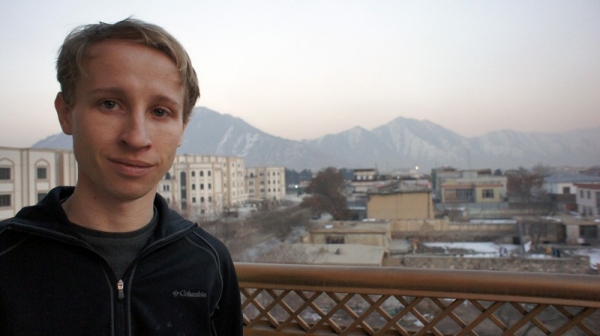 UC alumnus uses DAAP degrees to help end poverty, eradicate violence, educate leaders on a global level


by Mitchell Sutika Sipus, M (DAAP '10 & '11)

Fresh out of college with nothing but a backpack and some rupees stashed in my boots, I stared at the wreckage of a car crash on a Himalayan mountainside. Having just survived the collision, I was anxious to reach the next town before sunset so I could find lodging for the night.

It was only the third day of a three-month journey in 2004 to hitchhike across India. I was an undergraduate fine arts student who had won a travel grant to study Asian art.

By the time I finished the trip, however, experiences among Tibetan refugees in the Himalayas and a battle with malaria under the care of poor, rural families had dramatically shifted my personal priorities. I wanted to help combat poverty.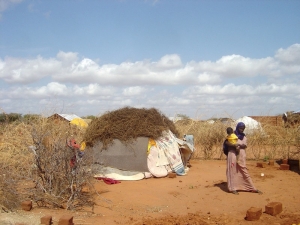 At the time, I was unaware of just how much the trip would forever reshape my life.

After I returned to America, I was intent on finding solutions to the problems I had witnessed, so I sought a graduate program that would give me creative strategies toward reducing poverty, real-world experiences and technical skills to create solutions. The top-ranking programs available at UC's College of Design, Architecture, Art, and Planning caught my attention, and I enrolled in two separate graduate programs -- community planning and architecture.

In community planning, my international-development track focused primarily on economics, urban design and social-science research methods, which provided skills to measure social problems and to efficiently implement solutions. Conversely, my independent architecture research focused on studies in anthropology, philosophy and historic preservation.

Safe space for refugee kids

Shortly after enrollment, life began to change fast. In my first year, a fellow grad student helped me get a position at a nonprofit agency as a delegate at the United Nations Headquarters in New York. Sud
denly I was standing inside the U.N.,listening to an address from Africa's first female president, Ellen Johnson Sirleaf, president of Liberia.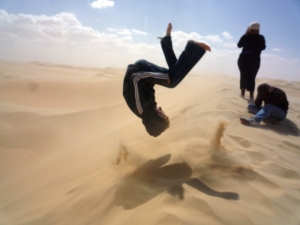 While at the U.N., I worked with other U.S. graduate students to advocate for youth and to construct global economic and environmental policies. It was an astounding opportunity, especially as the U.N. commitment tested my own strengths and weaknesses. From this, I determined a personal need for more direct field experience.

Three months later, I was working in a refugee camp on the Kenya/Somalia border in cooperation with various international agencies. At the Dadaab refugee camps, I worked with engineers to develop and implement a new refugee camp design and housing scheme and to plan the construction of safe spaces for vulnerable children.

I also conducted independent research on the local informal economy.This research required an array of methods to understand local livelihoods. I spent many afternoons sharing tea and camel meat in the homes of Somali families. Some of the refugees from Gambella, Ethiopia, also taught me to mold mud bricks in the desert and later construct a traditional mud-brick house.
Hip-hop solution for Cairo's gangs

Shortly after resuming my studies on UC's campus, I was granted a Fulbright Award from the U.S. Department of State to study in Cairo for a year, continuing my research on the urban planning of refugee camps. Although the role of poverty and its root causes in Egypt are very different from Somalia or India, I again found that the interdisciplinary education from UC provided a flexible toolset.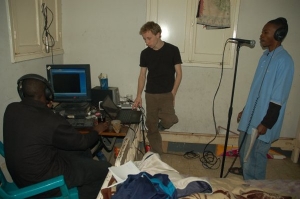 Within one week of arrival in Cairo, I began efforts with an organization committed to solving refugee gang violence. Marginalized refugee youth from Sudan had become a growing problem in Cairo, as many felt alienated in their new society and had few options beyond the formation of territorial gangs. Those who had been raised as child soldiers in Darfur quickly became gang leaders, directing the gangs toward a life of crime and inter-gang violence.
Examining the problem from an array of angles, we developed creative solutions, such as sports programs and the use of hip-hop music for conflict resolution. I directed the hip-hop program, using my interdisciplinary education to produce music and videos that showcased participants' talent. These songs and videos gave the youth something to share with friends in Egypt and families back home in Sudan.
Overall, these strategies not only contributed toward the reduction of violence, but they also attracted philanthropic organizations to fund the project. After only three years of operation, the gangs initiated changes in leadership and declared a truce. Nowadays they function more akin to community youth centers.

After completing both degrees, I accepted a faculty position in August at the American University of Afghanistan (AUAF), a new university in Kabul dedicated to training future leaders. UC alumna Tessa Blades, A&S '95, is on the faculty there, and she helped me navigate the hiring process.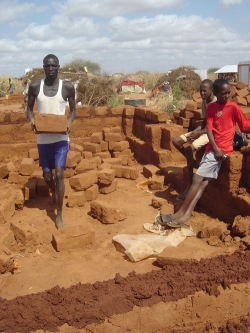 Afghanistan's communications BA

At AUAF, I am currently developing Afghanistan's first BA degree in communications. It is my goal to share the development of this program with interested administration and faculty at UC, as the future of Afghanistan can only benefit from an intercontinental relationship.

The majority of my students have never had the opportunity to attend a university. Many of the young women taught themselves English during the Taliban era, when they were denied any form of education, and nearly all of the students were refugees in Pakistan or Iran at some point.

It appears that 2012 may hold the greatest adventure yet, as I am building a consulting firm with my wife, whom I had met while on Fulbright. Together we are working to provide innovative solutions in the world's most difficult conditions, with our first big project taking place in Mogadishu, Somalia, this spring.

Our company is conducting a comprehensive assessment of urban infrastructure of Mogadishu in collaboration with the municipality and the U.N.-backed Transitional Federal Government. This project is the first of its kind in the Horn of Africa.

Looking back over my UC student experiences, I am amazed by the magnitude and diversity of opportunities. When I began my UC education in 2006, I expected to receive a quality education that would provide the skills necessary to create positive changes in the world.

Now I realize that much more happened. I received an even higher quality education by actively creating and implementing those changes. I also joined a greater network of individuals and institutions committed to the same goals. Although I'm no longer a student, my connection to UC continues forward, presenting new opportunities and adventures.
Sipus produced the Africa Unite Sample video above as part of his music project: "Each man is from a different part of Africa and has been forced from his homeland by war and violence," Sipus says. "This song is about their desire for people to quit dividing themselves over tribalism and to simply embrace the good things they have available."
"Slim J" video above: Music written and produced by Mitchell Sipus. Recorded in Ain Shemz, Cairo Egypt. 2009.