UC alum guards human rights in Burundi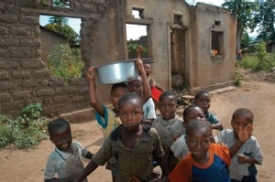 Working as a human rights advocate in Burundi, Tracy Dexter doesn't have to look far for inspiration. Most days she finds it in the faces of children. Other days, when there is a slight shift in the political climate, those same innocent faces conjure feelings of hopelessness.
Dexter is the country manager for International Alert, an independent peace-building organization that works closely with the United Nations and the European Union to help some of the world's most fragile states avoid violent conflict. Here in this tiny central African country -- wedged between Rwanda, Tanzania, and the Democratic Republic of the Congo -- she has her administrative work cut out for her.
The numbers say it all. Burundi, considered one of the five poorest countries on the planet by the UN, is nine months removed from a 13-year civil war that claimed the lives of a quarter of a million people, mostly civilians. "There are times that your brain spins and your heart hurts as you are face to face with humans that are deprived of basic human needs and rights," says the 1990 UC College of Law grad.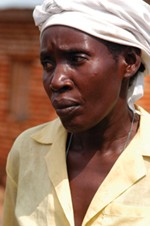 Dexter's responsibilities include helping to shape United Nations policies to sustain peace between the Hutu and the Tutsi, the two main ethnic groups that locked into a deadly power struggle from 1993 to 2006.
"The Hutu and the Tutsi peacefully cohabitated this beautiful, mountainous country for centuries," says Dexter. "The last half of the 20th century, however, beginning with colonial occupiers, saw a kind of political manipulation that resulted in an antagonism between the ethnic groups that was whipped into intense fear, hatred and eventually massacres that have been deemed genocide."
As of press time this spring, Burundi remained in a post-conflict period, and International Alert was working toward national reconciliation and economic recovery. For Dexter, that means working to support local coffee farmers, the country's only real cash crop, as the industry is privatized.
"My job entails continuous learning," she says. "Now I'm learning the ins and outs of coffee production. It has been fulfilling to evolve through all the different types of work to where I am now."

Though International Alert is based in the UK, Dexter makes her home in Bujumbura, Burundi's capital city near Lake Tanganyika, with her husband, Adrien Sindayigaya (whom she met in 2002 at the local restaurant he runs) and their 3-year-old son, Kira. So for her, the future of Burundi is personal.
"Poverty is ugly, and though poor people are not, people's dignity is undermined by poverty. This cries out for response," Dexter says. "The more experience I have, the more I feel like I can help. And this impassions me."