Faith Prince, CCM '79, HonDoc'09
Award-winning actress shares lessons from a life in the spotlight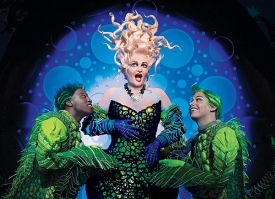 After Faith Prince graduated as "Most Talented" with her bachelor's degree from the College-Conservatory of Music's musical-theater program at the University of Cincinnati in 1979, she began a career on stage that continues to see her star rise. Perhaps best known for her award-winning performance as Miss Adelaide in "Guys and Dolls," which earned her a Tony Award, Drama Desk Award and Outer Critics Circle Award in 1992, Prince was nominated for the same awards for her performance in "A Catered Affair" on Broadway in 2008. Other award-nominated performances on Broadway include "Bells are Ringing" (2001),"Jerome Robbins' B'way" (1989) and "Nick and Nora" (1991).
Besides her stage performances, the Lynchburg, Va., native has had a number of film and television roles, including appearances on primetime hits "Grey's Anatomy" and "Spin City." Musical accomplishments include concert performances, Tony awards and a CD.
In June 2009, Prince received an honorary doctor of performing arts and addressed UC's graduating students as commencement speaker. She offered career advice, touching on the temporary nature ofher field and of life in general, reminding graduates that just like them, come Monday, she'd be looking for her next job, too.
No one in my family had ever been in show business. It seemed as far away as an exotic land. It was as though I had signed a contract with this inner voice. I remember not having the confidence yet; however, my need to push through the fear, to follow this yellow brick road, was overwhelming.
Lessons in ''Faith''
Be relentless.
When in doubt, bake.
Love and be loved.
Don't be afraid to ask for help.
Invest in good linens.
If we go with a "Wizard of Oz" theme, Cincinnati was my Oz. I remember my heart racing as my parents and I drove across the Ohio River -- Cincinnati: the Queen City. Little did I know that my pulse rate would continue to be at a steady fast pace for the next fours years and beyond. That's how passion works.
I discovered that what really surfaced in each of the characters that I explored over the years was this uncanny duality. Strength and vulnerability, tenacity and fragility, pathos and humor. Always humor. I don't know what came first: whether I drew the characters to me or whether I was drawn to them. But that duality was me. It's also all of us.
I moved from CCM to New York City and did lots of regional theater throughout the country, lots Off-Broadway and Off-Off-Broadway, and a few out-of-town Broadway wannabes. It took 10 years for me to land my first Broadway show, and it was a doozy --"Jerome Robbins' B'way." Then came Miss Adelaide in "Guys and Dolls," "The King and I," 20 years of shows, television roles, films, concerts and my one-woman shows -- all with CCM at my center.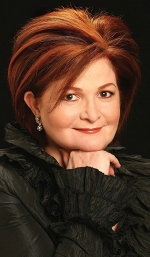 The measure of success is tricky. In my profession, it could be awards, landing that big film or TV series, but I believe it is really measured by how connected you are, how loved you are and how you do what you do. If you look, you'll find these principals within every religion.
Stay in your own lane. All you have to do is cross the finish line. The cars in the other lanes don't matter.
Be good to people. Not because it's going to get you something. Just do it.
Be present. I truly believe that in this texting, twittering, insular culture of communication we navigate through today, we are losing the actual energy that transpires between people who share the same space.
Don't forget to be a part of something bigger than yourself. I have learned from a life in the theater that collaboration is key. Your wealth is in your connective relationships.
As an artist, I learned early on that it is a given to live day to day with the constant uncertainty of life. Embrace it.
Links