CCM grad Diana Maria Riva returns to a primetime TV series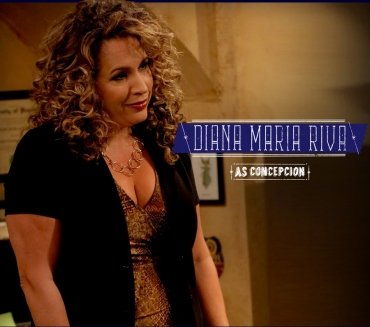 Diana Maria Riva, CCM '91, MFA (CCM) '95, returns to primetime television as a series regular in a new comedy starring George Lopez. The half-hour "Saint George" premieres Thursday, March 6, 2014, at 9 p.m. ET on the FX channel.

Lopez plays a newly divorced working-class Mexican-American who has become a wealthy entrepreneurial businessman. Riva plays Lopez's "tough and sexy" boss, as described in FX press materials. Her character, Concepcion, is the assistant principal at a downtown Los Angeles school, where she supervises Lopez teaching an evening history class — his way to give back to the community.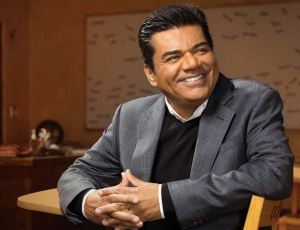 The ethnically divided classroom adds one more layer to Lopez's efforts to balance the clashing cultures of his American ex-wife, his overbearing Mexican-American mother, his 11-year-old son, plus his freeloading uncle and cousin. Ultimately, "Saint George" is a celebration of a multi-generational family humorously wrestling with cultural differences.

Known as Deanna Uhlenbrock as a student, Riva performs primarily on television. Among her credits are "Castle," "Everybody Loves Raymond," "The West Wing," "The X-Files," "NYPD Blue," "CSI: Crime Scene Investigation," "The Drew Carey Show," "Ghost Whisperer," "Sabrina, the Teenage Witch," "The Good Guys" and "City of Angels."
LINKS
— posted March 2014