UC alumni working for U.S. Embassies or Foreign Service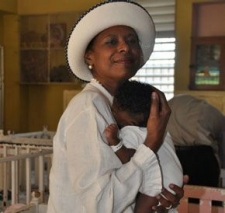 Pamela Bridgewater, MS (A&S) '70, HonDoc '06

Currently the U.S. Ambassador to Jamaica and was previously the ambassador to Ghana, until July 2008 at which time she became the longest-serving diplomat in South Africa. She also worked closely with Nelson Mandela as apartheid came to an end and was also a Special Coordinator for Peace in Liberia at the height of the most recent civil war in that country.

2012 — U.S. ambassador to Jamaica
2005-08 — U.S. ambassador, Republic of Ghana, first African-American woman to that post
2004-05 — Diplomat-in-residence, Howard University, Washington, D.C.
2003 — U.S. deputy assistant secretary, African Affairs, managing the African bureau's relationships with 16 countries in West Africa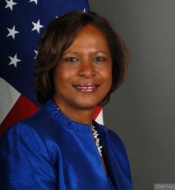 2000-02 — U.S. ambassador to Benin, West Africa
1999-2000 — president of the 42nd Senior Seminar, U.S. Department of State's most prestigious professional development program
1996-99 — Deputy chief of Mission, Nassau, Bahamas
1993-96 — Consul general, Durban, South Africa, first African-American woman appointed
1990-93 — Political officer at Pretoria, South Africa
1980 — entered the Foreign Service after a collegiate teaching career
Labor attache/political officer in Kingston, Jamaica
Vice-consul in Brussels, Belgium

See her government bio here.

---
Thomas Mefford, JD '73

2003-09 — Deputy assistant administrator, Bureau for Europe & Eurasia at USAID (U.S. Agency of International Development, an independent federal government agency that provides economic and humanitarian assistance around the globe). In working with 23 countries across Europe and Eurasia, he assisted the transition of former Eastern Bloc and Balkan countries into prosperous market-oriented democracies rather than aid recipients.
2002-03 — Senior adviser at U.S. Department of State's International Information Programs.
1985-89 — Deputy assistant secretary of U.S. Foreign Commercial Service at U.S. International Trade Administration, U.S. Department of Commerce.
His related international humanitarian work

Co-founder and president — Lifeline Humanitarian Organization, a non-governmental organization that provides care within the Balkans and Eastern Europe to persons, particularly children, suffering hardships from political diversity, civil conflict or natural
disaster. Accomplishments included generating more than $1 million annually for projects, immunizing 53,000 children against major childhood diseases and the establishing Poland's first free women's breast-cancer screening.
Public Affairs Consultant — Scott/Prenn. Managed UK-based relations and fundraising for the Republic of Bosnia. Successfully lobbied the UK government to officially recognize the sovereignty of Macedonia and raised $75,000 for Action for Bosnia from international organizations interested in ending the war in Bosnia-Herzegovina.
---

Jill Rhodes, JD '93

A former Foreign Service Officer with the U.S. Agency for International Development, Rhodes is an international expert who has lived and worked in Russia, Bolivia, France and Africa. More recently, she was senior legal adviser for Homeland Security Programs with SRA International. She has been on faculty and one-time acting chancellor for the National Intelligence University, a federal degree-granting institution that educates and prepares intelligence officers to meet challenges to the national security of the United States. In 2008, she was the keynote speaker at the annual International Association for Intelligence Education Conference.

---
Ana Klenicki, A&S '63, M (A&S) '65

Senior democracy and governance adviser from 1989-07 at USAID (U.S. Agency of International Development, an independent federal government agency that provides economic and humanitarian assistance around the globe). She worked in Latin America and Nepal.

---
Helen Elsie Austin (1908-2004), Law '30
U.S. Foreign Service officer, 1960-70; first black woman to graduate from UC College of Law and one of he first African Americans admitted to the practice of law in the U.S.
---
Kate Pongonis, JD '97

Deputy political counselor in Pretoria, South Africa. After joining the U.S. State Department in 1999, she served as a Foreign Service political officer in Santo Domingo, Dominican Republic; Beijing; Chengdu, China; and Addis Ababa, Ethiopia. In Washington, D.C., she was posted in the Bureau of Population, Refugees and Migration. Prior to that, she was a Hispanic Outreach attorney with the Atlanta Legal Aid Society in Georgia and served as a Peace Corps agricultural extension volunteer in Ecuador. (Read more.)
---
Steve Schotte, A&S '09

Foreign Service specialist, U.S. Department of State, since 2011.

---
Charles Sawyer, 1911

Ambassador to Belgium and Luxembourg from 1944-45. Then U.S. Secretary of Commerce, 1948-53. Previously Ohio lieutenant governor, 1933-35

---
Edward Noyes, 1858

Ambassador to France from 1877-81, after serving as Ohio governor from 1872-74.

---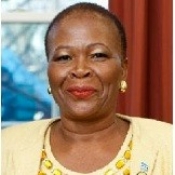 Republic of Botswana Ambassador to the U.S.

Tebelelo Mazile Seretse, M (A&S) '81

Seretse assumed the position of Ambassador of the Republic of Botswana to the United States in 2011. She previously served Botswana as a member of Parliament; a member of the Cabinet under former President Festus Mogae; assistant minister of Presidential Affairs; minister of Trade, Industry, Wildlife and Tourism; and minister of Works, Transportation and Communications.