International Web-only features about University of Cincinnati
UC Honors students took a trip to the Galapagos Islands in 2010.
A student from Taiwan, who is a UC International Ambassador, recruits for DAAP.

Georg Rosenbauer, MBA '63, from Germany, helped bring the Cleopatra exhibit to the world.

Faculty, students help build Tanzanian health center with Chris Lewis, MD '00, and his Village Life Project.

Professor competes in World Fire Sculpture Championship
UC student blogs from studying, working overseas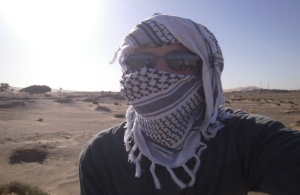 David Watkins in Egypt and Morocco

Studying abroad for the UC Honors Program in February 2011, David Watkins was living in Old Medina, part of Casablanca in Morocco, with a "rather impoverished" host family. A few weeks earlier, he had been evacuated from Egypt with 11 other students and a program director when protests escalated there.
More student blogs, listed by countries
---
All data collected in 2012.

---