Alumni Connection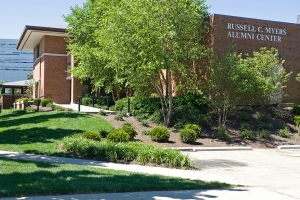 UCAA scholarships support future Bearcat alumni

It's no surprise the University of Cincinnati Alumni Association offers a variety of services to those who have already received their education, including career placement assistance, guidance and networking, as well as engagement opportunities with other alums and students. Yet some may be surprised to learn that the Alumni Association also helps future and current Bearcats through a variety of scholarships that help defray the costs of a top-notch education.Think you know a current student who might be eligible for a scholarship? The UCAA is already accepting applications for the 2012-13 academic year, so read on to learn more about these special awards and the students who are building their futures at UC because of them.
Demakes Legacy Scholars
UCAA's largest offering of scholarships has been awarded this year to 34 incoming students who are children or grandchildren of alumni who are part of UCAA's members in the Loyal Bearcat Society and William Howard Taft Society. The scholarship carries the name of a true UC legend, Chris Demakes, A&S '62, JD '65, who led the Alumni Association for more than 20 years and brought the organization to new levels of prominence through fundraising and engagement efforts.
Demakes frequently traveled to Washington, D.C., to seek matching funds for building projects at UC and was a major force behind the construction of the Myers Alumni Center. Many members who were touched by his service made contributions upon his retirement — and years later, at his passing. Their gifts initially funded scholarships to help build generational traditions by rewarding legacy students and attracting the best and brightest minds to the university.
Many incoming freshmen have a world of opportunities in front of them when selecting a college, and these scholarships can help cement their decision to pursue a degree where their parents and grandparents received their education.
Each year, Demakes Legacy Scholars are recognized at a luncheon paying tribute to Demakes' spirit, and they are introduced to some of the donors who made their rewards possible. After graduation, scholarship recipients — no matter what careers they may pursue — will carry on the legacy and core values that Demakes championed throughout his UC career, nearly 40 years in all.
Undergraduate Legacy Scholarships

Building on the momentum of the Demakes Legacy Scholars program, these scholarships are available to upperclassmen, rather than incoming students, who are also the children or grandchildren of Loyal Bearcat Society and William Howard Taft Society members. And just like Demakes recipients, students who receive these awards are expected to lead by example and pursue service opportunities whenever possible.
2011 recipient Maureen Rooney credits the scholarship with alleviating some of the financial burden of pursuing her degree at the College of Nursing. "The scholarships I have received since coming to UC in 2010 have given me the opportunity to focus on my studies but also have given me the chance to become more involved on campus," Rooney says.
"Some of the best moments of my college career, the things I'll remember hopefully for a lifetime, were possible because I could actually be a student and not worry about holding down multiple jobs when I wasn't in class. I appreciate the support that UCAA has given me and hope I can pay it forward in some way to the students who come after me."
Fellow recipient Sammy Geroulis echoes many of her sentiments. One of the leaders of Delta Sigma (a professional fraternity organized to foster the study of business in universities), he is also the president of the Student Ambassadors Executive Board in the Lindner College of Business and has studied abroad extensively as part of the Carl Lindner Honors-PLUS program — all opportunities made possible through the generosity of UCAA supporters.
Kacher-Bloom Scholarship

Much like the aim of the Demakes program, the Kacher-Bloom scholarship was founded to keep the memory and spirit alive of two young women — Meg Kacher, Bus '85, and Sheri Bloom, AHS '85. Both impacted many people around UC as students in the mid-'80s.
After losing both Meg and Sheri to untimely deaths, friends and family worked with the UC Young Alumni Association and the Student Alumni Council to endow a scholarship honoring their remarkable lives. True to the example of the scholarship's namesakes, Kacher-Bloom recipients work hard to serve others.
2010 recipient Austin Francis, a leader in the Student Alumni Council, was able to participate in a service-based, spring-break trip to El Salvador, where he helped build houses for those in need. "It was truly a once-in-a-lifetime experience," Francis says, "and the support I received turned into a blessing for me, as well as those I worked with on the trip."
2009 awardee Katie Lewnard, (see "Scholarship winner 2010 queen" below) Eng '11, also exemplified the spirit of Meg and Sheri by assuming leadership roles in the College of Engineering and Applied Science Ambassadors Program, the UC cross-country team and the Ronald McDonald House. "The financial help allowed my senior year to be less stressful," she says, "giving me the chance to enjoy life as a student as well as a leader."
Regional Alumni Awards

UC's alumni networks in nearly 30 regions around the country do more than reconnect familiar faces away from home. The networks have a serious commitment to scholarships for students from their respective communities.
For instance, incoming UC students from Cleveland, Columbus and Washington, D.C., have been awarded scholarships for 2011. While these students may be leaving their old homes, they will quickly find a welcoming new home in Cincinnati.
If you would like to donate to one of these scholarships or know a student who would like to apply for one, contact the UC Alumni Association at 513-556-4344 or www.alumni.uc.edu.
---
Scholarship winner 2010 Homecoming queen

Scholarship recipient Katie Lewnard might have a more memorable face if people didn't confuse her with the Bearcat. When she was named 2010 Homecoming Queen, the Bearcat stepped forward at the halftime ceremonies to accept her crown, take her bouquet of roses and proudly wear her sash because her majesty was absent. Fans who failed to hear the announcer clearly thought Katie was inside the costume.
In reality, Lewnard was a member of the UC cross country team and the Big East Cross Country Championships at Syracuse University were that day. "I was honored and excited to get nominated," she says, "but I thought I had no chance of winning because I wasn't even going to be there."
After the meet, her coach was the first to congratulate her with the news, and she started crying. Next came excited phone calls from her mother and friends.
Her aunts, however, had no time for phone calls because they were busy taking pictures, totally documenting the scene for their niece — including the Bearcat "doing very womanly poses," as Lewnard describes. "It was very funny."
She did get the crown and sash back from her hairy stand-in, but she never got to wear that once-in-a-lifetime piece of regalia.
---
UCAA welcomes new board members
The University of Cincinnati Alumni Association exists to serve and support the global family of almost 250,000 alumni and their university. As such, it's an organization reliant upon the passionate, dedicated and expert leadership of volunteers, especially those who are elected to its Board of Governors. In July, seven new volunteers joined the board, and Executive Committee officers were elected for the 2011-12 year.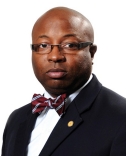 Jeffery Burgin Jr., A&S '97
The interim vice president for student affairs at Alabama A&M University in Huntsville, Ala., Burgin had previously held leadership positions in student affairs at Washington and Jefferson College in Washington, Pa., and the University of Tennessee at Chattanooga. Burgin is involved with the 100 Black Men of Greater Huntsville and the Alpha Phi Alpha Fraternity, and he volunteers with the American Heart Association. He is part of the UC Alumni Association's William Howard Taft Society, which recognizes cumulative lifetime giving to the UCAA.
"I'm proud of the opportunity UC provided me and what it offers today's students," he says. "It's important to me to work with them and do a better job of creating 'alumni-in-training,' and the UCAA board is another way I can serve. 'Thy loyal children we will be!'"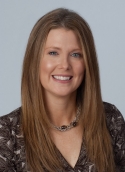 Carolyn Karageorges, Bus '96
Assistant vice president of internal audit for the Cincinnati Children's Hospital Medical Center, Karageorges previously held audit management positions with Arthur Anderson and Deloitte & Touche. She and her husband, Terry (Bus '95), are part of the Loyal Bearcat Society, which recognizes annual UCAA giving.
"I'm very proud of how UC has embraced a culture of continuous improvement and is investing in faculty, programs and resources that provide our students with the opportunity for a world-class education at a more affordable price than many peer institutions," she says. "The UC Alumni Association plays an extremely important part in maintaining that excellence and value."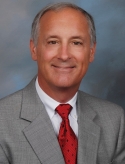 Daniel Long, Bus '75
Co-managing partner of VR Business Brokers in Cincinnati, Long helps small-business owners market and sell their firms. Previously, he had been president of Accuprint & Laminating of Cincinnati. He is a volunteer leader with various Cincinnati and UC organizations. In his senior year at UC, Long was named Mr. Bearcat. He and his wife, Lisa (Ed '78), a former UCAA Board of Governors member, are part of the William Howard Taft Society.
"I sincerely believe that alumni need to pay back the institution from which they garnered so much," he says. "I met my wife at UC. My best friends to this day are friends I met through my fraternity involvement at UC. Through my UC business college co-op experience, I learned so much about my strengths and weaknesses. I have owned two businesses of which UC was a client. Our alumni need to reflect and appreciate the role that UC has played in their lives.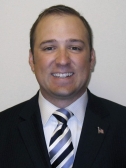 Justin Shafer, Bus '05
A senior manager with Ernst & Young, Shafer serves Fortune 500 corporations as a business adviser. He also serves as treasurer for the Cincinnati Society for the Prevention of Cruelty to Animals, a committee chair of the UC Honors-PLUS Business Advisory Council and program leader for the United Way/Ernst & Young Earned Income Tax Credit Collaborative. Shafer was student body president and Mr. Bearcat during his senior year and also received the UC Presidential Leadership Medal of Excellence. He and his wife, Lisa (Eng '05), are part of the UCAA's Loyal Bearcat Society.
"It's an honor to serve the UC Alumni Association during such a dynamic period in the university's history," he says. "With the physical transformation, the intense focus on elevating our academic standing and our aggressive Proudly Cincinnati Campaign, I can't think of a better time to be part of this world-class organization."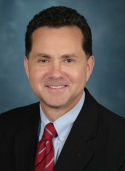 Scott Stiles, DAAP '83
An assistant city manager for Cincinnati, Stiles has overseen many significant projects to revitalize the urban core. He has served on the local boards of the Urban Land Institute, the Cincinnati-Kharkiv Sister City Association, the American Society for Public Administration and on the national Government Affairs and Policy Committee of the International City Managers Association. Stiles is part of the UCAA's William Howard Taft Society.
"I am proud of the vibrancy and creativity that the university brings to the city," he says. "As one of the largest employers in the Greater Cincinnati region, UC attracts young, talented professionals, which is absolutely critical to the continued growth of our area."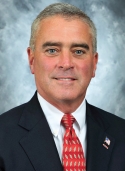 Brad Wenstrup, A&S '80
A podiatric physician/surgeon, Wenstrup is a partner with Wellington Orthopaedics and Sports Medicine in Greater Cincinnati. He is also a major in the U.S. Army Reserve and was decorated for his service in Operation Iraqi Freedom in 2005-06. Wenstrup currently serves on the Cincinnati Board of Health and the board of directors for Boys Hope Girls Hope. He is part of the UCAA's William Howard Taft Society and is a former member of the UCATS board.
"Serving on the UCAA board is an honor," he says. "With the broad range of quality academic choices here, as well as the quality of our athletics teams, Greek life and other social organizations, I've always been proud to be a UC grad."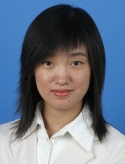 Yu Yin, MBA '10
A tax consultant with Deloitte Tax, Yin is a native of China, where she had received undergraduate and graduate degrees from the Northeast Agricultural University before earning another master's from UC. Previously she was an assistant professor at Harbin University, China. Yin has been a volunteer with the Greater Cincinnati Chinese Chamber of Commerce and International Friendships.
"At a UCAA international student reception prior to graduation, I met many fellow international students, as well as some very helpful alumni who expressed interest in my life and job hunt," she says. "They gave me great advice and introduced me to other alumni who shared information and professional contacts, which helped lead to my current job. As a UCAA board member, I hope to return the favor to other alumni."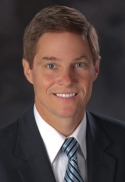 UCAA board president Russell "Rusty" Myers, Bus '82
"The university's incredibly positive transformation is bolstered by increased alumni support, pride and participation, which simply ignites more of the same," Rusty Myers says. "A great part of the UC Alumni Association's value to our alumni family is providing opportunities for connections back to the university and with each other. And there's plenty more to come — locally, regionally, nationally and globally throughout our vast alumni network."
Board of Governors Executive Committee
Russell "Rusty" Myers, Bus '82, president
Laurence Jones III, Bus '00, president-elect
Carolyn Karageorges, Bus '96, vice president of finance
Anthony "Tony" Yates, Ed '63, secretary
Kirby Neumann, A&S '03, chair, fundraising committee & Greek affairs committee
Michael Ruehlman, DAAP '05, chair, house committee
Jennifer Schuster, Bus '08, MBA '09, chair, programs and services committee
Stephen Simendinger, A&S '74, MBA '76, immediate past president
Thomas Vinciguerra, Eng '76, chair, strategic development committee

Continuing alumni volunteer members

Angela Allen-Jackson, Nur '87
Christopher Dalambakis, A&S '83
Nicholas DelleCave, Bus '04
Matthew Doyle, MS (A&S) '81, PhD (A&S) '83
William Farrell, Pharm '73
Jamey Frasure, Nur '83 & '97
Robert Gilmore, A&S '83
Donna Grummich, CCM '76
Jerome Jackson, Pharm '89
Brie Janke, JD '02
Joan Linhardt, A&S '72, MD '76
Ryan Rybolt, Eng '97
Randy Sagraves, Bus '91
Marilyn Simon, RWC '76, A&S '79, MEd '82
Georgia Strupe, SSW '08
David Watkins, A&S '92
Greg Wolf, Bus '92
Other UCAA articles: