Latest Magazine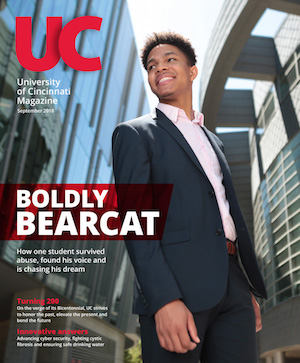 September 2018
Boldly Bearcat
Finding his voice
Danger in the tap
Virtual defense
Global game changer
Celebrating UC's Bicentennial
Browse our archive of UC Magazine past issues.
What We Do

Our staff of professionals serves as communications consultants, promoting the university and serving as a liaison between the news media and the university community. We are the officially designated office for the university to communicate to the public at large through the mass media.
Media Contacts

Public Records Policy

Crating and shipping the Hyperloop UC prototype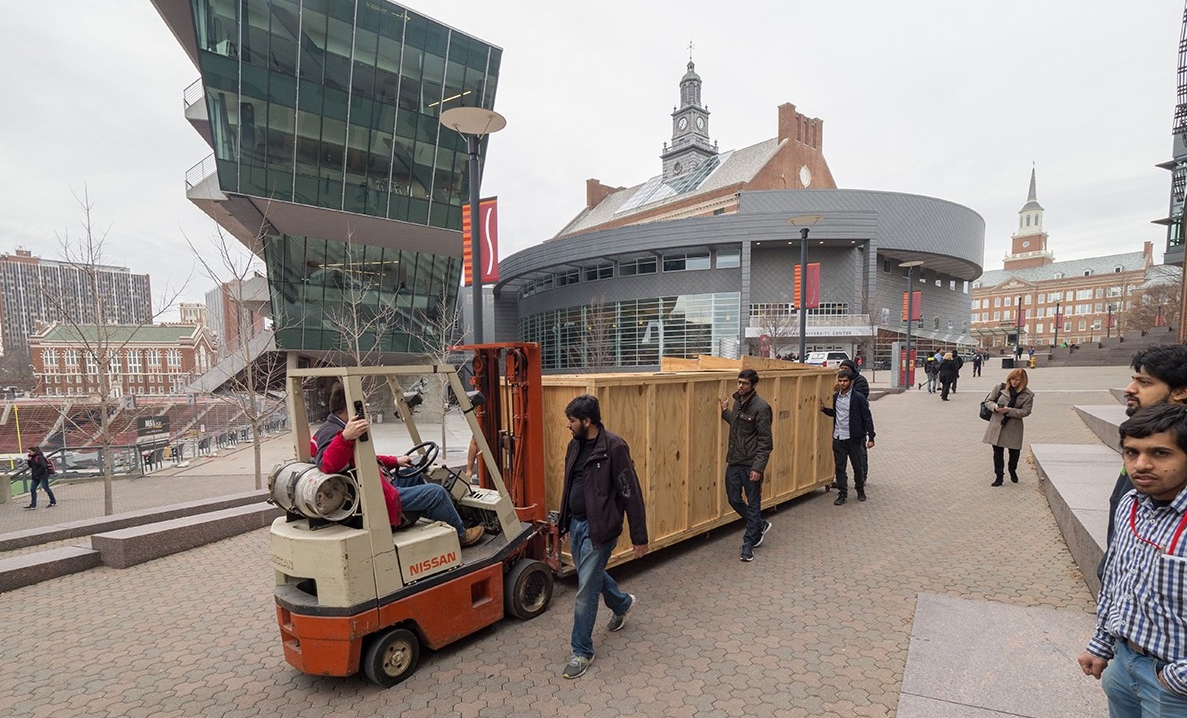 by John Bach
Photos by Jay Yocis
Jan. 19, 2017
Members of the Hyperloop UC team carefully crated their 15.5-foot prototype and escorted it from the high bay of UC's Rhodes Hall, down MainStreet to the dock near the Engineering Research Center, where it was loaded into the back of a truck.

Team organizers estimate it will take three days to transport by truck from Cincinnati to Hawthorne, California, a 2,215-mile journey. The first wave of 15 UC students are flying into Los Angeles International Airport on Saturday, Jan. 21. The second wave of 15 students will join them on Thursday, Jan. 25.
The pod's trip to SpaceX is the second such journey, as it made a similar trip for preliminary testing in November.