Famous alumni health-care heroes from UC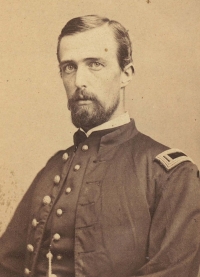 John Shaw Billings (1838–1913), MD 1860, a Civil War surgeon and Army officer for 33 years, developed the Library of the Surgeon General's Office, which grew into one of the greatest medical libraries in the world and ultimately became the National Library of Medicine. He also created the medical bibliographies Index Medicus and the Index-Catalogue of the Library of the Surgeon-General's Office, United States Army. Additionally, his plans were used in the design and construction of Johns Hopkins University Hospital in Baltimore and Boston's Peter Bent Brigham Hospital.
He also led the reorganization of the Marine Hospital Service, which became the U.S. Public Health Service, and became the first director of the New York Public Library in 1896, where his sketches formed the plans for the library's famed main branch on West 40th Street. Internationally known as a physician, medical librarian, public-health innovator, educator and researcher, Billings advocated for changes in pre-graduate, undergraduate and graduate medical education, all of which are standards of medical education today. He participated in the 1880 and 1890 US censuses and his work in vital statistics resulted the creation of biostatistics as a science. Billings is buried in Arlington National Cemetery.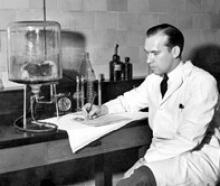 Benadryl, the first antihistamine

George Rieveschl Jr. (1916-2007), A&S '37, M (A&S) '39, D (A&S) '40, HonDoc '56, invented Benadryl, the first antihistamine, while conducting research at UC. His wife, Ellen, A&S '68, says he told her that Benadryl was the second oldest continuously marketed over the counter drug in the world and the first safest continuously marketed drug. Aspirin takes second place in both references. For many years, Rieveschl was vice president at Parke-Davis, the company that manufactured Benadryl. Later, he returned to UC as a vice president. He is also in the International Science and Engineering Hall of Fame.
LINK: Read his obituary.


---
Drug trial benefits stroke victims
UC neurologist Joseph Broderick, MD '82, helped lead the world's first trial of the drug that still remains the only FDA-approved treatment for opening clogged arteries in stroke patients. It was 1987, and for the first time in medical history, victims of acute stroke were responding to treatment. Dead brain cells were seemingly coming back to life. "Those were very exciting days," he says. "To see somebody who can't speak and can't move recover on the table, that's one of the best experiences I can imagine."
LINK: Read his full story in UC Magazine.
---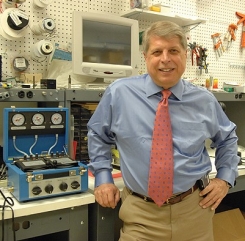 Invention saves lives
Bill Wiesmann, A&S '68, HonDoc'08, developed advances that transformed medicine both on the battlefield and in civilian trauma centers. In 2004, the military named his 4-by-4-inch HemCon bandage one of the year's "Top 10 Greatest Inventions" for its ability to stop seriously wounded soldiers from bleeding to death. Today, the revolutionary bandage is available to U.S. soldiers around the world and is commonly stocked by civilian medics nationwide.
In 1997, he retired as the U.S. Army's director for combat casualty care at Fort Detrick. He had previously been the one-time senior scientist at the Walter Reed Institute of Research and a research director at NASA in which he designed experiments that flew on space-shuttle missions. He holds 34 awarded or pending patents from his work in biosensors, trying to find new uses for medical-grade chitosan — the same shrimp-shell material he chemically processed to stop bleeding in the hemorrhage-control bandages -- to prevent and kill drug-resistant organisms, including the bacteria that commonly cause staph infections.
LINK: Read his whole UC Magazine story.


---

Preparation H, Aspercreme, sun lamps
George Sperti (1900-91), Eng '23, led a research team in discovering the ultraviolet wavelengths that make vitamin D, which was used to enhance milk. Next were numerous patents in selective radiation used to create vitamins, kill bacteria, preserve foods such as orange juice, as well as invent the sun lamp. Out of the more than 120 patents Sperti held, two of his most famous inventions were Aspercreme for arthritis relief and Preparation H.
LINK: Read UC Magazine article on Sperti.
---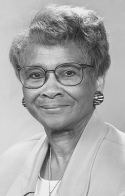 Advances in sickle-cell-disease treatment
Clarice Reid, MD '59, is a woman who beat all odds to become Cincinnati's only African-American pediatrician (male or female) in private practice from 1962-68. She then spent more than 20 years as coordinator of the National Sickle Cell Disease Program at the National Institutes of Health. Under her leadership, important advances in sickle-cell-disease research and hematology were made, transforming the management and care of patients and directly impacting the quality of their lives. It was a long climb from being raised in Birmingham, Ala., where she attended a three-room elementary school and the city's only high school for black students. She went on to become only the third African-American to graduate from the University of Cincinnati's College of Medicine.
LINK: Read her full story in UC Magazine.


---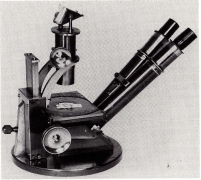 Compound microscope invented

John Leonard Riddell (1807–65), Law 1826, MD '36, invented the first microscope to show stereoscopic, three-dimensional images through a single lens. The scientist, botanist, geologist, medical doctor, chemist, politician and science-fiction author also explored microbiology and the bacterial origin of disease, a particularly important focus as he survived the New Orleans Yellow Fever Epidemic of 1853-54. The city's sanitation department placed him on a committee to study ways to prevent future epidemics. Later, he undertook one of the earliest and most extensive American microscopic investigations of cholera and tuberculosis.
---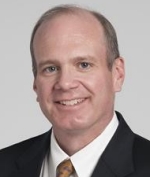 Renowned hand surgeon for pro sports
Thomas Graham, MD '88, is widely recognized for his clinical expertise in hand, wrist and elbow surgery with special concentration on complicated reconstruction after trauma, complex elbow disorders and congenital hand surgery. He also has a special focus on the care of hand and elbow disorders of elite athletes and entertainers.
Graham holds 10 patents on implants and other devices and has started several medical-device companies. As director of the Curtis National Hand Center and chief of Union Memorial Hospital division of hand surgery in Baltimore, Graham estimates he treated 1,700 professional athletes. Since 2006, he has been the chairman of Cleveland Clinic Innovations, which brings medical innovations to fruition.

His high-profile work includes being the hand surgery consultant for the Philadelphia Flyers, Cleveland Indians, Washington Redskins, Cleveland Browns, Olympic Quadrenium in Los Angeles, as well as the NHL, MLB, NFL and PGA and LPGA tours.

LINK: In video, he discusses the current state of hand surgery and how it is addressing the needs of battlefield injuries.
---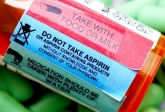 Warning labels on Rx bottles developed

Richard Wuest, Pharm '58, MS '68, PhD '71, helped develop the warning-label system applied to prescriptions. The copyrighted system is used on more than 4 billion presecriptions in the U.S. In 2011, the emeritus pharmacy professor received the William Howard Taft Medal for Notable Achievement, the Alumni Association's highest award. Wuest and his team of pharmacists also 1) created charts to explain which labels go on which drugs, 2) educated pharmacists on reasons for particular labels and 3) co-authored "The Family Guide to Prescription Drugs." The J. Richard Wuest Family Pharmacy Practice Skills Center opened in the benefactor's name in 2012.
LINK: Read the News Record feature on Wuest.

---
Several cardiovascular drugs invented

Tom Novinson, D (A&S) '69, spent 10 years in pharmacy research and invented several cardiovascular drugs for a major drug company. He also authored 20 U.S. patents in chemistry and medicine and received a national award for one of his chemistry inventions.


---
Established a hospital to care for Union troops
Alonzo Garcelon (1813–1906), MD 1839, served as the 36th governor of Maine from 1879-80. He also served in the Maine House of Representatives (1853-54, '57-58) and the Maine State Senate (1855-56), as well as being mayor of Lewiston (1871 and 1883). During the Civil War, Garcelon was Surgeon General for Maine and established a hospital in Portland to care for the state's Union troops. He was a co-founder of the Lewiston Journal newspaper (1847) and was for many years an instructor and trustee at Bates College.

---
All Famous Alumni categories