Scholarship enables law student to follow chosen career path
by Tim Russell, A&S '05, project coordinator, marketing, communications, UC Foundation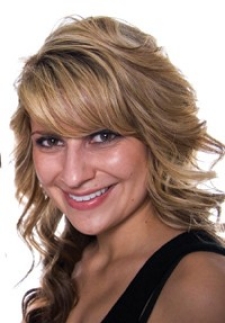 For UC law student, scholarship is key
Law student Lindsey Gutierrez will never make partner. And that's fine by her. The UC student's passion for public-interest law is leading her toward a goal of working for a government agency or as a public defender -- not the kind of positions where one earns enough money to pay off post-baccalaureate loans.
Fortunately for her -- and society -- she doesn't have to compromise her dreams, thanks to scholarship support by a donor more than 40 years ago.
Gutierrez, JD '08, is the recipient of the William Collins Scholarship, which helps cover the cost of tuition, books and other supplies. "The scholarship is a big help," she says. "Without it, I'd have to take a job in a standard law firm to pay off my loans, but that is not what I'm interested in doing with my career.
"I want to use my education to help people and hopefully make a difference for those who cannot afford legal representation. Lots of people have preconceived notions about lawyers. I want to be different."
Being a lawyer is a lifelong dream for the young woman. Although many college-bound students struggle over picking a major that will lead to a fulfilling career, Gutierrez didn't need countless visits to the guidance counselor and stacks of career guides to make her decision. She had known she wanted to be a lawyer since the fourth grade when she participated in a mock trial as part of an assignment.
She is focusing her legal studies in the public-interest sector, specifically in the area of criminal law. While she currently has a fellowship working on post conviction cases, she has not definitively decided between prosecution or defense.
Today she is proof that a gift to fund scholarships is a meaningful way to impact the future. "Giving to scholarship funds means you are giving an opportunity to students who otherwise may not have a chance," she says. "And you are making sure there will be enough professionals down the road, which benefits everyone."
The scholarship Gutierrez receives is named in memory of William Collins and was established by his family in 1964. Forty-three years later, their gift continues to make a difference for students like Lindsey.