UC's unconventional scientist tackles remedy for cystic fibrosis and COPD
D
aniel Hassett is keeping his promise.
The researcher in the University of Cincinnati College of Medicine earned a U.S. patent in March 2018 for a potential treatment for a pulmonary infection in patients with cystic fibrosis (CF) and chronic obstructive pulmonary disease (COPD) called AB569. The breakthrough is part of a commitment he made to himself years ago to successfully battle bacteria in the lungs to help patients —an advance that could impact millions.
Hassett, a professor in the UC Department of Molecular Genetics, Biochemistry and Microbiology, developed and patented AB569 to target antibiotic-resistant organisms.
"AB569 can be a global game changer and has the potential to positively impact lives around the world, and not just in airway-related infections," says Hassett.
The drug has been licensed by UC exclusively to Arch Biopartners Inc., a Toronto-based publicly traded biotechnology company on which Hassett is a principal scientist. His drug is currently being tested by physicians at the Cincinnati Department of Veterans Affairs (VA) Medical Center in a Phase 1 human trial in healthy volunteers to ensure its safety.
"I can see the impact of the research especially now that we have something that can kill the bacterial infections inside your airways," says Hassett. "It's not really CF per se that is the problem, but the bacteria that get in there. Our immune system rigorously tries to get rid of the infection, and what our immune system is doing is essentially destroying our own lung tissue, along with other organs, including the pancreas and intestines. In contrast, the airways of COPD patients have been destroyed mechanically due predominantly to the myriad of toxic chemicals in cigarette smoke."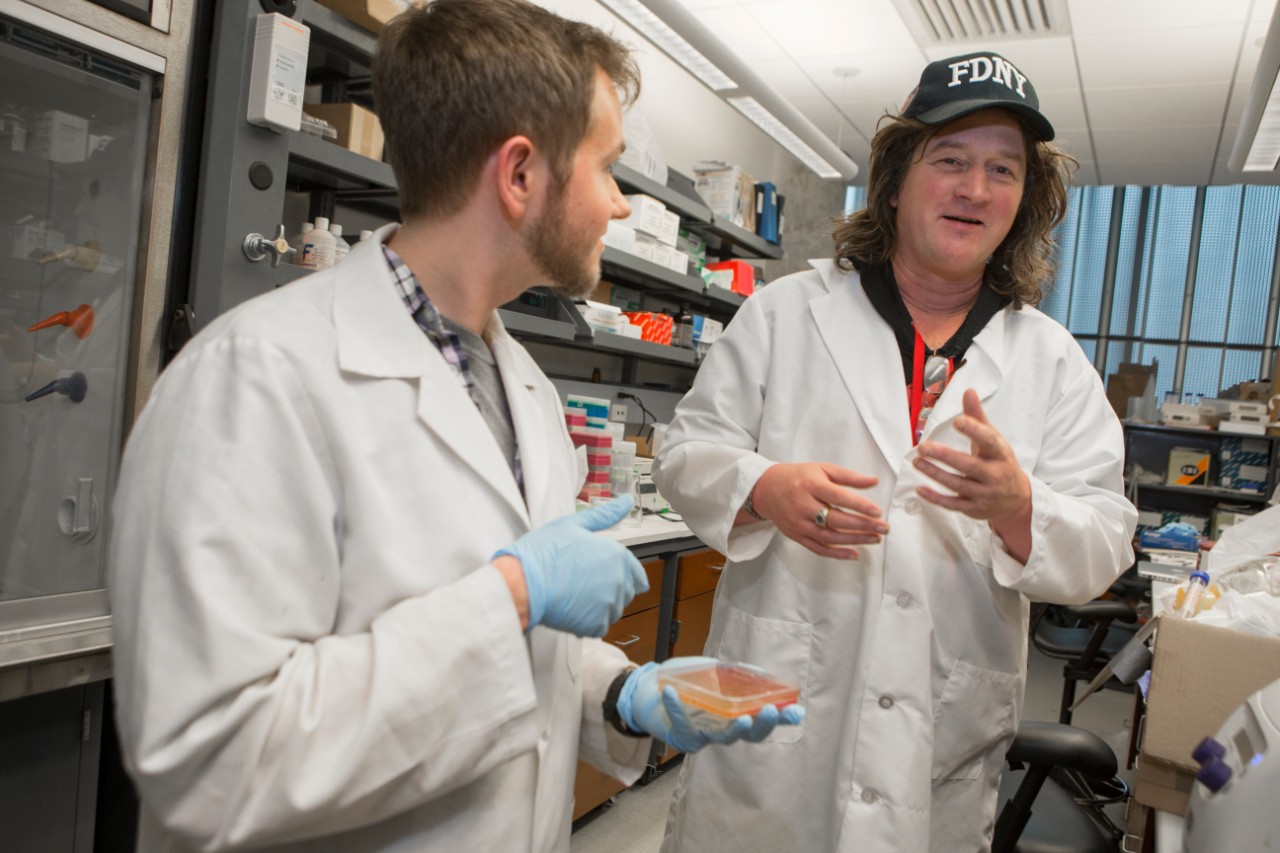 Delivering on a promise
Hassett was a postdoc from 1987 to 1992 when he was profoundly impacted by watching young patients suffer with CF, the genetic disease that causes a thick, sticky buildup of mucus in the lungs, clogging the airways and eventually causing respiratory failure. He had been on a research team based at Duke University and the University of North Carolina at Chapel Hill studying ways to prevent gonorrhea when a routine meeting changed his research interest.
"My boss at the time said there is probably going to be a vaccine for gonorrhea pretty soon, of which there still isn't," says Hassett. "He introduced me to a guy named Richard Boucher, arguably the most famous cystic fibrosis doctor on the planet.
"My last year I worked with him, I saw the patients' chronic breathing problems, and it was really nasty," says Hassett.
"It's going to be my life's goal to find A MAJOR TREATMENT where we kill these nasty antibiotic-resistant bacteria."
"I met people with CF and learned they would cough up their sputum, a smelly, greenish gooey mess that defied any treatment."
Hassett then made a pledge. "It's going to be my life's goal to find a major treatment where we kill these nasty antibiotic-resistant bacteria," he recalls. "I decided to set my feet deep in the soil of the CF field and during the last four or five years I have used that research to tackle COPD infections as well."
There are about 40,000 cystic fibrosis patients in the U.S. and more than 70,000 worldwide. COPD affects an estimated 251 million people worldwide, according to the World Health Organization. For COPD patients, conditions worsen over time, and its symptoms include wheezing, shortness of breath, chest tightness and coughing up large amounts of mucus.
Not bound by tradition
Hassett is well-known around UC for his unconventional style — signature baseball cap, rumpled hoodie, year-round short pants and shoulder-length hair. The researcher doesn't much worry what folks think of his daily casual attire.
His old boss, Jerry Lingrel, says looking the part was never a requirement of Hassett's job description when he hired him in 1993. The focus was on getting the job done, publishing research, securing grants, teaching graduate and medical students and offering service to the university, says Lingrel, professor and former chair of the Department of Molecular Genetics, Biochemistry and Microbiology.
"Daniel Hassett is probably the most innovative person in the College of Medicine," says Lingrel. "He just gets better and better — that's all. He is really enthusiastic about research."
"Daniel Hassett is probably THE MOST INNOVATIVE PERSON in the College of Medicine."
Hassett has three U.S. patents to his name, and two other patent applications are pending.
He received a U.S. patent in 2013 for methods of treating individuals with bacterial respiratory tract infections using slightly acidified sodium nitrite. In his continued effort to combat CF and COPD, Hassett discovered a synergistic effect with many prominent Gramnegative bacteria by combining acidified sodium nitrite with ethylenediaminetetraacetic acid, which led to the development of AB569.
Mentoring the next generation
Cameron McDaniel, a former doctoral student who worked in Hassett's laboratory for six years, says his mentor is always looking for new frontiers to explore in the lab.
"When he has an idea, he wants to follow it and get as much data as possible," says McDaniel, who graduated in summer 2018. "Dr. Hassett comes up with new ideas so we always have new things in the lab. It's great to see different aspects of science. We work with microbial fuel cells for electrogenic bacteria. We work on anti-infectives, and we do different multinational studies. It's kind of cool because you get to see a lot of different aspects in one field."
Hassett's work earned him and UC an additional patent in 2013 for using a specific organism in the microbial fuel cells to convert chemical energy to electrical energy. His laboratory was able to genetically modify the microorganisms to consume human waste—urine or feces—and generate enough energy to power a lightbulb. The technology was licensed to Cincinnati-based technology company Pilus Energy and then to Tauriga Sciences, a New York-based "diversified life sciences company" that acquires biotechnologies.
Hassett's laboratory also serves as a classroom for budding young scientists. In addition to graduate students and postdoctoral fellows, high school students are also given a chance to work in the laboratory during the summer.
"It really offers a good teaching opportunity," says McDaniel. "We have a lot of students who are really good. They are interested in science, and we offer them the chance to learn more about what research holds. Dr. Hassett interacts well with the students. It gives them a lot of good experience going into undergraduate studies. Very few high school students have that experience."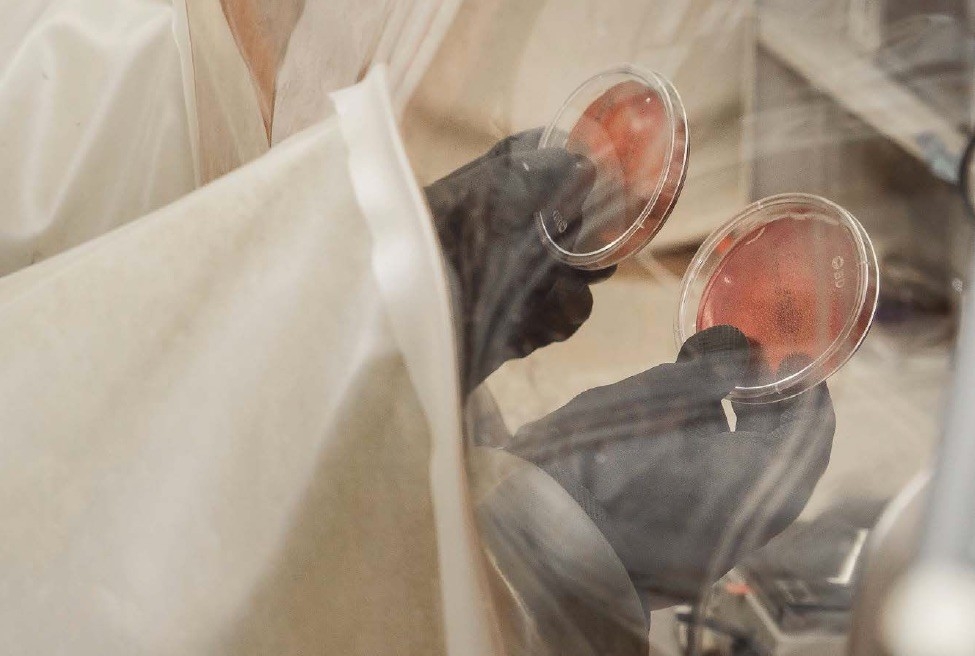 A voice to tackle cystic fibrosis
Hassett's interest in tackling CF extends beyond the laboratory.
For years he's offered his intellect, but his voice has also captured the attention of groups wanting to raise money for CF. He published a paper documenting his CF research in 2006 in the prestigious Journal of Clinical Investigation; shortly afterward a father with two young children with CF asked him to come to Tennessee and give a speech at a fundraiser. While there, he was also asked to sing one of his favorite Frank Sinatra tunes. He sang "Fly Me to the Moon" and "The Way You Look Tonight." That night the event raised at least $70,000.
Hassett was also invited that year to Milwaukee, Wisconsin, after a performance in Green Bay with an 18-piece orchestra as part of a CF fundraiser. It turned into an annual event for the next few years and netted between $150,000 and $200,000 in benefits per show.
During one of his performances, a women in the audience saw Hassett wearing a baseball cap with "FIGHT CF" printed on it to show his support for finding a cure. The admirer offered $5,000 for the cap. Hassett began to print up more of the FIGHT CF caps and auctioned them off at fundraisers.
"I always had a really good voice," says Hassett, until he suffered an injury in graduate school. "I got hit in the vocal cords during a basketball game, and I lost my voice and ability to do falsetto or do Frankie Valli with my a cappella group. For years after, I didn't sing at all because I was formerly a tenor and feared sounding horrible. Then I came here to Cincinnati and eventually tried some karaoke place with a baritone/tenor combo."
"I was hesitant at first, but after a while I started singing in my car and then tried more karaoke," says Hassett. "I started doing a little of Frank Sinatra."
Sinatra wasn't his choice as a youth, but it was popular in his household growing up. Hassett was adopted as an infant, and as an adult, he was able to find both his biological mother and biological father, who had split up not long after he was born. He not only established a relationship with each of them, but also with their separate sets of children. All told, he has eight siblings, all of which, he says, are successful.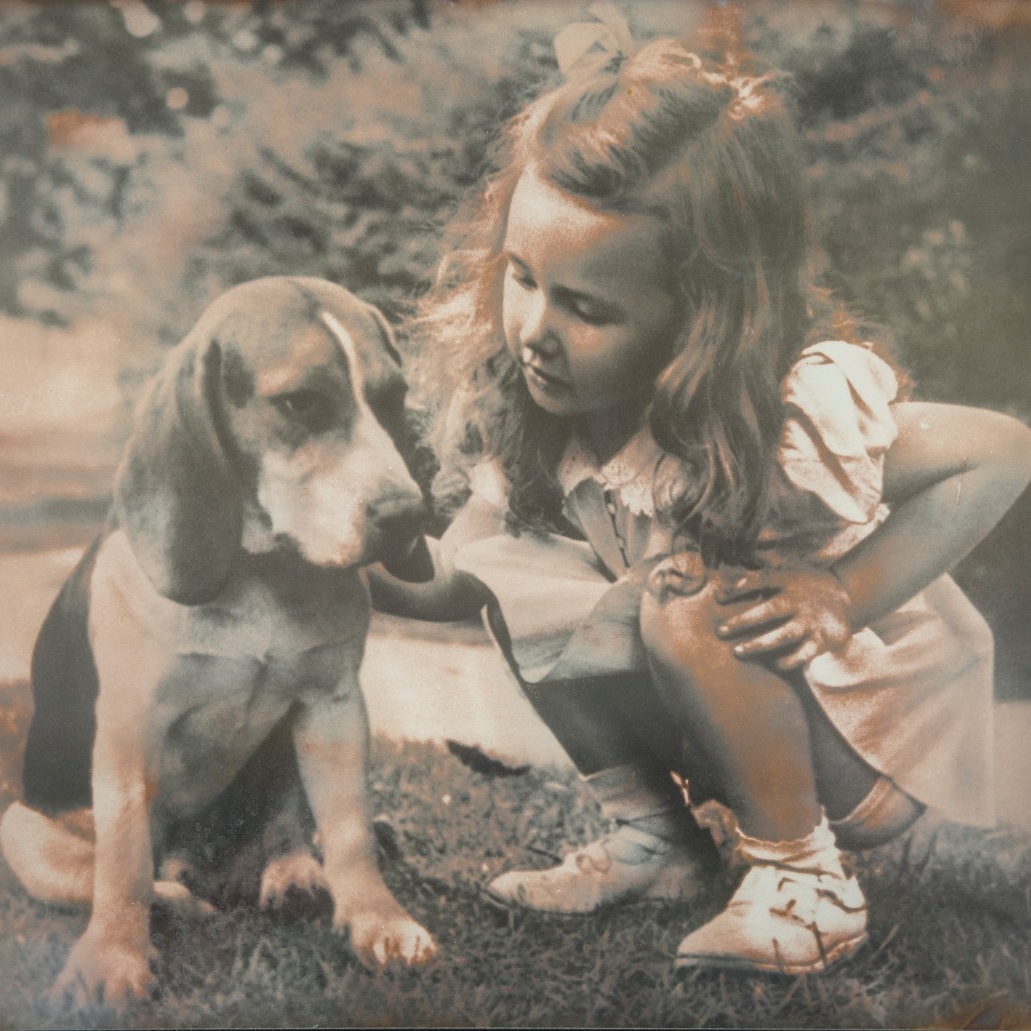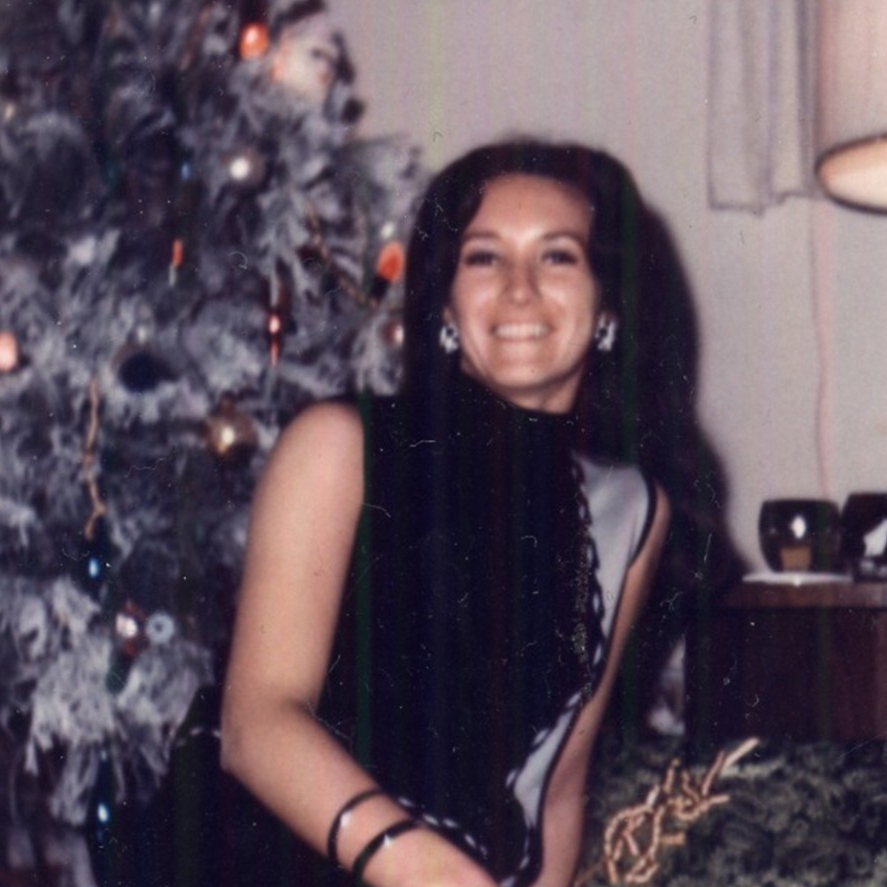 Photos from his blended family dot his office, and Hassett says he draws strength from his entire family—those he grew up with and those he found later in life. He credits the man who raised him for inspiring him, including his love of music and, of course, his affinity for Sinatra.
"My dad would always play that stuff as a kid and I hated it," says Hassett. "I would always play Chicago, Earth Wind and Fire, Three Dog Night, Average White Band, and my dad would say, 'Turn that off.' After he passed away, I started liking that kind of music. I got into it.
"If I sing something that is not Frank Sinatra, people will look at me like a dog hears a strange sound with their head tilted to one side. So I just do what I do."
Whether on stage or in the laboratory, Hassett's "do-what-I-do" approach to life makes him unique, but it is also what's bringing hope to patients desperate for a cure.
And that's a promise worth seeing through.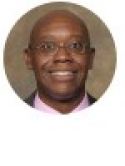 Cedric is a public information officer at the University of Cincinnati and contributes to UC Magazine.


Additional Credits: Thanks to photographer Colleen Kelley, designer Margaret Weiner as well as web developers Kerry Overstake and Rebecca Sylvester for helping to develop and present the content contained in this piece.
Researcher takes innovative approach to detect lead in drinking water using carbon nanotubes.
The School of Information Technology at UC is leading the charge in Ohio to strengthen the state's cybersecurity capabilities and talent pipeline.
Journalism student Alberto Jones shares his Boldly Bearcat story about surviving abuse to chase his dream of becoming the next Oprah.
UC's unconventional scientist tackles remedy for cystic fibrosis and COPD with solution that could have worldwide impact.
UC prepares to celebrate its Bicentennial in 2019 — honoring the past, elevating the present and bending the future.