'In the now' on the Amazon
After our class returned from a trip to Brazil, we discussed our favorite moments. At the time, I couldn't decide on just one because I don't have just one moment. But I now know what I took away from Brazil. The simplicity.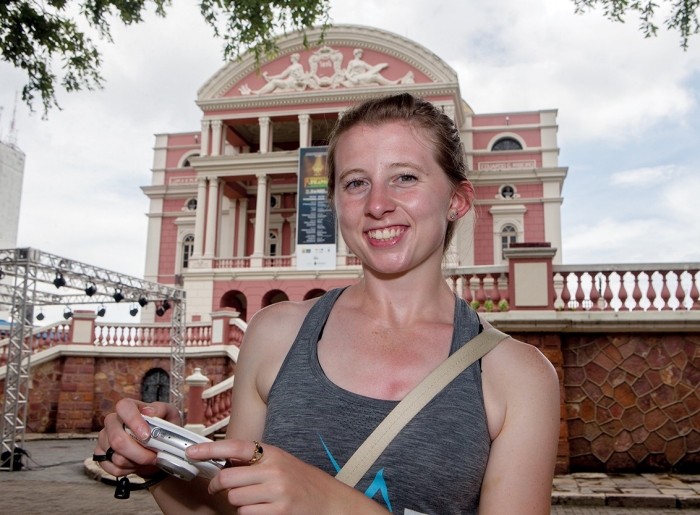 Being on the Amazon River, off the grid, away from all worries and frustrations is what I loved and now cherish the most. Those 10 days gave me the chance to discover who I truly am. It taught me to love every moment in life like it is my last — to be "in the now."

Not having connections to the outside world let me soak in everything the Amazon had to offer. I was able to live every moment for what it is worth and not worry about the future.

Not having any sense of time, not worrying about where I needed to be or what I needed to do was more rewarding than any trip or experience could ever give me, yet the Amazon did. It gave me all this and more, and words just cannot describe the experience I lived through. Truly lived through.

Amazon, you have given me the chance to be grateful for what I have and thankful for what I have not.

Until we meet again ... viva em paz.
Megan Roberson is a junior College of Nursing student who joined 20 others from UC on a trip to Brazil's Amazon rain forest earlier this year. Read more about their experience.
Make room for Gen Z

As UC's next generation makes its way onto campus, find out what makes them tick.

Finding strength

One UC grad's battle with cancer pulled family, friends and the UC medical community into the fight for her life.

Accidental activist

A simple hike led one UC law grad to spend two decades standing up for old-growth trees in the American West.