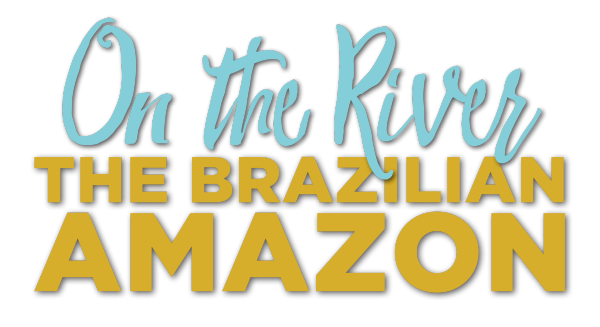 Darkness veils the vast emerald sea of the Amazon rain forest when a plane carrying a group of University of Cincinnati students, faculty and staff touches down in the Brazilian city of Manaus, a cosmopolitan pocket of urbanity nestled in the heart of a dense jungle two-thirds the size of the continental United States.
It's nearly midnight and the group – 16 students and five faculty and staff members – has been awake since rousting themselves at 3 a.m. for the early morning departure from the Queen City to the city known by natives as the "Mother of God." Groggy and bleary-eyed yet full of nervous energy, they step out of the cool air-conditioned comfort of the airport into the equatorial humidity of the world's largest tropical rain forest.
The UC "On the River: Experiencing the Brazilian Amazon" honors seminar and study tour isn't your typical class – in more ways than one. For starters, students hail from wide-ranging academic programs as art history to chemical engineering, international business to nursing and architecture to information systems. Some are soon-to-graduate seniors craving one last hurrah before pitching their portfolios and skills to prospective employers. Others are wide-eyed and curious freshmen, driven to take a first step in a much larger world.
Sustainability and tropical ecology form a large focus of the semester-long course, but students are encouraged to draw from their own passions and interests when proposing independent projects to explore throughout the tour and beyond. Among this year's motley mix of projects: researching the use of native plants and herbs for medicinal purposes; writing and self-publishing a children's book on the Amazon rain forest; examining the portrayal of the Amazon rain forest in films and pop culture; scrutinizing the Amazon ecosystem for inspiration on how to build more eco-friendly homes; and laying down a new beat using audio samples recorded from the jungle, among others.
Despite their differences, the eclectic group is united by a singular goal: the chance to venture into the depths and mystery of one of the earth's great unknowns.
Since its first known navigation by Spanish conquistadores in 1542, the Amazon basin has captured the imaginations of outsiders – intrepid explorers, missionaries, slave-traders, treasure-seekers, capitalist rubber tappers, naturalists and adventure-seeking travelers alike – eager to discover what lay within.
The arboreal wilderness of about 2.7 million square miles encompasses the greater part of Brazil and extends through parts of Colombia, Ecuador, Peru and Bolivia to the Atlantic, where its 4,000-foot long wild namesake river gushes out more than 50 million gallons of water per second – one-fifth of all freshwater carried to sea by all the planet's rivers combined.
It's here, on the Rio Solimões stretch of the mighty waters of the Amazon River and one of its major tributaries, the Rio Negro, that the UC study tour will spend the next nine days exploring the raw and fragile beauty of some of the most remote and off-the-grid corners of this otherworldly jungle, as well as the culture and lives of the people who call these riverbanks home.
They'll return with tales of rollicking adventures – navigating sun-drenched inlets carpeted by gargantuan lily pads and murky waters teeming with crocodile-like caimans and piranhas, snorkeling in the tranquil waters of a spring-fed lagoon, rip-roaring canoe rides through a floating "Enchanted Forest" and swimming alongside bubblegum-pink dolphins, one of but a million wonders in this primordial place.
They'll recount the people they met, from the soccer-loving indigenous villagers in a 150-person remote outpost to some of the more than two million warm-spirited residents of the free trade port city of Manaus, and of learning to connect with others despite language and cultural barriers.
Most of all, they'll speak of how immersion in a wholly unfamiliar culture and country challenged them to step out of their comfort zones, only to emerge with a better sense of who they are, both as individuals and global citizens, and the ways in which they think, act and relate in the world.

Study abroad taught me that everywhere around the world, people are looking for the same things. They want to have a family and be loved, to be financially secure and know where their next meal is coming from. They want clean water and to know that things will be good. That's the duty of all of us to make that a reality for everybody in the world. Study abroad gives you that view that we're all in this together.


It's an unlikely classroom, this journey into one of the world's most treacherous jungles, but it's just one of more than 80 faculty-led study abroad experiences offered at UC this academic year. Last year, 1,659 UC students globe-trotted to far-flung locales across Europe, Asia, Australia, Central and South America, the Caribbean and Pacific islands, Middle East and Africa.
UC's international experiences include a wide range of offerings, with traditional programs in which students pursue academic courses, international co-ops, internships, service learning and research.
Program durations are flexible and can vary from a weeklong jaunt exploring Havana, Cuba, as part of a journalism field study to studying science fiction or social media technology during a semester-long program at the world-renowned Hong Kong Polytechnic University. Students can also get a full year professional experience through co-op opportunities in a variety of fields at leading companies and research facilities in locales like Germany, Singapore and Toronto.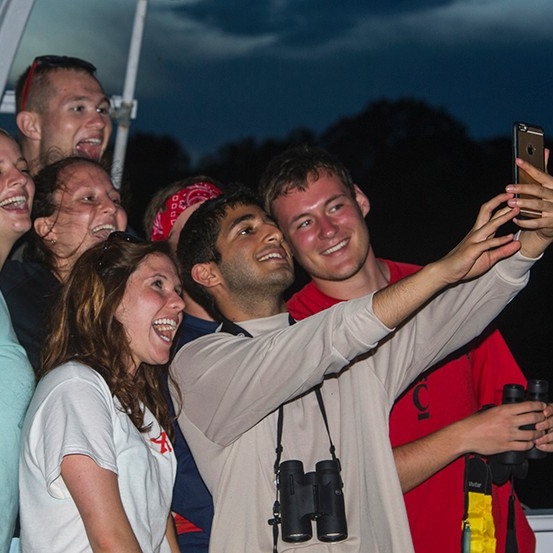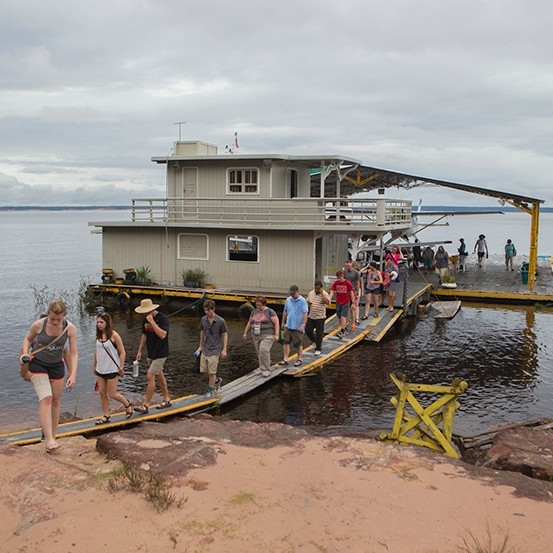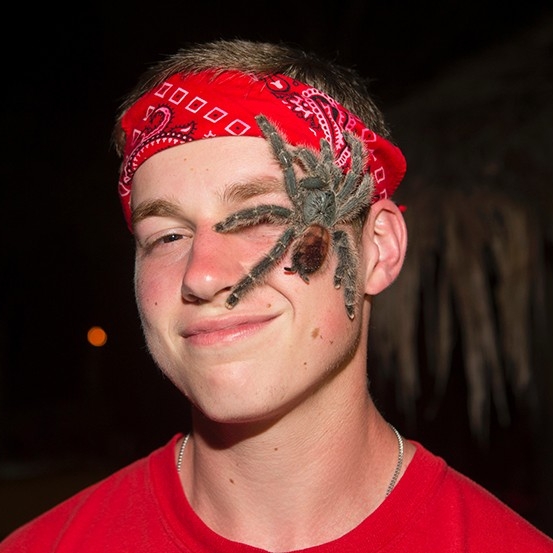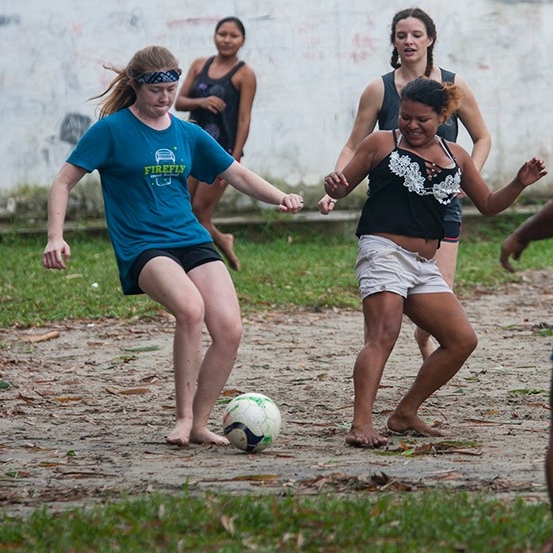 And the programs offered are just as diverse as UC's student body, says Anne Sheridan Fugard, executive director of UC International Programs which facilitates study abroad at UC.
Among this year's offerings: learn the art and history of porcelain-making at a sculpture studio in China; document and archive Icelandic folklore in Reykjavik; work with at-risk youth and the elderly in Nicaragua; study architectural and urban design in India; perform field clinic work and public health projects in Tanzania and examine retail strategy and shopper behavior in Italy, among other programs.
"Many of our students come through the door and want to do everything at UC: They want to be leaders in their UC student organizations, live on campus, complete co-ops and internships, participate in intra-murals and study abroad. One of the ways that we can offer the opportunities for them to do all of it is to have all different kinds of study abroad," Fugard said.
While once considered a perk for the affluent, international education is more accessible now than ever before, Fugard says. Five years ago, UC recognized the critical need for heightened global engagement among its students by incorporating even wider-reaching academic and financial support for study abroad in its UC2019 strategic plan, including more than $800,000 in study abroad scholarships awarded in the 2015/2016 academic year
The initiative also provides for $100,000 in grants each year for faculty to mentor colleagues in organizing successful study abroad programs and plan new programs.
"I do think we're doing something special here," Fugard said. "Our faculty mentoring model has become so well known that other schools are coming to us to discuss how to develop the same kind of program at their schools."


Debbie Brawn steps out of a commuter bus and onto a floating dock swaying with the current of the muddy waters below. She stops, closes her eyes and inhales deep, savoring the air of the Amazon basin, pure and pristine, tinged by the aroma of ripe fruit and rich and damp earth.
"I'm home," she says to no one in particular as students ramble past her, their bulging suitcases click-clacking against the dock's wooden slats as they board the Iracema, the three-story wood-paneled riverboat that will serve as the study tour's floating home for the next nine days.
It is Brawn, the administrative director of the University Honors Program, who first dreamt up the idea of bringing students to the Amazon after visiting the area in 2007 as part of a study trip led by tropical ecology expert Cindy Howard, a biology and environmental sciences professor at the University of Houston-Clear Lake. The experience proved so transformative for the ardent nature lover and sustainability advocate that she returned with Howard again in 2009.
"This experience profoundly changed me," Brawn said, "The Amazon is the most mystical and enchanting place I've ever seen. Going on that trip better informed my perspective of who I am in this world, the choices I make and the impact those choices have. I knew I wanted it to be an honors seminar class."
That hope became reality when UC launched its first study tour to the Amazon in 2012 as part of a partnership between the University Honors Program and the Environmental Studies program in the McMicken College of Arts and Sciences. The experience has since become a biennial one, offered again in 2014 and 2016 to a waiting list of students.
Joining the tour as the lead faculty member proved an easy sell for Jodi Shann, a biology professor and Environmental Studies program director. Shann, whose more than 25 years of research centers on the cleanup of highly contaminated locations designated by the U.S. Environmental Protection Agency as Superfund sites, knew that what would keep students most invested in the imperiled fate of the Amazon would be to experience it firsthand.
"Students definitely do better in classes where they have an active learning component in which they have to participate in what they're learning. This just takes that to the extreme," Shann said.
"These are the same students who performed very well on their tests and classroom projects and discussion, but the reality of the trip puts them into an environment that they thought they knew," she added. "They discover there's a big difference between theoretically understanding something and really knowing."
Aboard the Iracema that first night, students clamor on the uncovered top deck straining for a view of the immense river they'd been studying for the past two-and-a-half months in class. It's after midnight and the waters are inky black, but even the darkness can't obscure the sheer vastness of the river and the forest that lies beyond.
A student approaches Brawn, a look of wonder and amazement on his face as he struggles for words. "I'm outside of myself right now," he simply says.
"That was all he could say," said Brawn. "He was left fairly speechless upon arrival, to this place that he had dreamt about and tried to envision. And now he was there, in pure awe."
Several nights later, the group gathers as the fast-setting sun casts a blood-orange halo above the horizon. They had discussed this in class, the scientific concept for the brevity of twilight in this place two degrees south of the equator. Still, there are audible gasps as the glowing moon rises quickly, shining on the black waters like a celestial mirror.
"You have those moments where time stands still," Shann later recalled. "They're all watching the moon going up and you can feel this level of awe. They were all in that moment. You don't get a lot of opportunities like that. Those moments can happen anywhere, but here, you have the potential for that much more than in many other places."
And that's what the Amazon study tour is all about, Brawn and Shann say. There's no cell phone signal here on these remote waters. No internet. No television. Without the lure of electronic distractions or the hubbub of their daily modern lives, students are free to just be in the moment, to experience, more fully and expansively, this place of enigma, reflection and mystery.
"Students share with us that their lives are profoundly changed and that they are not the same after this experience," said Brawn. "They have a newfound, deeply felt, transformed perspective on their lives and on the world."

Being on the Amazon River, off-the-grid and away from all worries and frustrations, is what I loved and now cherish the most. Those 10 days gave me the chance to discover who I truly am. Amazon, you have given me the chance to be grateful for what I have and thankful for what I have not.
- Megan Roberson, Nurs. '18

For some, the liberation from a digital life allows them to focus more on their physical one: the chirrup of the birds singing, monkeys howling and the murmur of insects in a symphony nonpareil; the cloud of air that clings, hot and moist; the feel of the rough bark of ancient trees so tall they seem to touch the sky; how time seems to meld where river meets sky, and the overwhelming sense of wonder at being immersed in one of the world's most important ecological treasures
For yet others, it's the challenge of communicating in a new language and navigating interactions with people whose world views and experiences differ greatly from their own, and the cultural sharing with indigenous Brazilians, many of whom exude a carefree spirit despite the challenges of their lives.
Above all, Brawn and Shann say, it's an experience that thrusts students outside the safe structure of a classroom, away from all that they know and identify with, and into a new and exotic environment that drives them to re-conceptualize their perceptions of themselves and the larger world in ways like never before.
"Students share that they discover who they really are, once given the time and space to be 'quiet' and just 'be,'" said Brawn. "I think this type of experience, in particular, connects us to what it really means to be human in ways matched by few other opportunities and experiences in life."
Rachel Richardson
Public Information Officer
Joseph Fuqua
Photographer / Videographer
About the Project
Funded by Governmental Relations and University Communications, writer Rachel Richardson and photographer Joseph Fuqua accompanied this honors seminar trip to Brazil in March of 2016 as an effort to capture one of the many amazing international experiences available at the University of Cincinnati. Special thanks to partners from UC International Programs and the University Honors Program for helping to make this first-person account possible.
Additional Credits
Web development/design by Kerry Overstake, Ben Stockwell, Dominique Clemmer and Jeremy Martin. Graphic design by Kathy Keables Bohlen. Project direction: John Bach, Jeremy Martin and Lisa Ventre. Musical composition by Andrew Higley. Motion graphics by Ben Gardner.
Make room for Gen Z

As UC's next generation makes its way onto campus, find out what makes them tick.

Finding strength

One UC grad's battle with cancer pulled family, friends and the UC medical community into the fight for her life.

Accidental activist

A simple hike led one UC law grad to spend two decades standing up for old-growth trees in the American West.