Tips for seeing the world
I've been told you should walk into a new culture with your eyes open and your mouth shut. That way, you can act as if military checkpoints in the Egyptian desert are no big deal to you. And when you're handed a bone from your host's half-eaten bowl of soup in Ghana, you can graciously accept the first suck of guinea fowl bone marrow.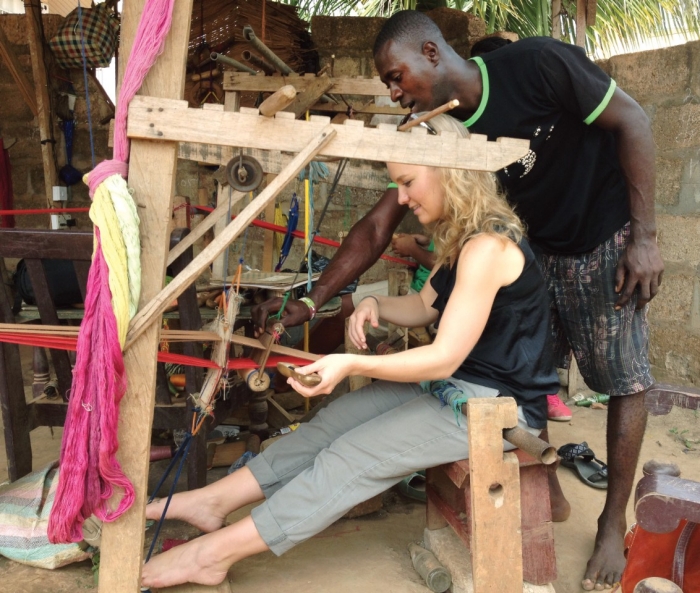 Or when you finally find the bathroom in the subway in Japan, you don't gag and walk out insisting on a Western-style toilet, but instead you can discreetly watch what others are doing and try out the "squatty potty" yourself.
Observe, observe, observe. The world is a fascinating place, and travel is your key to greater love for that world and others. Along the way, don't take yourself too seriously; don't try to take the black sand through customs in Panama; don't yell louder in English when the Turkish waiter doesn't understand your order; and don't worry about the dead frog in the shower. Be respectful, and watch what the locals do. Walk very slowly through the Sistine Chapel. Talk to strangers, and listen politely while the Russian grandmother chastises you in French because you clearly didn't understand her Russian. And definitely drink the coca tea in Peru.
When you go in with your eyes open and your mouth shut, your heart and mind also tend to open. For example, during the four years I lived in Venezuela, I had the privilege to lead a service project to help the Warao people living on the Amacuro River. In theory we were there to help them, but each year we left changed — filled with compassion and a deeper understanding of humanity and ourselves.
We combed their hair for hours to get the rice-sized lice off their heads as the girls simply enjoyed the only time their hair was ever brushed. We fought wars with the cockroaches, woke up with tarantulas on our mosquito netting and used our feet to catch shrimp for fish bait in the river. We built palm-thatched roofs in the jungle humidity, used machetes to clear marshes for schools and performed basic first aid on the many ailments causing the Warao pain.
Open your eyes, close your mouth and enjoy the world.
In doing so, you will learn about yourself, understand someone else, go places you normally wouldn't go and maybe, just maybe, make a friend like this sweet Warao girl I never wanted to let go of.
Natalie Bullock is a 2015 Carl H. Lindner College of Business graduate with a passion for entrepreneurship and world travel. Before completing her MBA, she had visited more than 50 countries.