A risk worth taking
For National Peace Day recently, the Nelson Mandela Foundation tweeted a quote attributed to the late Nelson Mandela noting that "when we dehumanize and demonize our opponents, we abandon the possibility of peacefully resolving our differences."
We sometimes overlook this lesson in a world fearful of terrorist attacks, horrified by ever-spreading wars and wary of a flood of refugees seeking safety from those conflicts. Instead, we're tempted to throw up barriers and to see only enemies. In contrast, Mandela, the first black president of South Africa, chose to forgive his opponents and work with those who had imprisoned him.
This theme is a personal one for me. Fortunately for my parents, my brothers and me, in the 1950s — following a war in which my parents' native country, Japan, was seen as the foe — there were individuals willing to take a risk and look beyond the label of "enemy."
They welcomed my parents as immigrants, first in Canada, and then in the United States.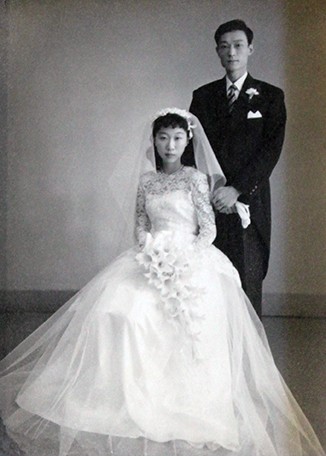 It helped that my father was a respected mathematician and was invited to the Institute for Advanced Study in Princeton, New Jersey, by J. Robert Oppenheimer — especially surprising considering that Oppenheimer had co-led the project to create the first atomic bombs that fell on Hiroshima and Nagasaki.
My family's own experience underscores for me not only the astuteness in the message lived by Mandela, but also the key role that higher education plays in educating global citizens who see one another as people who have far more in common than not.
Our world needs international collaboration more than ever. Across the United States, higher education institutions have embraced their unique ability to foster this kind of global interaction.
This is something we do every day at the University of Cincinnati. It means opening our doors to more international students to create a global campus, reaching out in partnership to other universities and businesses around the world to collaborate with them strategically and encouraging students to travel abroad to study and gain real work experience.
The breadth of UC's global engagement remains as comprehensive and varied as our university itself. Examples include advising the new Future University of Egypt on academic matters and quality assurance, partnering with educators to build civic and cultural leadership in Iraq and sharing our co-op model around the world — most notably China's first mandatory cooperative education program in engineering with Chongqing University.
When we dare to reach out to our neighbors around the world to connect with them face to face, work side by side and get to know them heart to heart, we are less likely to see them as enemies. That's a risk, yes, but one worth taking.