Lessons from Uganda
UC alumna takes her training in public health to Africa to fight disease

Maria Nakafeero lost four siblings to preventable diseases in her native Uganda.
One she never knew, two others died as youngsters and a fourth sibling — a 26-year-old sister — was pregnant when she collapsed while working in a field and died likely from malaria.
Nakafeero, 28, decided she wanted to enter a health profession to lessen such tragedies. Her decision sparked a journey leading her from a rural village in southern Uganda to Cincinnati, where she earned a master's in public health degree, and ultimately back to Uganda.
"The death of my siblings drew me into the medical field," says Nakafeero, a 2015 College of Medicine graduate, and spurred her to work to "prevent these needless deaths."
Today, Nakafeero, one of nine living children, is working as a research assistant for Global Health Uganda — in collaboration with Cincinnati Children's Hospital Medical Center and Indiana University — on a clinical trial to evaluate whether a common treatment for sickle cell disease makes children more susceptible to malaria.
According to the World Health Organization, the mosquito-borne disease disproportionately affects sub-Saharan Africa, which accounted for 89 percent of all malaria cases and 91 percent of malaria deaths in 2015.
How she became a Bearcat

Nakafeero received her undergraduate degree in clinical medicine and community health from Mbale School of Clinical Officers in Uganda in 2010.

It was around then that she met a group of volunteers from an organization known as Hope for Kabingo who were searching for a way to help a teenage girl who had been mauled by a pig as a baby. Nakafeero ended up accompanying 14-year-old Mackline Tumusiime to Cincinnati in 2011 as a medical interpreter so the girl could have a series of reconstructive surgeries at Shriners Hospitals for Children.
"I would go to Shriners for her surgery and pass by the University of Cincinnati," recalls Nakafeero. "I had a dream of doing a master's in public health. So that's how it started."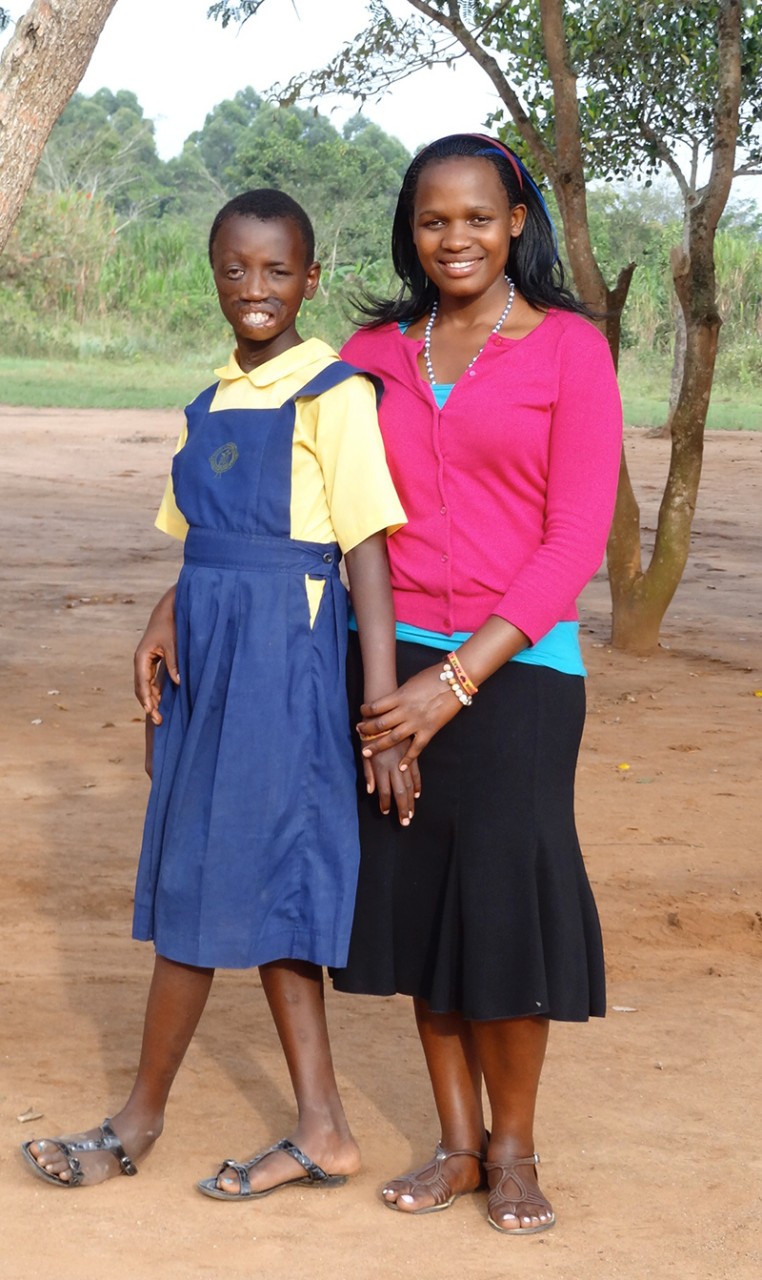 Getting through UC was no small task. She relied on scholarships and contributions from others to arrive in the Queen City. But ultimately, finishing her degree became possible thanks to one man's generosity.
Nakafeero's story resonated with UC volunteer professor James O'Reilly, who taught the Public Health Policy and Systems course in which Nakafeero was enrolled.
In 2014, he donated $100,000 to establish the James O'Reilly International Student Scholarship Fund for the Master of Public Health Degree, and its first recipient was a very grateful Nakafeero. The O'Reilly Fund benefits students from developing nations who plan to return to their home countries to improve public health there.
"The idea is for students to bloom where they are planted," O'Reilly said after the gift was announced. "If we nourish educational opportunities for people in Third World nations, and they in turn excel in these countries, their countries become stronger.
"Maria has a remarkably bright future, and I'm happy to give a person with that strength, that bright future, the hope that her potential can be realized."
In addition to her research work involving malaria, Nakafeero hopes to help her country as it grapples with a host of other communicable diseases, including tuberculosis and HIV/AIDS.
She fears there is too much complacency among residents in protecting themselves from HIV infection.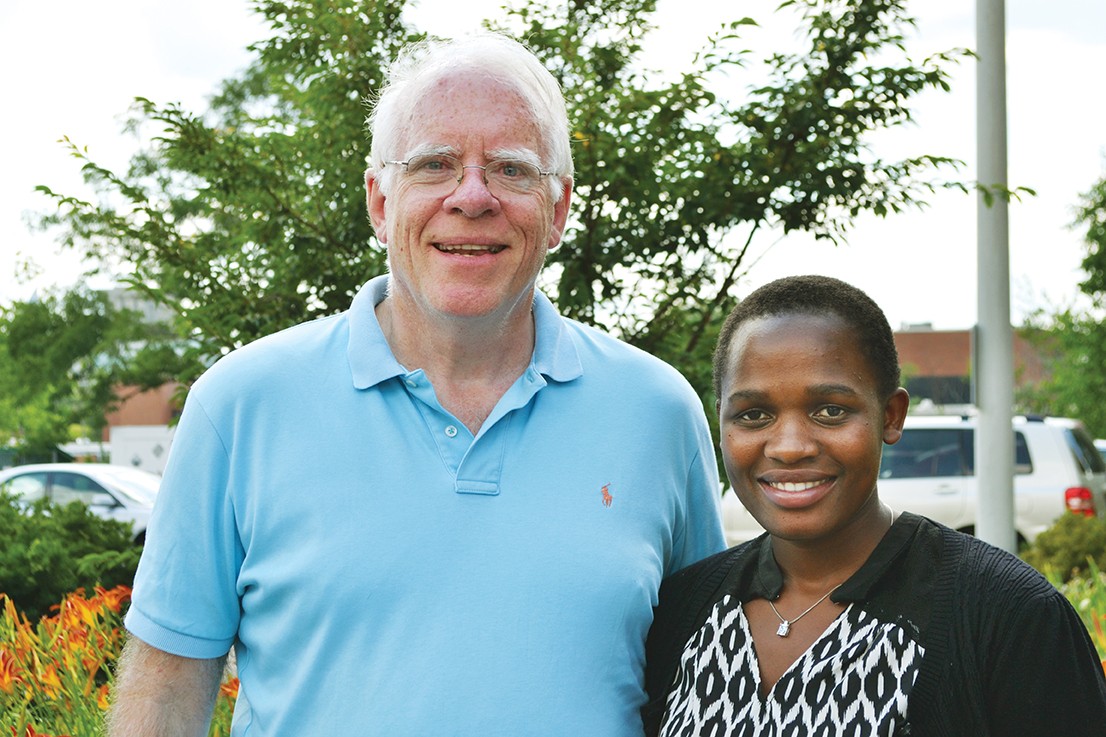 "When HIV started in the late 1980s, there was a little stigma in trying to combat the disease," says Nakafeero.
"People were scared. At this point we have the anti-viral treatment for HIV, and people can live longer with HIV, and so people are not very frightened.
"That fear has gone. Someone may not take extra precautions because HIV is like malaria and has become just another disease."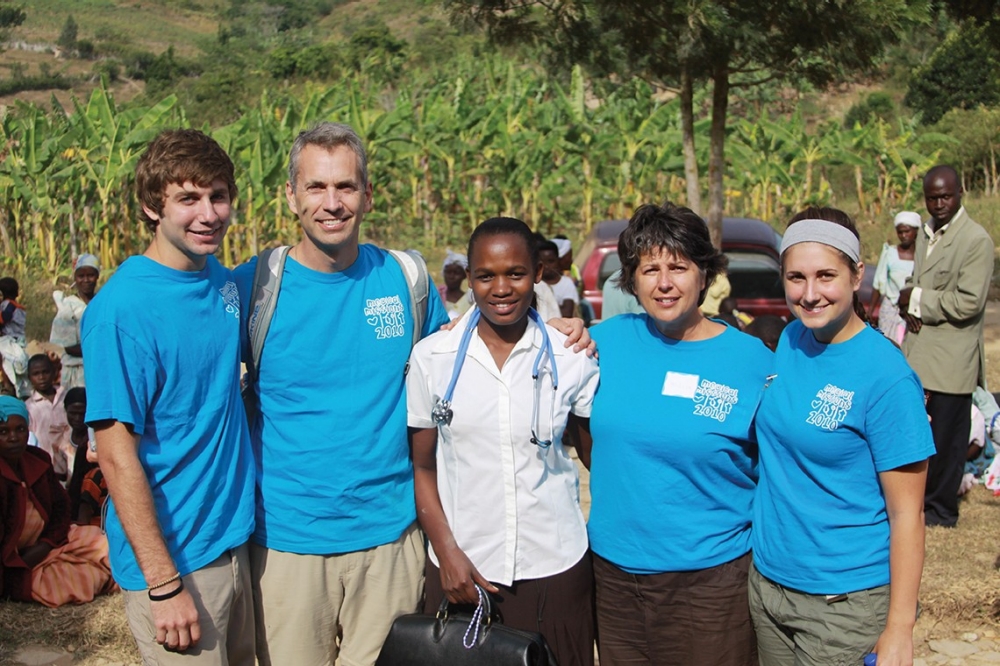 She points out, however, that Ugandans are getting better about accepting people living with HIV/AIDS, and her hope is to work specifically with university students to decrease the spread of HIV infection.
No matter where the field takes her or what lessons she shares in Uganda, she knows it is the impact of her experiences coupled with what she learned at UC that is making a difference. And for that, she is thankful and pledges the following: "I'll do my best to pass forward the blessing I've received."

Caitlin Whitehurst contributed to this article.





Cedric Ricks

Cedric is a public information officer at the University of Cincinnati and contributes to UC Magazine.
cedric.ricks@uc.edu