As UC prepares for its bicentennial in 2019, one college celebrates its own milestone. At 150 years, CCM reflects on its humble beginnings and impressive firsts while celebrating successful alumni and campus events.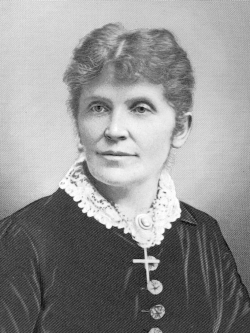 Countless individuals have contributed to CCM over the years, but the college got its start with just one: Clara Baur. It would be an ambitious feat today — a single woman of limited means starting a conservatory from scratch, let alone in the 19th century. But that's exactly how UC's College-Conservatory of Music came to be, and world-class music still supports the foundation of the institution 150 years later.
---
It all began in a one-room studio. CCM can chart its history back 150 years to one room with one piano and one teacher, Clara Baur. She offered voice and piano lessons in a studio at Miss Nourse's School for Young Ladies in Cincinnati.
According to historical accounts, Baur was born in Württemberg, Germany, in 1835 and immigrated to the United States at age 13. In 1867, she returned to Europe to study piano and voice methods in her homeland, as well as in Austria, France and Italy. When she returned to Cincinnati later that year, Baur, then 31, established the Cincinnati Conservatory of Music in that small studio. Founded the same year as the Boston Conservatory, the New England Conservatory and the Chicago Academy of Music (which would become the Chicago Musical College), the Cincinnati Conservatory of Music was one of the first in the United States. It quickly established itself as one of the finest conservatories in the world.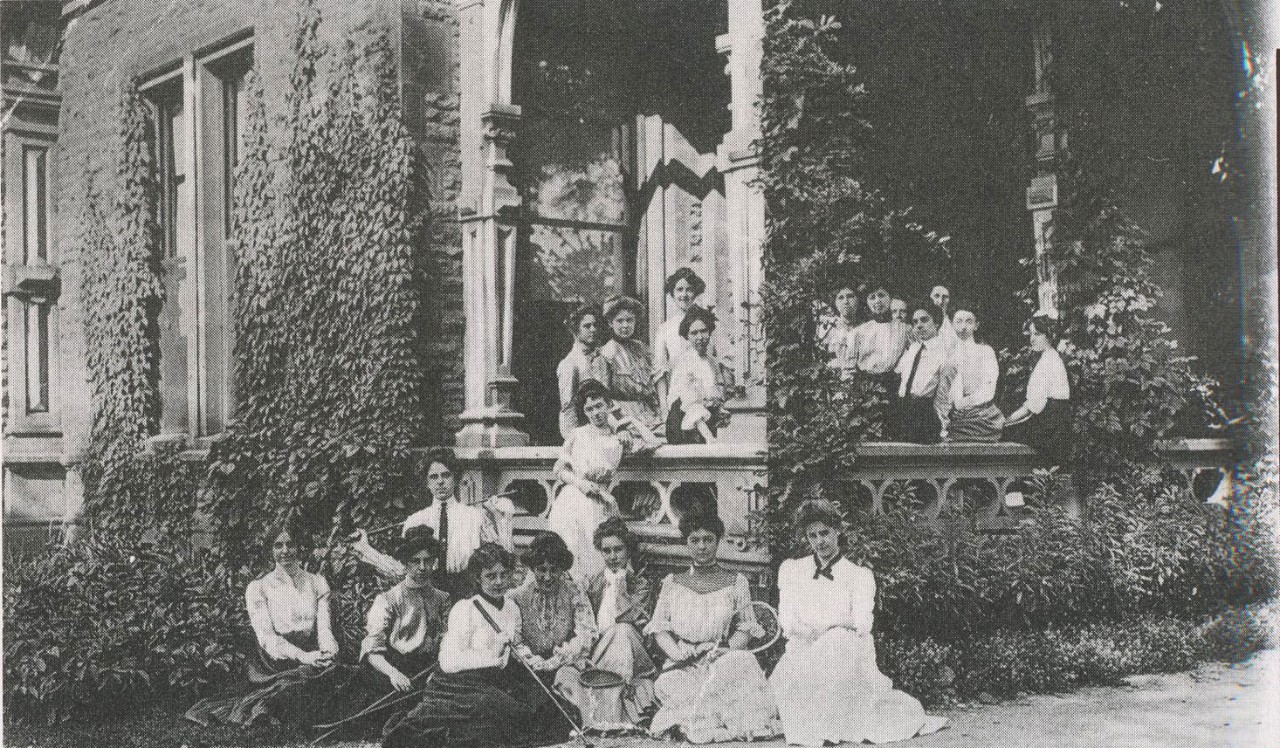 The school was born of Baur's personal love for and devotion to the arts. She intended to bring to Cincinnati a European-styled program that would help establish the Queen City as a cultural center for music and the performing arts. Tireless from the start, Baur would also establish a summer music school and a placement bureau to help her graduates find employment.
Due to Baur's early and strict insistence on excellence, CCM documentation shows, the school quickly gained an international reputation that attracted artists from around the world. Baur also established strong support for the school by providing open public performances. The conservatory moved to locations around downtown Cincinnati before settling into the former Shillito mansion in Mount Auburn in 1902. Enrollment neared 1,000 students, and the faculty included some of the best-known artists of the time.
Clara Baur passed away in 1912, at which point her niece Bertha Baur assumed leadership of the conservatory and moved it in a new direction. She turned the conservatory over to the Cincinnati Institute of Fine Arts in 1930, making it a nonprofit organization. Retiring that same year, the younger Baur continued to served as president emeritus until her death in 1940.
A 1920s-era image shows the College of Music of Cincinnati's original buildings near Music Hall along Central Parkway.
Meanwhile, as the Conservatory of Music continued to flourish, other music schools and colleges began to establish themselves in Cincinnati.
The College of Music of Cincinnati was founded in 1878 by George Ward Nichols. Theodore Thomas served as its first director and Reuben Springer — who also contributed to the construction of Cincinnati Music Hall — provided funding. Something of a competitor to Baur's conservatory, the college was one of the first American music schools with its own concert hall. Eventually the two would merge, forming the Cincinnati College-Conservatory of Music in 1955. CCM made its final move to its current location on UC's campus in 1962 as the university's 14th college.
Before the moves and mergers, it was just Baur in that single room, teaching piano lessons to young women. But she never let her humble beginnings stop her from dreaming big — a quality seen today in many successful CCM students, faculty and alumni.
No doubt, Baur would be proud.
---
STARS OF TOMORROW - TODAY
---
CCM alumni have consistently made their mark on the professional world — on Broadway stages, in orchestras, behind the scenes and beyond. While there are far too many to list, here's a small taste of today's stars who studied at CCM.
Marie Speziale (BM, trumpet, '64) was the first woman trumpeter in a major symphony orchestra, performing with the Cincinnati Symphony Orchestra from 1964–96. In addition to working with composers like Igor Stravinsky, Leonard Bernstein and Aaron Copland, she also performed on "The Tonight Show Starring Johnny Carson" and made studio recordings for the TV series "Star Trek: Voyager."
Kathleen Battle (BM, music education, '70; MM, music education, '71; HonDoc '83) is a Grammy Award- and Emmy Award-winning operatic soprano known for her distinctive vocal range and tone. After performing with the Metropolitan Opera from 1977–94, she recently returned to the Met for the first time in 22 years to perform a concert of spirituals.
Stephen Flaherty (BM, composition, '82) is a Tony Award-winning composer known for writing Broadway musicals "Once on This Island," "Ragtime," "Seussical" and, most recently, "Anastasia." He was also nominated for two Academy Awards and two Golden Globe Awards for his songs and musical score for the "Anastasia" animated film. Read more about CCM's connections to "Anastasia" on page 16.
Richard Oberacker (BFA, acting, '93) wrote the music, book and lyrics for the musical "Bandstand," on Broadway through mid-September. He composed the score for a new musical version of "The Great Gatsby," which will premiere in Tokyo later this year. Oberacker is also the conductor for Cirque du Soleil's "Kà" in Las Vegas and was the first American musician hired by Cirque.
Cara Hannah Sullivan (Cler '97; MFA, makeup and wig design, '02) has worked as a hair stylist and wigmaker for "Saturday Night Live" since 2007. She has won five Emmy Awards for her work on the sketch comedy show, one every year since 2012.
Xian Zhang (CCM, conducting, att. '97–'00) was pursuing her doctor in musical arts degree at CCM when she was offered a faculty position in orchestral studies, making her one of the youngest ever hired by the college. She now serves as conductor and music director of the New Jersey Symphony Orchestra (since October 2016) and the principal guest conductor of the BBC National Orchestra and Chorus of Wales this season — the first woman to hold either position.
Brian Newman (CCM, jazz studies, att. '99–'03) is one of four CCM alumni who regularly work with Lady Gaga. A trumpet player, Newman serves as Gaga's ongoing jazz bandleader, and he arranged and appeared on "Cheek to Cheek," Gaga's jazz album with Tony Bennett.
Nicholas Lipari (BFA, e-media, '12) has served as assistant editor on "Rogue One: A Star Wars Story" and the recent live action adaptation of Disney's "The Jungle Book." He is one of the youngest assistant editors in Los Angeles working at this level.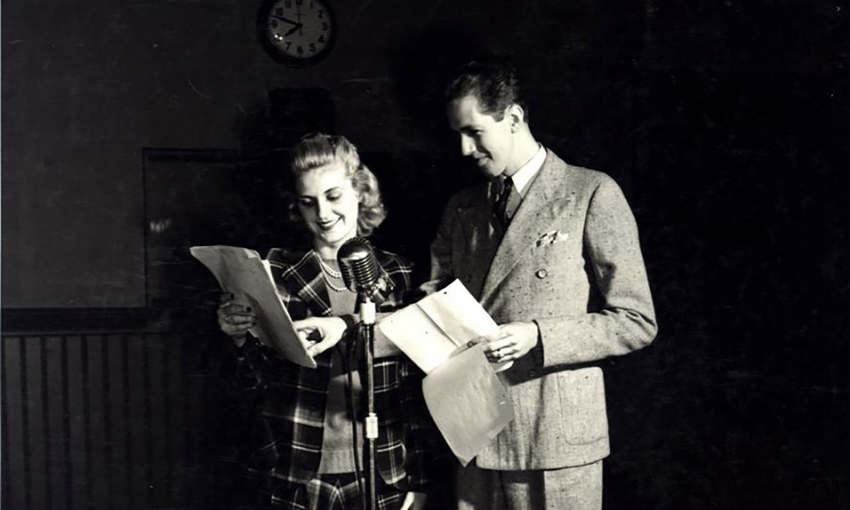 The Cincinnati Conservatory of Music was the first Cincinnati school solely devoted to classical music and one of the first music conservatories in the country, but CCM's milestones don't stop there. These are just a few distinctions that set CCM apart.
1927: The conservatory is the first major music school in the U.S. to offer formal training in dance, with an emphasis on the academic tradition of classical ballet.
1936: The College of Music of Cincinnati begins offering classes in radio and establishes the first collegiate broadcast department. WLW staff musician Uberto Neeley serves as the program's director.
1968: CCM, now part of UC, establishes the country's first BFA program in musical theatre, which served as the model for the National Association of Schools of Music and the National Association of Schools of Theatre in creating their guidelines for the accreditation of musical theatre programs nationwide. The college also awards its first bachelor's and master's degrees in dance and becomes the first official school for the Cincinnati Ballet Company (now the Cincinnati Ballet).
Beginning in the fall of 2017, CCM will present a series of special events and public performances to celebrate a tradition of innovation and excellence 150 years in the making.
Oct. 19–29, 2017: CCM's Mainstage Series presents the fantastical, magical "Seussical," an acclaimed musical written by distinguished CCM alumnus Stephen Flaherty and his writing partner, Lynn Ahrens.
Jan. 19, 2018: CCM presents a school-wide showcase of artistic talent and culinary delights during the Moveable Feast Gala Benefit Event.
Feb. 18, 2018: Love is in the air at this Valentine's Day-themed concert, which celebrates 150 years of CCM and UC love stories. Did you meet your spouse or significant other at UC? If so, you'll want to attend Con Amore: From CCM With Love. The program will include a performance of Ravel's one-movement orchestral piece "Boléro," an excerpt from "Romeo and Juliet," a piano duo performance by husband and wife faculty members Soyeon Kate Lee and Ran Dank, and more.

Jac Kern is a public information officer with the University of Cincinnati and a contributor to UC Magazine. kernjc@ucmail.uc.edu
UC grad helps fight stigma of mental illness by sharing her own journey from schizophrenia to recovery.
Sisters Lucy and Annette Braun, UC's trailblazing female PhDs, devoted their lives to illuminating nature.
At 150 years, CCM reflects on its humble beginnings and impressive firsts while celebrating successful alumni and campus events.
UC's Richard Harknett, one of the world's leading online security experts, reveals the digital threats that keep him up at night.

UC President Neville Pinto is back home at the university that launched his career. His mission: to promote the value of higher education.