UC grad helps fight stigma of mental illness by sharing her own journey from schizophrenia to recovery.


H
omeless, alone and hearing a "choir of voices" in her head, Bethany Yeiser was eventually arrested near the University of Southern California where she had once been an exceptional student.

She had gone unnoticed for nearly four years after failing out of school — sneaking into campus libraries, eating food left behind in study areas and sleeping on a concrete slab behind a church, across the street from her old dormitory.
It was a far fall for the straight-A student who had moved from Cincinnati to Los Angeles in 1999 on a scholarship to study molecular biology.
Musically talented and high achieving, Yeiser finished high school and had passions to travel the world, help the less fortunate and become a research scientist. Over the next few years, she visited China and Africa, formed a small nonprofit with fellow USC students and published in two respected journals on microbiology.
In her fourth year of college, however, Yeiser found herself losing focus on her studies, more consumed with how she would help those she met while traveling abroad and how to raise money for her nonprofit. Where she was once acing the hard science classes, Yeiser was failing general education requirements. She spent many hours at the library on internet research and let her grades, enrollment and room and board slip away.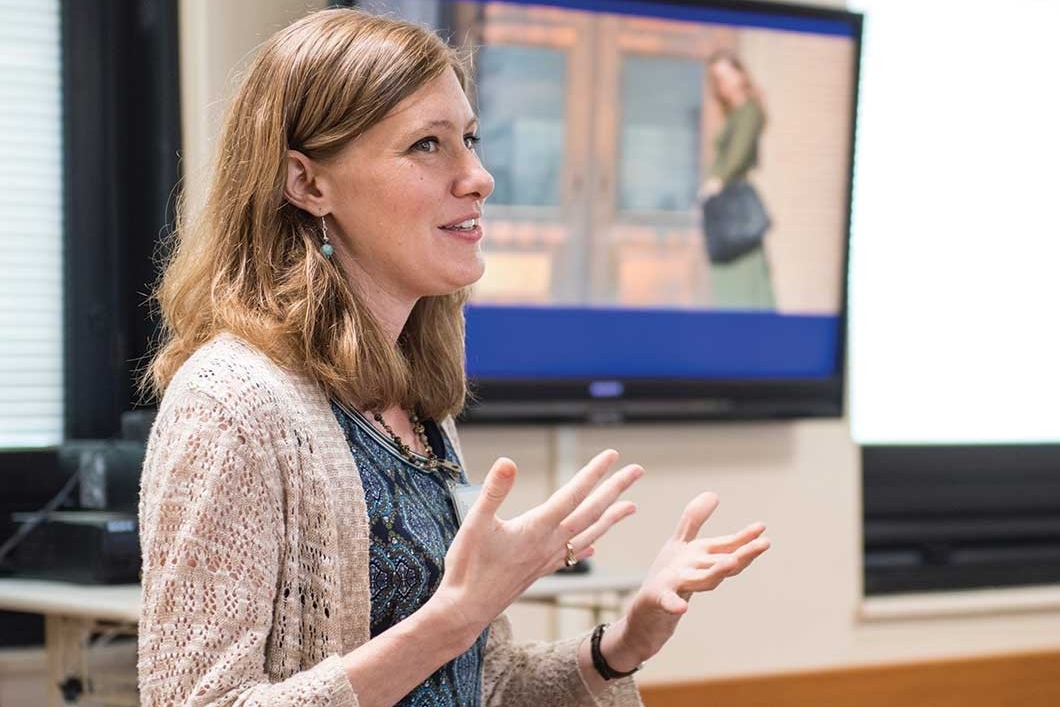 Soon she was scavenging for food and sleeping in bathrooms, abandoned apartments and ultimately the churchyard. By the third time she was picked up by police, it was clear she needed a psychiatric evaluation. Yeiser didn't want to admit it to anyone, but she was hearing voices and experiencing sometimes painful hallucinations.
"I eventually began to hear not just singular voices, but a choir of children's voices in my mind. They observe me and comment on my behavior and life choices, particularly my homelessness," she shares in her memoir, "Mind Estranged: My Journey From Schizophrenia and Homelessness to Recovery."
Yeiser was committed to an inpatient psychiatric unit and diagnosed with schizophrenia. Her parents, with whom she had cut ties and had been estranged from for four years, made the decision to fly her home to Cincinnati to seek long-term treatment.

Diagnosis: Schizophrenia

"When I became ill, I had a doctor who said I would never work again, I would never go back to school again, and it was basically all over," says Yeiser. "Well, we knew we needed a new doctor."
She really started making progress in her recovery when she began seeing Dr. Henry Nasrallah in 2008, then a psychiatrist and professor at the UC College of Medicine. Prior to meeting Nasrallah, Yeiser spent a year trying different medications with little success. "But Dr. Nasrallah had a new approach," she says. "He would not give up and was going to do everything possible to make my return to college happen."
Soon, she also met with Matthew Sauer, a coordinator for UC's Accessibility Resources Office. "I met with him at a time when I felt there was no hope … and he showed such an interest in me. He wanted to know about my studies, my research and, like Dr. Nasrallah, he was saying, 'We're going to do this Bethany. You're going to go back to school and finish.' And by 2009, I was ready to try school again."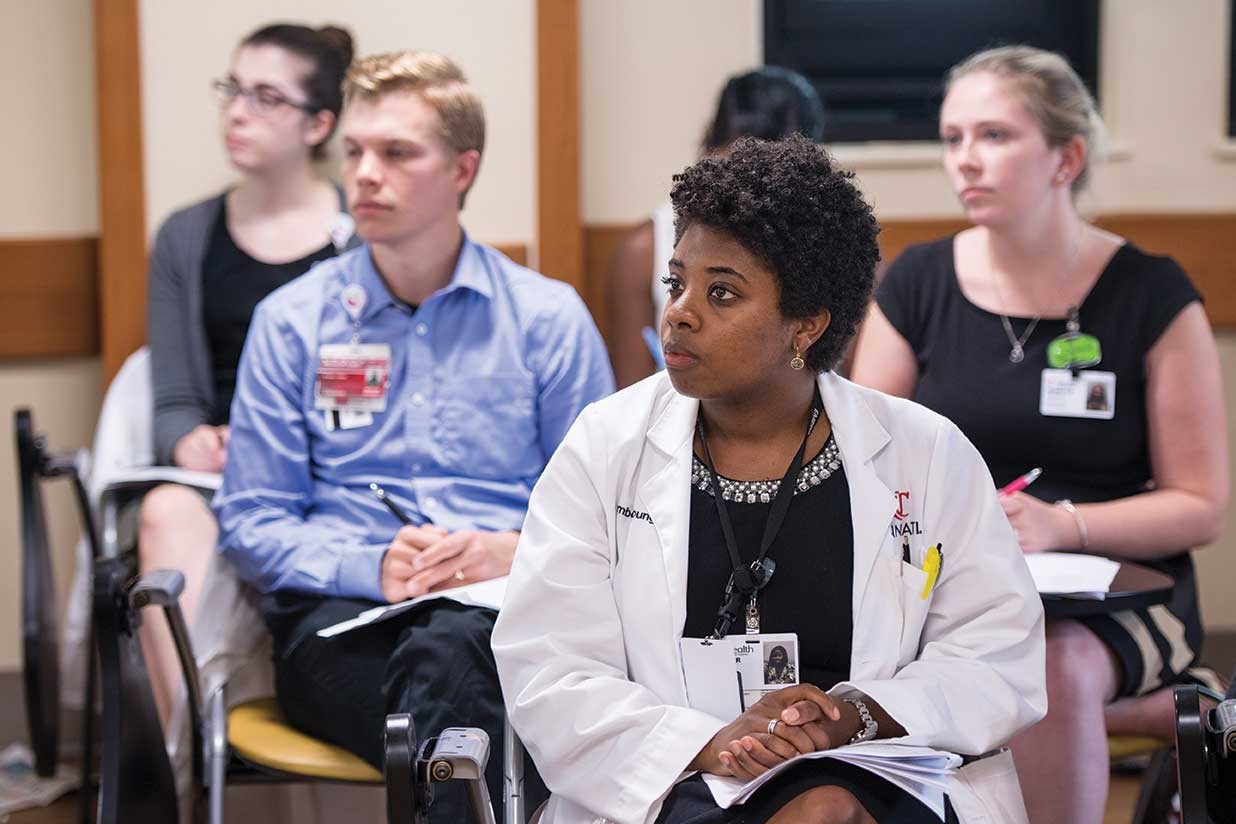 After a year on new medication, Yeiser moved closer to campus and enrolled in her first class at UC — genetics. She earned an A and felt well enough to sign up for two classes the following semester. She was re-engaged in college and fell in love with the campus community.
"I was really impressed by the warmth of the professors and students," says Yeiser, who graduated from UC with honors with a degree in molecular biology in 2011.
Today, she remains active and engaged across UC's campus. While she would love to pursue graduate school or a medical degree, she acknowledges she doesn't have the stamina to spend 12-hour shifts on clinical rotation or at a research bench. While medication keeps her symptom-free, it also makes her very tired.
Instead, Yeiser uses her passion and enthusiasm as an advocate for mental health awareness. She attends weekly medical grand rounds at the Department of Psychiatry and Behavioral Neuroscience and has shared her own experiences. Each year, she speaks to first-year medical students, third-year medical students on psychiatry rotation and residency, and to resident psychiatrists. She also lectures in a class at UC's College of Law each fall semester on mental health law.
"I feel honored to be able to stand in front of these students and help them understand how it feels to experience the symptoms and how it feels to reintegrate back into society," says Yeiser. "I feel this is my niche."
She often plays her violin at the end of presentations as her personal signature. A member of the Cleveland Orchestra Youth Orchestra at age 13, today she still performs at services for three Cincinnati churches in her spare time. Around the community, she is a frequent speaker to church congregations and high school students and has presented a series at City Gospel Mission and national medical conferences. Sometimes she speaks along with her mother, Karen Yeiser, who also wrote a book on Bethany's recovery from the parents' perspective.
After Yeiser published her book, UC's Sauer coached her on how to translate it into an impactful presentation.
"If we don't set you up for success after college, then what has our work done for you?" says Sauer. "I have a tendency to follow students after they graduate and lend them some support. I think [Bethany is] one of the few real geniuses. What makes UC special is that the university gave her the environment to put all this together."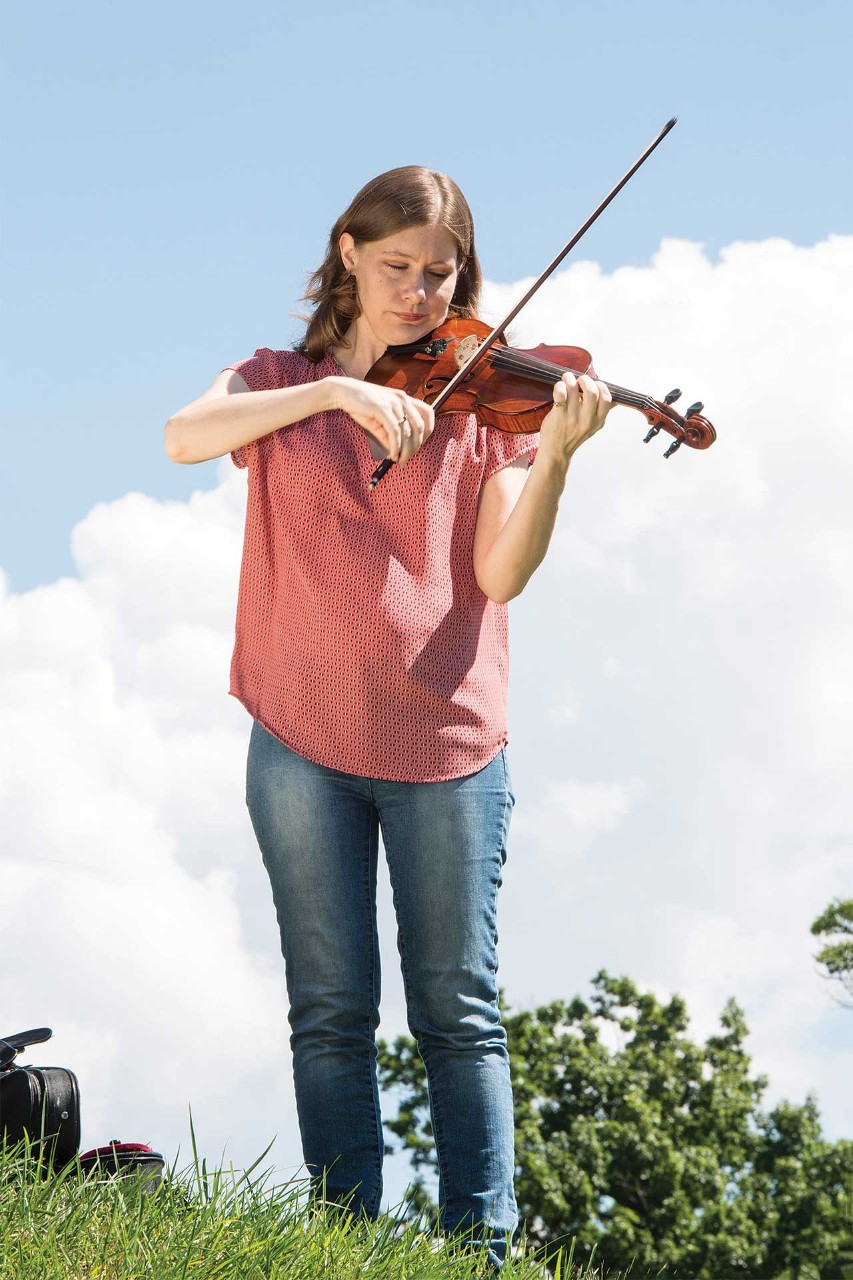 Yeiser cites many mentors across campus, including Dr. Robert McCullumsmith, associate professor of psychiatry and behavioral neuroscience, who encouraged her to launch a nonprofit dedicated to raising awareness about schizophrenia, which she did in 2016.
"After talking to Bethany and reading her book, it became clear to me, she had a real bug for research and a real passion for advocacy," says McCullumsmith. "If she was never sick, she'd probably be running a nonprofit foundation."
McCullumsmith is one of three UC faculty on the board for CURESZ — Comprehensive Understanding via Research and Education into Schizophrenia. Through CURESZ and through sharing her story, Yeiser hopes she will help chip away at some of the stigma around schizophrenia and mental illness in general.
Developing mental illness "can be a very slow process and largely invisible to others," she says. "As it was happening [to me], I don't know that anyone would have recognized it. On top of that, our societal stigma made me think, 'I don't need a psychiatrist or psychologist. I had a wonderful childhood. I was an honor student, a musician, and I have never done drugs or consumed alcohol.' These were all things I thought protected me from mental illness."
Among her goals, she hopes one day to help change the name of the misnomered "schizophrenia" and even shed the term "mental illness," replacing it with "brain disease" and reclassifying it among other diseases of the brain like Alzheimer's. She is even working on a research paper with McCullumsmith to develop a history of the name schizophrenia and how a name change might help shift perspectives.
"The word schizophrenia quite literally means 'split mind,' but [having schizophrenia] is not associated with split mind or multiple personalities," says Yeiser. "And people with schizophrenia are not dangerous. It's a neurochemical illness that can be treated."
She acknowledges that the stigma of mental illness is slowly improving but accepts the fact that there is still a long way to go.
"It won't happen overnight."

Alison Sampson
Alison Sampson is a public information officer at the University of Cincinnati and contributes to UC Magazine. sampsoam@ucmail.uc.edu
UC grad helps fight stigma of mental illness by sharing her own journey from schizophrenia to recovery.
Sisters Lucy and Annette Braun, UC's trailblazing female PhDs, devoted their lives to illuminating nature.
At 150 years, CCM reflects on its humble beginnings and impressive firsts while celebrating successful alumni and campus events.
UC's Richard Harknett, one of the world's leading online security experts, reveals the digital threats that keep him up at night.

UC President Neville Pinto is back home at the university that launched his career. His mission: to promote the value of higher education.