UC key in alum's recovery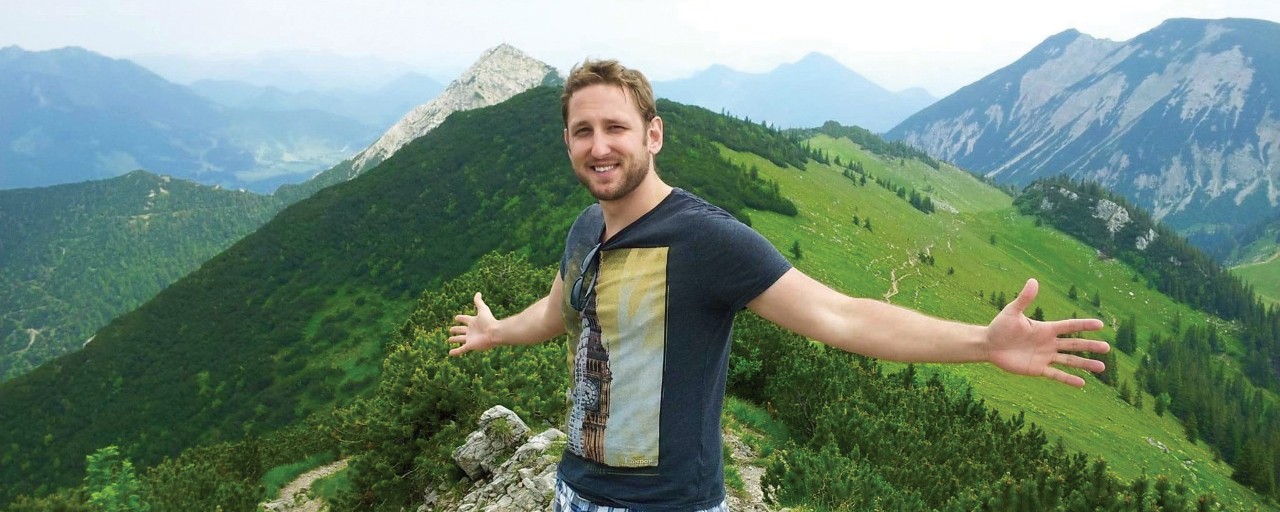 I wanted to express my gratitude and pass along the impact of your excellent storytelling [Unbound — UC helps former heroin addict develop global leadership skills and find himself"].
I had moved to Cincinnati to escape heroin addiction.
After a four-year struggle after expulsion from high school in western Pennsylvania, I relocated to Cincinnati, a place I'd never been to and knew no one, in a desperate effort to break free of my criminal lifestyle and start a new life in late 2004.
The first few years were hard. Thanks to a hand-me-down desktop computer from my grandmother, I could search the internet for a way to get back on track and fulfill my dream of going to college. It was the quality of the cooperative education program and the university honors program that ultimately sold me on UC.
Thanks to UC, I learned business, other languages, studied abroad and even interned abroad. Thanks to the cooperative education program, I was able to start my career post-graduation with GE Aviation in one of their global leadership training programs.
Word of my winning the UC honor spread to my hometown in Pennsylvania and engulfed the entire front page of the Sunday edition of the paper in July 2015. The following October, UC Magazine ran a feature article on my struggle.
Thanks to UC's coverage of my path to redemption, I've been able to help others. I was invited to speak at a regional conference on heroin addiction in Ohio last April.
All the support from these events gave me a large enough "following" to launch a blog to help others overcome addiction in September.
I appreciate how UC took the time to help get my story out there. It has changed my life. Thank you.
Cory Murphy, Bus '14
GE Aviation
Cincinnati, Ohio
Informative, entertaining
UC magazine is both informative and entertaining. I find the magazine head and shoulders above the others we receive — the University of Louisville, the University of Kentucky and Ohio State. I particularly like the history and sports coverage.
Tom Kirstein, Ed '76
Cincinnati, Ohio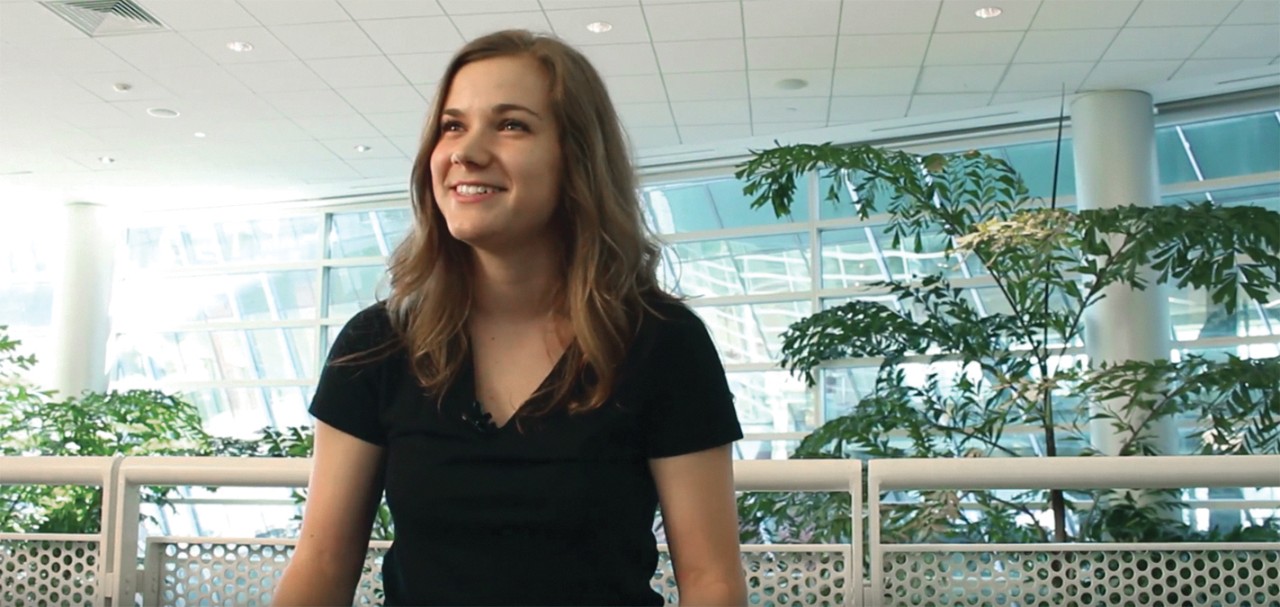 More memories of Sander Hall
Editor's note: Readers have shared many memories of Sander Hall, the 27-story residence hall that was demolished in 1991. Read their stories and watch it fall.
… Parking my car under the loading dock while pledging always made for a quick getaway. Watching it come down standing in front of the Charlton Apartments ì where my son would live 28 years later. Sander was more fun than headache, more good times than disappointments.
Mark McIntyre
Theme for the top floor we had printed on T-shirts … was "Get as High as Possible and Stay There."… My most vivid memory was in spring 1978 when we lost the high-voltage cable from the utilities building to our elevators. No elevators for a week meant that the 58 flights of stairs to my room really put a workout on my buns. I remember taking food up to my roommate who refused to go down for the week. I also remember taking booze up during that time so life could continue.
Marcus Sexton, Eng '82
Spring, Texas
Read with interest the story "Make Room for Gen Z" [UC Magazine, cover story, September 2016]. Fascinating how much is changing in this world for people practically born with a cell phone in hand. … Great story and good luck to all the Gen Z's at UC this year.
Mark Mindel
Ballston Lake, New York
Love this [Gen Z] article! We like to stay relevant in [UC's] Enterprise Risk Management, and understanding who our key stakeholders are is a key initiative. Your article is now required reading for everyone on our staff. Thank you!
Anita Ingram
UC chief risk officer
---
Cubs win!
UC grad chronicles the champagne-soaked World Series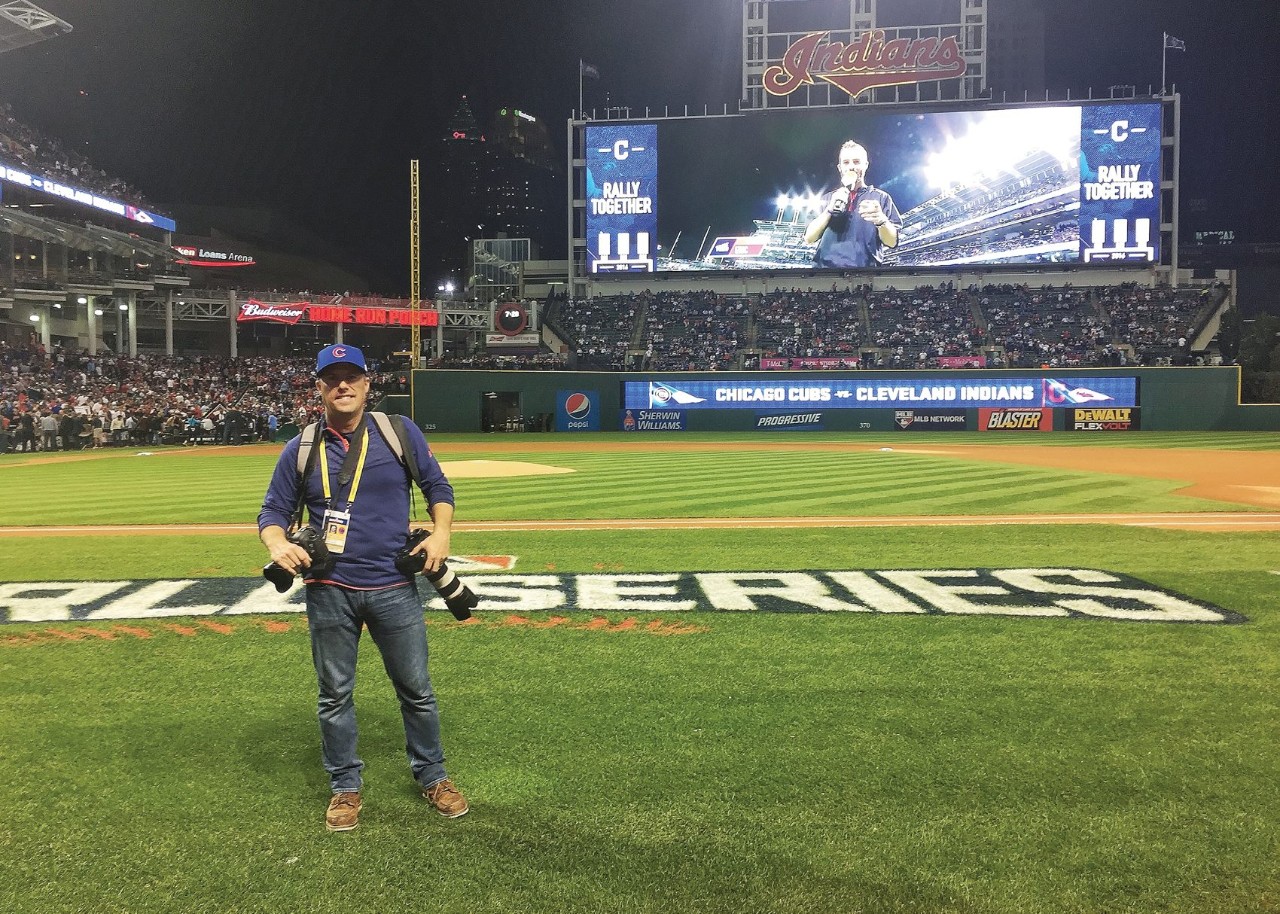 The path I took as a student at the University of Cincinnati was nothing if not nontraditional. It set me on a trajectory that somehow led to a champagne-soaked Chicago Cubs locker room, not as a player, but as a photographer and firsthand witness to one of the biggest stories in modern professional sports history.
Working directly with the Cubs' longtime team photographer and Major League Baseball, I had unique access to every step of a historic postseason run, culminating with the team winning the 2016 World Series and ending a famed 108-year championship drought.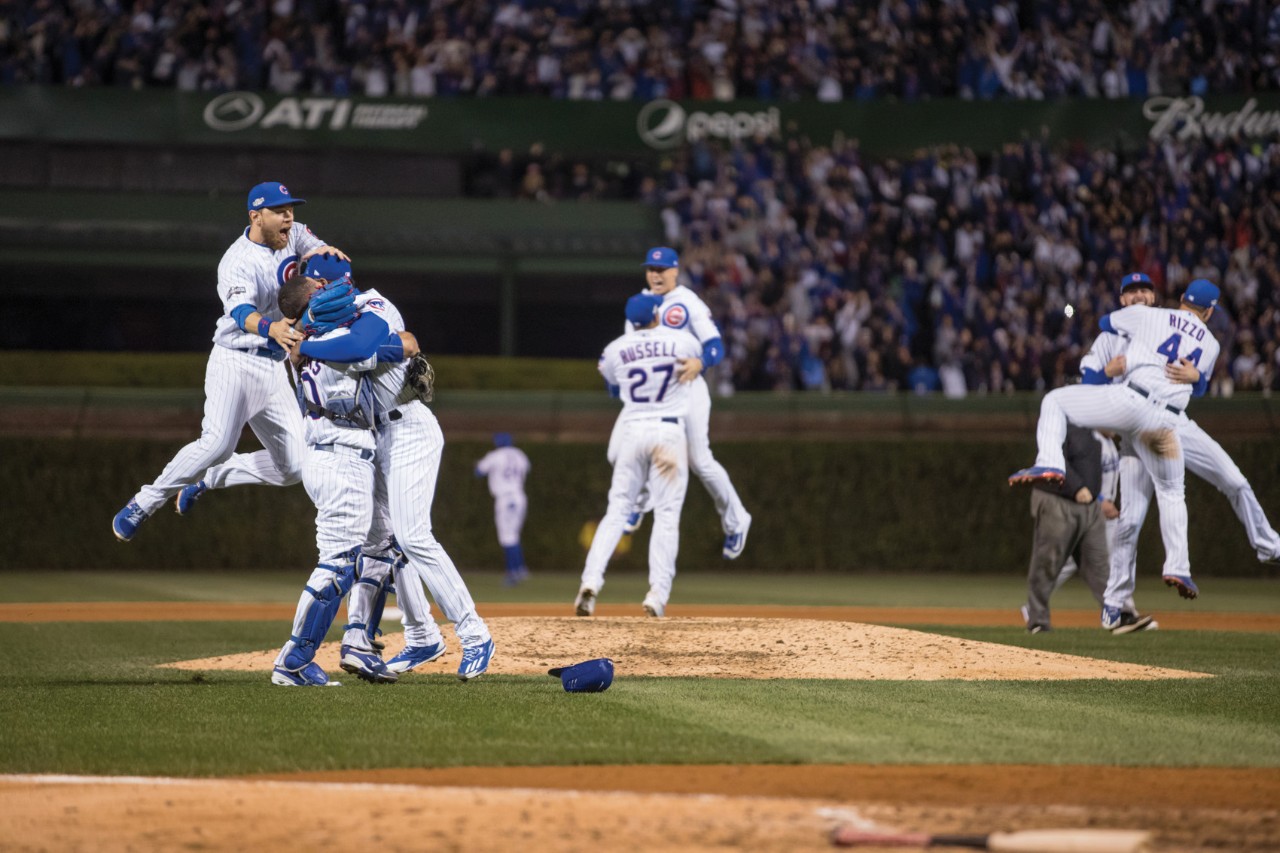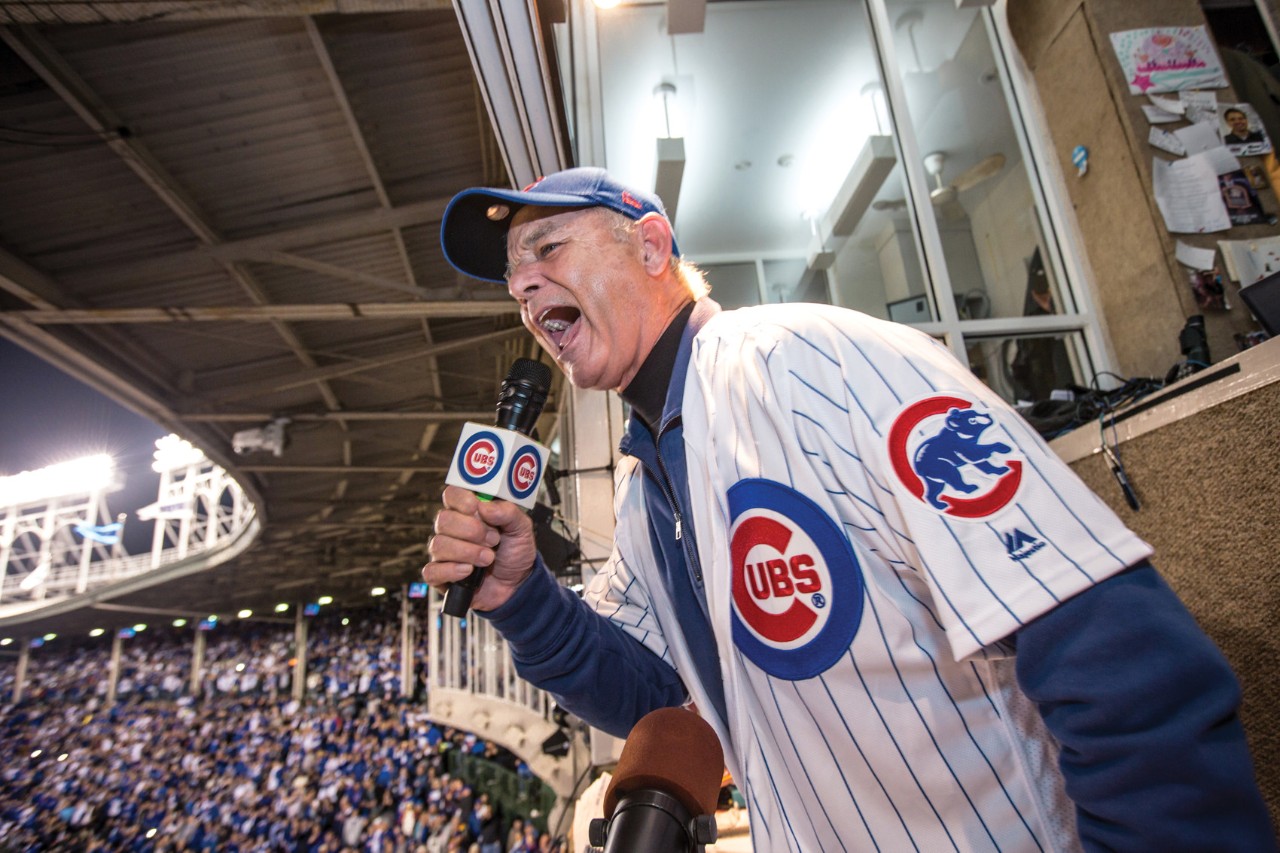 Back in 1997, when I first set foot on UC's campus as a freshman, I knew the university didn't have a journalism degree. (I'm thrilled to know it does today!) Oddly, that didn't stop me from pursuing an education in the field. I developed a general studies degree workload, enrolling in courses such as media law, ethics, reporting and photography. I studied graphic design at DAAP and earned a journalism certificate. I applied for a job as a reporter at the News Record and began writing news and sports articles, then later became a graphic designer, sports editor and managing editor for the student publication.
After graduating, I worked as a designer, photographer and photo editor for newspapers in Indiana, Kentucky and Illinois.
After moving to Chicago in 2008, I began working with the Cubs organization, doing shoots for the marketing department. For the past five seasons, I have photographed games and documented the fan experience at Wrigley Field. It truly is a special place to work. I have seen my images displayed on game programs, the team's website, banners outside the ballpark, on television commercials and framed inside the locker room.
Along the way, I even crossed paths with fellow UC alums and major leaguers Kevin Youkilis, Josh Harrison and Tony Campana. We shared our pride for our alma mater. I am just as proud today as I reflect back on how my unconventional journey at UC led this Bearcat to bear witness to a moment in time that will not soon be forgotten.
Jason Geil, A&S '01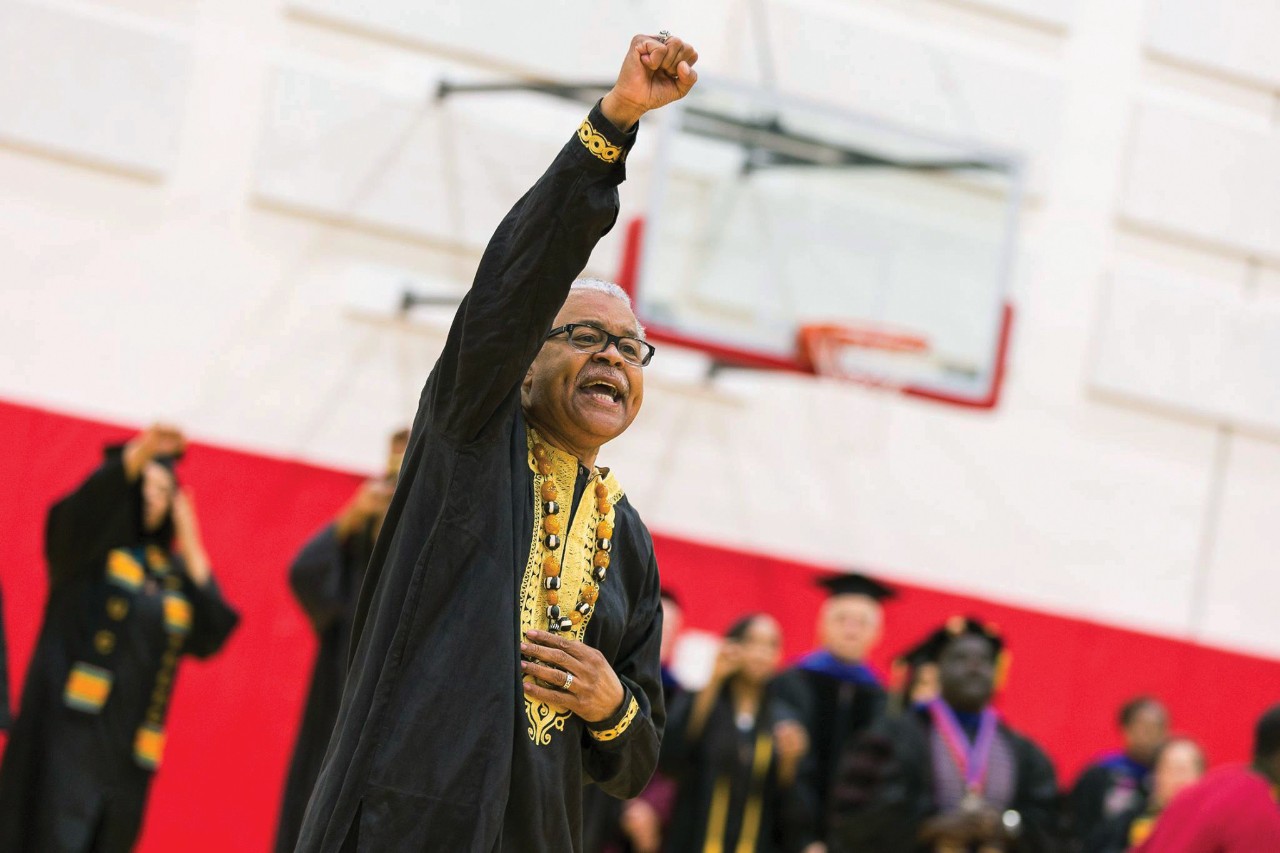 I was one of the people you included in the student testimonials in honor of the UC African American Cultural and Resource Center celebrating 25 years ["This week, 25 years ago, the AACRC opened its doors"]. … I enjoyed both the student testimonials as well as the article on the 25th anniversary.ÅWith all that's currently happening in our country as it relates to race, I appreciated a place that has had such a large impact on who I am today being highlighted for its positive impact on not just students, but on the African-American experience at the university and in the greater Cincinnati community.
Leisan Smith, A&S '99, M (Ed) '04
UC law professor and co-founder of the Ohio Innocence Project reflects on 24 wrongly convicted individuals.
UC student team tests finalist prototype at Elon Musk's worldwide Hyperloop competition.
ArtWorks and UC have enriched Cincinnati's cultural landscape with public art for more than two decades.
How a former Bearcat overcame a brush with death, got drafted by the Reds and turned a school bus into a home.
UC doctor leads trial of marijuana-based prescription drug showing real promise for epilepsy patients.