UC Tour Guide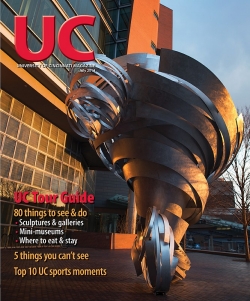 July 2014
No matter when you graduated, UC has new marvels you never dreamed and historic treasures you never knew about. So it's time to go exploring with the UC Tour Guide in hand. Armchair tourism might work for now, but try to visit in person and spend a few days on all four campuses — eating, sleeping and sightseeing without leaving the downtown neighborhood.
80 sights not to be missed
Catch the old and new, the famous and surprising across four campuses. Begin the tour here.

5 things you can't see
Echo Point's marvels, Jimmy Nippert's grave, Mick & Mack's roar, Wilson Hall, TUC's bells.
Campus maps
Refer to these maps to pinpoint the exact location of things in the UC Tour Guide.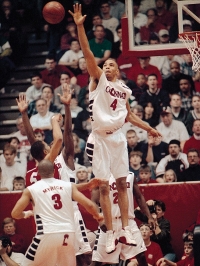 Departments